You might spend months planning donor appreciation events and hours arranging visits with your nonprofit's biggest supporters. Connecting with individuals who give their time and money to your nonprofit is important, and it can be done on social media in addition to in person!
Sixty-nine percent of adult Americans use at least one social network and spend, on average, two and a half hours on their networks per day. According to Qgiv's Generational Giving Report, Millennials and Generation Z (and 20% of Baby Boomers) will head to a nonprofit's social media accounts first to learn more about a nonprofit's goals and needs. So don't miss an opportunity to connect with your donors! Stay in the forefront of your donors' minds and busy schedules by connecting with them where they already spend hours of their time—social media.
Keep reading for four tips to help you connect with your donors on social media.
Drive Traffic to Your Social Media Accounts
You can't connect with your donors on social media if they don't follow you! Asking your donors to follow your organization on social media isn't a one-time ask—it's a repeated ask that should be present in most (if not all) of your donor communications.
Make sure all your mass emails contain a short call-to-action where your donors can click on an icon that links directly to your social profiles. The links should be in a location that doesn't distract from your main CTA—usually the footer of your email.

Your marketing materials should contain links for your supporters to find and follow you on social media. Think about it this way…if you include your organization's contact information on something, you should include your social media information as well. Social media is the modern communication tool for nonprofits!
Post Regularly
If you want to engage with your supporters, you need to have content for your supporters to engage with! Posting regularly not only presents your nonprofit with daily opportunities to connect with donors, it's standard practice for increasing your following.
Consistency is key when it comes to your posting cadence. Your followers shouldn't be inundated with content, but they shouldn't forget your organization exists because you rarely post. CoSchedule compiled the results of 14 different post frequency studies to recommend the following cadence:
Post once daily on Facebook.
Post once daily on LinkedIn.
Retweet or tweet your own content seven times a day (strive for a minimum of at least three tweets daily).
Post once or twice per day on Instagram, even if you're just posting to your story.
If your nonprofit struggles with meeting the posting cadence described above, consider downsizing. It's better to establish a regular posting schedule on one platform than trying to manage several different platforms inconsistently.
Post Content That Provides Value to Your Donors
According to the Sprout Social Index, the top three reasons consumers follow brands on social media is to learn about new products or services, be entertained, and stay up to date on company news. These reasons carry over into the nonprofit world as well. Your followers want to be entertained, and they want to stay connected to your organization so they can learn more about your work. Create content that falls under these three categories and you'll be providing meaningful content to your donors.
When you're experimenting with different types of informational, entertaining, and newsworthy content, analyze the results after. What posts receive the most engagement? Look for trends among your top performing posts and create content that incorporates these trends. Consider creating the following posts:
Volunteer and donor spotlights. Share images of your organization's most devoted supporters along with a quote describing why they're involved in your organization.  This sort of post informs your audience about the different ways people can get involved with your nonprofit. These posts can even include a call to donate or volunteer.
Feature someone who has been impacted by your organization. This post can be emotional and even inspiring—it should give your current followers an idea of the impact your nonprofit has.
Share news about your nonprofit. Are you expanding? What were the results of your latest campaign? By sharing news about your nonprofit on social media, you give your followers content they are likely to be interested in and engage with.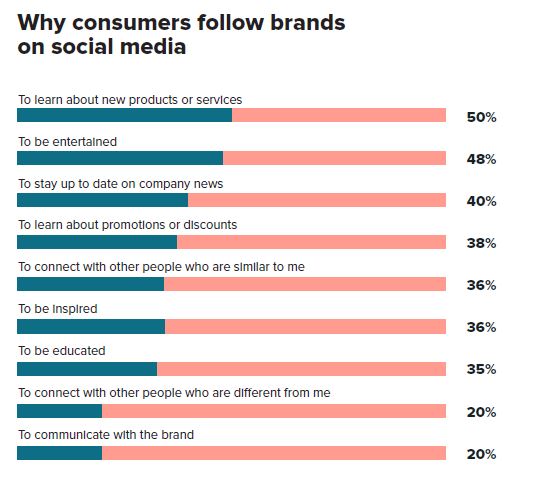 Do More Than Ask for Donations
Donor engagement yields donor retention. Donors who feel appreciated and engaged in an organization's work are more likely to make a second gift to an organization. So how do you get to this second gift sweet spot? Communicate with your donors for more than just fundraising asks.
Encourage your donors to follow you on social media for the latest news and updates regarding your organization and the work they've helped accomplish with their support. When you post on social media, be sure to keep your donors in mind—what would they like to see? Provide examples of what donations can accomplish. Offer statistics on the various costs associated with the services your nonprofit provides.
Social media should be one of the many tools at your disposal to communicate with your donors and keep them engaged. Make it a point to talk to your donors and supporters; building a two-way dialogue makes donors feel heard and appreciated!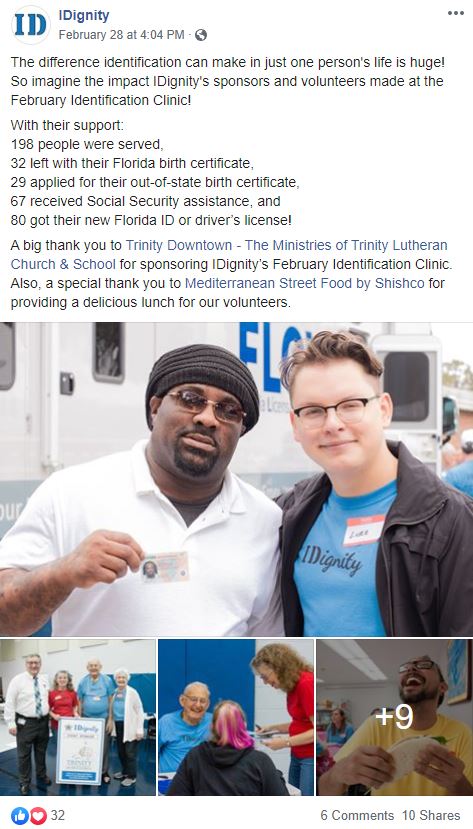 Conclusion
If your social media accounts become a place where donors can see the impact of their gifts and receive regular updates on your nonprofit, you've successfully used social media to connect with your donors! Measure engagement (likes, shares, comments) on each of your posts to see what content performs the best and resonates with your donors. Your goal should always be to provide a value to your donors. Continue building your nonprofit's social media presence by checking out the following blogs: