Pride Month is a celebration of the LGBTQIA+ communities around the world during the month of June! As a joyous celebration of visibility, identity, and expression, Pride Month is known for its rainbows and parades. But there's more to Pride Month than just fun celebrations. Learn more about the origins of Pride Month, how you can take part in celebrating the LGBTQIA+ community, and what nonprofits you can support!
About Pride Month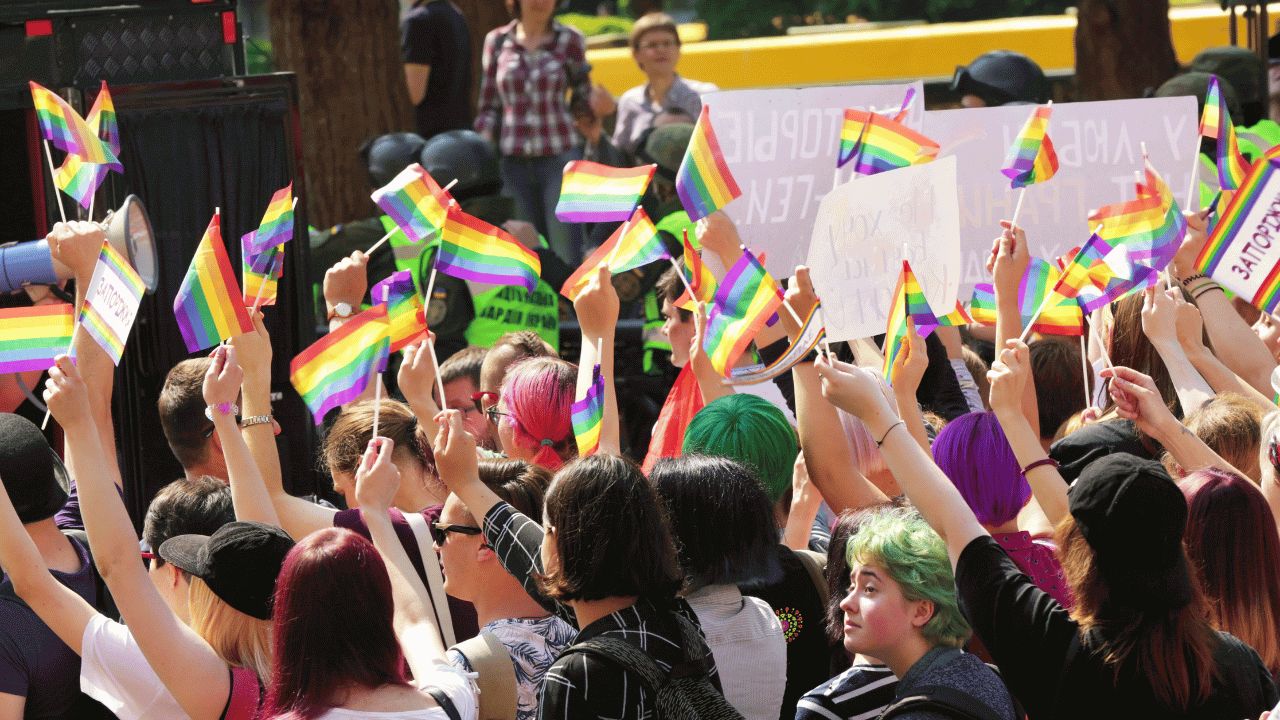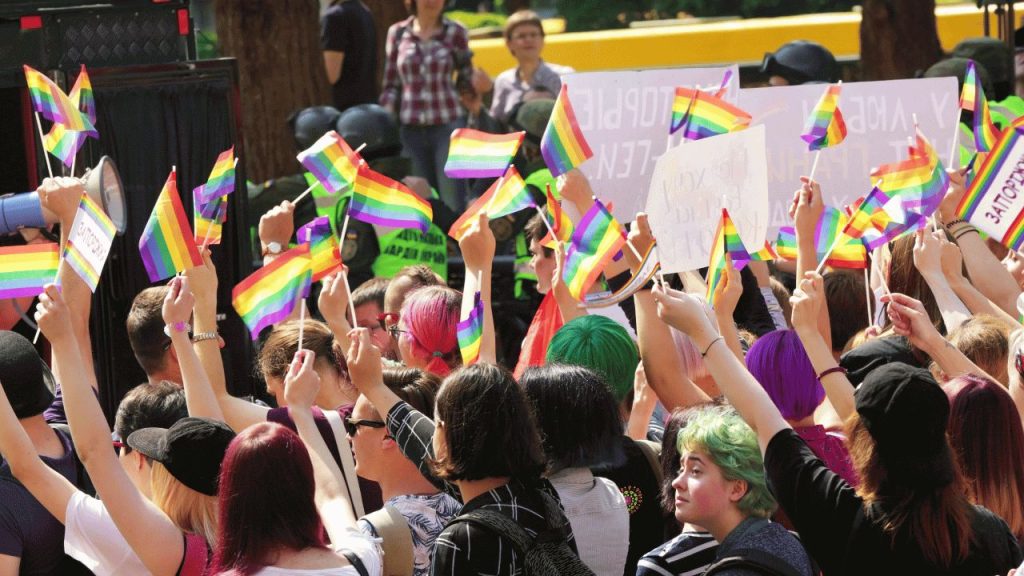 Pride Month's origins come from the Stonewall riots which started on June 28, 1969, and took place over several days. The riots began after a police raid on the Stonewall Inn in Lower Manhattan, one of the few establishments that welcomed gay people as patrons in the 1950s and 1960s. The Stonewall riots didn't mark the start of the gay rights movement, but during a time when it was dangerous to be out and proud, they were a galvanizing call to action for the LGBTQIA+ community to fight for their right to openly be themselves. 
A year after the riots, the first pride parades took place in several U.S. cities to commemorate the anniversary. The march in New York City and parallel events that took place across the country are considered a watershed moment for LGBTQIA+ rights and the push for liberation of the LGBTQIA+ community.
Following the marches, the number of LGBTQ+ groups began to increase around the country and the world, and eventually, in June 1999, U.S. President Bill Clinton declared "the anniversary of [the] Stonewall [riots] every June in America as Gay and Lesbian Pride Month." Then, in 2011, President Barack Obama expanded the officially recognized Pride Month to include the whole of the LGBT community.
The purpose of Pride Month is to recognize the impact that lesbian, gay, bisexual and transgender individuals have had on history. It's a celebration of expression and a commemoration of all those who have lost their lives to hate crimes and HIV/AIDS. For many, the goal of Pride Month is to celebrate and remember while also promoting the well-being of the LGBTQIA+ community.
How to celebrate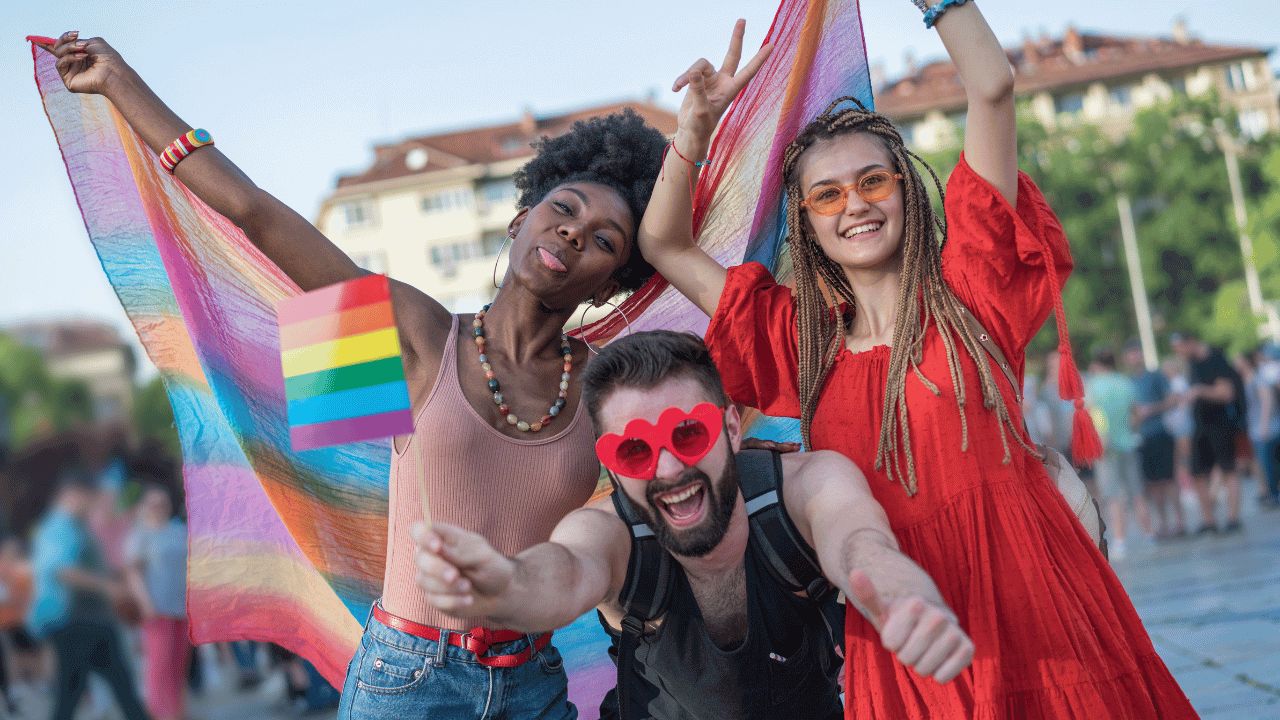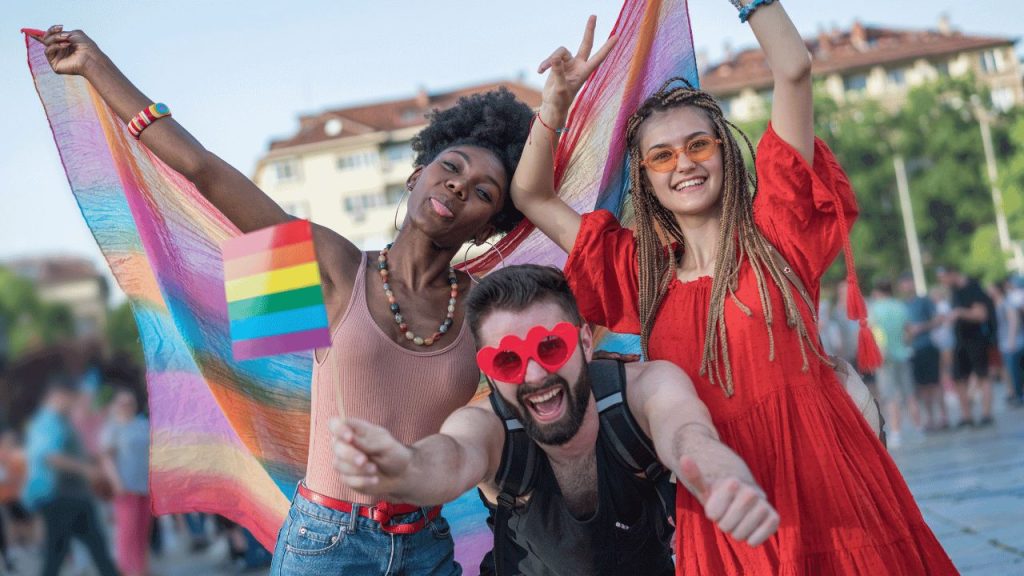 Learn about the history of Pride Month
One of the best ways to celebrate Pride Month is to educate yourself on the history of LGBTQIA+ rights, including the Stonewall riots, what led to the riots, and prominent figures in the LGBTQIA+ community. Pride Month isn't all celebrations and rainbows! Learning about the people that brought the movement to life and the reason why Pride Month exists will help you better understand the meaning of the month!
Take part in a Pride parade
Throughout Pride Month, there are plenty of Pride parades, celebrations, and rallies planned to celebrate and support the LGBTQIA+ community. Chances are, there's a Pride celebration near you that you can take part in! Whether you identify as part of the community or you want to show your support as an ally, attending Pride celebrations is a great way to show your support and recognize Pride Month!
Support, volunteer, and donate to nonprofits
Nonprofits that serve the LGBTQIA+ community are always in need of support year-round, but a great way to celebrate Pride Month is to volunteer and donate to these nonprofits. Many nonprofits that organize Pride events will be in need of volunteers throughout June to help organize and make their parades, rallies, and celebrations a success! If you don't have the time to volunteer or don't have easy access to a local LGBTQIA+ nonprofit, donating to an organization can make a big impact. Not sure where to start looking? Here's a few nonprofits you can support!
Nonprofits to support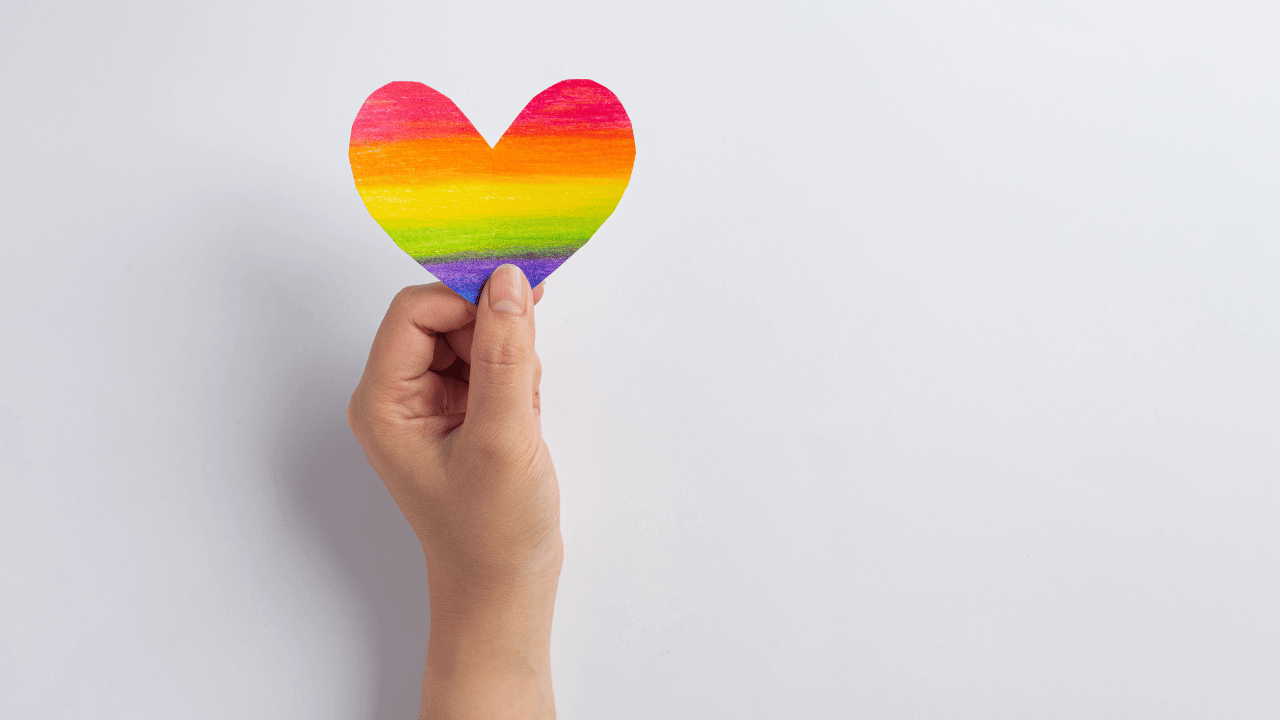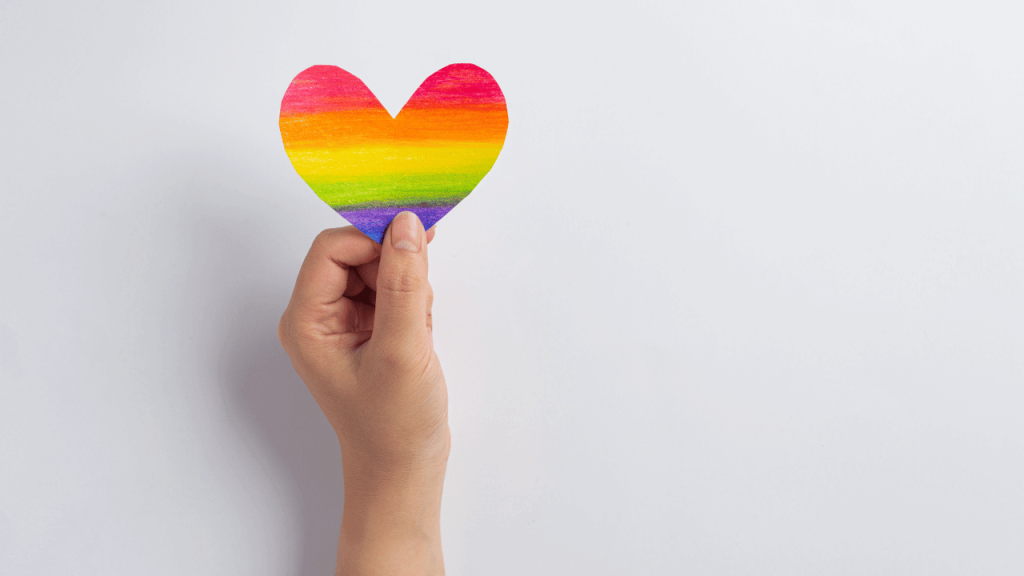 Based in Wyoming Valley, Pennsylvania, the NEPA Rainbow Alliance was established in 2004 to promote a sense of community, provide access to resources, facilitate communication and collaboration, create a safe space, and support equality whenever possible for the LGBTQIA+ community in Northeastern Pennsylvania. Through discussion groups, resources for the LGBTQIA+ community and allies, and organizing Pride celebrations, the organization aims to create a safe and inclusive community where everyone is equal and feels safe to live openly as themselves! Donate to support their cause here.
QC Pride was founded in 2008, revived in 2017, and serves the Quad Cities area of Iowa and Illinois. Their mission is to promote visibility and awareness of the LGBTQIA+ community in the region and does so through community events and gatherings. Their organization values unity above all and hosts many events throughout Pride Month for the QC community. Donate on their website to support their mission.
Based in Austin, Texas, allgo is an organization serving queer people of color communities across the Lone Star State. Their mission is to nurture and celebrate "queer people of color by building, educating, and mobilizing communities toward a just and equitable society." Their approach is holistic, with a variety of programs focused on cultural arts, wellness, and social justice. Support their mission of mobilizing communities toward a just and equitable society by donating to their organization!
Organized by the Madison Diversity & Inclusion Committee, Madison PrideFest is an event that takes place in Madison, Connecticut, dedicated to celebrating the LGBTQIA+ community during LGBT History Month in October. It is a celebration of the LGBTQIA+ community in Madison and also exists to support artists within the community. The first PrideFest was held in 2020, and since then, the celebration continues to be held every year on the town green. Support PrideFest by becoming a sponsor or donating for a pride sign.
Prism Health North Texas (PHNTX) is a healthcare organization that provides comprehensive, personalized medical care for North Texans in a judgement-free and affirming environment. Prism Health North Texas was founded in 1986 during the HIV/AIDS crisis in North Texas and served the critical role of connecting people living with HIV to care and services in the area. They strongly believe in health equity for marginalized populations and work toward this goal by providing HIV care and STI testing at little to no cost, as well as gender-affirming care, dental care, behavioral health care, and telehealth services including telepsychiatry appointments. Donate to support their mission here.
Final thoughts
Pride Month is a time of celebration, but it's also a time for action and education. Being aware of LGBTQIA+ issues and how you can make an impact is just as integral to taking part in Pride Month as joining a parade or rally! Whether you identify as part of the community or want to show your support as an ally, this June is a great time to celebrate and make a difference!