HIPAA laws are serious business. Medical nonprofit organizations must be incredibly careful not to illegally share the private health information of their patients. Because of the care taken to uphold HIPAA, you may feel like your fundraising appeals can't tell the patient success stories made possible by your donors.
How do you tell impactful stories without violating the confidentiality of your patients? Use these four tips to tell great stories that won't land your organization in hot water.
Ask patients for their stories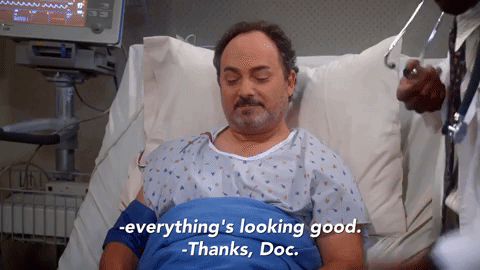 Chances are, your medical nonprofit treated a ton of grateful people. When they've been discharged from your care, ask them about their experience. If it was positive and they have nice things to say, ask them if they'd mind you sharing their story to help other patients. In this scenario, you want to frame the patient as the hero. Yes, they're grateful for the work your organization did to help them, but now they're able to help you and others by agreeing to share their story.
Schedule a time to interview the patient once they're home and back to their normal routine. Many people won't be comfortable in their ability to write their own story, so interviews are a valuable way to capture the story authentically and write about it in an appeal. If a patient has a particularly heartwarming story, you may want to consider asking their permission to be interviewed on video.
Visual storytelling is important. If you're not recording the interview on video, ask for permission to take photos.
To ensure that you're able to use the patient's likeness and story, ask the patient to sign a release granting you permission to publish their story.
Talk to families impacted by care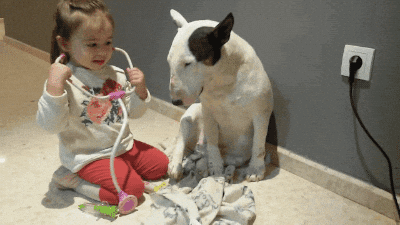 I used to work for a hospice organization. The goal of the organization was to allow patients, regardless of income, to pass away without pain. Because hospice patients are under our care until they pass away, there were fewer opportunities to meet with patients in order to tell their stories. We often turned to the families of patients because they were also impacted by the care the organization provides.
If your organization would find it difficult or inappropriate to talk to patients, directly reaching out to family members may be the next best thing. They can tell you about the patient, the patient's experience under your care, and how the family was affected by the care your organization provided. Family members are also great at providing copies of family photos that you can incorporate into your appeals.
Approach families carefully, though. After a patient has passed away or been discharged, give them time to recover. If the family is grieving, extra care is needed before asking family members to do your organization a favor. Even in cases where patients are discharged into their family's care, it can be a while before their lives are back on track. Being mindful of the family's needs is imperative. Approach reaching out with empathy in mind. As with stories from patients, ask the family member to sign a release so you have permission to publish their story.
Interview organization caregivers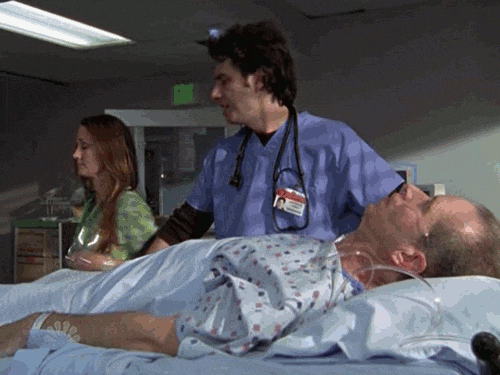 If talking to those you serve is off the table, that doesn't mean you have to give up on telling stories that illustrate why your organization needs donations to continue to provide care.
Instead, interview your medical staff. They provide care to patients every day and have been there for a lot of the success stories. They obviously can't share patients' personal details or specifics of a single person's care. However, they can describe what their days are like and how donations play a role in making their work possible.
Because these stories aren't about the treatment of a single patient, it's hard to make the same emotional connection as patient and family interviews.
Add elements to the story that connect the caregiver to readers:
Include a photo of the caregiver looking directly at the camera. Eye contact helps create a bond between the subject and the reader.
Help readers visualize the storyteller by including details about their personality and approach to providing care.
Take readers through the caregiver's workday so they form an understanding of what this person does for their patients.
Focus on what donations do for your medical nonprofit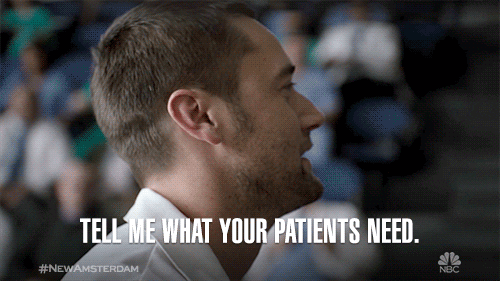 Regardless of which story you tell, you'll engage your donor base best by making donors the focus. Your donors should always feel like their contributions are what patients' success hinges on – because it is! When you write your appeal story, tell donors what they make possible (show them too if you can) and ask them to keep helping.
It's important to share what your organization hopes to accomplish with donors' continued support. If you have a specific goal, share that goal with donors and ask them to help you reach it. If your story revolves around patient success stories or a family's experience, explain that other individuals and families need donations to receive care. This sets a goal for donors to help others in need.
Conclusion
Medical nonprofits must be wary about oversharing patient information. However, that doesn't mean your organization can't turn patient success stories into a great story. The key to telling stories that don't violate medical privacy laws are to get permission to share those stories. Reach out to patients and families when appropriate or tell the story of a staff member.
The goal isn't to share all the details of the treatment process! Instead, it should be showing donors what their gifts helped accomplish. Ultimately, your medical nonprofit's success is your donor base's success too. Help them connect with your mission and make them the heroes of your narrative. Set a goal for your donors to help you achieve. This can be helping other patients and their families or supporting caregivers with new equipment or by covering the costs of providing care. With these four tips, your medical nonprofit is sure to find storytelling success.