The National Society of Black Engineers (NSBE) is a student-governed, nonprofit organization headquartered in Alexandria, Virginia with chapters at universities all over the world. With support from influential figures like Shirley Chisolm, the first Black woman to run for President of the United States in 1979, the NSBE has grown from its six founding members to include over 30,000 members worldwide.
The NSBE is proud to have produced top thought leaders in the development of the STEM pipeline and corporate diversity and inclusion. Their work impacts over 200,000 professionals and aspiring engineers every year.
Background
In 1971, two students–Edward E. Barnette, Jr. and Fred Cooper–approached the dean of engineering at Purdue University with the vision of starting an organization dedicated to improving the recruitment and retention rates of Black students in the engineering school. At the time, 80 percent of all Black freshmen students were dropping out after their first year in the engineering program. Barnette and Cooper saw the opportunity to form a society that would become a source of support for Black engineering students for years to come.
With advisor Arthur J. Bond–the only Black faculty member on staff–Barnette and Cooper became the founding members of Purdue's Black Society of Engineers, later known as the Society of Black Engineers. Students would meet daily to work on homework together, study for exams, and support each other in their academic pursuits.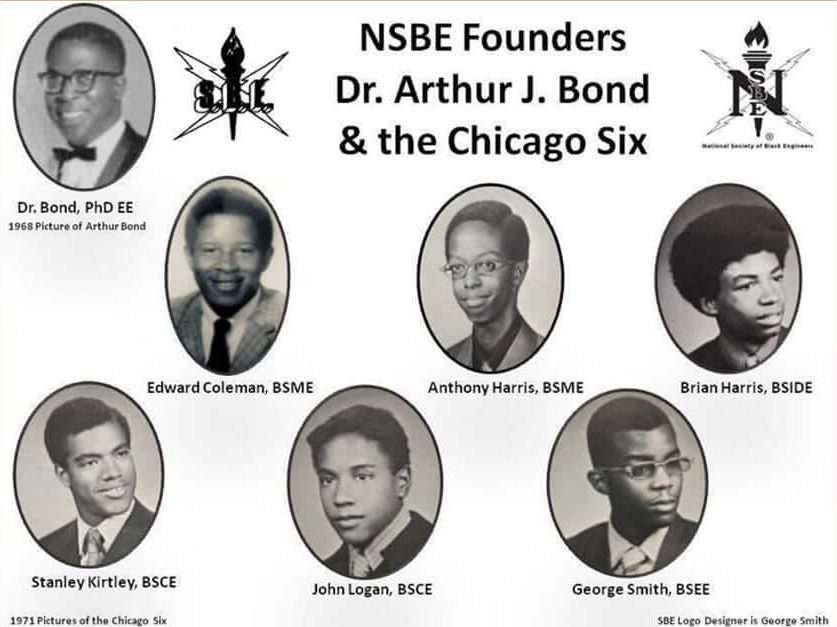 The group became so successful that in 1974, Bond and student leaders Anthony Harris, Edward Coleman, Brian Harris, Stanley L. Kirtley, John W. Logan Jr., and George Smith–also known as the "Chicago Six–contacted all 288 accredited engineering programs in the nation. They shared their success and invited Black student leaders and faculty members to a meeting at Purdue in the interest of expanding the Society of Black Engineers to other universities. Eighty schools responded, many of which had similar initiatives at their universities, and students from all corners of the country came together at Purdue. By the end of their gathering, the National Society of Black Engineers (NSBE) was formed.
Mission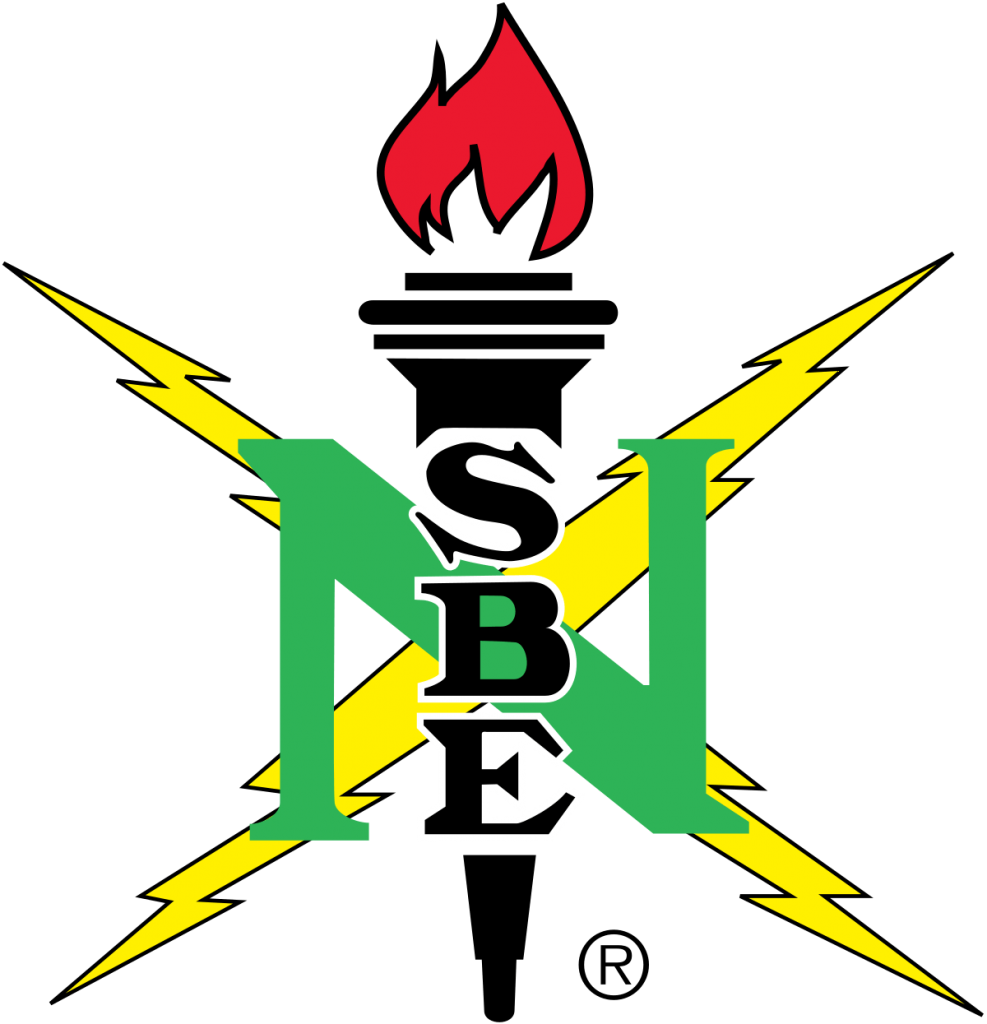 The mission of the National Society of Black Engineers is "to increase the number of culturally responsible Black Engineers who excel academically, succeed professionally, and positively impact the community." They focus on a number of objectives, including cultivating interest in various engineering disciplines among students, promoting public awareness of engineering opportunities for Black students and other minorities, and acting as a representative body for aspiring and professional Black engineers.
Programs and Impact
The National Society of Black Engineers has grown significantly since its humble beginnings. The organization now boasts over 790 chapters worldwide. The first international chapter was established in London in 1992 and the NSBE has since expanded to Ghana, Nigeria, Canada, Germany, China, Jamaica, Trinidad, and more. The NSBE's membership has grown to include over 30,000 students of all ages and professionals working in all engineering disciplines, and they also have over 220 corporate partners.
The NSBE offers a variety of programs to Black students at every stage of their engineering education. NBSE runs a pre-college initiative program for young students in grades 3-12 where they can participate in a number of STEM competitions and also have the opportunity to win scholarships once they enter high school.
One of their most popular programs for young engineers is the Summer Engineering Experience for Kids (SEEK) program. SEEK is a free, three-week summer camp for children in elementary school where they'll be able to engage with a fun learning experience they may not otherwise have access to in their schools and communities.
At a collegiate level, NSBE supports all students who are in pursuit of a degree in any STEM field. Membership includes access to leadership development opportunities, professional career fairs and networking events, and NSBE scholarships and fellowships. They have programs like the R.I.S.E. Initiative and the Technical Outreach Community Help (TORCH) program which places an emphasis on engaging with their wider community and using technical knowledge and skills to organize against social injustice. Once NSBE students graduate, they remain an integral part of the NSBE network and retain access to opportunities they had while still in school.
Get Involved
If you're a STEM professional or are interested in any of the programming the NSBE has to offer, you can check out what NSBE membership has to offer on their website. The NSBE is also always looking for new mentors and partners who want to support their mission.
Learn more about the National Society of Black Engineers or show your support by donating and visiting their website.