In today's competitive marketplace, it's more important than ever for nonprofits to have a strong brand. A well-crafted branding strategy can help you stand out from the crowd, attract donors and volunteers, and make a lasting impact on your community.
But what exactly is a nonprofit branding strategy? And why is it so important?
What is a nonprofit branding strategy?
A nonprofit branding strategy is a plan for how you want your organization to be perceived by the public. It includes your organization's mission, vision, values, and unique selling proposition. It also encompasses your visual identity, including your logo, tagline, colors, and fonts.
Why is a nonprofit branding strategy important?
A strong nonprofit brand can help you:
Raise more money.
Increase awareness of your organization and its mission.
Attract donors, volunteers, and other supporters.
Build trust and credibility with the public.
Differentiate yourself from other nonprofits in your field.
Strengthen your organization's reputation.
Increase your impact on the community.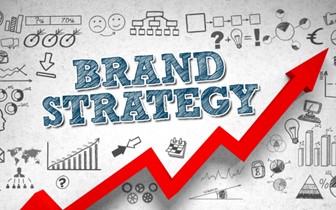 10 quick tips to craft a stellar nonprofit branding strategy
Creating a stellar nonprofit branding strategy takes time and effort but is worth it in the long run. Here are some quick tips to get you started:
Start by defining your brand identity.
What makes your organization unique? What are your core values? What impact do you want to have on the world? Once you have a good understanding of your brand identity, you can start to develop messaging that resonates with your target audience.
Develop a strong visual identity.
Your logo, tagline, colors, and fonts should all be consistent and reflect your brand identity. Hire a professional designer to create a visual identity that is both professional and visually appealing.
Be consistent with your branding.
Your branding should be reflected in all your communications, from your website and social media pages to your print materials and events.
Tell your impact story.
People are more likely to support organizations that they feel connected to. Share your organization's story in a compelling and inspiring way. Share stats and information that people can easily understand.
Research your competition.
What other nonprofits are working in your space? What are they doing well? What could they be doing better? Understanding your competition can help you create a unique and differentiated brand.
Get feedback from others.
Once you have a draft of your branding strategy, get feedback from your staff, board members, volunteers, donors, and other stakeholders. This will help you ensure your branding is on point and resonates with your target audience.
Be clear about your target audience.
Who are you trying to reach with your branding? Once you know your target audience, you can tailor your messaging and visuals accordingly.
Be authentic.
Your branding should be a true reflection of your organization's mission, vision, and values. Don't try to be something you are not.
Be flexible.
Your branding should be able to evolve as your organization grows and changes. Be open to making changes to your branding as needed.
Measure and track your success.
There are several ways to measure the success of your nonprofit branding strategy. Here are a couple key metrics:
Donations: Have your donations increased? This includes in-kind and online donations, grants, cash, checks, and more. As people efficiently and effectively learn more about your organization and become more comfortable, it should directly impact donations. Tracking over a full 12 months is a good timeframe since certain periods of the year have increased or decreased fundraising (org-specific annual events, the summer slowdown, Giving Season, etc.).
Website traffic: Is your website traffic increasing? This is a good indication that people are becoming more aware of your nonprofit and its brand. At a minimum, setting up a Google Analytics account and embedding your Google tracking ID on the backend of your website will capture site traffic data and provide you with reports and useful information so you can make educated decisions. Also, if your website traffic has significantly increased, but your donations have not, there may be some issues with your digital donation funnel. Your digital donation funnel is the journey a user takes through your website that guides and encourages them to reach the final destination of making a donation.
Social media engagement: Are people interacting with your social media content? Have your likes, shares, comments, and retweets increased since your branding enhancements took place? When people share your social posts, it is a great indicator that people are comfortable and engaged with your brand. At a minimum, they want to support your cause by helping to expose it to their network.
Examples of successful nonprofit brands
The American Red Cross is one of the most well-known and respected nonprofits in the world. Their branding is simple yet effective. Their logo is a red cross on a white background, which is instantly recognizable and symbolizes their mission of helping people in need.
Make-A-Wish Foundation is a nonprofit that grants wishes to children with critical illnesses. Their brand is built around the idea of hope and inspiration. Their logo is a white star on a blue background, and their tagline is: "Granting Wishes, Changing Lives."
World Wildlife Fund (WWF) is a leading international conservation organization. Their branding is simple and speaks clearly to their mission. Their logo is a panda bear, which is a symbol of conservation. Their tagline is: "For a world where nature thrives." This tagline is clear, concise, and communicates WWF's mission to protect the planet.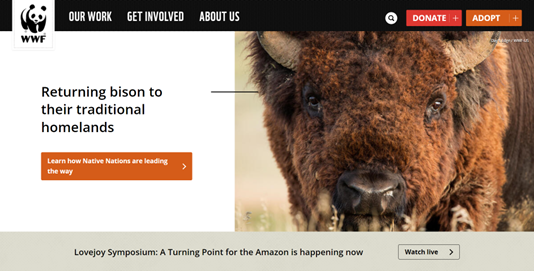 Final thoughts
A strong brand is essential for increasing fundraising and expanding impact for long-term success. By investing in a stellar branding strategy, you can build a memorable, trustworthy, and effective brand.
About the Author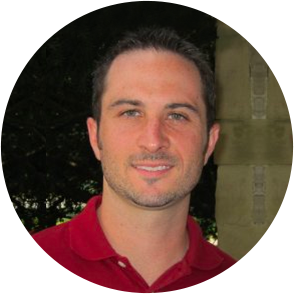 Kyle Gregory is CEO and Co-Founder of Give Back Nation, the national 501(c)(3) nonprofit serving other nonprofits. From 2006, using his vast array of management experience and dedication to "giving back," Kyle, his father, Nick, and several other entrepreneurial philanthropists spent more than four years planning the launch of Give Back Nation. Kyle's passion is to help organizations, individuals, and professionals be successful in doing what they are passionate about.
About Give Back Nation
Give Back Nation is a Strategic Partner of Qgiv and a national 501(c)(3) nonprofit serving other nonprofits with complimentary brainstorming and strategy calls, vetted tools, knowledge, coaching, strategy, implementation, and concierge support to help streamline efficiency, increase fundraising, and expand impact by maximizing the fundraising ecosystem – everything needed, working in harmony, to efficiently and effectively raise funds to thrive, not just survive. Give Back SMART Websites was developed to zero in on nonprofit branding, impact storytelling, and website design support and provide a professional, dynamic, and cost-effective solution. Give Back Nation's Ad Grant Manager was developed to cost-effectively maximize engagement opportunities by providing unlimited Google Ad Grant management by a Google Certified team.