Data released in the Giving USA 2021 Annual Report shows that Qgiv clients raised more than their peers in several key sectors and in overall dollar amounts raised! Giving USA's annual report compiles data from the previous year, 2020, to see how nonprofits fared.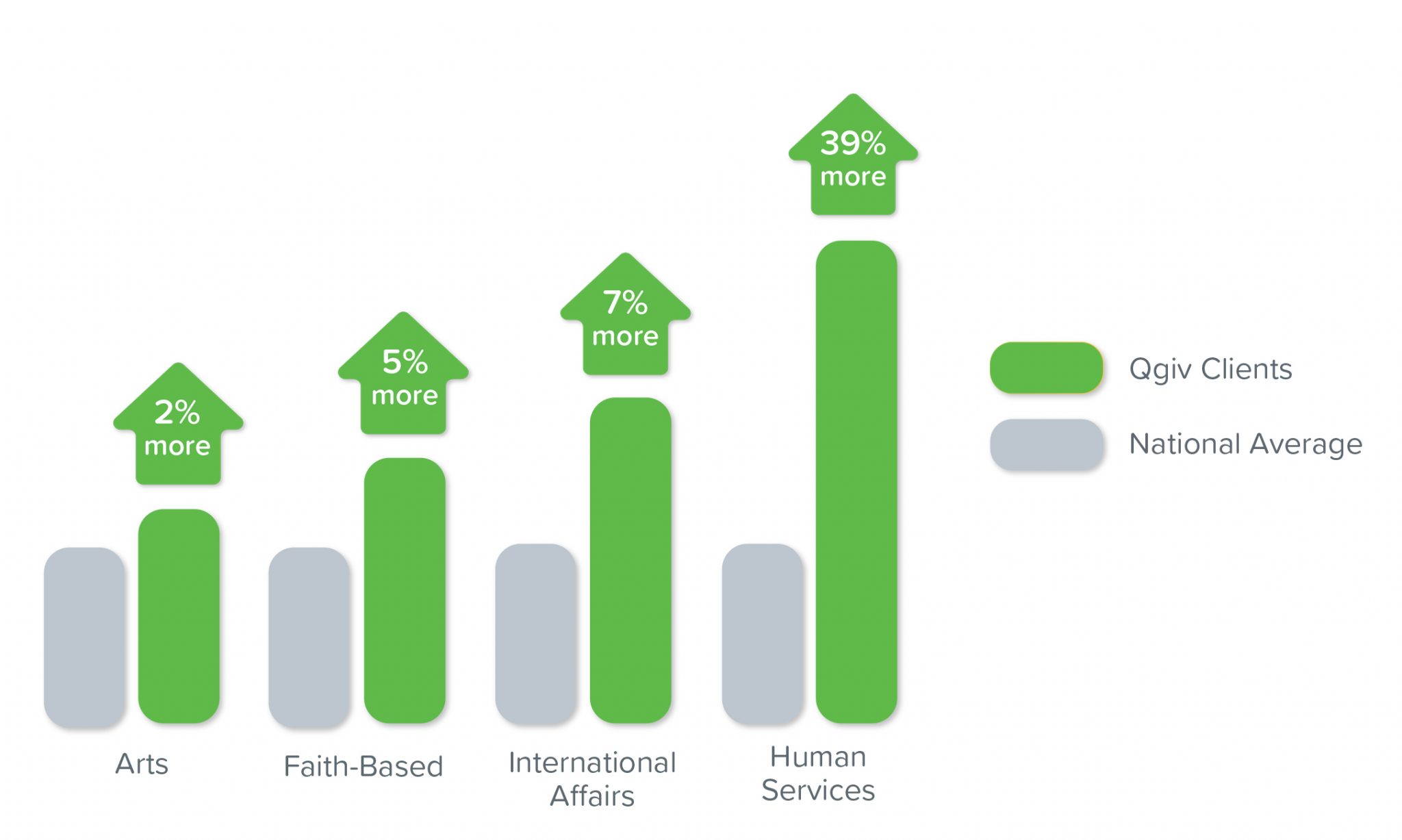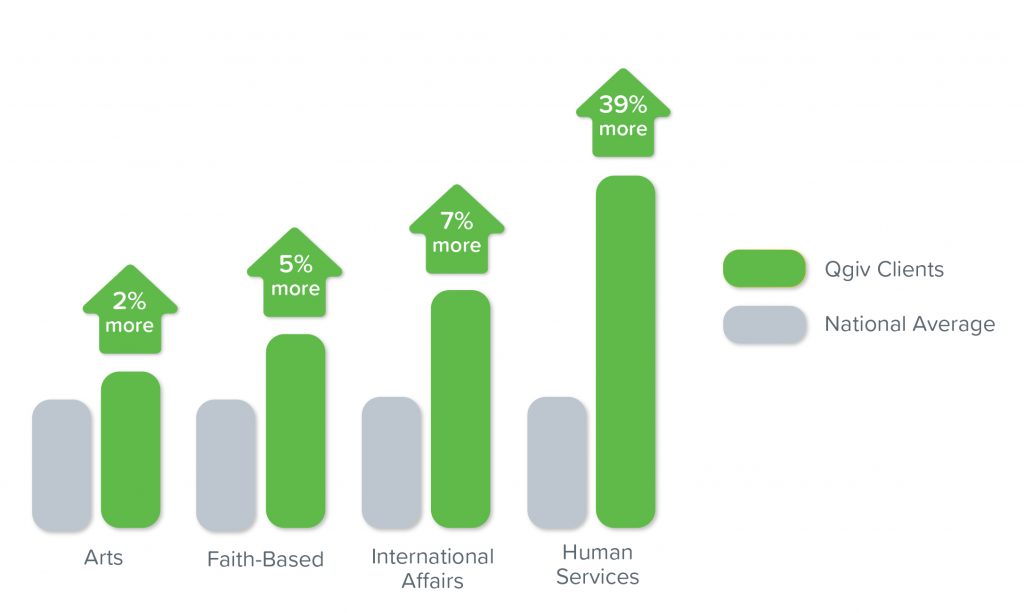 On average, nonprofits using Qgiv's fundraising tools in 2020 raised 5% more than their peers. Qgiv clients in the arts sector raised 2% more, faith-based clients raised 5% more, human services raised 39% more, and international affairs raised 7% more.
A combination of unlimited customer support and easy-to-use fundraising technology helped Qgiv clients raise more than their peers last year during the pandemic. Nonprofits in need of sustainable revenue were able to take advantage of Qgiv's newly redesigned donation forms—featuring customizable recurring giving prompts and giving plans!
In addition to this technology, Qgiv's Customer Experience (CX) team helped hundreds of organizations adopt virtual fundraising strategies and pivot to hosting either hybrid or virtual events last year.
"When the pandemic began, we realized we needed a dependable online fundraising solution—and fast," said Gibbie Nauman, Qgiv client and Director of Development and Community Relations for CROS Ministries.
"Qgiv was incredibly easy to set up and integrate into our website. Their Customer Experience Team was there to ensure our fundraising success and unlike other fundraising software we'd tried in the past, their support was truly free and unlimited. Seeing all the donations coming in just further confirmed that we had made the right choice to go with Qgiv."
To learn more about our clients' fundraising progress over the course of 2020, read the full press release below!