PLUS1 chose Qgiv's Mobile Suite Platform as the text fundraising provider for their Human to Human benefit concert. By texting different keywords to 50155, supporters can donate to PLUS1's COVID-19 Relief Fund from the palms of their hands! The organization set up keywords for both the benefit concert and for individual artists promoting and performing at the Human to Human virtual event.
PLUS1 is a nonprofit organization born out of the band Arcade Fire's desire to help the people of Haiti. The band decided to donate $1.00 for every one of their concert tickets sold to nonprofits supporting Haiti. From that act of generosity came the creation of PLUS1. The organization works with artists and thousands of concert goers to effect change and provide help where it's needed most.
As the coronavirus pandemic presents people with health and financial risks, PLUS1 channeled its efforts to a virtual benefit concert supporting a COVID-19 relief fund benefiting several nonprofits aiding music industry professionals and at-risk populations. They're using a combination of Facebook Live and Qgiv's Mobile Suite platform to accept donations before and during the performances.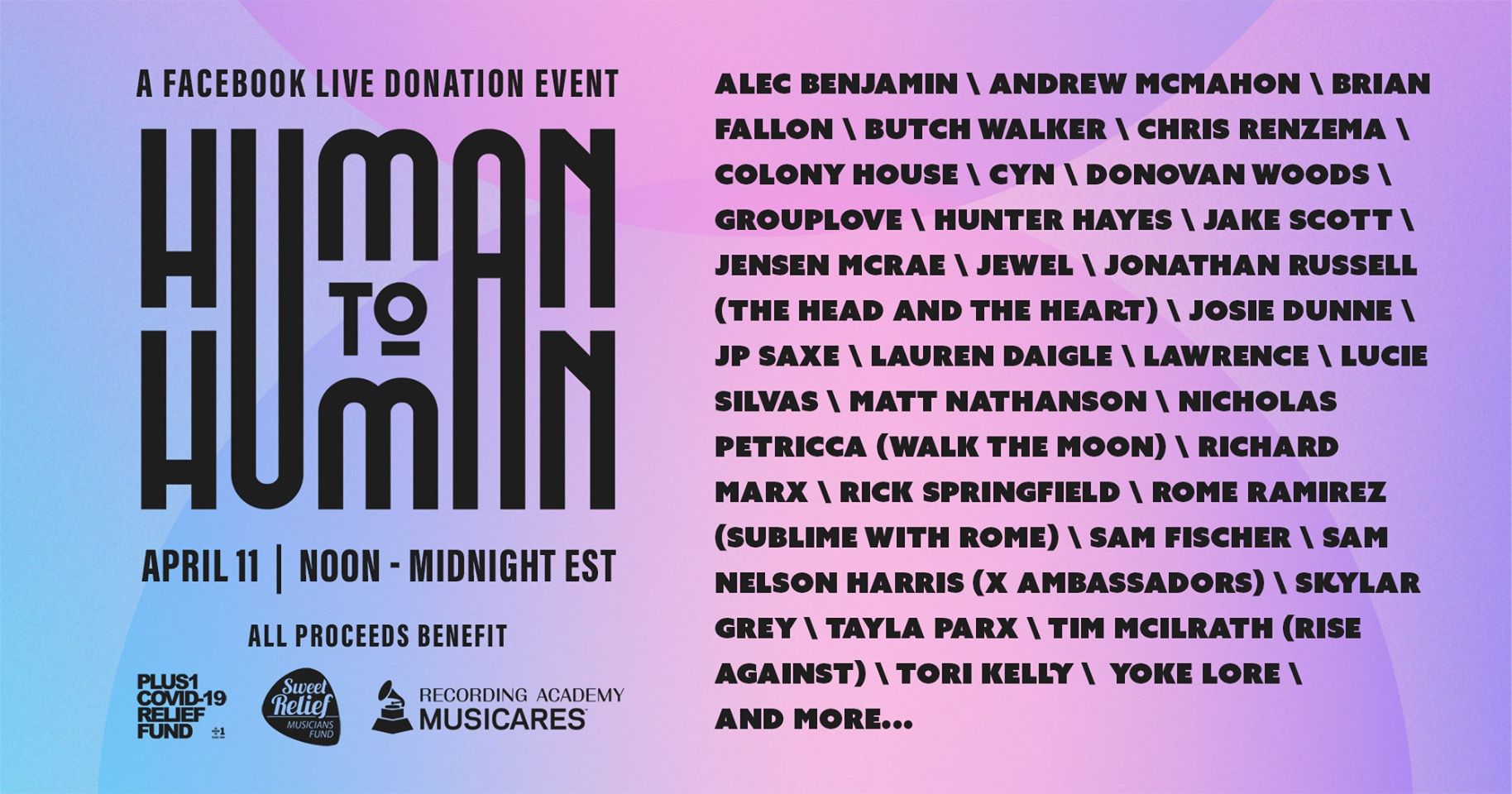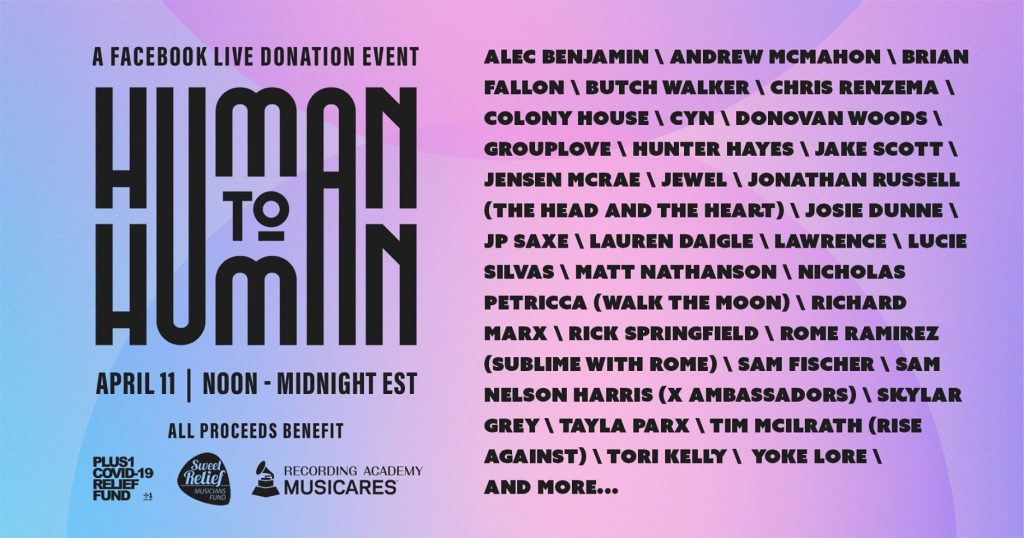 Proceeds from the Human to Human Festival Facebook Live benefit concert will support the following nonprofit organizations:
Renowned singer and actress Selena Gomez is actively promoting her text fundraising keyword on her Instagram story in support of PLUS1's efforts.
The Human to Human festival will be streamed on Facebook live on April 11th from Noon to Midnight EST. More information about this amazing benefit concert can be found here.
Hosting a similar event or looking to raise funds via text? Request a demo tailored to your organization's needs!