We're happy to announce that Qgiv has added another powerful CRM to its list of integrations—Virtuous! With this integration Qgiv clients can easily connect the two platforms, automatically transferring data between the two systems.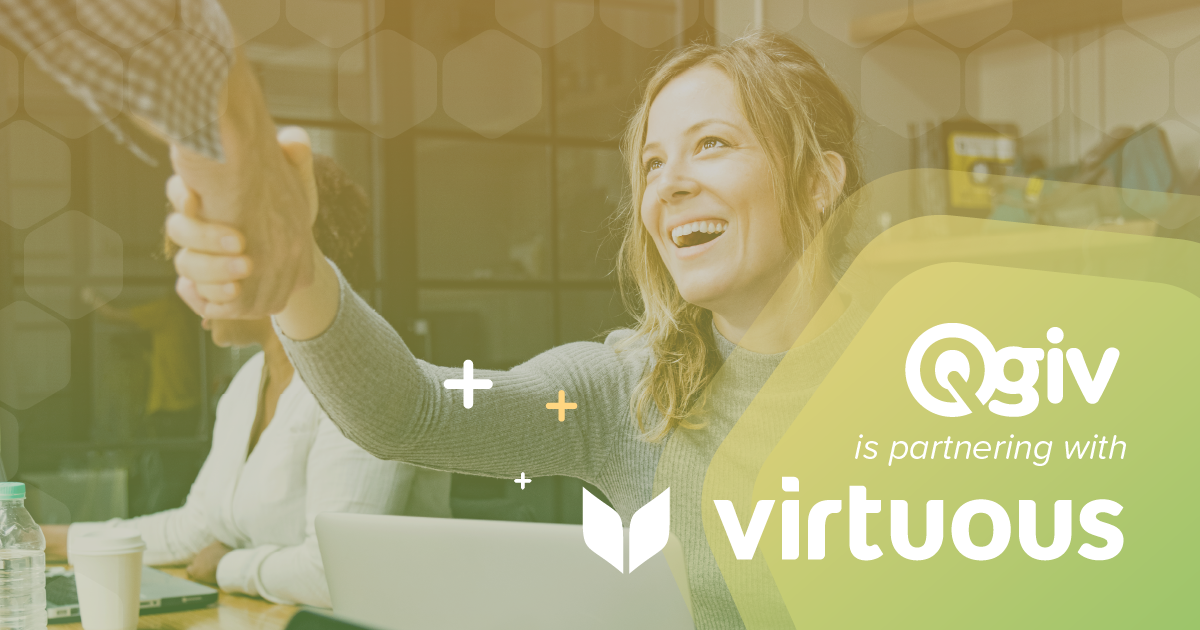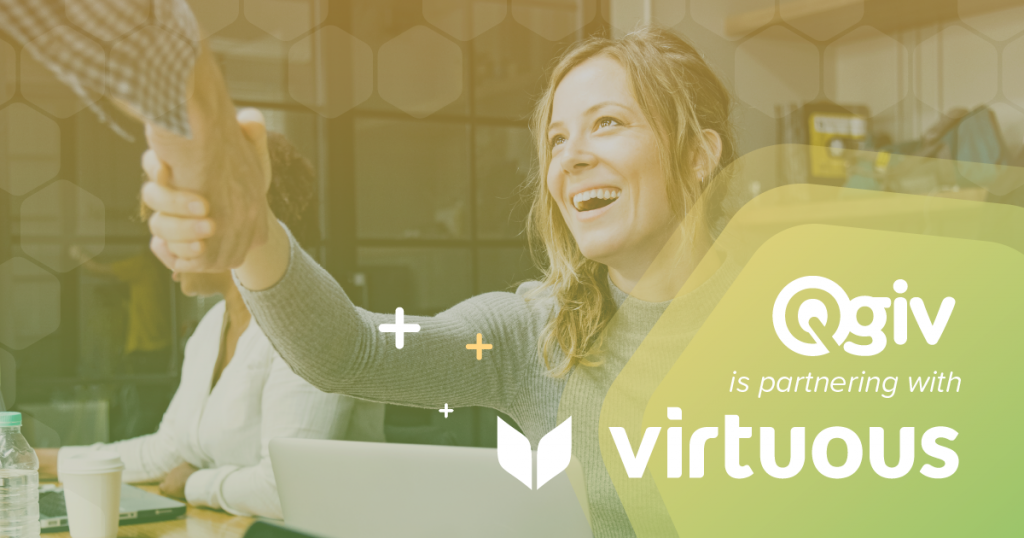 "By integrating our technologies, Qgiv clients can now visualize donor behavior and reduce time spent on manual data entry—something that's essential before the busy year-end giving season," said Todd Baylis, CEO and Co-Founder of Qgiv.
Qgiv clients will be able to quickly set up the Virtuous integration with out-of-the-box settings and will also have access to custom mappings—a handy tool that lets fundraisers pick what data they want shared between the two systems.
If you're a Qgiv client and want to learn more about the Virtuous integration, log into your Qgiv account then click this link to read the full documentation on the Help Desk.
For more information on the Qgiv and Virtuous integration, check out our full press release below or request a demo to see the integration in action.