Use the icons below to discover mobile giving concepts.
Mobile giving is a fundraising technique where donors have the opportunity to give to a campaign on any mobile device. Mobile giving comes in many different forms, like text fundraising, mobile donation pages, or mobile apps.
Mobile donation pages are mobile-responsive giving forms on your website that donors can access from any internet-enabled device.
Mobile Giving, Online Giving, and Text Fundraising:
What's the difference?
Mobile Giving vs. Online Giving
There is a lot of overlap between online giving and mobile giving, but the primary difference between them is the device that the donor uses to give.
Online giving is completed from a computer, while mobile giving is completed from a mobile device like a tablet or smartphone.
Both types of giving accept donations from digital channels such as online donation forms, emails, and social media sites.
Mobile Giving vs. Text Fundraising
Although text fundraising is a popular type of mobile giving, the terms are not interchangeable.
Mobile giving can refer to any type of giving achieved through a mobile device, while text fundraising occurs only through text messaging.
Reducing Barriers to Fundraising with Mobile Giving
The greatest strength of mobile giving is that it encourages contextual giving.
Contextual giving is an important fundraising concept that shrinks donation abandonment rates by keeping donors in the same context that inspired them to give in the first place—your website, an event, or even just a mood.
Here's how mobile giving allows donors to give in different contexts:
Text fundraising allows donors to give whenever they feel moved, whether that's at an event or during a speech.
Mobile donation forms allow donors to give wherever they have internet access, instead of waiting to get back to their computers.
Mobile giving apps allow nonprofits to swipe their supporters' cards in person and accept donations quickly and easily, integrating the giving experience into the fun of an event.
Understanding the Benefits of Mobile Giving
What kinds of organizations use mobile giving?
Religious Organizations
These institutions are implementing mobile giving in their strategies as a "digital collection plate." Fewer and fewer congregants bring cash or their checkbooks to church, but they never leave home without their phones!
Disaster Relief Nonprofits
These organizations, which have always prioritized quick action, are embracing mobile giving as a way to raise funds immediately in order to be first on the ground with food, shelter, and medicine when tragedy strikes.
Animal Rights Organizations
Arts and Culture Nonprofits
Health and Human Services
How do organizations use mobile giving?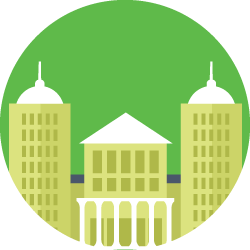 Schools & Universities – Specific Campaigns and Direct Asks
With mobile giving, universities can reach out to their alumni network instantly

Alumni love to give to the programs that they enjoyed as a student, so universities reach out to them with those specific campaigns

Busy professionals appreciate how little time mobile giving takes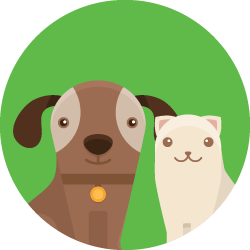 Animal Rights Organizations – Everyday Fundraising
Animal rights organizations' work never stops, so they need a fundraising tool that they can use every day

With mobile giving, they can reach out to their supporters for every need

Easy outreach and easy donations keep animals safe and happy all year long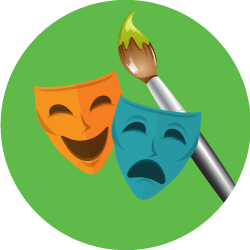 Arts & Culture Nonprofits – Events
Arts and culture-focused nonprofits excel at fundraising events because they can get donors involved with their mission in a personal way

As donors feel inspired by a nonprofit, they can give immediately

When the donation process is as quick and easy as possible, donors can support the organization and then return to enjoying the event
Health & Human Services – Peer-to-Peer Fundraising
These nonprofits are fueled by intensely personal missions, like fighting a disease or promoting equality

When health and human interest nonprofits can offer their peer-to-peer fundraisers convenient mobile giving options, their fundraising capacity skyrockets.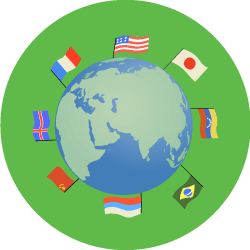 International Nonprofits – Data Tracking
Large organizations with international missions rely on data to improve their outreach and fundraising capabilities

Mobile giving allows these organizations to reach more people than ever,

and

use that data to expand their reach

Because the mobile giving data can be easily imported into a CRM, there's no chance that a donor will slip through the cracks
Get to Know Mobile Giving
There are so many ways to incorporate mobile giving into your nonprofit's fundraising strategy that it's hard to know where to start! Let's break down the different types of mobile giving tools and how your organization can get to work raising more money.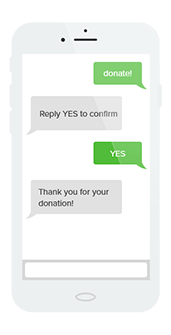 Text Fundraising Campaigns
Text fundraising is easier than ever with Qgiv's intuitive text fundraising tools. Your organization gets a number and decides on a shortcode. You distribute that short code to your donors. They text the code to your number and receive a link to your mobile donation page.
The whole process takes less than a minute and is just as secure as your normal online donation process. Plus, your donors will receive an immediate thank-you text and link to a receipt after making their donation.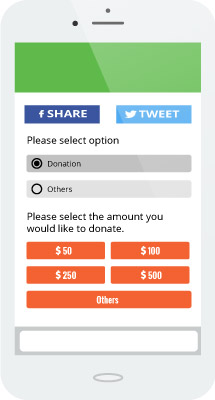 Mobile Donation Pages
Don't worry about making your donation page mobile responsive. With Qgiv's online donation platform, every donation form is automatically mobile and tablet responsive.
Your donors will be able to donate from anywhere they have internet access just as easily as they can from home.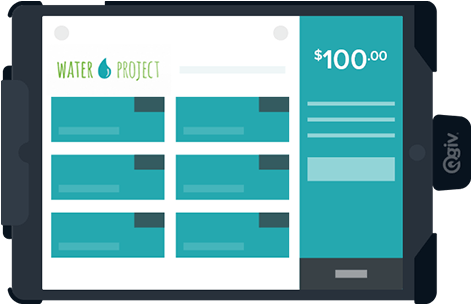 Mobile Apps
A mobile app is the perfect software for an event where you know you'll need to collect card donations from your attendees. You'll be able to quickly and easily swipe cards and accept donations from your attendees, so that they can get back to the rest of your event as soon as possible.
Mobile Giving Best Practices
Keep It Simple
No one wants to spend 20 minutes searching for a donation form. Focus on adding simple navigation and easy-to-access information.
Offer Different Options
Different donors want to support you through different ways. Make sure your mobile giving tools include multiple donation avenues.
Offer Comprehensive Support
Your donors aren't software experts. Make sure that they have a way to contact you if they need technical support or have general questions.
Get the Word Out
Donors can't use your mobile giving tools if they don't know about them! Let them know how they can give through your website, social media, and emails.
Get Everyone on Board
Make sure that you have total buy-in for your mobile giving tools by including everyone from your board of directors to your staff knows about your giving options.
Make It Secure
Donors need to know that their financial information is secure. Maintain PCI compliance and practice strong data management.
Include a Clear Call to Action
Providing clear instructions to your donors during your fundraising campaign will increase the efficacy of your outreach efforts.
Make it Easy
Make mobile giving as easy as possible by creating mobile-responsive donation forms as well as providing instructions for how to donate.
Say Thank You
Showing gratitude is crucial for maintaining strong donor relationships. Make sure to send a follow-up thank-you message after someone makes a gift.
Mobile Giving: Your Questions Answered
Questions to Ask Before Implementing Mobile Giving