We owe our clients a big thank you! Qgiv has received multiple awards based on ratings submitted by Qgiv users to software review sites G2, Capterra, and Software Advice. These awards cover a range of topics, including top fundraising software, quality of customer support, ease of implementation, and ease of use.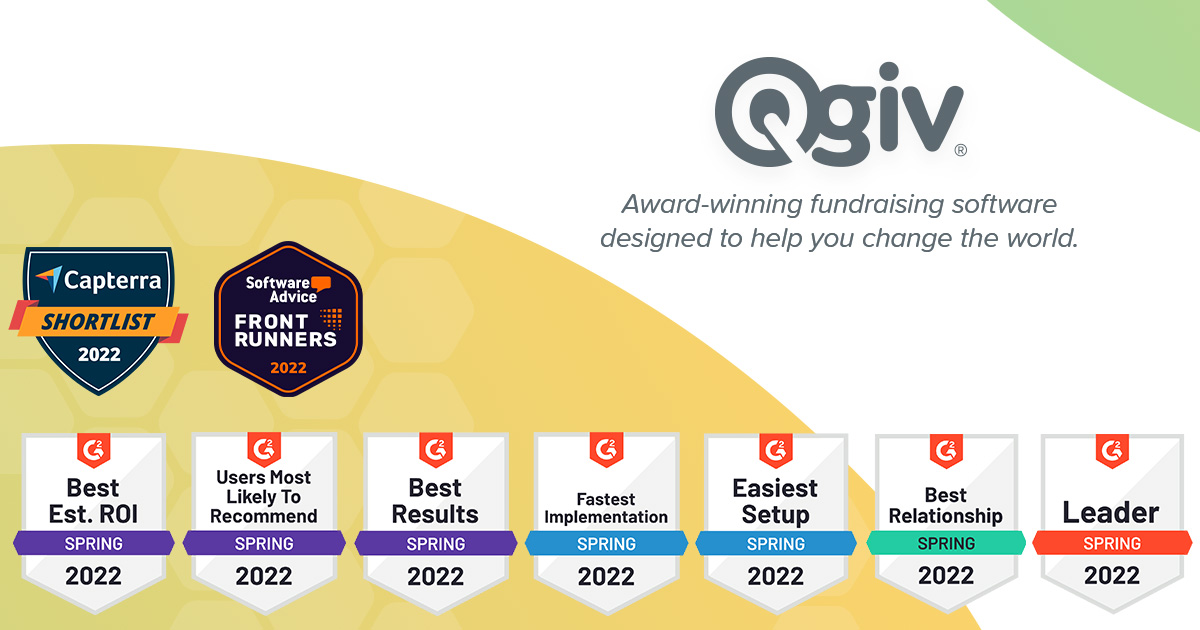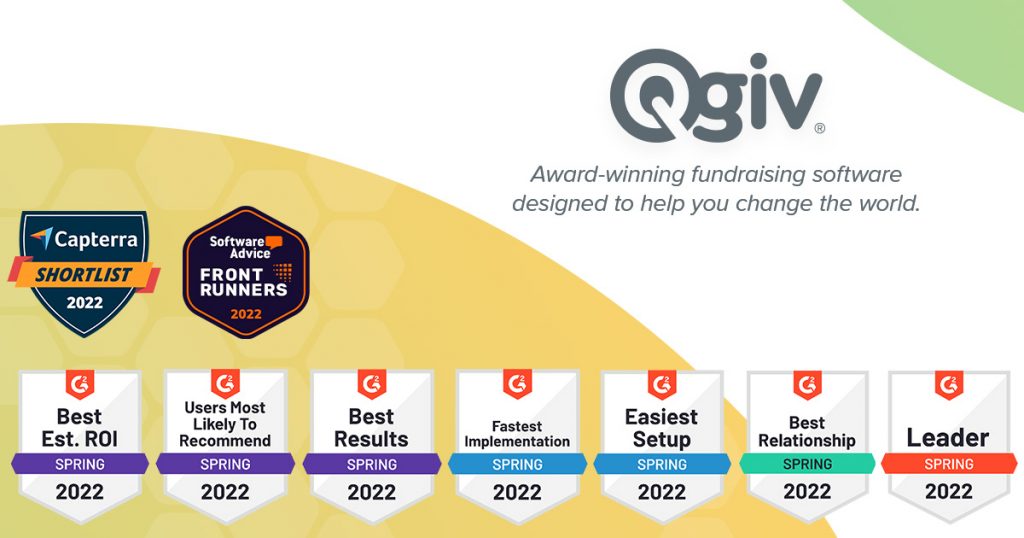 Placement in Capterra's Shortlist Report is based on favorable user ratings and product popularity. Meanwhile, placement in Software Advice's Front Runners Report is based on user reviews that measure a product's usability and customer satisfaction. Verified user reviews left on G2 resulted in Qgiv receiving 15 different award badges in G2's Spring Report, including:
Best Results – G2's Best Results Index is calculated based on return on investment and how likely a nonprofit is to recommend Qgiv to a friend.
Best Estimated ROI – The ROI index is calculated based on the time taken for a product to achieve a return on investment and the time it takes for the product to go live.
Best Relationship – The relationship Index category is calculated based on customer satisfaction doing business with Qgiv, quality of support, and how likely a client is to recommend Qgiv.
Best Support – The Support Index category is calculated based on quality of support and ease of doing business with Qgiv.
Easiest Setup – This award is given based on customer satisfaction with the set-up process for each product.
Fastest Implementation – The Fastest Implementation product in the Implementation Index had the shortest go-live time in its category.
Easiest Admin – The Easiest Admin index is calculated based on customer satisfaction with administration-specific product attributes.
To learn more about Qgiv's fundraising tools and how they can benefit your nonprofit, request a demo below. For more information on the awards, read the full press release linked below.