We're excited to share that Qgiv has been named a Gold winner for "Customer Service Department of the Year" and Bronze winner for "Best Technology to Combat and Reduce the Impacts of COVID-19" in the 13th Annual 2021 Golden Bridge Business and Innovation Awards!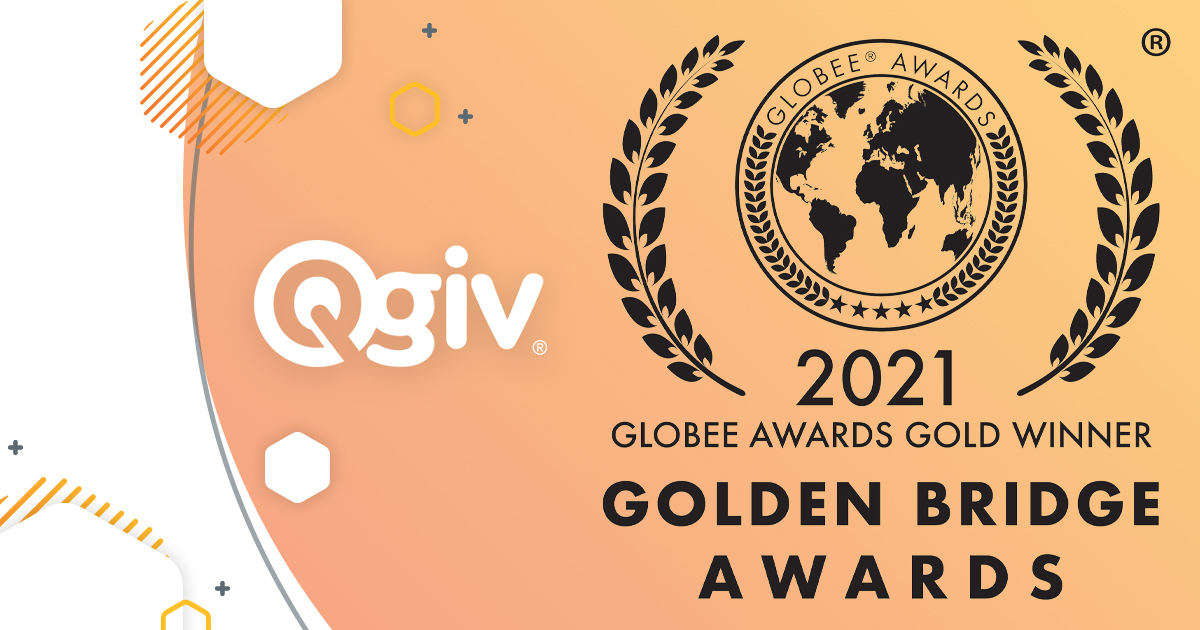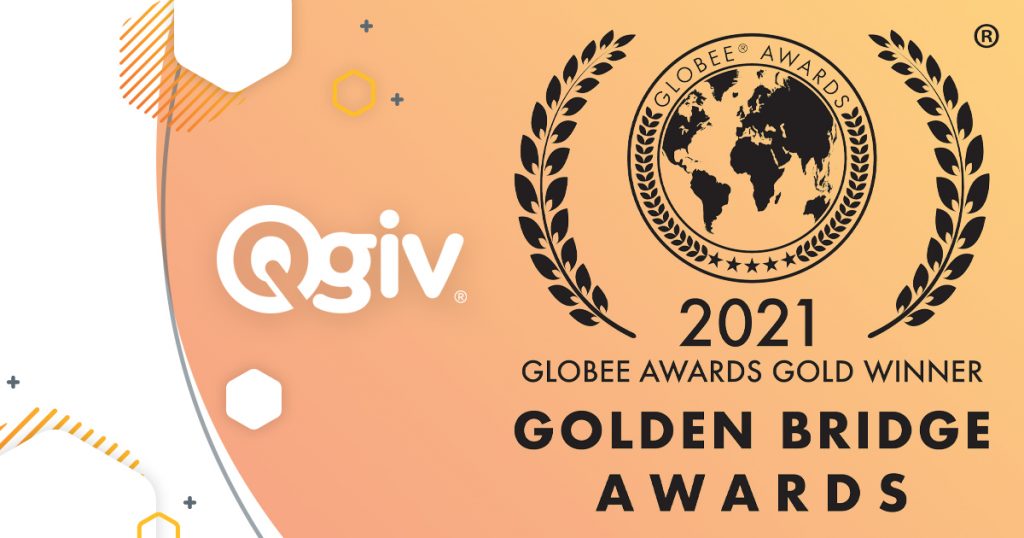 The Golden Bridge Awards program recognizes and honors the world's best businesses in organizational performance, products and services, innovations, and more, from every major industry in the world.
"We are proud to be recognized as an industry player whose fundraising software and Customer Experience team have been named winners by the Globee Awards," said Todd Baylis, President and Co-Founder of Qgiv, Inc.
"Behind this success is our mission to help cause-driven organizations fulfill their passion to make a difference. This recognition from the Globee Awards further validates our commitment to our nonprofit clients and their fundraising needs."
Over the course of the COVID-19 pandemic, Qgiv's Customer Experience (CX) department has helped thousands of nonprofits pivot from in-person fundraising events to virtual events—all while maintaining a customer satisfaction score of 98% and a first response time under 60 minutes.
In addition, Qgiv released redesigned donation forms in October of 2020 so nonprofits could easily fundraise online during a time when barriers to in-person giving were in place. Early findings show that recurring donation conversion rates on the redesigned forms have increased 173%, one-time gift conversions have increased 83%, and dollars raised via recurring donations has increased by 20%.
To learn more about these awards, read the full press release below!