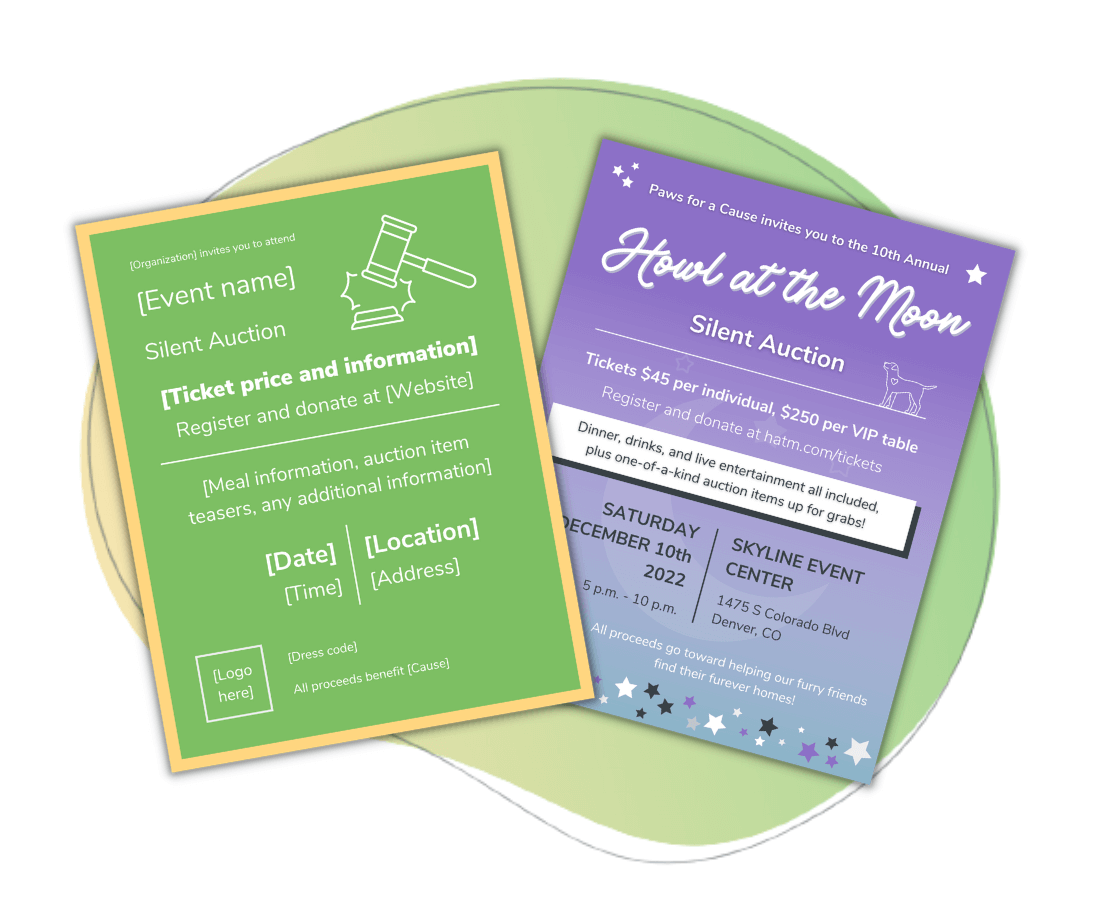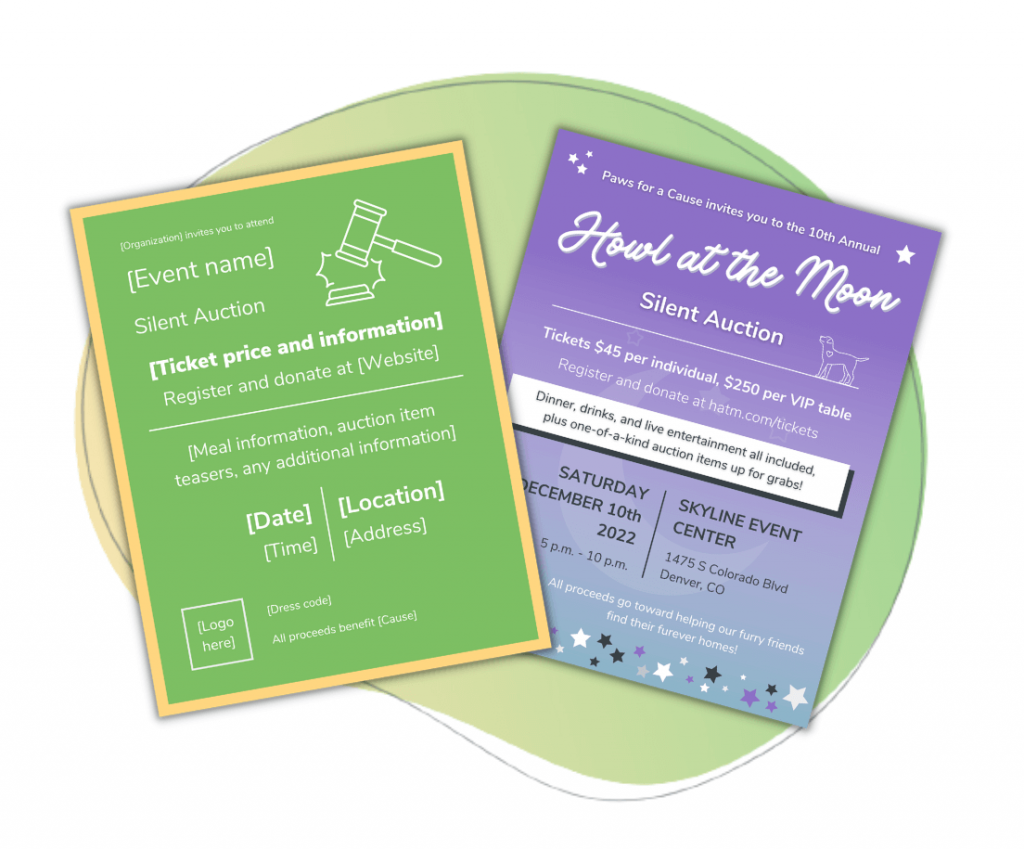 Need help announcing your auction?

Now that you've finished planning your auction, it's time to start spreading the word about your event and get your bidders all signed up! Creating an auction announcement that's eye-catching and informative for all your supporters is a great way to boost your registrations and get people excited for your auction.
With our auction announcement template, you can design and customize your own auction announcement that will have your supporters flocking to your website to register for your event in no time!