Dr. Adrian Sargeant equates how nonprofits treat their donors to how companies provide service to their customers. Is your organization providing a top-notch giving experience and excellent customer service? One way to find out is by conducting a donor satisfaction survey. You can download some sample questions below!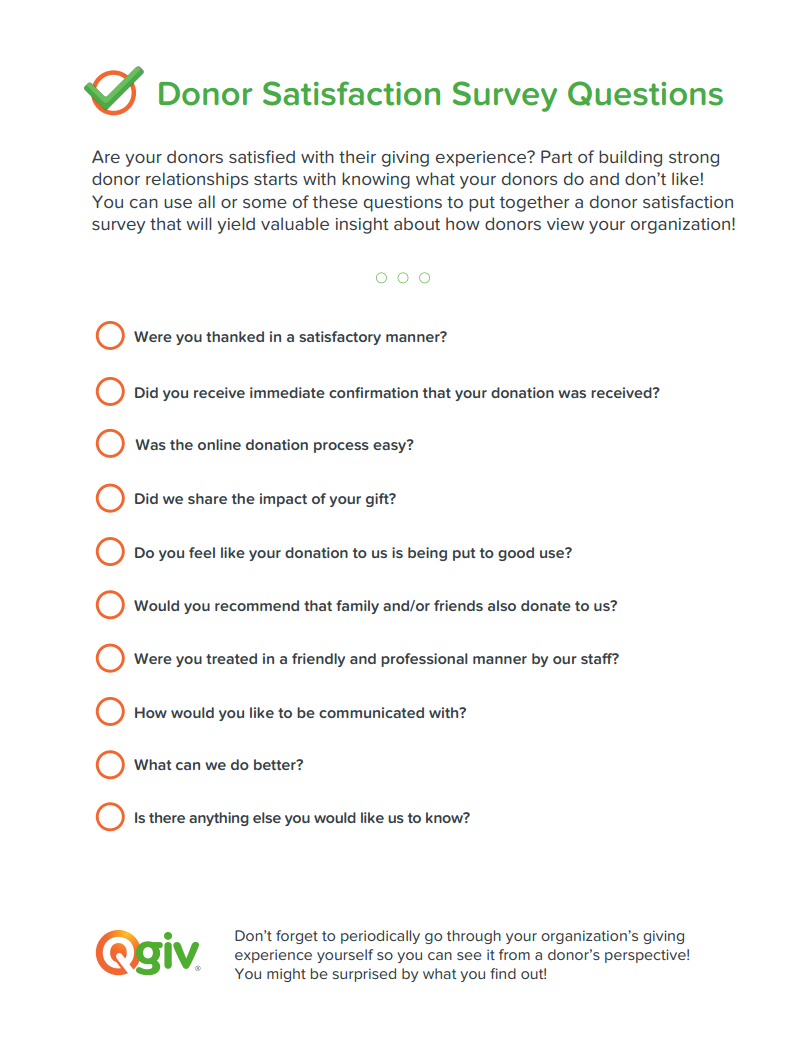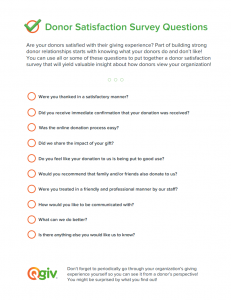 You should definitely take a look at this excellent example of a donor satisfaction survey created by one of Qgiv's clients, Lakeland Volunteers in Medicine. The organization—a volunteer-run medical clinic providing free, quality medical care to the working uninsured of Polk County, FL—does a great job of finding out their donors' preferences and communicating with them accordingly throughout the year.
They used SurveyMonkey to create their survey. You can get set up with a free account that offers 10-question surveys and up to 100 responses. If you'd like more features, paid accounts are available.