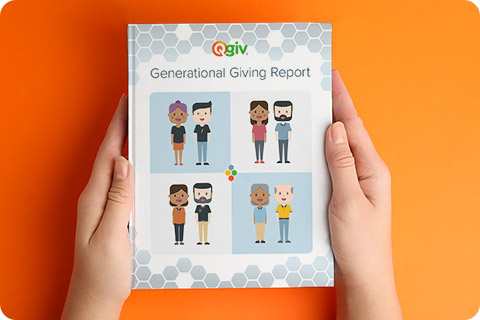 Ever wondered how you can build communications that appeal to all of your constituents, from Baby Boomers to Gen Z? In our latest study, we asked over 1,300 donors of all ages to tell us how they preferred to give, be communicated with, what motivates them to give, and what keeps them from giving. When you download the Generational Giving Report, you'll get:
More fascinating stats than you can shake a stick at
Insight on how donor segments prefer to communicate, donate, and keep in touch
Different elements to include in your campaigns to reach the highest number of donors in a way they love
Tips on how to account for donor preferences in your follow-up and retention efforts
Handy summary cheat-sheets and engagement checklists for each generation
A special section on how to reach and engage each generation on Giving Tuesday
Download the report and start bridging those generational gaps!