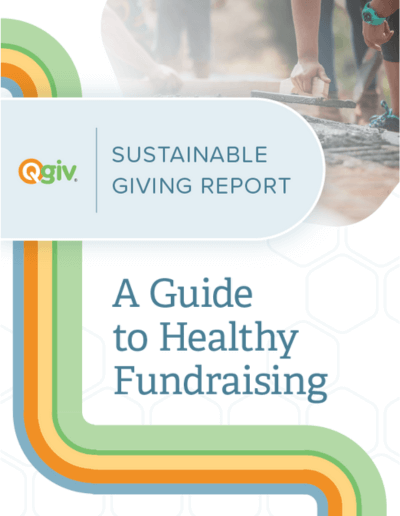 Build Sustainable Fundraising Revenue
With rising costs, the Great Resignation shaking up nonprofit teams, and individual donor numbers declining, fundraisers face increased pressure to raise more money with even fewer resources. This pressure can impact your job satisfaction and lead to high turnover rates within your organization—negatively impacting your fundraising goals!
So, what can be done to address the increased pressures fundraising professionals are facing?
Qgiv's Sustainable Giving Report sought to answer that question and more! We surveyed over 290 nonprofits and 2,000 donors to learn how fundraising professionals like you can realistically raise more for your organization and avoid burnout. Read the study to learn:
What compels nonprofit employees to stay with an organization or leave
How donors prioritize their charitable giving during times of inflation
How to scale your fundraising events to avoid staff burnout
How to future-proof your fundraising initiatives by building a culture of sustainable philanthropy within your organization
Download the Sustainable Giving Report to learn how you can implement and advocate for sustainable fundraising practices at your organization!