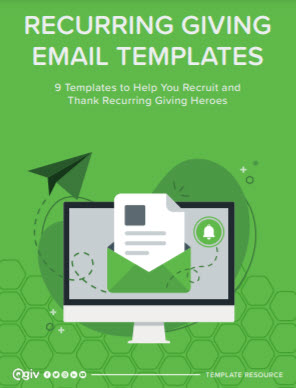 Recurring gifts are great for your nonprofit because they help provide a stream of reliable income and stability for your organization. In fact, recurring donors give 5x more in their lifetime than one-time donors and have an average retention rate of 90%. When you download our recurring gift email templates you'll get nine templates that make it easier to:
Ask for recurring gifts from new donors, event attendees, and volunteers
Ask lapsed donors to give again with a recurring contribution
Ask recurring donors to upgrade their recurring donation
And more!
Download these recurring giving email templates for free today!