Planning a safe event—particularly if it's your first time—can feel dizzying. And mapping out every detail while taking COVID into consideration might feel a bit like a game of psychological chess between you and the world. The good news? You're a fundraising professional, and if anyone can pull it off, it's you!
So how do you stay one step ahead? Welcome to the wonderful world of risk mitigation! You may be thinking, "Okay, that's cool, I guess. I don't even know if I like chess, but tell me more about risk mitigation." Happy to!
Risk mitigation in this context essentially means being prepared for, and understanding, possible risks you could face at an event. This not only matters when looking for fundraising ideas during COVID, but also in general since there's always going to be a level of risk associated with any in-person event.
Since most nonprofits rely on events as part of their income strategy each year, it's critical to take the time to set yourself up for success and do your best to prepare for incidents that could negatively impact your mission. In this article, we'll cover things to consider when evaluating the safety of your event, share some resources, and provide best practices on how to develop your plan.
Not sold yet? Here's why you should be!
When you're hosting an event, you need to take into consideration the safety of guests, volunteers, staff, and vendors. At Qgiv, we guide our work by keeping our core values top of mind, and one of those values is empathy. It's important to think about things from the perspective of others, and if you were attending an event, you'd want to know that measures were put in place to keep everyone safe.
There will always be things that happen outside of your control, and it's important to be mentally prepared to make swift, smart decisions on event day. Why not give yourself as much of an advantage as you can? Future you will be happy you did.
We know the ultimate goal of any nonprofit fundraiser is to raise as much money for the mission as possible. Having an avoidable, worst-case scenario occur at your event is a surefire way to damage your brand, lose trust from the community you serve, and jeopardize your mission for years to come.
We all learned a lot of lessons from 2020 during our Navigating the Unknown report and we're here to tell you that you absolutely need a crisis communication plan! We discovered that approximately 65% of nonprofits surveyed didn't have one.
Many folks found themselves scrambling to figure out the best way to communicate with their constituents while facing many challenges at the same time. Sound familiar? Make sure you take the time, before a crisis happens, to prepare your communication plan.
Adventure time: Start by visualizing your event
During my time working as a nonprofit fundraiser, one of my favorite ways to tackle event planning was to visualize core elements of the event and map out how to achieve the experience I wanted guests to have. It's helpful to be present at the venue and to go through a visualization exercise with key staff or volunteers.
Let's pretend you've got your venue selected. Ready to visualize? Here we go!
Imagine an excited guest who can't wait to attend. However, they're not familiar with the area and have a terrible sense of direction. Will excitement quickly turn to frustration as they drive in circles, or are there directional signs to help them know where to turn from the main road?
Are there signs to indicate where they should park or how to get to the valet area? Once they exit their vehicle, what's the ground like? Should they have not worn stilettos because parking is in an uneven gravel lot? Would their friend's wheelchair be able to handle the terrain? Or, were they at least warned about the parking situation prior to the event?
You see where I'm going with this!
From parking and check-in, all the way through the main event and checkout, it's important to take time to think through what your safe event should look like! Not only will this ensure a fun event experience, but it'll help you know what you need to communicate before and during the event to attendees.
What will guests see, smell, hear, etc.? This exercise is a great way to develop your checklist. Not having an in-person event? You can still do this for fully virtual experiences or virtual elements of your in-person event to ensure all attendees have a smooth digital experience.
There are several in-person event considerations you should think about regardless of the style of event you're hosting. Later on, I'll discuss additional considerations for COVID, but let's start with the basics.
I saw the sign (and it was very clear about where I should go)
As I referenced above, signage is extremely important. Ensure your main areas are designated with large, clear font. Save the fancy, "scripty" font for other printed materials or social media.
Make sure guests are able to easily navigate to key locations, such as restrooms or a first-aid area. For some cost savings, try to make your logistical signs generic enough to be re-used for years to come.
Work with your printing company and your party rental company to ensure signs or banners can be displayed appropriately, whether that means staking them into the ground in a way that attendees won't trip over them, or having grommets added to your signs to be zip tied to tents, for example. Keep in mind that some venues may not allow you to stake anything into the ground or even tie things to existing structures.
Speaking of first aid, ensure you have a couple kits on hand and that key staff or volunteers know where to find them. Walkie talkies and golf carts go a long way for quick communication depending on the venue or length of the walk route. If you're serving food, even if it's something grab and go at a 5k, make sure the ingredients are listed in case anyone has allergies.
For galas or other events that will feature meals for attendees, work with your guests ahead of time to uncover any concerns, such as severe allergies or special diet requirements. Work with your catering company to think about common requests such as vegan options, gluten-free meals, or diabetic-safe desserts. Consider your audience and the main demographics that will be attending. If someone happens to have an allergic reaction, make sure there's a plan in place.
We all want a little security in life, right? Hire some for your event!
Depending on the size and style of your event, you'll want to consider extra-duty officers or EMTs to be present. Consider where you're hosting the event, it may be required by the venue or the city to have safety personnel present. Be sure you understand expectations while going through the contract process. Some events, such as walks or runs, may require a meeting with city officials and department heads, so be sure to reach out with enough lead time to get the meetings you need scheduled. Come prepared with visual aids, such as walk route ideas, if needed!
If you plan on having cash exchanged at your event, it's never a bad idea to have an officer on hand to monitor and ensure the safety of those responsible for accepting cash donations. For auctions, you may want an officer posted close to any big ticket items you plan to have onsite.
Cheers, but only if you're 21+
Alcohol can be a great addition to the right event, but keep in mind that introducing alcohol means–you guessed it–more risk! If you plan on serving alcohol, work to understand federal, state, and local guidelines and be prepared to have signage that indicates your compliance with the laws (for example, "Must be 21 years or older to consume or purchase alcohol. ID required").
Whoever is serving the alcohol should have the proper licensing and insurance. This is especially important for "blank-slate" style venues that require you to bring in your own bartender. Consider your attendee goal and make sure you have enough bartenders to keep the lines moving.
A good bartender will not over-serve, regardless of an open bar or limited drink ticket situation. Consider a brief, pre-event meeting to discuss your expectations with the catering staff and make sure they know how and when to contact you (and security) should the need arise.
Other considerations include keeping the alcohol selection to beer and wine or imposing a drink ticket limit. It's up to you and your stakeholders to determine if any additional measures are needed, be sure to think about your constituents, your mission, and your community and what the return on investment will be if you decide to serve alcohol.
Pro-tip: Plan on having an open bar? Make sure your guests know ahead of time if they need to bring cash to tip or consider partnering with a local bank to have a mobile ATM onsite (sponsorship opportunity alert!).
Vendors
When planning your event, you'll most likely be working with vendors for tents, sponsor signage, logistical signage, food, and more. I suggest creating an event day binder that includes a reference sheet that lists who is brining what, when they're bringing it, and how to get in touch with someone should the need arise.
It's always a good idea to have pre-event meetings with vendors to go through expectations and complete a formal contract. It's best to establish your expectations on the front-end to ensure a smooth event. This is especially important for key pieces that you're renting when it concerns safety, such as cones or barricades for walks/runs.
Additionally, even if a vendor is providing something as a part of their in-kind sponsorship (or just for free because they're awesome), you'll still want to have a contract for liability reasons while they're onsite at your event. Your in-kind contracts will most likely not need to be as robust. A tweaked version of your standard event waiver with additions for delivery time or quantity of items should suffice.
Other things to think about include cancellation policies, last minute venue or date changes, and what their deposit policy is like. If you have to cancel your event for any reason, can they credit your deposit to a new date if a refund isn't possible?
Don't forget the weather report
If your event is outdoors, you'll need to have a plan for severe weather of any kind. If the event is rain or shine, be sure to market that to potential guests. If a severe storm pops up, is there somewhere attendees can take cover for a moment, especially for walks or runs? You could consider back-up dates as an option, but that's going to require some juggling with vendors, volunteers, and your venue.
COVID considerations for in-person events
Unfortunately, we still have to think about COVID when it comes to all fundraising activities. When considering an in-person event, you need to understand what federal, state, and local guidelines are dictating. Are you in a high transmission area? It's important to keep a pulse on what's happening in your community and have a plan to move to a completely virtual format if needed.
You could consider a back-up date but keep in mind no one knows exactly when we'll be out of the woods. Overall, flexibility is key in addition to managing expectations with sponsors, guests, and event committee members
In or out?
You'll want to consider an outdoor venue or something that's extremely well ventilated in addition to possibly shortening the length of the event. Limiting attendance to allow folks to social distance in smaller venues is another tactic to consider. You may need to plan on recruiting more sponsors, for example, to make up for lost ticket sales depending on the style of the event you're hosting. Whatever you decide regarding attendee goal, try to have your plan mapped out before opening registration or ticket sales.
If you decide to move forward, consider keeping some components virtually accessible in order to engage individuals who are uncomfortable attending or who, quite frankly, shouldn't attend due to underlying health issues or other unique circumstances. You can explore the concept of hybrid events in more depth in our Hybrid Event Planner!
Additionally, consider adding special verbiage to event waivers, requiring a brief health survey before admittance to the venue, or encouraging immunocompromised and unvaccinated guests to consider participating virtually. If you're requiring proof of vaccination at your event, you'll need to consider how you're going to collect or verify this information. Also, think through how you'll handle negative reactions or feedback from folks who may not be happy about the requirements.
You'll want to ensure there are no high-touch materials at your event, such as kiosks, or shared devices of any kind. If it's unavoidable, especially for doorknobs, make sure you have a sanitation protocol in place. Have signs to encourage social distancing and best hygiene practices, ample hand sanitizer in all high-traffic areas, and extra masks available at check-in, for example. Consider digital programs and utilizing QR codes. If you have to use pens, enforce a one pen per guest policy to avoid shared materials.
As a nonprofit fundraiser, you probably rely on volunteers for many day-of event needs. However, consider if you'll need paid staff vs. volunteers for certain tasks that are critical to executing a safe event. For example, you may want to hire janitorial staff to sanitize restrooms or other high-traffic areas. Some things are best left to the pros!
Rush hour and how to avoid event traffic jams
When considering the layout of your event, pay special attention to any areas where folks will congregate. Think about check-in, checkout, food or bar lines, auction area, etc. If you're hosting a walk or run, consider a rolling start. As far as check-in or checkout goes, especially for golf or gala events, think through what pieces of the check-in process can be done online prior to the event or after the event.
For auctions, you may consider having the items only viewable online or through the givi app so there's no need to cram everyone into a designated area for viewing. The silver lining? This is one less area to monitor for social distancing and you'll save some money on tent rental if you're hosting your event outdoors and have a large silent auction!
As far as checkout goes, have the items organized in a way so you, your staff, and volunteers can access them quickly directly behind the checkout area. Have "runners" to help you with this.
I'm here for the (carefully served and/or individually-wrapped) food
We already talked a little bit about allergy and diet considerations earlier, but you'll want to take your planning a step further for in-person events while COVID is a concern. If you're serving a meal and will serve it directly to seated guests, great! Ensure guests know the ingredients of what's being served and work with catering staff to make sure the right guests get the right plates, especially when severe allergies are a concern.
If you plan to serve the meal buffet style, paid catering staff with appropriate training should be the only ones allowed to serve food. Consider multiple food stations to minimize lines if you plan on having a buffet-style meal and think through what social distancing will look like and who will enforce it. For example, call up certain table numbers or groups at a time for gala/golf and require masks while moving through the food line.
For events where you'll be handing out pre-packaged snacks as opposed to providing a full meal, like at a 5k, for example, be sure to have a designated volunteer or staff team (with very sanitized hands!) be the ones to pass out the snacks or at least have items arranged in a way that won't require multiple hands to dig around in the same bin or basket. I can't emphasize enough how important it is to ensure all snacks are individually- wrapped.
Tell them everything, especially if you have to make changes
Communication before and during the event is so important. If you plan on having additional COVID measures in place, such as masks or spacing guests in every other seat for gala-style events, make sure your key stakeholders, like presenting sponsors or corporate partners, receive a personal message or call from you prior to sending out any mass communications.
Know that whatever plan you develop, you're not going to make everyone happy. Especially if the plan has to change. Do your best to articulate the "why" and "how" to any concerned individuals. Deliver the news in a calm, composed, and positive manner. Your attitude can help influence others, especially committee volunteers. Utilize social media, a FAQ section on your event site, or "know before you go" emails so folks know what to expect and you can effectively manage expectations.
Communication about what guests should expect prior to the event is important, but don't forget to utilize stage announcements. If you have a scrolling pre-event slideshow with sponsor logos or other images, mix in some reminders about masking or distancing. Don't forget to prepare some stage announcements for your emcee or DJ!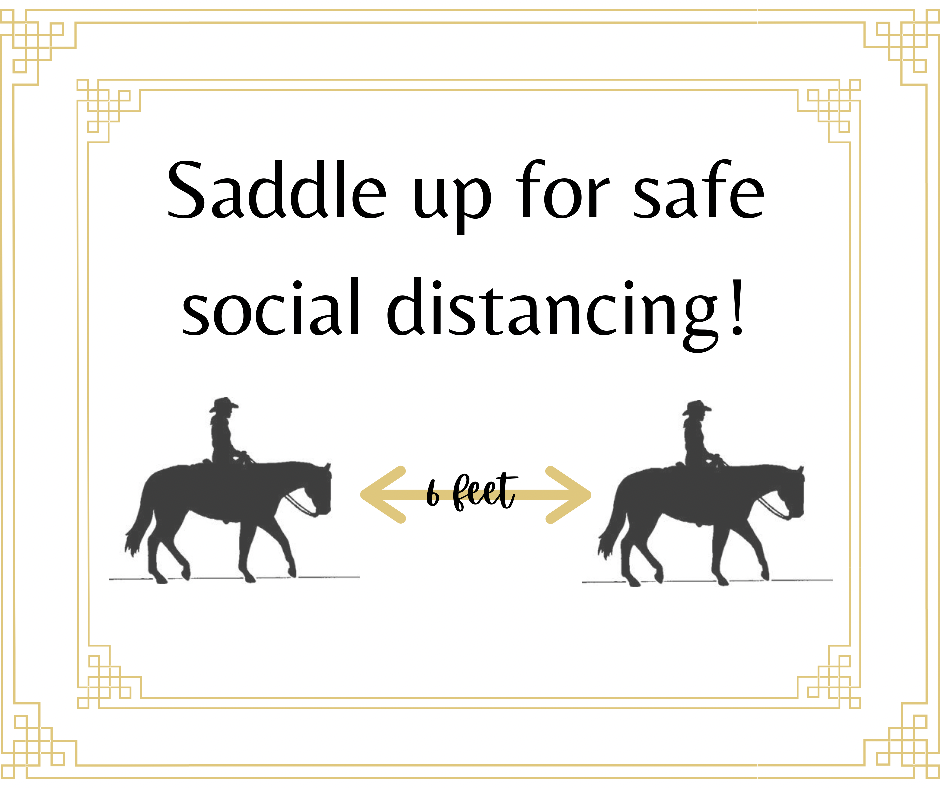 Folks that aren't willing to comply with the new format or safety measures may self-select to not attend… and that's okay! Or, perhaps, they decide to attend and make a choice to be non-compliant. No matter what rules you put in place, know that they'll be broken by someone at some point. The only thing you can control is determining what your course of action will be for a variety of scenarios.
Be proactive
Even though every fundraiser's worst nightmare is having to cancel an event or drastically change course, such as shifting to go fully virtual, it doesn't mean you can't do a little damage control before the damage happens. Think about what cancelling or postponing the event will look like for sponsors and anyone that purchases a ticket. Will they be refunded? Can you add some language around what to expect if the event is canceled, postponed, or shifted to fully virtual during the registration process or within the commitment form sponsors sign?
For sponsors, consider a menu of what their amenities will look like for an in-person event versus a virtual event. Some sponsors may not mind too much and are happy to cut a check for your mission regardless. No one expects you to predict the future, but do your best to have a plan and communicate proactively.
It's all up to you
Ultimately, it's up to you and your organization to create a timeline of when certain decisions regarding the event should be made, such as moving fully virtual or postponing. Consider selecting a "go, no-go date" that will give you enough time to change course on your event format if needed.
Some of the ideas discussed will add additional costs, so think through what else you could get donated or where there might be cost-saving opportunities in other areas that don't impact the safety of your event.
While you're thinking about cost, think about what the non-financial costs could be to your organization if you don't implement certain safety measures. As mentioned before, you should always consider what may damage your reputation in the community and have empathy for those that have been hardest hit by the pandemic.
At the end of the day, the safety of your guests, volunteers, vendors, and staff should always be your guiding light.
Create your event safety checklist
Congrats, that was a lot of information and you're still here! Let's recap a few important points of what to do during key stages of your event. Be sure to take this into consideration when building out your event checklist on this handy, customizable template.
Pre-event
Assemble key stakeholders.
Create a crisis communication plan if you don't have one. (Go to page 33 of our Navigating the Unknown report.)
Complete a walk-through of your venue and visualize the experience you want guests to have.
Evaluate risks unique to your event and geographic location, whether that means COVID, weather concerns, or all of the above.
Consider your event format options- virtual, hybrid, or in-person.
Think about what the cost to your organization's reputation would be if you didn't implement certain safety protocols and make sure you're spending dollars where it counts!
Establish your decision-making timeline, decide what plan b looks like, and determine your "go, no-go" date of when to make final event format decisions.
Communicate in a variety of ways to a variety of folks! Remember to get with your most important external stakeholders first before sending out any mass communication about changes you'll be implementing. Be confident in your decision and deliver the news in a way that is calm and positive. If you sound stressed, others will follow suit.
Complete important meetings with vendors, volunteers, and additional support staff to review critical information and expectations.
Have an event-day binder with important information you'll need to reference quickly, such as contact information for vendors or key volunteers.
During the event
If you have additional COVD precautions in place, make sure you're doing your best to monitor and enforce between yourself and trusted volunteers, security, or staff.
Be prepared to think on your feet and utilize your DJ's or emcees to share additional announcements, in addition to any previously prepared scripts, for observed concerns during event day.
Make sure your posted logistical signage hasn't been moved or knocked over.
Check-in with any security staff.
Ensure ingredient lists are posted so folks with special diets or allergies know what to avoid.
Post-event
Have meetings with key volunteers and staff to obtain feedback about what went right, what you'd change for next time, and address anything else that may have popped-up that caught you off-guard.
Give participants a platform to share their thoughts with you and don't forget to thank everyone for attending and being understanding of any new safety measures or format changes that were implemented.
Closing thoughts
It's important to note that you and your organization are the only ones that can decide what's going to make for a safe event.  Every event has its own intricacies to consider, and this article gives you a good place to start! If you're hosting a peer-to-peer event, check out our blog that dives into additional risk management tips for this style of fundraiser.
If you start to feel intimidated by the process, remember to take a step back and a deep breath! Flexibility is key, so try to manage your own expectations during this process and take it one step at a time. The silver lining here is that you'll probably uncover a more efficient way of doing something or additional cost-savings ideas you didn't think about before.
Don't forget to utilize our Hybrid Event Planner as an additional resource to help. Now, go forth and fundraise! Remember: you work for a nonprofit, so you can do just about anything!
If you want to learn more about Qgiv and the products we offer, we'd love to hear from you!