You asked, we answered. Web-based bidding is here! Your auction guests can participate according to their preferences: via browser or app.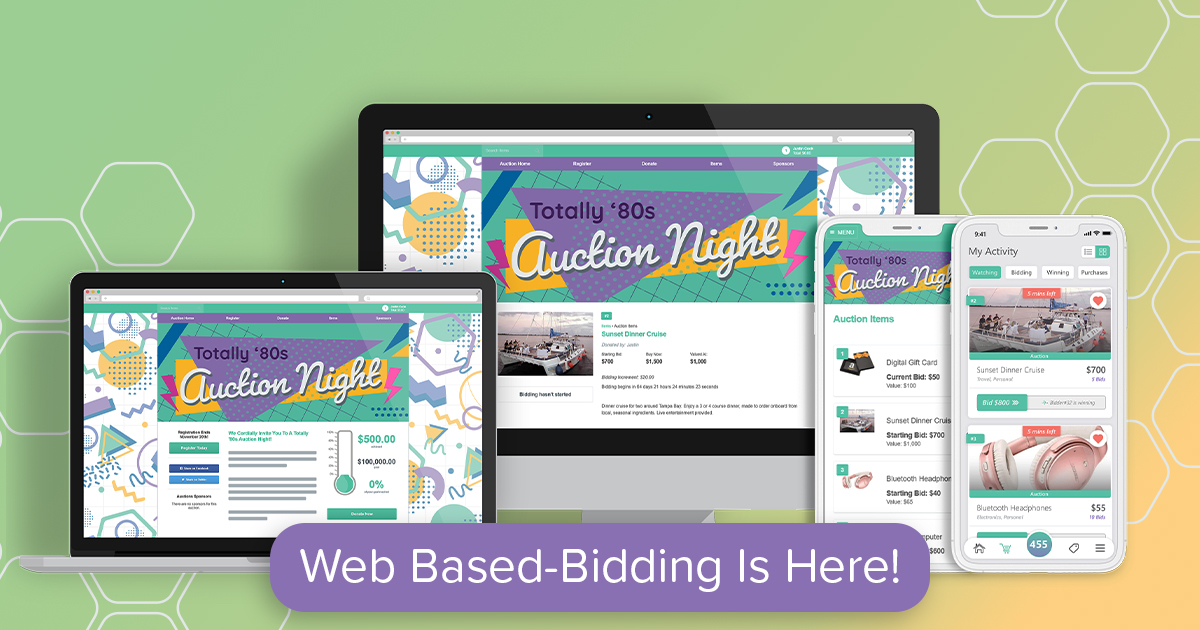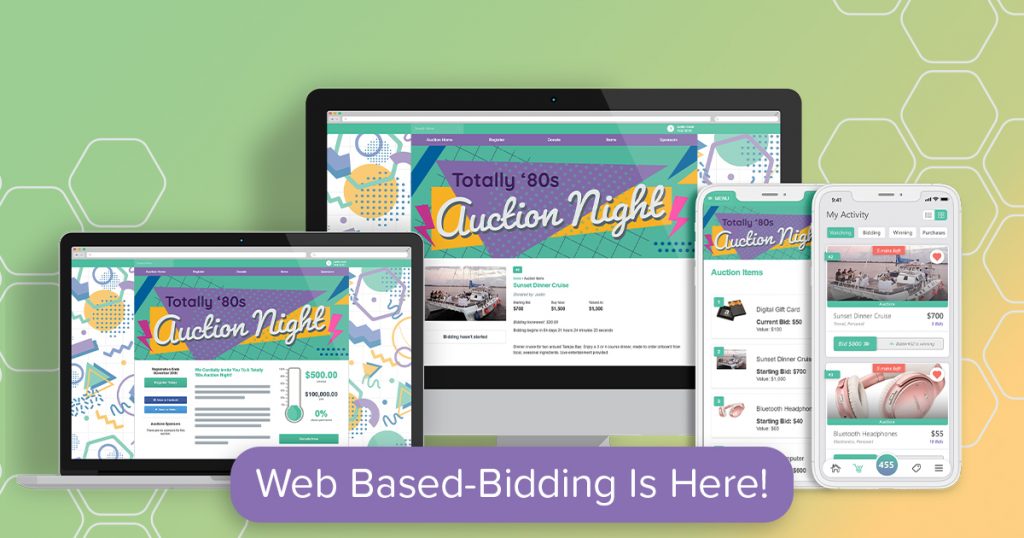 With web-based bidding you can deliver an engaging auction experience to guests of all types. This new tool creates a seamless transition from event registration to bidding, and offers auction guests a way to place bids based on their technology preference. So whether they're on a mobile or desktop device, your guests can participate in your auction however they prefer.
With Qgiv's online auction tools, auction guests will be able to:
Purchase auction items.
Place bids
Receive notifications when they've been outbid.
View real-time bidding results in the bidder dashboard.
Register and begin bidding right away through the seamless web registration process.
"Nonprofits are continuously looking for new ways to engage their supporters through hybrid and virtual events. Now, with web-based bidding, nonprofit organizations can offer another interactive, digital bidding experience for their supporters," said Todd Baylis, CEO and Co-Founder of Qgiv, Inc.
"During a time when digital expectations increase every day, this new feature empowers nonprofits with the tools they need to deliver on those expectations. And providing bidding options for all types of technology users means additional revenue from auction events."
To read the full press release or request a personalized demo of online auctions, click the links below.