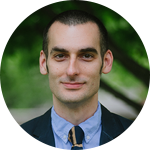 Steven Shattuck is Chief Engagement Officer at Bloomerang. A prolific writer and speaker, he curates Bloomerang's sector-leading educational content and hosts their weekly webinar series. Steven has contributed content to the National Council of Nonprofits, AFP, NTEN and Nonprofit Hub, and is a frequent conference speaker. He's also a co-author of Fundraising Principles and Practice: Second Edition.
The Fundraising Effectiveness Project recently released their 2020 Fourth Quarter Report, which examined giving trends for the entire 2020 calendar year.
FEP, formed nearly two decades ago as a collaboration between donor management software providers and data analysts, releases quarterly findings on giving trends in the form of downloadable reports and in a free online dashboard.
Compared to past years, the 2020 report was as unique as the year itself. In a year defined by uncertainty, the 2020 FEP report offers more encouragement than doubt in the strength of the sector.
The Bad News
In terms of donor retention, FEP measures three specific donor retention rates: the overall average donor retention rate (donors of all types regardless of recency/frequency), the average retention rate of first-time donors (those who have only given one gift), and "repeat" donors (donors who gave last year and in prior years).
All three metrics dropped slightly from 2019 to 2020.
The overall 2020 donor retention rate was 43.6%, a 4.1% drop from the 2019 rate of 45.4%, likely brought down due to the 2020 first-time donor retention rate dropping 9.2% to an average of 19.2%. To put that in perspective, less than one in five donors who gave for the first time in 2019 to a charity gave to the same charity last year. Moving donors from their first gift to their second continues to be a chronic issue for the sector.
The Good News
Despite falling donor retention rates, FEP found that giving in the U.S. in 2020 increased from 2019 by 10.6%, with the overall number of donors growing by 7.3%.
Significant increases were seen at all levels of giving, with small dollar donors (less than $250) leading the way, growing by 15.3% compared to 2019. Larger gifts ($1,000 or more) increased by 10.4%, while mid-level gifts ($250 to $999) improved by 8.0%.
The 7.3% increase in the number of donors overall was led by an 18.5% increase in new donors and a 13.7% increase in recaptured donors. In other words, charities were able to attract more new donors in 2020 than they were in 2019, as well as recapture donors who gave in 2018 (or prior) but not in 2019.
The Opportunity
If the annual FEP report represents the status quo, fundraisers would be wise to use it to guide their efforts. 2020 is no exception.
Though retention rates fell, they are still in the same general percentile neighborhood that they have been since 2006 (the first year of the FEP study). Like the 2% of GDP that charitable giving represents, average donor retention rates in the mid-40th percentile are likely to be the norm. This means that organizations who allocate resources to a dedicated retention strategy are likely to stand out amongst all of the organizations with whom they compete for donor support.
The exception is first-time donors, not because they don't represent an opportunity, but because the opportunity is even greater than other donor types.
With rates below 20% for the first time ever, it's likely to assume that the rise of transactional methods of giving (SMS, peer-to-peer, social media, etc.) are at least partly to blame, given that it can be difficult to steward these donors due to a lack of contact info and context (reason for giving) around their donations. However, organizations who focus their stewardship efforts on brand new donors are likely to generate more ROI than other donor types. Welcome kits, phone calls, and surveys can be extremely powerful in bridging the gap between the first gift and the second (resulting in a nearly 40% increase in retention).
Finally, the 2020 FEP report puts to rest any doubt that donors, even in tough economies, don't respond to times of crisis. The fact that small-dollar donors led the way in giving increases not only underscores the importance of this cohort, but its reliability.
Furthermore, organizations that put themselves on the sidelines during times of crisis, due to their own assumptions about donor capacity or feelings of inadequacy around their cause type (i.e. "we're just a library foundation; food banks are much more important right now") do so at their own peril. Data from Bloomerang, collected in the first weeks of the pandemic, suggests that organizations who are persistent and contextual in their asks outperform those who ask less, or who ask without addressing the unique needs that the crisis is creating for them.
All in all, the 2020 FEP report should encourage fundraisers in their ability to meet 2021 funding goals, as well as validate those who have convinced their boards and bosses that a retention-focused strategy is worth the investment. Be sure to download Retaining Your P2Peeps – Qgiv Success Center to see much more insights, and to compare the results to your own organization's metrics.
---