Everyone loves taxes, right? The itemizing process, tracking down receipts, the inevitable struggle to remember your stupid PIN if you're filing online. It's the most wonderful time of the year!
I'm joking, of course. Your donors love (ha) filing taxes as much as you do. And, just like you, many of your donors probably itemize their deductions, including their charitable donations. That can cause some extra work for you and your team! Unless your donors keep meticulous records, they may contact you asking for copies of a receipt (or multiple receipts!) for their records.
That's where donor summaries come in.
What's a Donor Summary?
Sometimes referred to as donor statements, donor summaries include a donor's giving record—including the date, amount, and other gift details—for a specified period of time. They let you proactively send donors a record of their donations, which is a great way to lessen (or erase altogether!) the influx of emails asking for one-off copies of receipts.
You can choose to send summaries for different lengths of time. Ideal time frames will vary from organization to organization based on campaign length, tax deadlines, and local laws.
How Do I Create a Donor Summary?
If you're using a CRM or donor management system, you may have the ability to generate donor summaries and send them to your donors in batches. Based on the program you're using, the variables you can use to define recipients will change.
Using Qgiv? You can create and send batches of donor summaries from your dashboard. Here's how:
First, go to your organization's dashboard. Hover over the "Reporting" button and select "Donor Summary."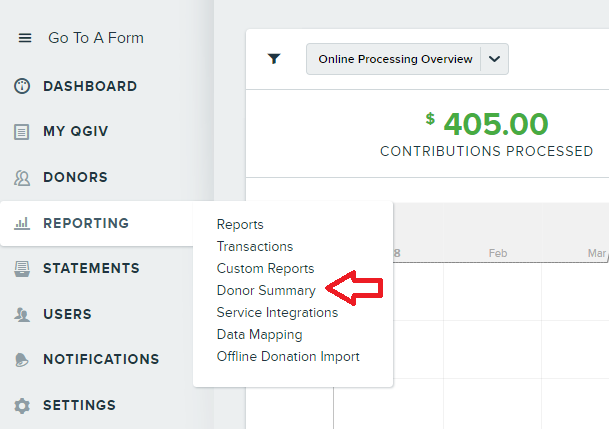 Decide who you'd like to send a summary to. You can choose one donor or multiple donors, and you can decide the span of time you'll cover in your summary.

Once you've built a list using the filters in your control panel, you can preview the summaries to double-check everything by clicking the .PDF icon next to their name.

This is an example of what you'll see: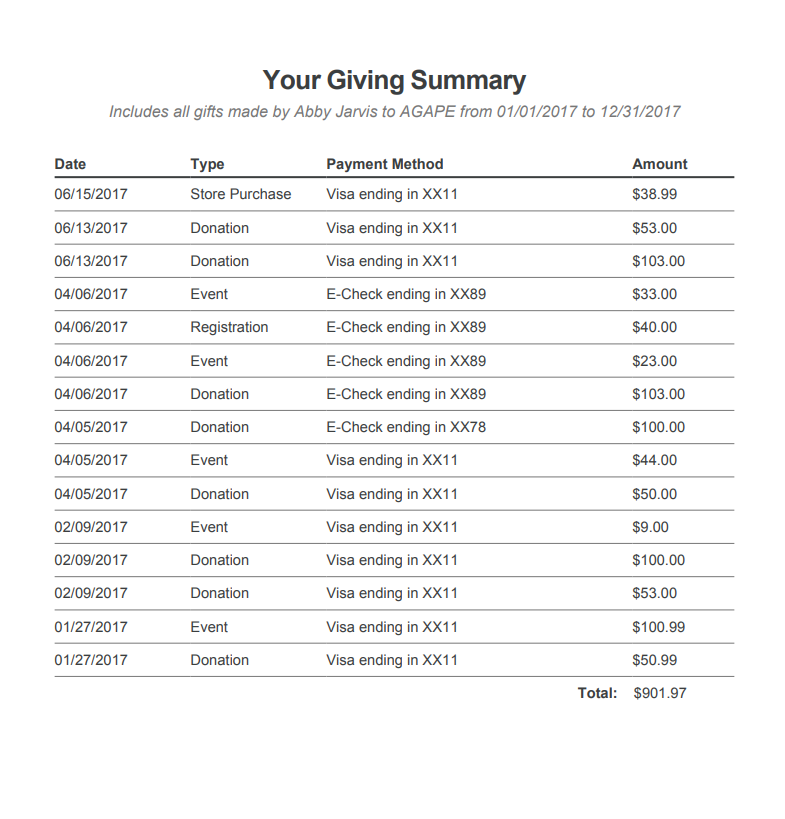 When you're ready to send, click "Send Summary to Donors."

At this step, you'll enter basic email information (like the name and email address you want your donors to see) and a message. Hint: you'll want to create your own donor-centric thank-you message that suits your brand!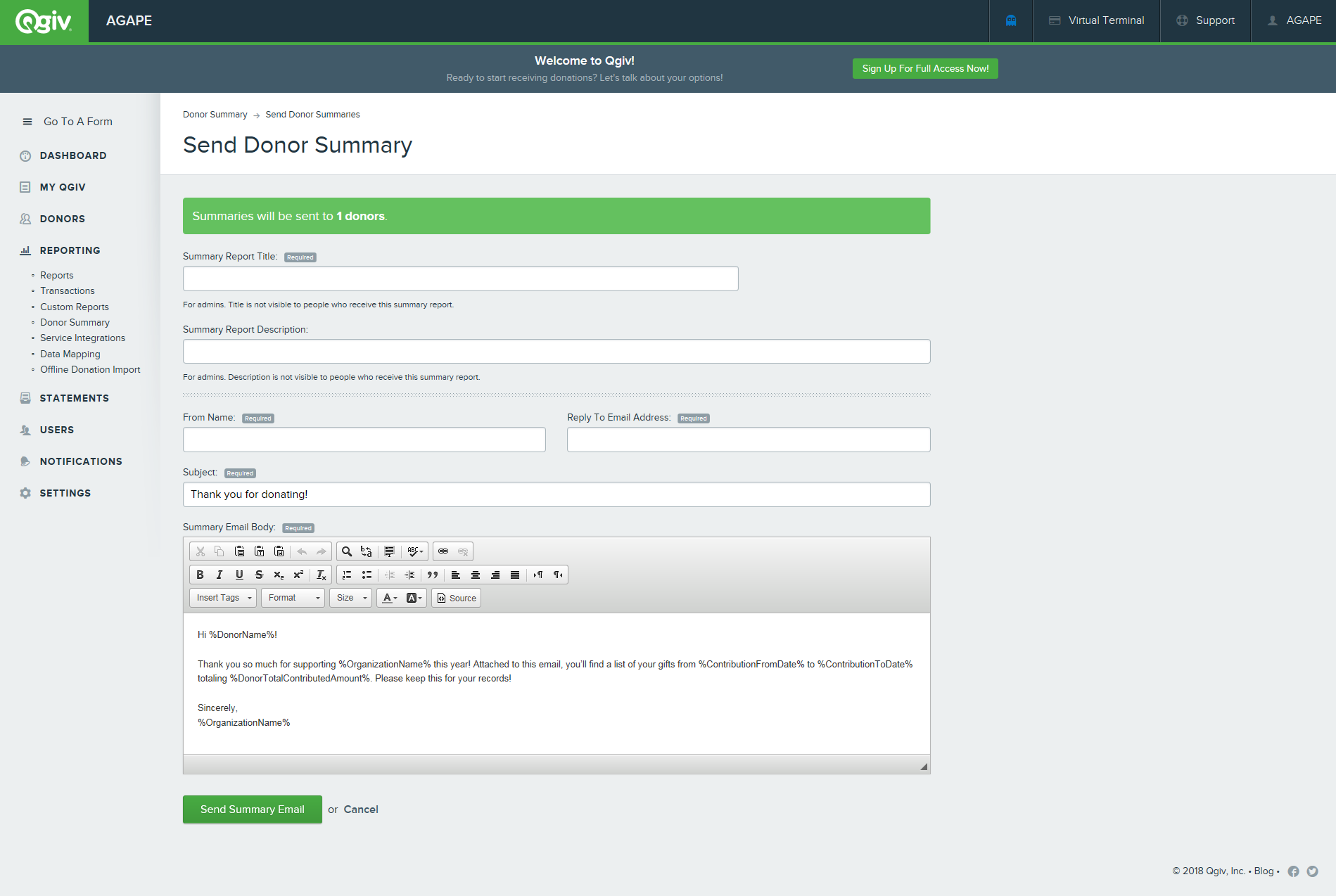 After you've finalized your message, click "Send to Donors" and poof! Your donors are all caught up.
Conclusion
Creating and sending batches of donor summaries is a simple way to achieve a couple of goals:
You can proactively send donors their giving histories instead of fielding multiple individual requests
Proactively sending donor summaries shows your supporters that you're anticipating their needs
They offer another opportunity to build rapport with your donors if you send a great message along with the statements
Add "send donor summaries" to your to-do list—your donors will appreciate it!
Are You a Qgiv Client?
If you're a Qgiv client and have questions about building and sending donor summaries, we're here to help! You can find step-by-step instructions on how to create and send donor summaries in this Helpdesk article. You can also send an email to support@qgiv.com or call us at 888-855-9595.