Understanding the Benefits of Online Giving
Your members need an easy and convenient way to give offerings and tithes to your church. Online giving provides the necessary tools for members to give anywhere, anytime, and on any device.
Qgiv offers a complete giving solution with several tools so members can choose the giving option that best suits their lifestyle. Take a look at these powerful tools that will increase member gifts and grow your mission!
The Givi Mobile Giving App
Givi is a powerful giving app that provides your members a fast and easy way to make gifts on their mobile devices.
Quick, Convenient Giving
Supporters enter their information to be set up with an account—future gifts only take one click!
Recurring Gifts
Givi offers members the option to set up recurring gifts in the app, allowing them to give automatically!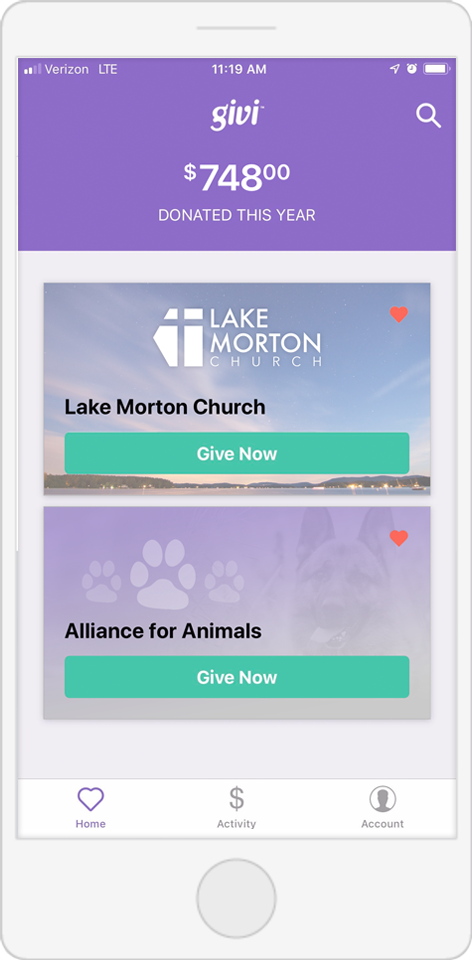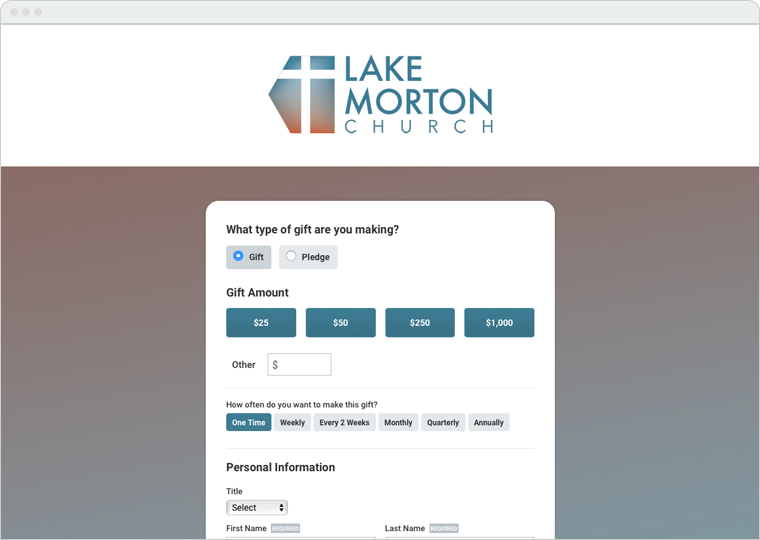 Online Giving Forms
Qgiv's online giving forms are customizable for your church so your members are comfortable giving online, even if this process is new to them.
Designations
Members can use our restrictions feature to give to a specific program, fund, or project.
Donor accounts
Donor accounts are a great way to let members schedule, manage, and review their one-time or recurring gifts and registrations.
Text Giving Service
Text giving is the perfect option for church members who want to give via text message.
Your church will be assigned a number to receive members' texts, and you'll create a keyword specific to your church.
Members then text the keyword to your assigned number, which initiates the giving process.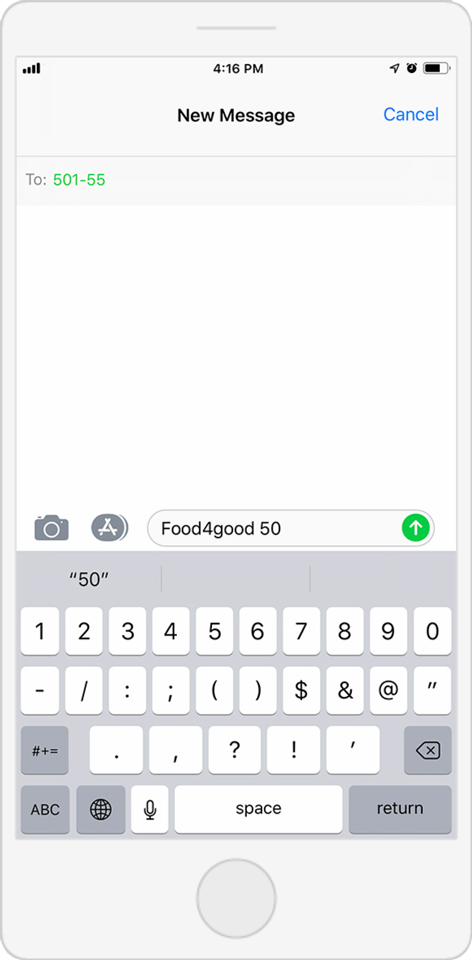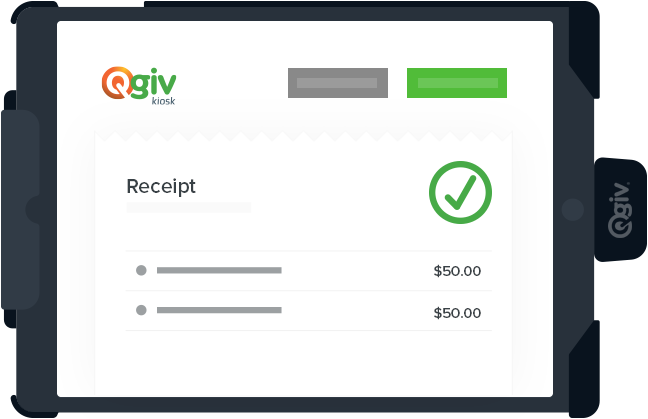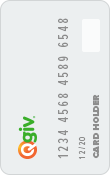 Giving Kiosks
Giving kiosks provide an additional way for members and event attendees to give on-site. The kiosk display is customizable to your organization and accepts credit and debit cards, making giving convenient for everyone.
Hosting an event?
Use the giving kiosks to register your attendees and accept registrations, gifts, or payment for items offered for sale at your event. Your church's staff or volunteers can easily operate the kiosks, which come web-enabled so your team can take them anywhere. They're a great way to introduce members to online giving and show them just how easy it can be!
Accessible Tools
Each tool in your Qgiv account is designed to be user-friendly for both your members and your staff. That includes our service plans!
No Contracts, Flexible Plans
Donor Accounts allow your donors to manage their recurring payments and billing information.
Free Features
With the free GiftAssist feature, your members can choose to further support your church by lessening the impact of processing fees.
Expert Help and Support
Qgiv's expert Customer Experience team is here to help your church serve your community, work toward your goals, and develop stronger relationships with your members. Our team is here to ensure that you have the best possible experience with Qgiv's tools.
Unlimited Support by Phone & Email
Your church's staff and volunteers will have unlimited access to our Customer Experience team by phone and by email, and you'll never have to worry about long hold times or complicated phone systems.
100% PCI Compliance
Your church members deserve the best possible experience, and giving to your organization should always be safe. Qgiv is 100% PCI compliant, meaning that we're dedicated to protecting your members' credit card information so they can always feel confident when giving to your church.
Testimonials
As you consider whether Qgiv is the right option for your church, have a look at some of our past successes with church online giving.
"What an amazing product! With Qgiv we had everything we needed right out of the box. We were able to offer our donors an easy to use interface coupled with the most secure giving environment available. The easy to use web interface can be configured by essentially anyone who has ever used a computer. Our virtual giving has tripled!"
"Qgiv has been outstanding for our church. We created a new website and needed an online giving platform and Qgiv was the right choice. They have super friendly customer service and the most user-friendly online system. Our giving has increased dramatically by allowing our members to utilize the recurring payment option and the text giving service. This current generation doesn't even know what a checkbook is! You must have the texting option available to capture the millennial generation. We were also impressed by the design of our Qgiv-secured page to match our website so people feel safe when giving on our page. Any issues that have come up have been resolved quickly and efficiently and followed up by the Customer Experience team. If you're shopping for an online giving service, look no further than the team at Qgiv."
"Qgiv has been a great resource for us to offer different ways of giving. We especially like the Text Giving aspect, which gives people the option to give to certain funds or to special causes very easily. The ease-of-use is great—it integrates with our website well, and pulling reports is simple! I think the increase in our donations is due to how easy it is to use. Our congregation didn't want to have kiosks to give, but they also don't carry cash or checks like they used to. It helps to have a debit and credit card option—the giving options really appeal to our younger attendees! We also didn't want giving to be the first thing you see as you enter the church; with Qgiv, we don't have to put ATMs or giving stations around the church."
We've got something for everyone.
We know that no two organizations are the same. Find a Qgiv package that meets your unique needs.
Get Started Today