Engage your members. Serve your community.
Your members want to donate using their debit or credit cards instead of using cash or checks. Our intuitive platform makes it easy.
Online gifts and event registrations in seconds
Your members want to support you online; now they can! They'll feel comfortable giving to you and registering for your events on pages that look and feel exactly like your website.
Recurring Payments
Your members can customize frequency, start dates, and end dates for ongoing support.
Pledges
Pledges are easy to customize and ideal for capital campaigns and more.
Learn More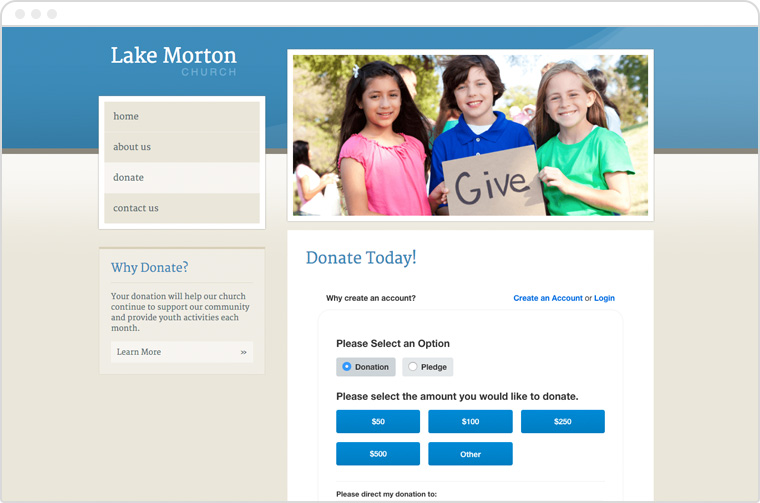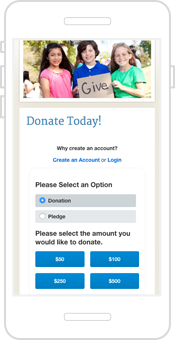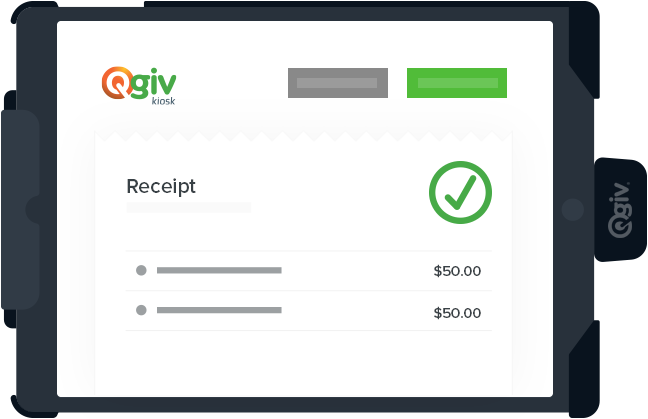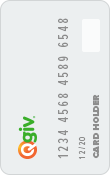 Online giving moves on-site
No cash or checks? No problem. Handheld Kiosks, text-based donations, and virtual terminals sync with your Qgiv account to accept and track donations your members make on-site.
Giving handheld kiosk with built-in internet
Your members rarely carry cash or checks. Handheld Kiosks let them give in-person with their debit or credit cards.
Quick and simple text giving
Choose your own keyword and start collecting donations of any amount via text message.
Donor accounts make giving easy
Give your members the tools to manage their gifts. Donor accounts are a great way to let members schedule, manage, and review their donations, registrations, or recurring gifts.
Recurring gift management
Donor Accounts allow your donors to manage their recurring payments and billing information.
Engage your members any time, any place
Be prepared for the future of online giving with Qgiv's mobile tools – you'll never miss another gift because your supporter was away from their computer.
Responsive design
Your donation forms and events will be beautiful and user-friendly on any computer, tablet, or smartphone.
The Fundraising Essentials
World-Class Customer Service
Intuitive Control Panel
Dedications and Restrictions
Recurring Donation Setup
On-Site Fundraising Options
At-a-Glance Statistics and Forecasts
Powerful Reporting
Mobile Tools
Customizable Notifications
Event Registrations
GiftAssist
Donor Accounts
Customizable Receipts
Qgiv For Nonprofit Organizations
Raise more money. Change the world. Fundraisers who use Qgiv process 39% more donations than they did before, and those donations are 160% greater than the industry average.
Learn More
Qgiv For Political Fundraising
Successful campaigns depend on successful fundraising.
Run the best campaign possible with a platform that makes it easy for your supporters to give any time, any place.
Learn More
"In the past, we have not been able to successfully manage pledges that are paid over time. With Qgiv, these pledges and/or recurring payments are automatic and require no effort on our part. We are simply notified when the payment goes through and we are able to promptly respond to the donor with a note of thanks."
We've got something for everyone.
We know that no two organizations are the same. Find a Qgiv package that meets your unique needs.
Get Started Today