Raise more money. Change the world.
Fundraisers who use Qgiv process 39% more donations than they did before, and those donations are 160% greater than the industry average.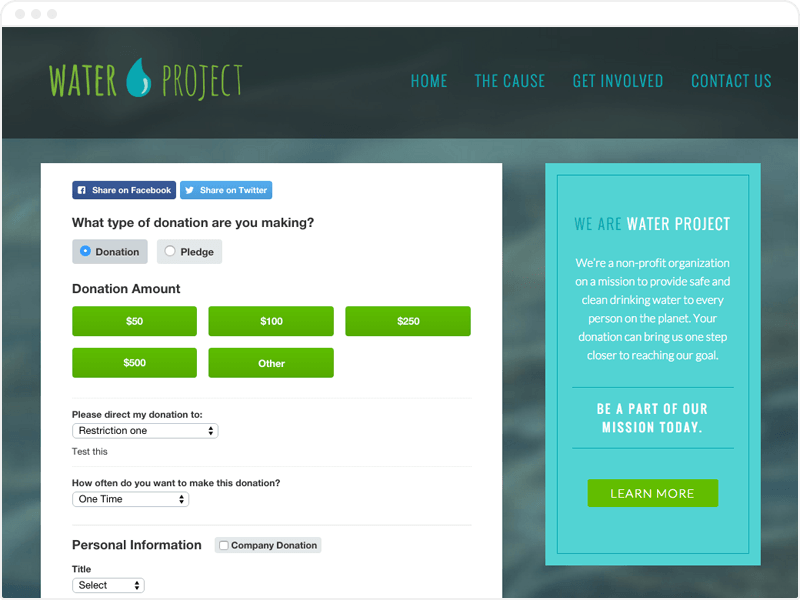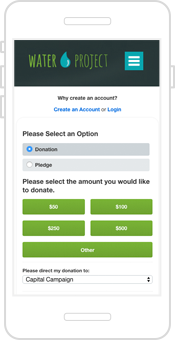 Online donation and event registration pages that look just like your website
Don't distract your supporters with unappealing donation forms. Your donors will feel comfortable donating to you and registering for your events on pages that look and feel exactly like your website.
Recurring Payments
Your donors can customize frequency, start dates, and end dates for ongoing support.
Event Registrations
Take event registrations on your donation form, virtual terminal, or handheld kiosks.
Explore new frontiers and experience the power of peer-to-peer fundraising
Harness the power of social fundraising with Qgiv's customizable peer-to-peer platform. Tools like leaderboards, fundraising badges, and a custom "welcome quest" will attract fundraisers and keep them engaged.
Email and Social Sharing
It's a fact: fundraisers who share their pages through email and social posts raise more money.
Event Store Front
Sell event merchandise, sponsorship packages, and more in a storefront that matches your event's look and feel.
Responsive Design
Your event will be beautiful and user-friendly on any device.
Fully Customizable
The easy-to-use event builder gives you control over your page's color scheme, images, layout, and more.
Track your fundraising with powerful management and reporting tools
Whether you need to know how much money you've raised this month or how many donors have given to a particular campaign, the information you need is right at your fingertips.
Customized reports
Customize your reports with the data that you need to properly track and improve the strength of your online giving.
Personalized receipts
Send custom, personalized receipts to specific campaigns or events to make a bigger impact.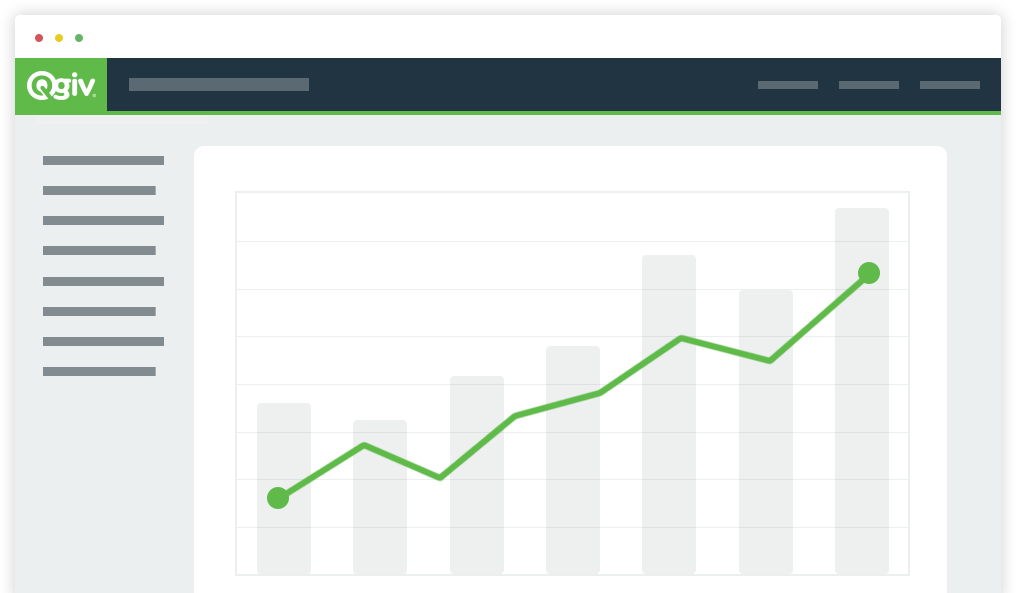 Increase your reach and raise more money with on-site handheld kiosks
Receive on-site donations and event registrations with our incredibly portable, easy-to-use handheld kiosks.
Built-in internet
Handheld kiosks are equipped with built-in internet so they're always accessible, even if wifi is unavailable.
Long-lasting battery
Outdoor events and off-site venues are no problem for handheld kiosks' efficient battery.
Meet your at donors any time, any place, on any device
Be prepared with Qgiv's mobile tools – you'll never miss another donation because your donor was away from their computer.
Quick and simple text fundraising
Choose your own keyword and start collecting donations of any amount via text message.
Responsive design
Your donation forms and events will be beautiful and user-friendly on any computer, tablet, or smartphone.
The Fundraising Essentials
World-Class Customer Service
Intuitive Control Panel
Dedications and Restrictions
Recurring Donation Setup
On-Site Fundraising Options
At-a-Glance Statistics and Forecasts
Powerful Reporting
Mobile Tools
Customizable Notifications
Event Registrations
GiftAssist
Donor Accounts
Customizable Receipts
Qgiv For Faith-Based Organizations
Engage your members. Serve your community. Your members want to donate using their debit or credit cards instead of using cash or checks. Our intuitive platform makes it easy.
Learn More
Qgiv For Political Fundraising
Successful campaigns depend on successful fundraising.
Run the best campaign possible with a platform that makes it easy for your supporters to give any time, any place.
Learn More
"We want to give a shout-out to our technology partner in developing our peer-to-peer fundraising platform for our 24th Annual Walk for Animals. Qgiv is incredibly user-friendly with amazing and responsive support when needed! Thanks to the team for making this happen for SPCA Florida! All you fundraisers out there owe it to yourselves to check out Qgiv!"
Build your perfect platform.
We'll give you a one-on-one tour of Qgiv and show you how simple fundraising can be.
Get Started Today