Social media is an incredibly powerful storytelling tool for your nonprofit. According to the Navigating the Unknown report, social media posts were the number one driver of charitable gifts in 2020—ahead of email and direct mail appeals! But as a busy fundraiser or nonprofit marketer, it can be challenging to find the time to make social media a priority.
The good news? There're many tools you can use to help! To make posting easier, here is a roundup of some fantastic time-saving tools to help you create the best nonprofit social media campaign ever.
Check out some of these favorites!
Tools for Scheduling and Publishing Posts
Tools for Creating Content
Tools for Fundraising on Social
Tools for Scheduling and Publishing Posts
Scheduling and publishing tools are for nonprofit social media because they offer organizations insights to their social media performance that can be used to create a content calendar for when and what to post. These tools help nonprofits post consistently, which is key to growing your reach on social media and expanding your donor base.
Buffer is a publishing tool that lets you schedule and analyze your social media posts. With Buffer, you can schedule your social media posts for specific dates and times on all major platforms—including Instagram! You can mark certain posts for approval so your coworkers can provide feedback on your content. Buffer also offers analytics tools so you can learn more about your audience's demographics and keep tabs on what posts perform best.
Loomly is another publishing tool that lets you draft and schedule social media posts. Similar to Buffer's approval tools, Loomly has a workflow feature that lets you set up an approval process for your content. With Loomly, you cannot only draft, schedule, and publish your social media posts but you can also draft Facebook and Instagram ads! In addition to analytics, Loomly offers an interactions hub where you can see and reply to engagement on Facebook, LinkedIn, X, and Instagram.  
Hootsuite offers drafting, scheduling, and publishing of social media posts. This social media tool has extra packages you can add onto their basic publishing tools to create social ads, view and respond to incoming messages, monitor content and accounts of your choosing, and analyze your performance. Aside from their social media tools, Hootsuite is also known for their social media best-practice courses and certifications, which have lessons you can easily apply to nonprofit social media.
Sprout Social is another social media publishing tool. You can schedule your social media posts to be published according to the platform's "optimal time" suggestions. Sprout includes content approval tools, social media analytics, and a shared content calendar view. What really makes Sprout stand out is its advanced listening tools. With Sprout's listening tools your nonprofit can track trending topics, keep tabs on particular words or companies, be notified of industry thought leaders worth collaborating with, compare how your nonprofit is perceived compared to similar nonprofits, and more!
Later is a scheduling tool primarily for Instagram. This tool lets you draft, schedule, and post Instagram posts and stories. Later provides in-depth analytics of your posts and followers, including best times to post each day based on when most of your followers are online! One of Later's most coveted features is its Linkin.bio tool. This tool offers a way to link specific posts to pages on your website so your followers can easily find or act on what they see in your feed. Later can also be used to post to TikTok, Pinterest, and LinkedIn, but these plans don't include analytics.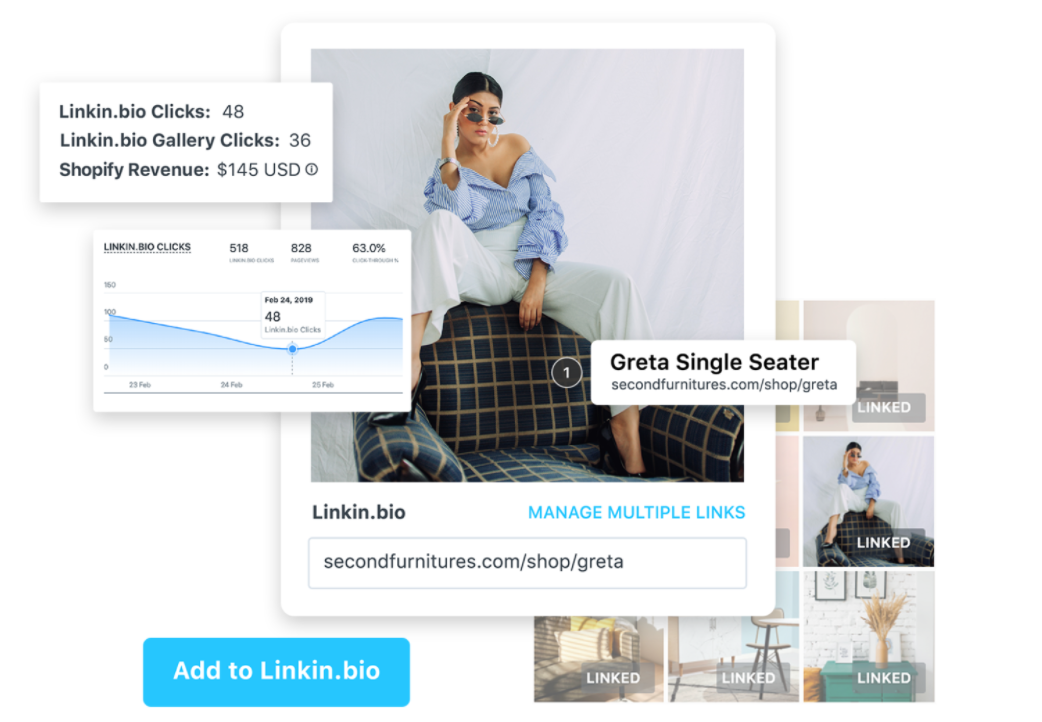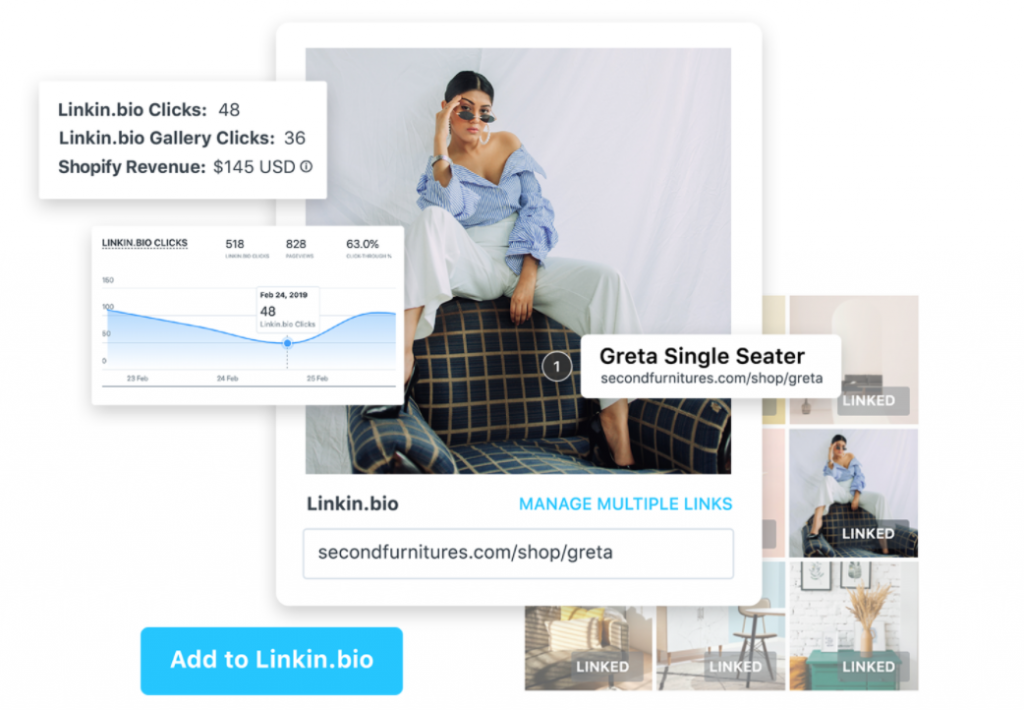 Bitly is a must for sharing long links on social media! Links that are longer than 20-25 characters look like spam and can detract your followers from clicking the link. To shorten any links you include in your social posts, simply paste the link into Bitly and click "shorten". Now you have a visually pleasing link!
Scheduling software can make posting on nonprofit social media far less time consuming and help you stay organized. But before you hit the "schedule" or "post" button you need to know what you're going to post. Creating a content calendar detailing what you'd like to post and when is a critical first step to using any scheduling software.
If your organization is using Facebook, you can schedule your posts directly on Facebook's platform. Meta Post Scheduler is Facebook's scheduling tool to help manage your organization's Page. Create, edit, and schedule your nonprofit's posts in the publishing tools section of your page. Facebook's Professional Dashboard shows your page's performance insights including: post reach, engagement, impression, net follower, and more.
Another publishing tool for nonprofit social media is the Crowdfire app. Crowdfire allows you to create custom content for each of your organization's social media platforms. Schedule content for the best time to post on X, Instagram, Facebook Pages, LinkedIn and Pinterest and tailor them for each platform. When it comes to analytics, you can download monthly reports for all platforms or upgrade for more advanced reports. Crowdfire also lets you choose topics of interest to suggest images and articles that will be relevant to your nonprofit and creates a custom RSS feed to keep you up –to date on your cause and curate your audience.     
Socialoomph is a scheduling tool that lets your nonprofit schedule posts for Discord channels, Facebook pages, LinkedIn profiles, Mastodon profiles, X profiles, Tumblr blogs, and WordPress blogs. Schedule your posts into a queue without worry by using Socialoomph's post flood control to keep your supporters from getting overwhelmed. For events and campaigns, use the self-destructing posts that automatically delete after a set period of time to keep your followers from getting confused. You can choose your plan based on how many social profiles your organization uses. 
Tools for Creating Content
Creating engaging content is a must for nonprofit social media. Your organization should be using social media to visually tell your story and get people excited about helping your cause. However, not all nonprofits are able to hire a full-time expert to design posts. Use these tools to make shareable content for your organization.
Don't have a graphic designer? No problem! Canva is the go-to design tool for people with no design experience. Canva has thousands of pre-made templates featuring a variety of themes and sizes. You can even search for graphics that are sized specifically for each social platform! Canva also has thousands of video templates you can easily edit and add text to—no animation experience necessary!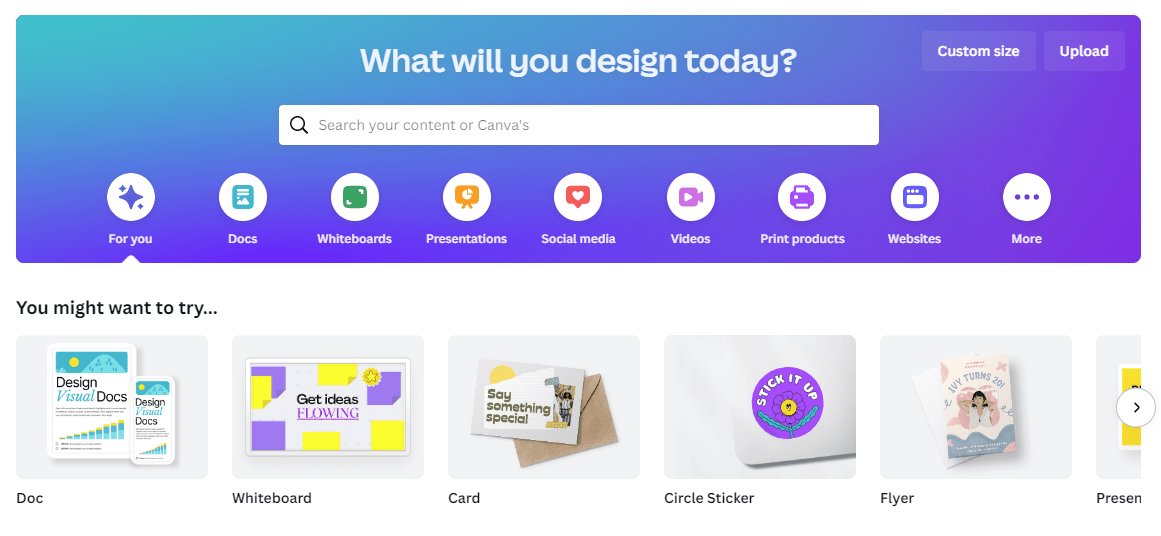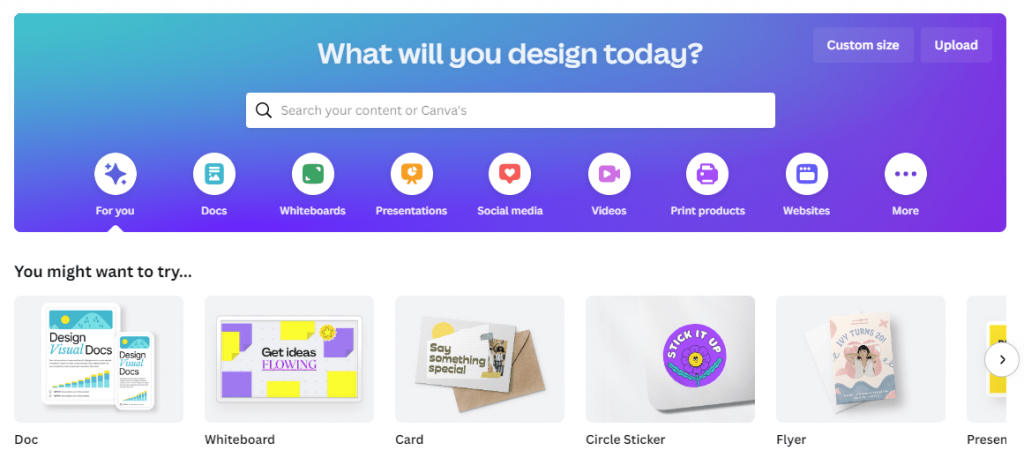 Video is the most engaging type of content on social media. More engagement results in higher visibility for your content, so it's worth creating video content for your social channels. Vimeo is not only a video sharing site, it also houses thousands of video templates you can easily edit and add text to. Vimeo also has packages for teams to edit and create videos if you're looking for something a little more advanced.
Bitable is another video creation tool. Featuring live action video clips and animated cartoons, Bitable has thousands of options for you to choose from when creating a video. Bitable also has remote collaboration tools, making it easy for your nonprofit social media team to work on the go. Based on the plan you choose, you can add collaborators to your video projects and export videos without the Bitable watermark.
Want to sprinkle emojis into your social posts, but can't find exactly what you're looking for? Try visiting emojipedia. This site lets you search through thousands of emojis so you can copy and paste the perfect emoji into your post copy. You can even search by topic, event, or platform. Emojipedia's search tool is a big time saver!
Adobe Express is another graphic and video creation tool. Adobe Express is much easier to use than Photoshop or Illustrator, so you don't need to worry about your graphic design skills! Made for beginners, Adobe Express is available with a free starter plan or for as little as $10 a month and houses thousands of motion and graphic templates for you to choose from.
Looking to recreate one of the viral TikTok trends? CapCut is a video creation tool that can connect directly to your organization's TikTok account. CapCut hosts video templates that make it easy for anyone to recreate popular video styles, as well as design your own templates. Many of CapCut's tools are free to use, but there are also purchasable packages for more advanced editing features.
Gifs are some of the most shareable content a nonprofit could post on social media. Giphy is an easy tool to create and find the perfect gifs to share on any social media platform. To create your own gif, upload an image or video to Giphy's gif maker and edit it to your liking. Or use a keyword to search for a gif.
If you're in need of high-quality images, Burst offers free stock photos. Search by category or look up the photos you need on Burst's website. Stock photos are a great resource for nonprofit social media. Include these photos on your website to liven up the page or upload them to Canva to use as background images for social media posts.
Are you planning new video assets for your organization? Adobe Premiere Rush is another great video creation tool for editing that makes it simple to record and edit videos on the go. Adobe Premiere Rush is flexible, intuitive, and free to use. Download the mobile or desktop app to get started.
Unsplash is another tool your nonprofit can use to find free stock images. Choose the image size you need and download the best images for your organization for free. Or get access to more exclusive Unsplash+ photos and an ad-free experience for $7 a month.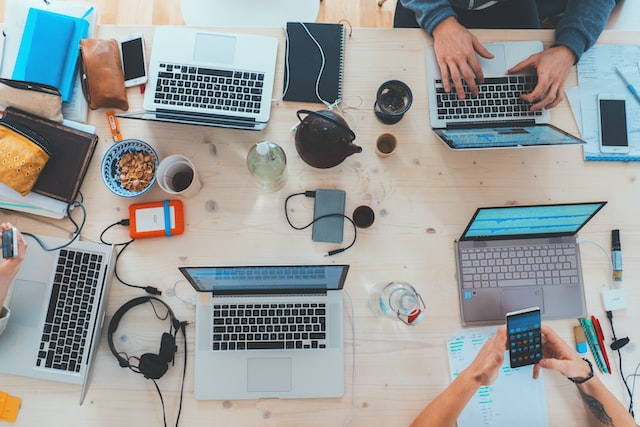 Tools for Fundraising on Social
Some platforms offer special tools for nonprofit social media that allows organizations to fundraise directly on their platform. These tools can be integrated into your nonprofit's campaigns to boost donations and help engage with your supporters. Utilize these fundraising tools with a unique hashtag to raise awareness for your cause.
To access Facebook's fundraising tools you need to be a registered 501c3 within the United States, have an active/published Facebook page, and have your nonprofit's address in the "About" section of your page (other countries have different requirements). Once you determine your organization is eligible to use Facebook's fundraising tools, you must apply for Facebook Payments access. Enrolling in Facebook Payments will enable people to create fundraisers on behalf of your organization and add donate buttons to their posts. This donate button can be added to your Facebook page and other posts you make.
Facebook Fundraisers can be a great way for your nonprofit to host a virtual campaign. Your supporters can share your fundraiser or use your organization host a Birthday Fundraiser with their friends. Facebook has tools you can use to automatically thank these donors and receive reports on how well the fundraiser did. Facebook Fundraisers do not charge fees to nonprofits or their donors for the money raised, and donors can male their contribution a recurring gift with Facebook's monthly giving option.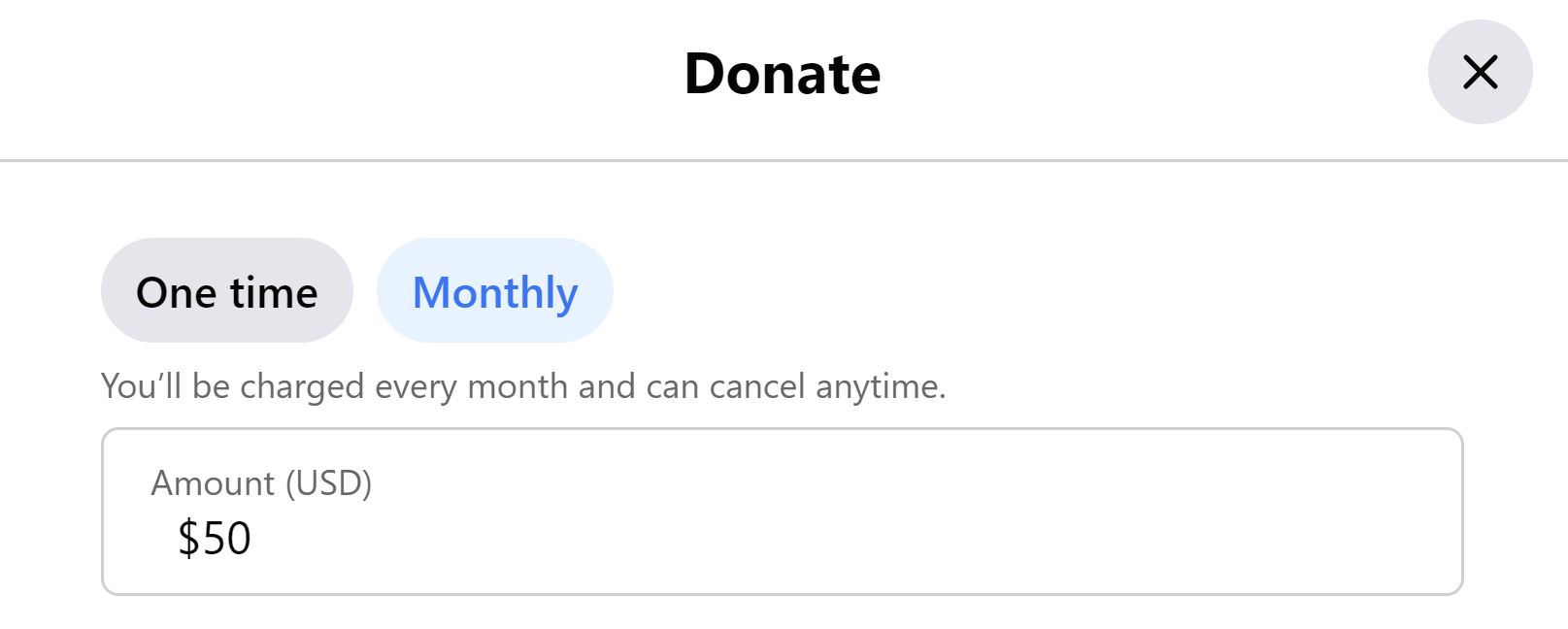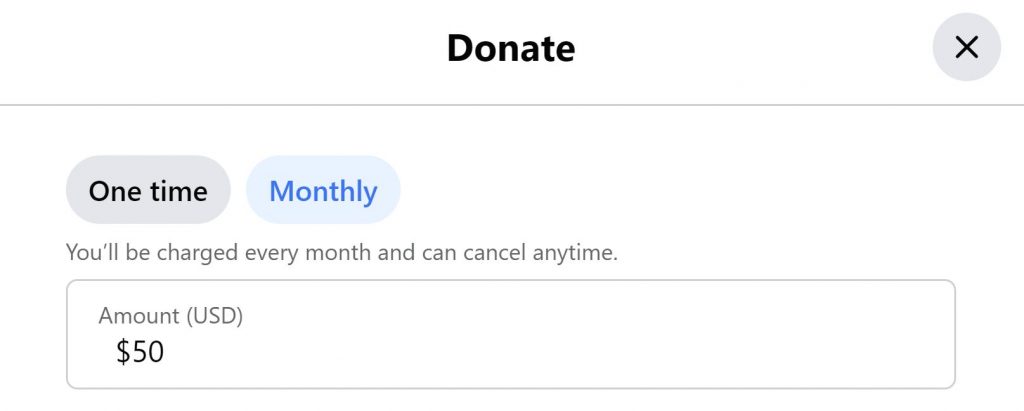 Facebook Live is another great tool for nonprofits to use in tandem with Facebook's Charitable Giving Tools. Live streaming events or interviews with your staff can help boost engagement and help you connect with your audience. Add your donate button to your Facebook Live so your audience can donate with one click!
Instagram is a crucial platform for nonprofit social media. Instagram lets nonprofits and their supporters fundraise through the donation sticker in Instagram Stories and donate button on Instagram Business Accounts. To access these features you must be registered for Facebook's charitable giving tools.
Once you're enrolled in Facebook Payments and have access to Facebook's charitable giving tools, make sure your Instagram account is a business account. The next step is to link your Instagram business account with your Facebook page.
When you're all set up, you can add a donate button to your profile by going to your settings, clicking "Business," and then clicking "Donations." You'll see a toggle to add a donate button to your profile.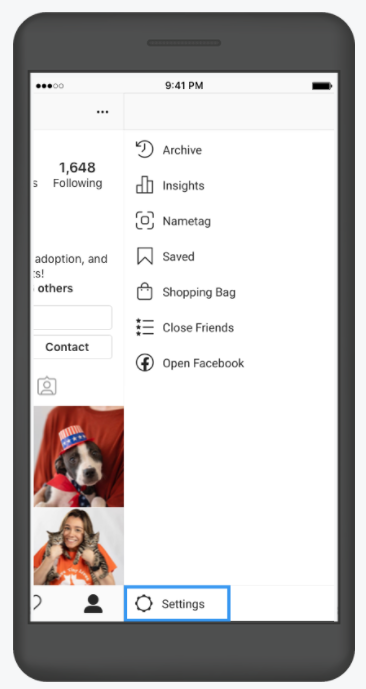 To add a donate sticker to your Instagram stories (and make the sticker available to everyone who searches for it and wants to fundraise on your behalf) simply upload a photo or video for your story. Click the sticker icon at the top right of your screen then click the "Donation" option. You can then search for your nonprofit and select your organization as the recipient of donations.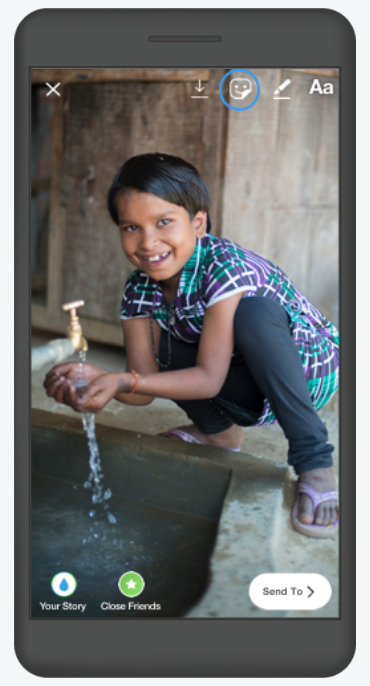 Similar to Facebook Live, Instagram Live works great alongside Instagram's Donate Button which can be added to a live stream. Users who donate during the livestream can also use an "I donated" sticker to share to their own Instagram stories! Because Instagram Live is only available on mobile devices, hosting a Q&A or behind the scenes stream are great ways to utilize the feature.
TikTok is a constantly growing platform that can help your nonprofit reach a younger donor base. TikTok for Good offers approved organizations the ability to host promoted hashtag campaigns to raise awareness and increase fundraising for their causes. TikTok for Good often partners with nonprofits for these campaigns, sometimes donating a $1-2 for every video posted under the promoted hashtag up to a specified amount.
For approved organizations with a Benevity Causes profile and Tiltify account, TikTok users can use a "Support Now" sticker to raise funds for their cause, as well as list the nonprofit in their TikTok profile for followers to donate via Tiltify. TikTok is an influential platform for engaging younger donors and also offers live streaming for profiles with over 1,000 followers. Have your nonprofit social media team contact TikTok for more information.
YouTube videos are a great way for nonprofits to communicate with donors and spread awareness for their cause. Using videos to tell your organization's story helps establish your brand with a large audience. To further help charitable causes, YouTube's Nonprofit Program offers verified nonprofits the ability to add Donate buttons, Call-to-Action Buttons, goal tracking, and link cards to the organization's website.
Like other platforms, nonprofits can also live stream virtual events on YouTube Live to connect with their subscribers and embed their stream into their website. To verify your organization for YouTube for Nonprofits, create a Google for Nonprofits account. Check your organization's eligibility with Google to get enrolled.
Conclusion
Running your nonprofit social media accounts should be stress free. Posting on social media shouldn't be an intimidating task that requires a videographer or graphic designer. With these tools, you can schedule professional looking content that engages your audience and helps tell your story. For more social media marketing tips check out these resources: