Moving to Salesforce is a big step forward for many nonprofits. Salesforce is a powerful and flexible customer relationship management (CRM) platform that can support your entire organization—from fundraising and programs to volunteers.
In our experience as a Salesforce.org partner for more than a decade, the Heller Consulting team has learned a few things. In particular, we know some proven approaches for setting up nonprofits for success with Salesforce.
Based on our learnings after working with more than 1,000 projects for nonprofits, here are three important things to consider before implementing Salesforce for your nonprofit:
The whole point is to make improvements.
It can be tempting to treat a software implementation as if you're just unplugging an old system and plugging in a new one. It sounds cheap and easy. But, if you take that approach, you're missing out on the point of moving to Salesforce in the first place: to make improvements.
Salesforce is highly flexible and customizable. It can help you operate more efficiently and effectively. It can also help you do things you couldn't do with your old technology. However, if you just plug it in, turn it on, and use it the same way you used your old system, you're doing little more than recreating old inefficiencies in new technology. You're also losing out on the opportunity to transform your organization.
Creating an effective strategy
Here are some of the key things we've learned about creating an effective strategy for a Salesforce implementation:
Start with your business goals. Think about what you need to accomplish versus exactly how you accomplish it today.
Involve more than one department. Implementing Salesforce is more than just an "IT thing." To make improvements that meet the entire organization's needs, it's important to look at the processes and goals across all departments, even if you're only implementing Salesforce for one department at this point.
Be open to change. We find that when our clients are willing to modify their processes, we can work together to find more efficient ways to accomplish their goals in the new system. They often can do more with less, while increasing their impact.
Getting people ready for change makes all the difference. Change—especially technology change—can be tough. Most people don't like it. It can cause disruptions to an organization's operations. It can lead to staff turnover. It can even leave an organization asking if the technology project was even worth it.
That might all sound scary and overwhelming. But it really doesn't need to be. The key is to have a change management plan.
A key benefit of moving to Salesforce is having the ability to empower the entire nonprofit's staff to do their jobs in more efficient and innovative ways. After all, why bother making the change to new software if staff members still must go to the IT team to find data or run a report? Change management helps you ensure your team understands the value of the new software and is ready to jump in and use it.
Creating a change management plan
Some key approaches to a change management plan include:
Develop a vision statement and key success factors. Visualize and articulate what success looks like for your organization and your mission. This makes it easier for staff members to stay focused on goals, which in turn makes it easier for them to see the value of learning and adopting a new system.
Prepare your leaders. Give leaders the resources they need to help prepare their teams for the technology change. For example, we often help our clients by providing change management workshops, worksheets, tool kits and other resources that help leaders overcome resistance to, and improve team satisfaction with, their new technology.
Identify "champions." Elect key staff members across the organization to advocate for the project and serve as a go-to resource for members of their respective departments. These "champions" should have a clear understanding of the vision statement and success factors and be familiar with the project details, including timeline and key factors that will affect their department.
You can take a phased approach. Because Salesforce is so flexible, has so many native applications, and can integrate with so many other systems (such as marketing automation and peer-to-peer fundraising tools), implementing it can seem like a huge undertaking. You might find yourself asking: What Salesforce functionality should we implement first? Then what? Do we need to replace some of our other technology systems when we replace Salesforce?

The good news is that you don't have to do it all at once. Here are two great ways to take a phased approach to your implementation:

Start with a CRM roadmap. It's helpful to have a clear idea of what your overall technology stack looks like today and how it will transform to meet your needs in the future. For example, we help our clients create CRM roadmaps that document their CRM vision, choose the right combination of systems, and build a detailed technology strategy. The roadmap includes how replacing or adding each system will impact the workflow of other systems. This approach helps you understand how you can break down your technology projects into smaller pieces without negatively impacting your overall technology stack and business processes.

Choose a project you can do well now. It can often be better to implement one piece of your CRM roadmap at a time and roll out each piece really well. For example, begin with a project you have adequate time and budget to implement now, then move on to another. This approach is more likely to ensure your success over time because it leads to a better impression of the technology by your staff than if you to try to tackle multiple things at once and overwhelm the entire organization.
There are multiple reasons why moving to Salesforce can be a great choice for your nonprofit today and for years to come. Be sure to make the most of it by having a clear plan, being open to the improvements Salesforce enables, and helping your staff make the change. Ultimately, you'll reap the rewards of a successful technology implementation and more efficient and impactful ways of achieving your nonprofit's mission.
Take the next step
The Heller Consulting team is ready to help. Learn more about our technology strategy and implementation services!
How Qgiv can help
Qgiv is proud to offer a powerful integration with Salesforce to help your nonprofit save valuable time and resources. The integration offers automatic export of Qgiv data and detailed custom mapping options to streamline your accounting and aid your donor cultivation efforts.
About the Author: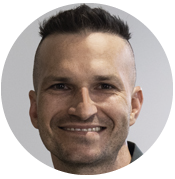 Jett Winders, Director of Business Development, Heller Consulting
As the Director of Business Development, Jett works collaboratively with nonprofits to map their business needs to CRM tools and functionality so that organizations can deliver their missions more effectively and raise money more efficiently. With more than 15 years of fundraising experience, Jett has had the opportunity engage with many areas key to nonprofit technology and fundraising including individual giving, peer-to-peer events, and enterprise system implementations.
A graduate of The University of Texas with a BS in Radio-Television-Film and an MBA from the McCombs School of Business, Jett has a deep appreciation for the need to map investment to impact to ensure nonprofits are being the best possible stewards of their funding. Jett is proud to support an array of health, arts and environmental organizations through volunteering and direct donations. He discusses nonprofit issues regularly on X @JettScottW.