In the digital age, it's more important than ever for nonprofit organizations to be able to accept donations online. That's where having a payment processor comes in. But not all nonprofit payment processing options are created equally. From the number of integrations they have to the variety of ways to use your payment processor, there is a lot to consider when choosing an online payment processor. Here are our top picks for nonprofit payment processors.
Why is a payment processor important?
A payment processor is important because it gives nonprofit organizations the flexibility to accept payments online. Instead of relying on checks and cash, nonprofits can easily accept payments via credit/debit cards and eChecks. With the rise of digital wallets, it is even more important than ever to be able to accept digitized payments. Certain payment processors are specifically designed to take payments from digital wallets.
What is a payment processor?
A payment processor is a vendor that manages the logistics of accepting electronic payments. Nonprofit organizations partner with one of these vendors in order to make it possible to accept donations as digitized payments.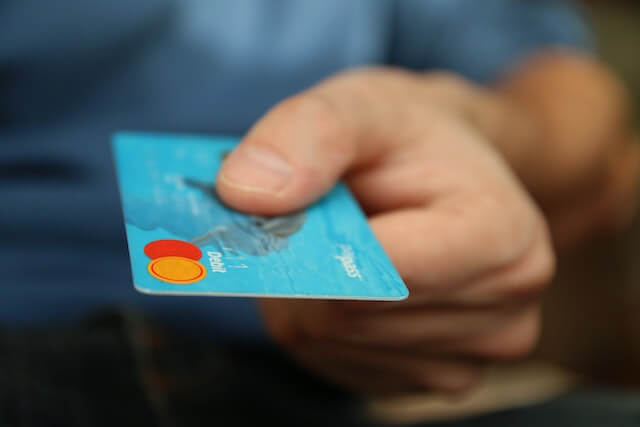 Our recommended payment processors
Qgiv
It's no surprise that Qgiv is on our list of recommended payment processors. Qgiv has been making it possible for nonprofit organizations to accept online payments since its founding in 2007.
Qgiv is PCI compliant at the highest level, which means that every transaction taking place on the Qgiv platform is secure. With built-in fraud prevention features and data encryption, Qgiv is a great platform for secure transactions.
Not only is Qgiv great for security, but they also offer an incredible level of flexibility. Donors choose to give in a multitude of ways, and Qgiv is prepared to accept their gifts. Donors can give via text, on the web, or via the Givi app. Additionally, Qgiv connects with other payment processors like Apple Pay, PayPal, and Venmo to offer donors even more ways to complete their gifts. That's a lot of options for nonprofit organizations to offer to their donors! Not only that, but Qgiv also makes it easy to report offline donations to events as well, so your cash and check donations can be reconciled all on one platform.
Additionally, Qgiv integrates with service integrations like QuickBooks and Raiser's Edge so your donor data can be exported efficiently and accurately without the need for manual data entry. So not only is it a top-notch payment processor, but it's also designed to save you time and reduce the manpower needed to get your donor data to speak with your CRM and accounting software.
Bloomerang
The next payment processor on our list is Bloomerang. Bloomerang is a great choice because it blends payment processing and a CRM all on one platform. That means your donor data enters your CRM as soon as donors make their gifts. There's no need for a service integration.
That said, Bloomerang is perfect for accepting donations via its simple online donation forms. While less robust than Qgiv, Bloomerang makes it easy to accept online donations, event registrations, and even text-to-donate gifts.
DonorPerfect
DonorPerfect is another payment processor like Bloomerang with a built-in CRM. It's a great choice because your donations enter your CRM instantly when a donor makes a gift. No more manual data entry! DonorPerfect has customizable online donation forms that make it possible for donors to give quickly and easily. Thanks to suggested giving levels, you can inspire your donors to become recurring givers with default monthly gift amounts tailored to your organization and its donors.
While lacking features like peer-to-peer and auction forms, DonorPerfect's donation forms are great for accepting credit card and ACH payments.
PayPal
PayPal is a great tool for nonprofits that are just starting to accept online donations. It's beginner-friendly and nonprofit organizations can get up and running in as little as fifteen minutes.
Donors can give with their major credit and debit cards or via their PayPal accounts.
Nonprofits can choose which donation amount options to offer donors and can even designate specific programs for donors to choose from. PayPal also accepts recurring donations, which is helpful for retaining donors.
Another helpful feature of PayPal is that they offer discounted transaction rates for nonprofit organizations. If you're a confirmed 501(c)(3) charity, you qualify for the discounted rates.
However, PayPal doesn't offer support for events, peer-to-peer fundraising, or auction fundraisers. It also doesn't have its own built-in CRM, so users need to find a way to export their PayPal data to their CRM.
Venmo
Our last nonprofit payment processing option is Venmo. Venmo is another great option for nonprofit organizations that need to accept gifts digitally but don't currently have their own online donation forms. By creating a merchant account with Venmo, nonprofit organizations can accept gifts via the Venmo app or on their website.
You can use Venmo to accept donations and even for payments for goods or services provided by your nonprofit organization. The platform makes it easy to accept donations from donors' digital wallets without needing a credit card machine or manual entry of card information on your end. Instead, donors can fire up the Venmo app, search for your nonprofit organization, and send you the donation or payment directly via the app.
That said, your funds must be transferred out of the app in order for your nonprofit organization to make use of them (unless you're paying for goods and services via Venmo yourself).
Conclusion
There you have it! Above is our list of top-rated nonprofit payment processing options. If you haven't decided on a payment processor at your nonprofit yet, weigh the pros and cons of each one and then decide which one is right for you.