Any fundraising professional knows that planning a fundraising event is hard work. The success of a fundraiser comes down to the details, and it's easy for some things to get lost in the shuffle. Investing in event registration software for nonprofits will help you simplify your planning process and make it easy for your donors to donate and sign up for your fundraising event!
What is event registration software for nonprofits?
Event registration software helps organizations plan, promote, and sell tickets for events they're hosting. Nonprofits can benefit from this kind of software to make it easy for donors to sign up for fundraising events and for organizations to keep track of registrations. While most event registration software comes with the ability to sell tickets and collect basic information, with some platforms, you can also do so much more like create seating assignments for tables and offer ticket packages for people looking to attend your event in a group.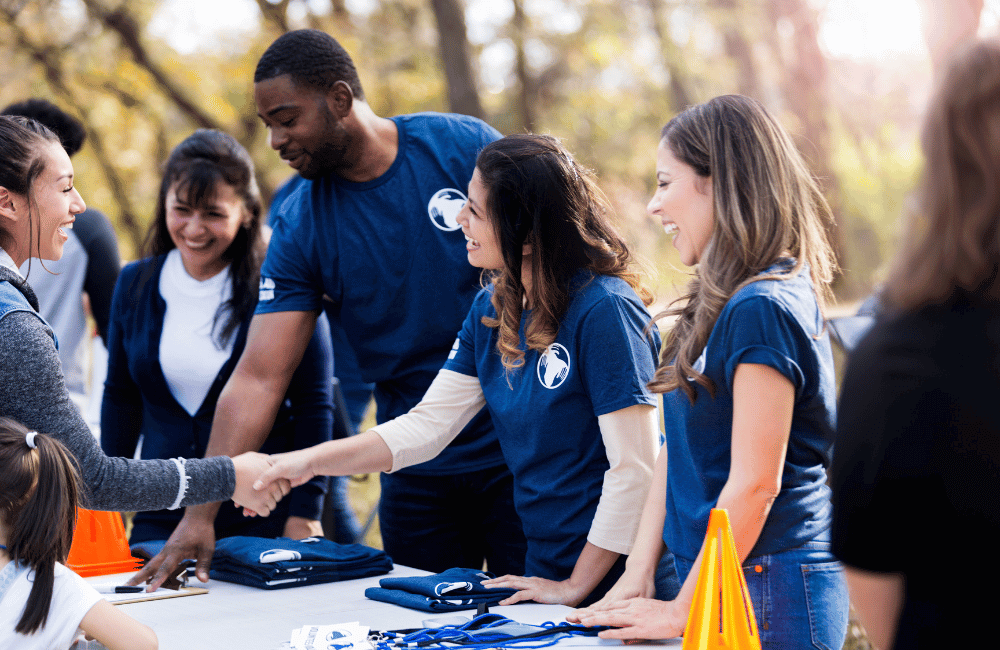 What features should you look for?
When you're choosing an event registration solution, it can be helpful to take stock of your organization's needs and anticipate what features your organization might require in the future as well. If you're not sure where to start, here are a few features you might find helpful and that will boost your event attendance in the future as well.
1. Customizable event pages
With customizable event pages, you can create branded event registration pages to reflect your organization's identity. Add your logo, your brand colors, and any other brand elements to your event registration pages so your donors know they're in the right place to sign up for your event. You can even customize your event pages to the theme of your fundraiser if you have one!
Make sure the design tools for your event registration software are easy to use as well. A drag-and-drop event builder will help you design your event registration pages quickly so your supporters can start signing up sooner and you can spend more time focusing on planning your event!
2. Flexible registration options
Sometimes your supporters want options when they're registering for your event. By choosing an event registration software with flexible registration options, you can offer tickets at different price points, give donors the option to purchase multi-attendee ticket packages, and offer promo codes or early bird discounts for certain attendees. By providing your supporters with this kind of flexibility during the registration process, you'll be able to increase event attendance at all of your fundraising events!
3. Guest management tools
Got a big gala coming up? Want to make sure you don't oversell tickets to your benefit concert? With guest management tools, you can make sure every person who registers for your event has a designated seat. With platforms that have seating tools, you'll be able to see the layout of your event and assign people to seats before they walk in the door. Some platforms even offer the option to check guests in with quick and easy QR code scanning so you don't have to worry about having to manually search up a guest's details as they arrive at your event. You'll be able to get your guests in the door more quickly, so they have more time to have fun!
4. Custom fields
Need more information from your event attendees than just the basics? With custom fields, you'll be able to collect additional information from registrants like their t-shirt sizes, dietary preferences, accessibility needs, and anything else necessary to ensure that their event experience is a positive one.
5. Donation options
Sometimes your supporters are ready to give even before your fundraising event begins. Your event registration platform should support donation options on your registration pages. People will be able to make a donation as they're registering for your event without ever having to navigate away from the signup process. This creates a seamless registration experience for anyone interested in supporting your organization.
6. Promotional tools
Make sure your event registration software includes promotional tools like social sharing to make it easy for you and your supporters to spread the word about your organization's fundraiser. After your supporters finish registering for your event, make sure they have access to social sharing buttons and other tools to share with their networks that they're attending your event. You should also be able to integrate with your email marketing tools so you can easily share your event registration page with your mailing lists!
7. Data collection tools
Once your event is over, your event registration software shouldn't stop working for you! With data collection tools, you should be able to easily integrate with your CRM and automatically compile data about your fundraising event and your donors. Using this data, you can evaluate how well your event went and identify problem areas you should be aware of for future fundraisers.
Top Event Registration Software Platforms for Nonprofits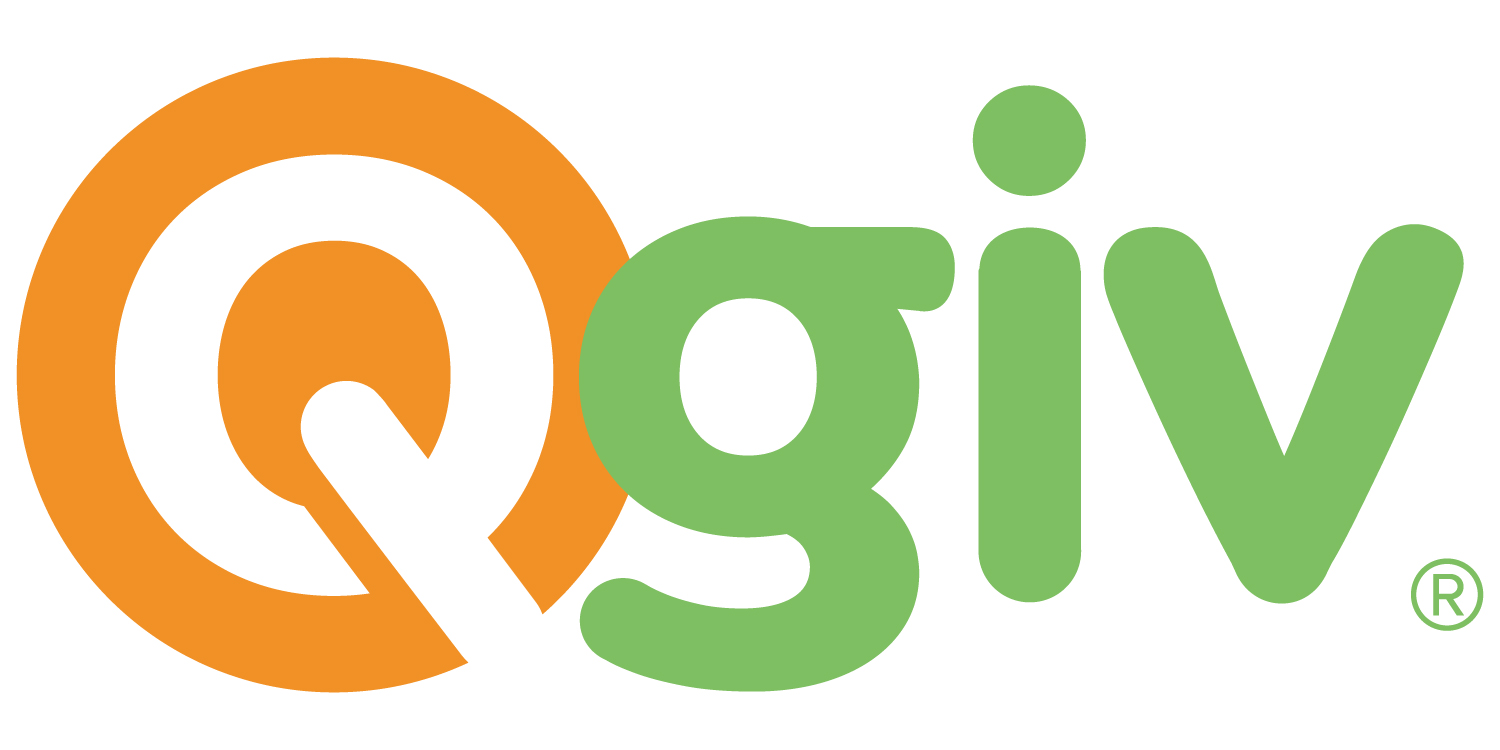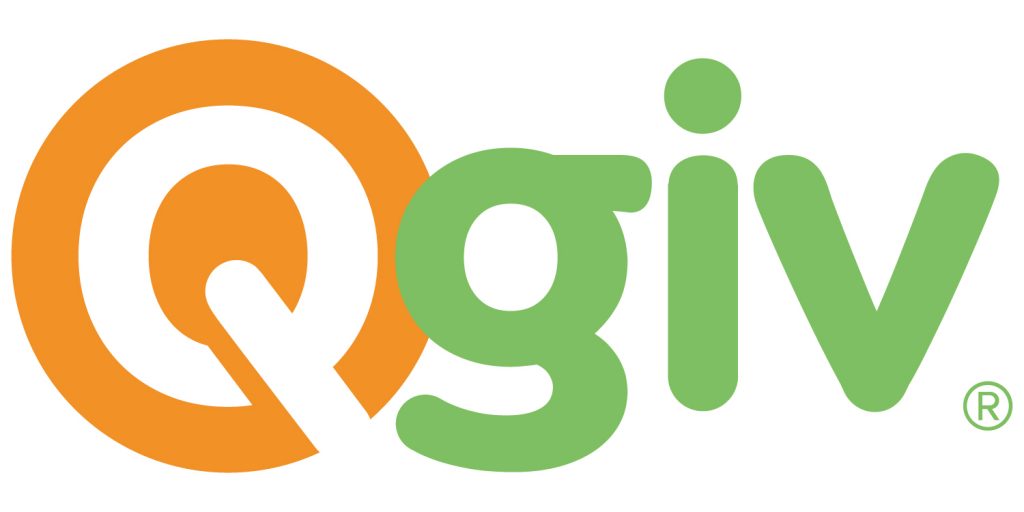 Qgiv | Best Event Registration Platform
Creating an unforgettable event begins at registration! Give your attendees an experience to rave about with Qgiv's event registration tools. Qgiv's event registration platform is completely flexible and comes with plenty of features that will drive signups for your next fundraiser, including:
Customizable event pages with easy drag-and-drop design tools so you can brand your form to your organization's identity easily
Streamlined registration forms with package grouping options and custom fields with conditional logic
An "Add to Calendar" reminder tool to help your supporters stay organized
Table seating management tools and QR code ticket check-in to get people in the door quickly
Integrations with the best CRM, email marketing, social media, matching gift, and analytics platforms for easy data sharing with the tools you already use
Qgiv knows exactly what you need to plan and coordinate exceptional fundraising events, and with no contracts and flexible plans, you can customize your fundraising toolbox with the features you need as you grow!


Bloomerang | Constituent Relationship Manager
Your donors are the heart of any event you host, and with a powerful CRM like Bloomerang's, you'll be able to get to know your supporters better to show them the best experience at your fundraiser.
With interactive dashboards, you can view your donors' information and interactions at a glance and get suggestions for how you can improve your retention rate. This comprehensive view of your donors' engagement with your organization can help you plan better fundraising events that cater to your supporters' interests and result in higher registration rates. Bloomerang will also help you organize your donation streams when you're directing multiple fundraising campaigns. After a fundraising event, any donor interactions, donations, and data you collected can be automatically imported to your CRM from your event registration software with an integration.

DonorPerfect | Constituent Relationship Manager
DonorPerfect's CRM is another powerful tool for nonprofits to keep their donors' information organized and generate detailed reports about all of your events. Track donor engagements with automated email acknowledgements and collect and centralize your donor fundraising data to produce detailed reports that will give you a better overview of your fundraising efforts and successes.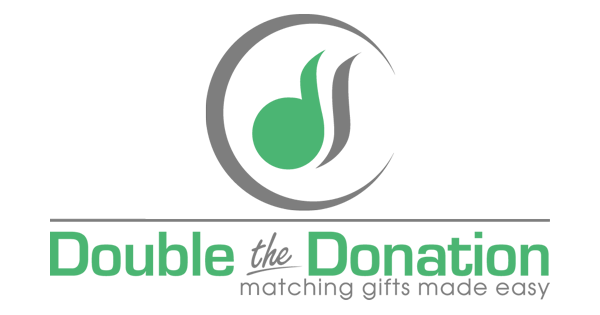 Many organizations are unaware of their matching gift potential, but you don't need to miss out anymore! With Double the Donation's matching gift software, you never need to miss out on another donor's matching gift again.
As your donors sign up for your event and are given the option to make a donation at the time of registration, they can also see if their donation is eligible to be matched by their employer with Double the Donation's matching gift widget. When you add this widget to your donation form, your donors can easily search Double the Donation's database to see whether their gift can be matched, without leaving your registration form or donation form. They'll be able to find information about the parameters for a matching gift, and the process to submit a gift is automated, saving valuable time for your staff and volunteers.

MailChimp | Email Marketing Software
Email is a great channel of communication for all of your donors, making email marketing software an essential tool for your organization. Want an easy way to create attention-grabbing emails to let your donors know about your event? MailChimp's email marketing platform takes the guesswork out of content creation and increasing engagement with your email campaigns. With their software, you can organize valuable audience data in a marketing CRM to create email campaigns that target specific donor segments with content and messaging that will stick out in a sea of emails!

Another email marketing platform that could be beneficial for your organization is Constant Contact. Their easy-to-use email editor and subject line testing tool helps you create engaging emails with higher open rates to spread the word about your fundraising events.
You can also easily organize your contacts, create Google, Facebook, and Instagram ad campaigns, and track all of your results in real time. If you're searching for a tool that will help you organize all of your online marketing efforts in one place, Constant Contact could be the marketing software for you.
Final thoughts
Adding an event registration solution to your toolbox can make your event planning easier so you can focus on the details that matter! Not only will it make your planning process more efficient, but with the right features, you'll also be able to spread the word about your fundraiser and increase event attendance. It's important to find the event registration software that's right for your nonprofit, so take stock of your organization's needs and conduct product comparison research to find the software that's best for you!