Not all nonprofit trends need to be big and industry-changing. Mini trends are perfect for sprucing up your fundraising without making monumental changes to how you do things. We've come up with a list of these ideas, including new ways for donors to pay and a couple other helpful ways to boost your fundraising. Read on to learn all about these great nonprofit trends you should implement at your organization.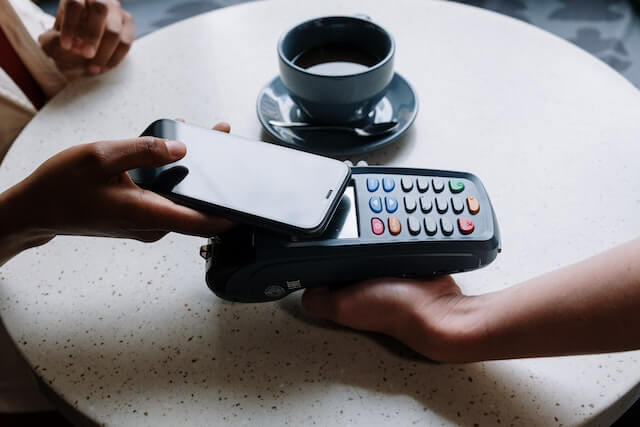 1. Apple Pay
The first of our nonprofit trends has to do with digital wallets. Nowadays, a lot of people are leaving their physical credit cards at home in favor of paying for things using their smartphones. The setup is simple. People input their credit or debit card information into the digital wallet on their phone, and then they're set to make purchases using their digital wallet instead of carrying a card around.  
Why is paying with a digital wallet like Apple Pay a nonprofit mini trend?
As the technology becomes more and more common, your supporters will begin to expect to be able to donate to your nonprofit using their digital wallets. That's why it's imperative that nonprofits make a plan to accept Apple Pay donations. Not only is it more convenient for donors, but there's also an added layer of security for them too. With tokenization, the transaction is encrypted from start to finish, meaning that your supporters' information is unlikely to be compromised when giving with Apple Pay. Being able to put donors' minds at ease and offering them a convenient and safe way to make gifts is a great way to stay ahead of the curve and raise more for your nonprofit organization.
2. Giving via Venmo
Venmo now offers nonprofits Charity Profiles on the Venmo app, which means that nonprofits have the ability to accept donations via Venmo. This can be an attractive option for nonprofit organizations because of Venmo's low transaction fees and large user base.
What is Venmo?
Venmo is another digital payment option that uses a donor's phone to make a purchase or donation. Using the Venmo app, users can send or request money safely and securely. Now, with Charity Profiles, that includes the ability to donate to nonprofit organizations with Venmo accounts as well. This solution is great for receiving micro transactions because the app is commonly used for sending money in these denominations.
With a Charity Profile, your nonprofit organization can become a verified Venmo charity, which adds a blue checkmark to your profile indicating that you're an official nonprofit organization. This visibility comes other perks like low transaction fees of 1.9% plus $.10 per transaction, donation history and account statements, a photo gallery, and more.
Qgiv accepts donations via Apple Pay and Venmo. Check out this article to learn more.
3. Add impact images
Our next nonprofit mini trend involves your donation form. The trend: add impact images. Your donors are curious about the work you do and those that you serve. Show them the impact of their donations by incorporating impact images into your donation forms. You likely already have photos showing impact on your website, but what are you doing to tie those images back to donations? One simple strategy is to put pictures on your donation form as a header to show impact before donors even think about donating. Want to go beyond that first step and really show donors what they accomplish at each giving level? Instead of including images on your donation form header, place the images on your form tied to different giving amounts. Pair the image with a statement about what's accomplished at each giving level. That way you show donors exactly what they can expect your nonprofit to do with the funds you provide. 
4. Promote matching gifts
Another great nonprofit mini trend that your organization can take advantage of is promoting matching gifts. Matching gifts double (and sometimes triple) the original value of a donor's gift to your nonprofit. Your supporters simply donate to your organization, then they fill out an application for their employer notifying them of their gift and their intent to match it. The employer reviews the application and sends a donation to your nonprofit to match the donor's gift. Normally, gifts are matched on a 1:1 ratio, but it isn't unheard of for some businesses to match 1.5:1 or 2:1, which means even more value for the donor's original gift.
To expedite this process, consider implementing a matching gifts integration. An integration allows donors to search for their employer while they input their donation details. This means they'll know if the gift is eligible to be matched before they've completed their gift. Armed with this knowledge, they are more likely to not only complete their gift, but also complete the application for the match. This means that your nonprofit organization receives more funding for the same amount of effort as making a one-time donation.
5. Encourage recurring giving
Our last nonprofit mini trend is to encourage recurring giving. Recurring giving is when a donor decides to make donations at set intervals like weekly, bi-weekly, or monthly donations. They give more than once to your nonprofit organization because they believe in your cause and want to support your mission. Recurring donors are valuable because even if they don't make major gifts, they make gifts repeatedly to help sustain your nonprofit organization. And those gifts add up over time. In fact, recurring donors give 440% more in their lifetime (giving monthly) than one-time donors. That's a lot of value to add to your nonprofit organization.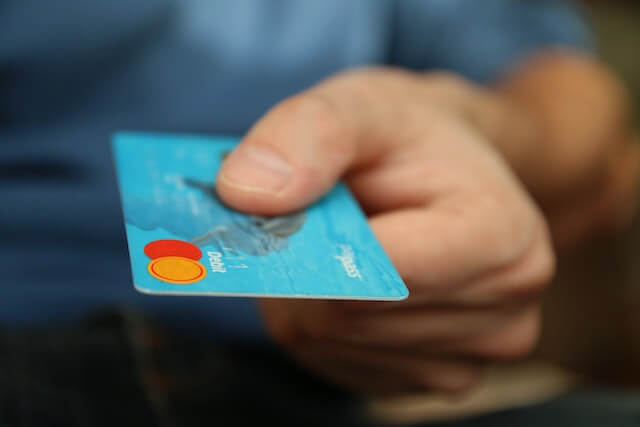 How to encourage recurring giving
To encourage recurring giving at your nonprofit organization, it helps to start with a recurring giving campaign. Reach out to your existing supporters (at least anyone who has supported with a one-time gift) and explain the benefits of making a donation on a recurring basis instead. Explain how this helps your organization provide more services to those in need to sell the impact of recurring donations.
When donations come in, be sure to thank your new recurring donors for their commitment to your cause. You could reward them by creating a giving society for your recurring donors so they're part of a larger organization of people who support your nonprofit. Plan events to get your giving society together to meet one another. Creating a community for your supporters shows that they're not alone in supporting your organization on a recurring basis and emphasizes the power of doing good.
During your giving society meetups, be sure to make the program all about showing gratitude to your donors for the work that they made possible. You don't want to ask for additional gifts from this group (at least not during these meetings) because they're sustaining your nonprofit with their gifts already.
Conclusion
Your nonprofit organization can increase your fundraising potential by incorporating these five small nonprofit trends. Each is designed to help inspire your donors to give more to your cause. The best part is these changes can be implemented without making monumental changes to the way you operate.
Qgiv can help you incorporate all of the nonprofit trends shared on this page. Request a demo today to see how we can help!