Virtual peer-to-peer fundraising events and campaigns have a critically important place in fundraising. They're essential in times like these, when physical events aren't an option — helping you engage with constituents and make them feel part of a community, even when they can't connect in person. In normal times, they can also be a less expensive way to raise funds year-round in between in-person events.
Whether you're moving an in-person event to a virtual event, or launching a new virtual event or campaign, getting participants to sign up to fundraise for your organization (and providing them with details, suggestions, and sample emails about how to raise funds from their family and friends) is only the start. Your ability to reach your fundraising goals depends heavily on your ability to engage with your peer-to-peer event participants and keep them motivated to raise funds.
Here are six ways to get your virtual event participants more involved and ultimately increase donations:
1. Host Facebook Live events
Facebook is a great way to connect with your peer-to-peer fundraising participants. Host Facebook Live events with your participants on a variety of topics to help them raise funds and keep them motivated to support your cause. Some example topics:
Peer-to-peer fundraising tips and strategies
Q&A with a top fundraiser from a previous peer-to-peer event or campaign
An "Ask the Expert" session with someone from inside or outside of your organization
An overview of your nonprofit's impact on your mission
2. Issue social media challenges
Create social media challenges to get participants more excited about your virtual event and help them engage with their donors. For example, at the beginning of the week, post your challenge online via your website and social media. (For those participants who may not be super users of social media, you may want to email the challenge as well.) Challenges can be related to your organization's mission, such as "the participant who posts the most dog theme photos wins the challenge," or generic, like "the participant with the most donor selfies wins". You can promote the winner online in the following week as part of a "winner's corner," or through a special shout out if your virtual event has a live element.
3. Use theme days
Participants who are having fun and feeling as if they're part of a group are more likely to feel engaged with your organization and with the peer-to-peer event or campaign they've signed up to support. One way to foster a sense of community among participants is to establish theme days. For example, designate a "crazy hat" day in which participants wear their most unusual hat and post selfies to your event's community page, or have your participants wear their favorite sport team's jersey.
4. Send out a call for videos
Ask participants to create videos to help motivate other participants. For example, ask your top fundraisers to develop a short video about why they're raising funds for your organization or what have been their most effective approaches for raising funds from friends and family. Be sure to provide them with a few guidelines (length of video, topics, file format), an example video, and an understanding of how you'll use the videos (to send as inspiration to other participants) so they have context as they create their videos.
5. Offer incentives
Those who sign up for your event or campaign already have shown interest in raising funds for your organization. But a little personal incentive can give them an extra nudge to keep up the fundraising momentum. For example, offer an online gift card, a t-shirt, or other tangible gift for participants who reach specified fundraising milestones.
6. Help your participants get to know you better
Getting your participants more knowledgeable about your nonprofit and your mission will help them be more effective at sharing your organization's message with donors. Offer fun, creative ways to get to know your organization better, such as a treasure map or scavenger hunt for your participants to explore your website so they can become more well-versed with your cause. Make it fun and informative by leading participants to different areas of your website or social media. Give them instructions on how to submit their answers either via social media, online form, or email. Provide weekly prizes for those who have completed the activity correctly. This is a particularly effective approach for participants who are new to your cause.
Keeping your participants engaged and motivated is key to peer-to-peer fundraising event or campaign success. It just takes some creativity and a bit of extra work. The approaches in this article will get you well on your way.
About the Author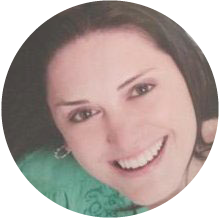 Laura L. Higgins, Strategic Consultant, Cathexis Partners
Laura specializes in fundraising and community-building events. She has worked with nonprofits for more than 15 years.