If you work in the education sector, you've most likely participated in a fundraiser or two. Whether you've raise funds for an after school program, to support a sports team, or to build new facilities, fundraising has played an important role. Fundraising software for schools makes online fundraising easier so you can spend more time making connections with the people that are more likely to donate to your cause.
If you're looking for a fundraising software that will help you raise money from students and alumni, your best bet is to invest in software that actively works to meet the needs of schools and other educational organizations. By using a platform with a comprehensive set of tools, your school can utilize popular fundraising campaigns for youth (like crowdfunding) and effectively reach out to alumni for continued support.
Researching the best fundraising software for schools can take a while, especially if you don't quite know where to start. In this guide, we've done the research for you! Below is a list of top fundraising platforms for schools:
Fundraising Software
Donor Management Software
Matching Gift Software
Wealth Screening Software
Qgiv for Educational Organizations
Follow along from the top or click to the one you find most relevant!
It doesn't matter if you're helping an elementary school raise money for a field trip or at a university's alumni office garnering support from past students, fundraising is a part of working with an educational organization. You're sure to find the solution best for you on our list!

Qgiv | Best Fundraising Software for Education
Platform Overview
Qgiv is a comprehensive software solution that can manage all your fundraising needs in one platform. From hosting an annual holiday fundraiser or raising money for scholarships, Qgiv equips you and your team with the right tools. With Qgiv, you can:
Customize and set up online donation forms.
Register students and parents for events and field trips.
Create unique forms for different departments or clubs.
Have access to peer-to-peer fundraising tools.
Host and manage events for all to enjoy.
Restricted donations so donors can choose where their funds go.
Facilitate text-fundraising for an easily added revenue stream.
Equip your fundraising team with Qgiv's tools! You'll be streamlining processes and engaging your constituents in no time.
When to Consider Qgiv
Qgiv aims to serve all types of educational institutions and organizations. Whether you're a part of the fundraising team for an elementary school, university, private school, or even an alumni group, you can take advantage of this fundraising platform.
With Qgiv, you can host all types of fundraising events to reach as many of your students and supporters as possible. Qgiv's software is effective because the Qgiv team understands the needs of an education-based fundraiser. Let's go through a couple of examples and how you might leverage Qgiv's tools:
Fundraising for a club. Build unique forms for your specific club while still using your school's branding, colors, and logo. You can also easily set up restricted gift options on an unlimited number of pages to better track progress for individual clubs and groups.
Giving Tuesday campaign. Elevate your Giving Tuesday campaign by using peer-to-peer tools to give students the power to raise money on your behalf. This way, they can fundraise to their own friends and families, reaching an exponentially wider audience than you could reach on your own.
Live fundraising event for parents and supporters. Depending on the type of school, your educational institution may host large fundraising events to raise money. Easily plan and manage your events using a variety of registration options. Qgiv has specific tools to help run auctions that include a mobile bidding tool. You can also use text fundraising at your event and watch your progress in real-time with a live screencast of incoming gifts.
No matter the type of campaign you want to host, Qgiv can empower better fundraising with the right tools.
How Much Does This Platform Cost?
Qgiv's price depends on the type of plan you want. You can choose a specific functionality Qgiv offers or go for the most comprehensive platform in order to maximize your fundraising success.
To learn which plan and package is best for your educational organization, check out their pricing page here.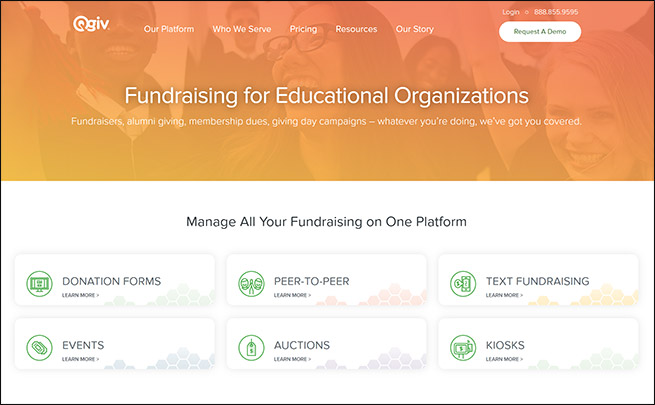 Best Donor Management Software for Education
Platform Overview
Bloomerang is a powerful donor management software that helps nonprofits fundraise while keeping its processes donor-centric. This is important if you're trying to sustain or increase your donor retention rate. Having a loyal donor base is very attractive to nonprofits because it usually also means consistent support as well.
From an interactive dashboard, Bloomerang users are able to review their donor retention efforts and also view suggestions for improvement. In this same platform, you can track your various fundraising campaigns and get a better sense of incoming donations, reports, and your donors.
When to Consider Bloomerang
Bloomerang understands that private and other independent schools have unique challenges when it comes to fundraising. If your private school has trouble reaching out to those after they've graduated, Bloomerang can easily compile relevant donor data and outreach information for you.
Private schools often struggle with the best way to keep track of alumni and can easily turn to Bloomerang as their alumni database. Then, they can send potential donors relevant school news and updates, invite them to events, and track their donations all from one platform.
How Much Does This Platform Cost?
Bloomerang's pricing is simple and very straightforward. Depending on the size of your private school, the prices will range. Check out their pricing plans here.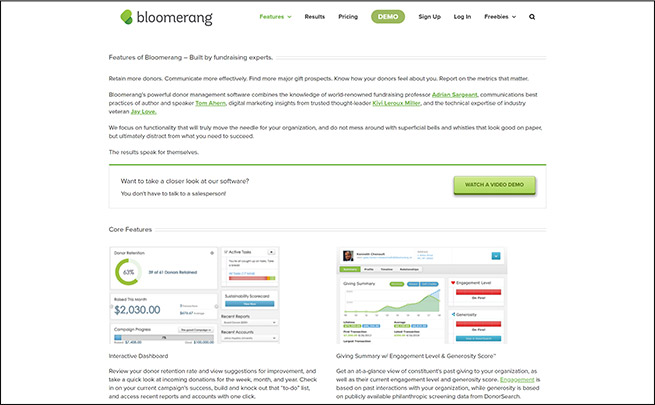 Platform Overview
If your university often finds itself having trouble contacting and managing your alumni network, DonorPerfect might be able to help.
DonorPerfect specializes in donor management and is able to compile donor data and metrics to assist nonprofits in making smarter decisions regarding their engagement strategies. This way, you can better reach your donors with more personalized and targeted content.
When to Consider DonorPerfect
With its specific alumni management tools, DonorPerfect can help educational nonprofits manage and engage with the supporters who mean the most. You'll be able to collect, organize, and track alumni information as well as individuals' giving history. Using this data, you can better engage with your alumni and motivate them to give by reminding them of their connection with your organization.
Additionally, you'll have the tools to contact alumni in the most common ways they prefer to communicate, like running class lists and hosting phone-a-thons. If your organization collects dues of some sort, you can also easily collect them online with DonorPerfect.
How Much Does This Platform Cost?
DonorPerfect has multiple fundraising solution packages that your organization can browse through. Consider which one would fit your needs best on their pricing page.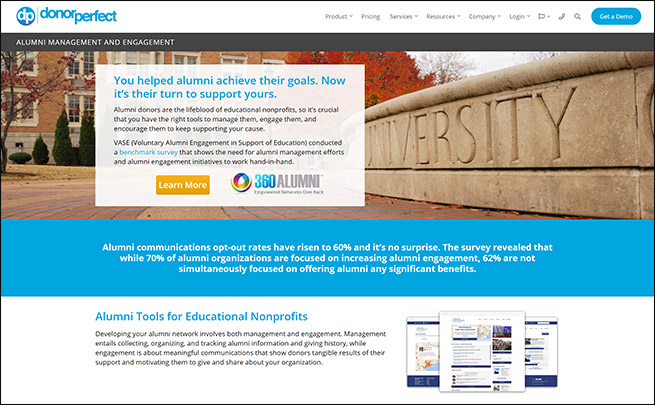 Neon | Donor Management
Platform Overview
Neon is an effective school fundraising software that specializes in organizing donors and managing events. With Neon, your school can take advantage of donor management tools like email marketing and flexible donation forms.
Neon's flexible donor database lets schools track your alumni, parents, and other donors all from one platform. You get a better overview of how each donor engages with your school's fundraising efforts and pinpoints areas you might be able to improve.
When to Consider Neon
Schools use Neon for their fundraising efforts and to improve their webpages. Neon also specializes in nonprofit web design and can help your school (or a school club) create an online presence that will inspire and impact potential donors.
Every website that Neon creates is based on genuine nonprofit website research to ensure that you grow your support base and help raise more for your cause.
How Much Does This Platform Cost?
All Neon packages come with a core set of tools, but there are a wide variety of packages and price points you can choose from. Check out their pricing page here.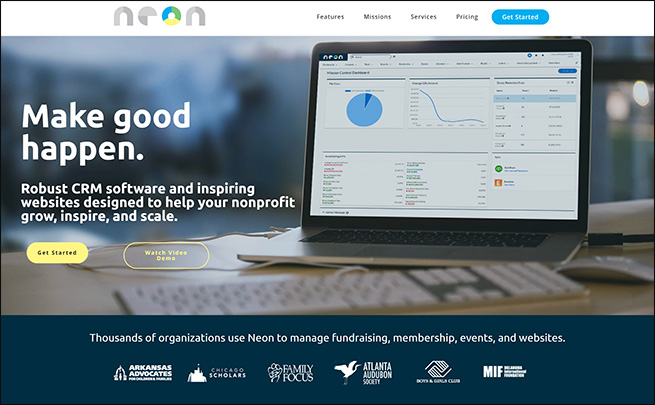 Platform Overview
ClearView CRM is a popular choice for nonprofits trying to get a grip on their growing donor base. ClearView CRM ensures that your donor list is clean and there's no data inaccuracy or duplication. You can also take advantage of ClearView CRM's import and export feature to transfer data easily!
Schools take advantage of this software as well. ClearView CRM can assist your school with handling donor data and get a better understanding of your alumni and other supporters.
When to Consider ClearView CRM
Does your school have multiple fundraising channels? Whether it's live fundraising events or online giving through your school website, it's a good idea to invest in a platform that can handle this. With ClearView CRM, your school can oversee and manage multiple fundraising channels from one platform.
This means that all of your different fundraising efforts and strategies will communicate with each other and complete their processes using information from the same donor database.
How Much Does This Platform Cost?
ClearView CRM's pricing depends on the size of your organization and support you require. If you're curious to learn more, contact them through their website.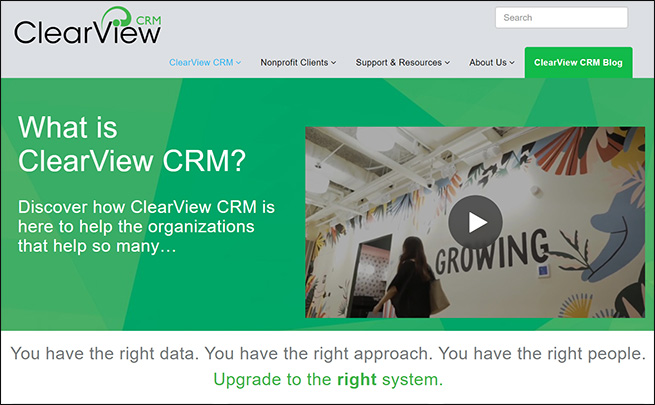 Kindful | Donor Management
Platform Overview
One of the hardest parts of school fundraising is keeping track of all your donors. With Kindful, nonprofits can easily view a donor's lifecycle and get a quick determination of the gifts they've made in the past as well as actionable insights to build on.
Track which donations go through and which don't. Schools often obtain pledges from their students or alumni, promising that they'll donate in the future. Using Kindful, you can keep track of these expected gifts and verify if they are consistent with the pledges. You can also identify which of your donors are connected to each other through household and relationship tracking.
When to Consider Kindful?
Many schools turn to Kindful to help them organize their donor data because the platform has wide communications capabilities. Making sense of your alumni and donor data is great, but it's even better when your school fundraising software uses that data in its processes.
For example, you can automate certain tasks triggered by certain actions your donors make. This can be as simple as sending a donor acknowledgment letter when a donation is made.
How Much Does This Platform Cost?
Kindful's price varies and is dependent on the number of contacts you have. Use their pricing scale to pinpoint the type of relationship you're going to need and how much it'll cost. Check it out here!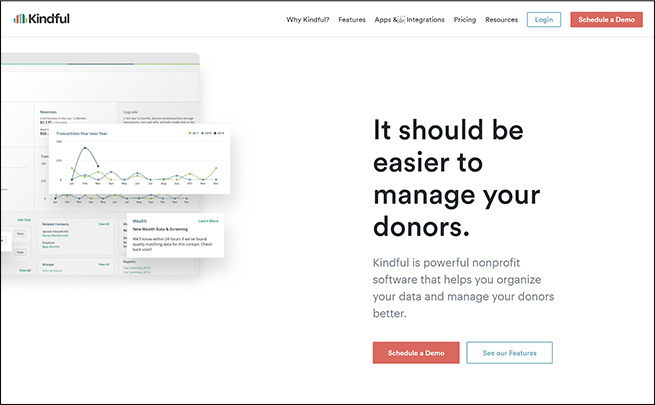 Platform Overview
MatchMaker was originally an independent online fundraising software designed to meet the unique needs of small to medium-sized organizations. However, it was recently acquired by Arreva, another online fundraising and donor management software.
With Arreva, nonprofits and other organizations that fundraise can now take advantage of MatchMaker's unique online fundraising capabilities and effectively raise donation revenue.
When to Consider MatchMaker?
Schools are likely to turn to Arreva because it brings their online fundraising and marketing efforts into a single place. From there, your school can handle event registration, peer-to-peer functionality, volunteer registration, and more.
With the Arreva solution MatchMaker, you can also improve relationships with alumni. This is great for higher education institutions trying to increase their alumni engagement. Easily run alumni events and empower alumni to raise money on your school's behalf.
How Much Does This Platform Cost?
Arreva's pricing plan is dependent on the type of services you want. They can do something as simple as data conversion to installing multiple software platforms for your online fundraising and donor management needs. Consider starting off with a live demo.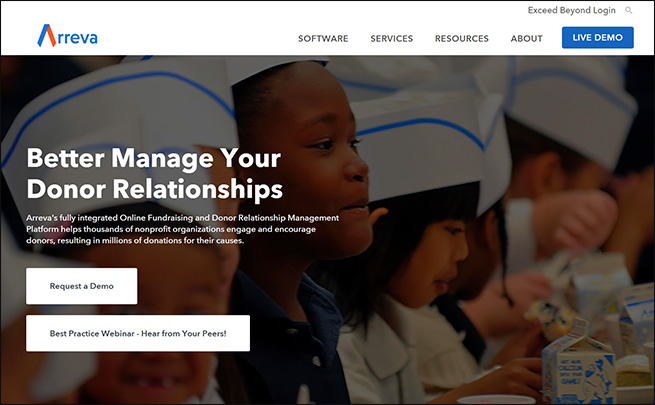 Best Matching Gift Software for Education
Platform Overview
360MatchPro is the top matching gift automation software that nonprofits can use. With access to one of the largest and most comprehensive matching gift databases, fundraising professionals can use 360MatchPro to identify match-eligible donors and automate making that ask with all the necessary information and access to forms. Additionally, 360MatchPro can track matches that are submitted and even automate the process of following up.
Corporate matching gift programs can be a huge revenue boost for any organization, as your donors don't actually have to give additional money. All they have to do is submit a matching gift form to their eligible employers!
When to Consider 360MatchPro
Universities can find a lot of value in investing in a matching gift automation tool. Many alumni and other supporters will go on to work for employers and companies that have matching gift programs and other corporate giving programs. With 360MatchPro, your university can increase your fundraising without having to ask your alumni and recent donors for more money.
360MatchPro will automatically screen your recent donors and send them their relevant matching gift information. Your university can double or even triple these recent donations if the matching gift submission has been accepted.
How Much Does This Platform Cost?
360MatchPro is a complete matching gift marketing platform for larger institutions like universities.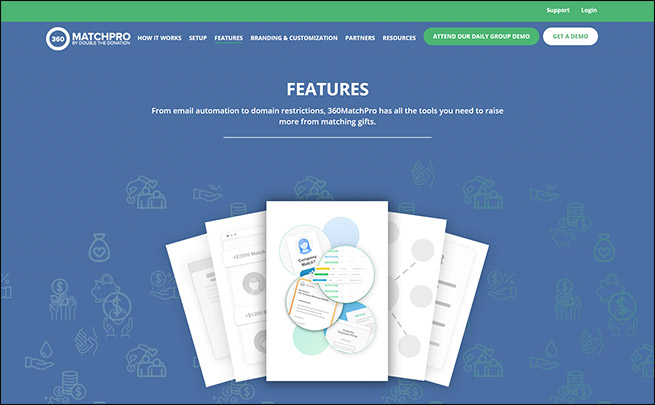 Best Wealth Screening Software for Education
Platform Overview
DonorSearch is a powerful prospect research tool used by many nonprofit organizations. With access to the nation's largest philanthropic database and a robust wealth screening tool, DonorSearch can help you determine the best donors to contact and who is most likely to make the biggest impact with their gifts. This is great for organizations trying to increase their major gifts, annual funds, or planned gifts.
Major gifts make up a large portion of a nonprofit's annual fundraising, especially for educational institutions. Don't let this fundraising strategy fall to the wayside! DonorSearch helps with major gifts fundraising by compiling an RFM (Recency Frequency Monetary value) score using wealth screening and its philanthropic database. This score determines how effective a prospect's donation will be towards your organization.
When to Consider DonorSearch
Private and other independent schools often seek out just a few prospective supporters and alumni to help them increase their fundraising. Major gifts, annual funds, and planned gifts are all highly-desirable donation types that schools love to receive. This is because their impact is large and more dependable than smaller, infrequent donations.
Schools can easily take advantage of DonorSearch and gain a better understanding of their alumni and donor database. With DonorSearch, you can know:
Where your alumni/donors are and what they're up to.
Each alumni's/donor's wealth level and giving capacity.
Each alumni's/donor's philanthropic history and giving affinity.
With this information at your fingertips, you can make the right fundraising ask of the right donor.
How Much Does This Platform Cost?
The pricing for DonorSearch varies depending on the size of your donor database. For more information, try their free trial.

Qgiv for Educational Organizations
Qgiv offers a comprehensive solution for all of your education-based fundraising needs. No matter what type of school you are, you can easily create and customize your own fundraising campaign with Qgiv's vast fundraising tools.
With its flexible online donation forms, event management and registration tools, donor management tools, and more, your school will be seeing fundraising improvements in no time. Explore the way that the following schools and educational organizations used Qgiv:
Qgiv for Universities
Universities often find themselves fundraising, no matter if they're a public or private institution. These funds go to general upkeep and the resources schools give their students to succeed. This money can also fund important programs and offer scholarships to students in need.
Turning to university fundraising software is common, especially for institutions trying to expand their outreach and keep track of their growing alumni donor base. Consider the following common university fundraising campaigns and the software solution features you should have:
Restricted donations. If your school offers multiple scholarships, use your software to either build a scholarship fund donation page and add restrictions for each fund or build individual pages for each one. Donors will love the option to help someone come to your school.
Peer-to-peer fundraising. College students are some of the most tech-savvy ones out there, so take advantage of this with a peer-to-peer fundraising campaign. With capable university fundraising software, each volunteer can create their own personal fundraising page and share it with their network of family and friends.
Text fundraising. The Tuesday after Thanksgiving, #GivingTuesday, is one of the biggest fundraising days of the entire year. Many universities take advantage of this charitable momentum and host a text fundraising campaign. Just provide your donors with all the information, like the phone number, short code word, and campaign keyword.
Make sure your university fundraising software is able to meet all of your fundraising needs.
Adams State University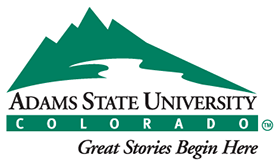 Adams State University is a Colorado-based institution that decided to turn to Qgiv when they were looking for a more secure payment processing system.
"We were looking to change our credit card processing and were so fortunate to find Qgiv! The set up was easy, and the customer service is amazing! It is so simple to access our information and run reports. We have all the tools we need to advance our online giving program, and contributions have increased significantly."

– Tammy Lopez, Executive Director of Adams State University Foundation
Qgiv for Private & Independent Schools
Private and other independent schools often conduct fundraising efforts throughout the school year to supplement their tuition. These are the funds that help maintain your unique programs and provide your students with unforgettable experiences. Private and other independent schools usually aim to target parents and alumni.
Review various fundraising software for education and which ones might be better suited to meet your institute's unique needs. A solution with these capabilities is a good idea:
Event registration. Often your school will host field trips or other events and will need a capable system to track guests and attendees. Ensure your school fundraising software can support this, giving options for parents to register their whole family at once.
Auction fundraising. Many private and other independent schools turn to auction fundraisers as a way to engage parents and alumni. Gather a group of items to auction off and use your software to facilitate event registration, manage bids, and lead the item check-out process all in one place.
Customized forms. Use your school fundraising software to create customized forms for your school's unique needs. You can even brand it to your colors and let donors share it on their social media platforms. Create forms for things like paying tutors or paying club dues.
School fundraising software with the above features is sure to help supplement your private school fundraising efforts.
Bishop Catholic High School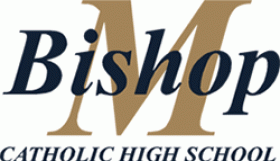 Bishop Catholic High School was working to increase their online giving when they encountered Qgiv and gave the fundraising platform a try.
"What an amazing product! With Qgiv we had everything we needed right out of the box. We were able to offer our donors an easy to use interface coupled with the most secure giving environment available. The easy to use web interface can be configured by essentially anyone who has ever used a computer. Our virtual giving has tripled!"

– Chris Waggoner, Director of Information Technology at Bishop Catholic High School
Qgiv for K-12 Schools
K-12 schools are guiding some of our youngest and brightest minds. They often host fundraisers to raise the revenue for various programs and the extracurriculars they offer. Fundraisers are a good way to supplement many funds, and schools often rely on it heavily.
Whether you are fundraising to fund a school trip or create a new afterschool program for your students, it's a good idea to invest in capable fundraising software to help you reach donors. Make sure your tool has these key K-12 fundraising needs:
Event registration. Grade schools often host fundraising events to engage parents and family. Make sure you can effectively manage and oversee all of the event attendees as well as process donations.
Donation apps. A cool feature to look for in your fundraising software is a donation app so donors can give in person, even if they don't have cash or a checkbook on them. This is great during any of your school-wide events. Position a staff member at a stand and equip them with a smartphone or tablet to handle donations in real-time.
Unique forms. K-12 schools often have a variety of clubs and departments that might all fundraise for their own needs. From the Parent Teacher Association to a student theatre club, your fundraising software for education should allow any club/department to brand and customize each of their forms.
These are just some of the key features to watch out for. There are many other ways K-12 schools can leverage education fundraising software.
Perkins-Tyron Booster Club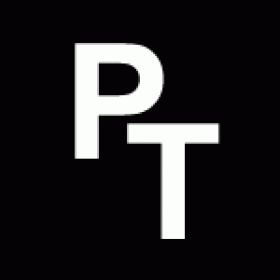 The Perkins-Tyron Booster Club was created as a way to support the athletic and extracurricular programs at the Perkins-Tyron public schools after budget cuts. The Perkins-Tyron Booster club works hard to raise funds as well as recruit volunteers to uphold the programming that so many of the Perkins-Tyron students love. It was getting harder to get donations, but then they found Qgiv.
"We're starting to see social fundraising take shape at the high school education level. Most K-12 institutions are way behind in raising funds online, but for a small town in rural Oklahoma, getting one-time and recurring gifts from alumni has been very rewarding. We recently started a campaign for the Sweepstakes Society for our band program that involved planning and managing recurring gifts and pledges. We never could have done any of this without Qgiv!

We REALLY appreciate Qgiv. Public education needs help; it is great to see companies like Qgiv making a difference!"

– Jimmy Aldridge, Perkins-Tyron Booster Club
---
It's important that your school is equipped with fundraising tools that are meant for educational institutions and organizations. If you want to learn more about school fundraising and other general tips, check out these resources: