With the increasing popularity of online fundraising, one of the biggest concerns for donors and nonprofits alike is security. The fear of fraud is more prevalent than ever with all the advancements in technology, so staying ahead of the curve in safeguarding sensitive data is paramount for your organization to be able to raise the money you need to create positive changes in the world safely.
Why fraud prevention is important for nonprofits
While your donors may enjoy the ease of donating online, nonprofits are often considered prime targets for fraud because they rely on donations and often aren't large enough as an organization to keep IT staff on hand. There are a few types of online fraud nonprofits should look out for, but one of the most prevalent is card testing. Card testing is when someone tests if stolen card numbers are processing payments by making small donations to nonprofits, often appearing as spam donations to an organization. These tests can lead to a loss of resources for your organization with chargeback fees and lost administrative time.
For years, our internal tools effectively managed and controlled instances of card testing. Our various protective measures ensured that genuine donations could flow seamlessly without obstruction, and our efforts enabled us to keep fraudulent activities at bay. But our efforts to throttle this type of fraud were no longer working to the standard Qgiv strives for, and we determined that it was time for an update to our security practices.
We observed a growing trend of card testing over the years, with a significant surge in recent months, and this alarming uptick prompted us to take a closer look and seek innovative solutions to reinforce our commitment to data security.
How Qgiv helps organizations prevent fraud
Transparency is of utmost importance to us, and as we aim to enhance our defenses against card testing, we'd like to keep you updated on how Qgiv helps your nonprofit prevent fraud.
Third-party advanced bot detection
While our other fraud prevention methods work fairly well, we've also been looking at new technology to leverage against card testing. As we've explored the evolving landscape of cyber threats, we made the decision to collaborate with specialists who possess deep expertise in combating bots and have adopted an AI-enhanced fraud protection system.  
The outcomes have been nothing short of remarkable! In just a few weeks, we've witnessed a staggering 97 percent reduction in card testing instances hitting your Qgiv forms. This monumental achievement has significantly relieved the mounting pressure our clients and supporters have been facing over the past several months.
Our success is a testament to the power of your feedback and collaboration alongside an innovative implementation to resolve the challenge. By embracing this cutting-edge bot detection technology, we've fortified your donation forms against malicious activities. This system helps us efficiently safeguard your data and ensure that every contribution reaches its intended destination. We're committed to staying proactive in the face of evolving threats, and the addition of this new technology is another way we aim to seek methods to enhance security and streamline the donation process.
Monitoring processes
People often find new ways to commit fraud, so to actively fight against this, we keep a lookout for any suspicious activity that could harm you or your donors. At Qgiv, we are dedicated to monitoring patterns and processes used to commit fraud on a broad level. Once a pattern is established, the Qgiv team tweaks the algorithm as necessary to protect clients without keeping them from the donations supporters are there to give. For the best possible protection, it's important for your nonprofits to monitor transactions on a more granular level and implement fraud prevention best practices into your organization's processes.
CAPTCHA
You know how a lot of forms on the internet require you to choose specific pictures or retype a random combination of numbers and letters to prove you're not a robot? That's CAPTCHA! Many types of fraud use a computer program rather than inputting any data manually, especially card testers running many stolen card numbers at once. CAPTCHA prevents this because computers (or robots) can't detect exactly what's in an image. In certain circumstances, if our Qgiv systems suspect fraud, your forms will auto-enable CAPTCHA to prevent it, and you can also request to have CAPTCHA always enabled on your donation forms!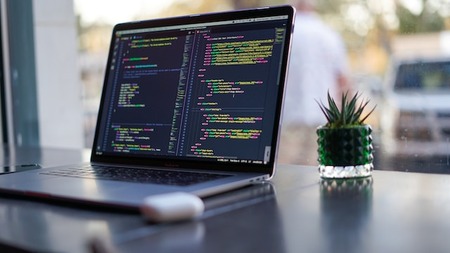 Fraud mitigation best practices
Outside of algorithms and computer programs, there are also some fraud mitigation best practices to help you decrease the risk of fraud. One best practice Qgiv uses to protect you is screening for IP addresses with bad reputations with known malicious activity to prevent them from accessing donation forms. Another best practice we use is adhering to the PCI compliance checklist as a level 1 merchant, meaning we follow the strictest practices to protect you and your donors' sensitive information.
Besides the fraud mitigation best practices we follow, Qgiv also provides tools for your organization to implement prevention methods as well. Our platform helps you easily track your transactions for any unusual donations that you can then report back to us! Card testers prefer to donate small amounts without too many steps to process the transaction, so we also offer multi-step forms and minimum donation amount options which can both help discourage this type of fraud.
Final Thoughts
You and your donors' cybersecurity is of the utmost importance to us as a fundraising platform. As the challenges posed by fraud evolve, we evolve alongside it, always striving to provide you with the best possible tools to ensure seamless, secure donations. We're committed to providing a safe and hassle-free experience for both our clients and their supporters, and the success we've seen by adding this new third-party advanced bot detection system to our list of fraud prevention methods reinforces our dedication to finding technology innovations that help us keep your data safe.