The beauty of auction events is that with the right tools you can easily transition an in-person event to a virtual event when it's unsafe to get together in large groups. We've recently shared success tips for converting your auction into a virtual party. That article discussed how to host a virtual auction, but what about the auction item ideas? Coming up with the perfect auction items is difficult, so we've come up with the following auction item ideas for your next virtual auction.
Gift cards
Gift cards can make a perfect virtual auction item. Not only are bidders able to purchase exactly what they'd want or need when they win one, they're also easy to send. You can purchase gift cards in both physical and digital formats.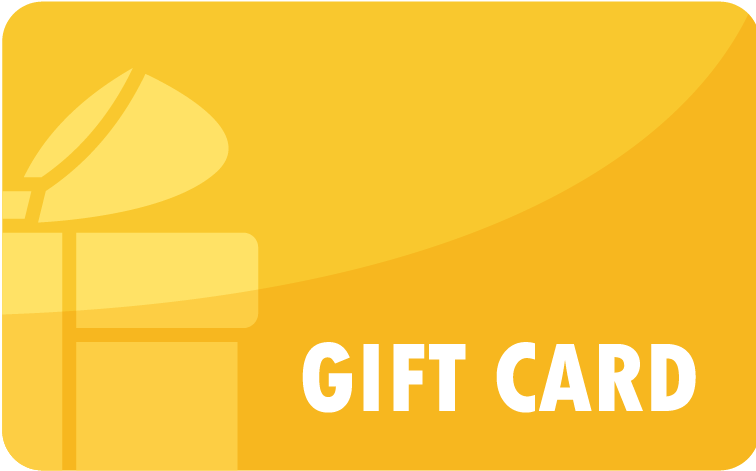 Advantages of gift cards
You can support small businesses without buying physical merchandise
Buyers choose how to use the gift card
You can purchase a wide variety of gift cards to interest more bidders
They can be sold in bundles or separately
They can also be added to gift baskets to boost the basket's value (You can find examples of gift cards included in a gift basket in the physical items section of this article!)
Disadvantages of gift cards
It's unlikely that you'll earn more than the card's value by auctioning them separately
Not all retailers are willing to donate gift cards to your organization
Gift vouchers
When hosting a virtual event, rather than sell large items or electronics that you must store and then ship to winning bidders, sell vouchers for items instead. Arrange with local businesses to prepare a voucher good for a specific, redeemable item. Then, bidders can wait until it's safe to redeem the voucher and pick up their item. Vouchers can be good for electronics, furniture, home goods, and much more. You could even prepare your own vouchers bidders can exchange for intangible objects such as shares of stock (which can be purchased in the format of a gift card).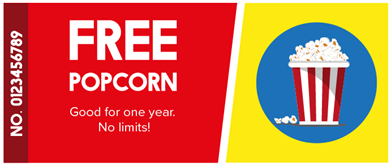 Advantages of gift vouchers
They're redeemable at any time directly from the retailer (except in the case of the stock option)
You don't have to pay to ship or store heavy, breakable items
The bidder can pick up the item when it's convenient for them
Disadvantages of gift vouchers
Bidders must travel to a store to redeem them
If the item is large or highly breakable the bidder will likely have to arrange for help transporting the item or rent a large vehicle capable of hauling the item safely
The ability to redeem the voucher for the item is dependent on the store's hours and item availability
Services
Your auction doesn't have to be all about physical items. Instead, consider auctioning off a service. There are a wide variety of services that people need regularly but put off because they're waiting for a good deal. Partner with local companies to offer their services as either in-kind gifts you can auction off. If services can't be offered for free, try to negotiate for a discounted purchase price then auction the item with your purchase price set as the item's reserve. This guarantees you won't sell the service without knowing you're at least making your initial purchase back.
The variety of services you can auction are endless. You can offer automotive services like free oil changes, tire rotations, A/C tune ups, and more. Other services can be helpful for bidders in need of help around the house. You can auction off maid service or lawn care, roofing and painting services, and other household help bidders may find valuable.
Want to support personal development instead? Some services you can offer for bids in this area include music and art lessons, classes on valuable subjects, gym memberships, and more. The possibilities are endless.
You could also offer event tickets and experiences as a service (especially when it comes to future events taking place once the COVID-19 pandemic is under control).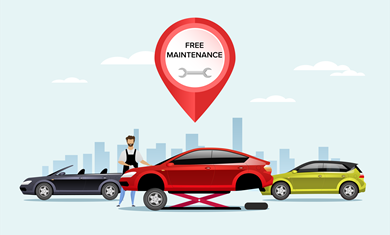 Advantages of services
Services are perceived to have high values that bidders will pay for if the service is needed
Bidders get something they need rather than the focus being solely on items
You don't have to manage or ship items (except in the case of event tickets)
Disadvantages of services
You must put a lot of trust in the company who donates the service to fulfill their obligation
It can be tricky to determine what kinds of services will entice your bidders
It can also be tricky to get these services donated, which means you may incur additional auction costs
Physical items
Physical items are great to offer even if your event is digital. While physical items can be a bit tricky to store and send to winning bidders, they can be easier to acquire from local businesses than other auction types of auction items. Plus, physical items can be a great way to get face time with your supporters. Encourage them to come to your organization to pick up their items after the auction. You can bring the items right out to their car and thank them for supporting you. Offer a wide variety of items ranging from inexpensive, fun gift baskets to high end electronics. You can even offer items related to your mission. We've included some of our favorite physical auction item ideas below. For 50 more auction item ideas, check out this blog post!
Unique virtual auction item ideas with a stay-at-home theme
Porch makeover kit including outdoor furniture, rug, umbrella, and lights
Yard games for adults: badminton, croquet, cornhole sets, etc.
Kids' yard games: sprinkler attachments, a slip-n-slide, etc.
Subscription to a meal service plus an apron, chef's knife, cutting board, and prep bowls
A meditation kit including a yoga mat, incense, and subscription to a meditation app
Bread baking starter kit including cookbook, bread basket, and a "bouquet" of flours
Looking for more virtual auction item ideas? Download our list of 25 stay-at-home themed item ideas for your next virtual auction!
Mission-related items
Our last idea is for nonprofit organizations that have mission-related items. This suggestion works best for arts and culture organizations that help creative people pursue their passions. Auction items in this category could include artwork made by those you serve. But this option isn't limited to arts organizations. For instance, if your nonprofit's mission is community development, you could auction off a plot in a community garden, a naming opportunity at a public park (like on a bench, paver, or pavilion), or a gift basket filled with goods from local, small businesses.
Advantages of physical items
Your bidders get a tangible item that will remind them of your organization when they see or use it
You're making it easy for supporters to purchase things they want or need and benefit you at the same time
Physical items can be easier to get donated as in-kind gifts and individual items can be combined into a great gift basket
Disadvantages of physical items
In many cases, you'll have to pay to ship the item to the winning bidder (unless you encourage curbside pickup after the event)
You'll have to manage and store items until they're purchased and shipped
Conclusion
The virtual auction item ideas above make it easier to manage the biddable items at your virtual auction. By taking cumbersome items off the table in exchange for more manageable auction item ideas like gift cards, vouchers, and services, you're saved significant hassle during your virtual event. One common hurdle with a virtual auction is the cost of sending items to the winning bidder – especially for items you're storing at your facility. By offering gift cards and vouchers, services, and mission-related items, you'll have an easier time managing your items so you can focus on making your virtual auction a success. Next, use our tips to run a successful silent auction.
Still looking for the perfect software for your virtual auction event? We've got you covered!