COVID-19 is here, and nonprofit fundraisers are scrambling to adapt. Questions like "How do I do my job from home?" and "How can we continue to serve our community during a health crisis?" abound, and many nonprofits are facing event cancelations or postponements.
But, thanks to tools like social media channels, online fundraising platforms, and streaming services, tons of fundraisers are getting creative with how they're handling their events. We're going to look at different ways fundraisers can move their silent auctions online so they can connect with their donors, even if it isn't face to face.
Here are four tips you can use to throw a virtual silent auction event!
A quick note: In this article, much of our advice is going to refer to our silent auction platform and the Givi app donors use to participate in auctions. But these tips will be applicable to almost every digital auction platform, so don't worry if you're not using those tools. If you're interested in learning about those platforms, we can totally give you a demo!
We're also going to show you some great examples from our friends at Big Brothers Big Sisters of Southern Minnesota. The day before their "Evening for Kids' Sake" event, the team pivoted from an in-person event to a virtual event in 24 hours! So far, they've raised ~$43,000 to support their programs!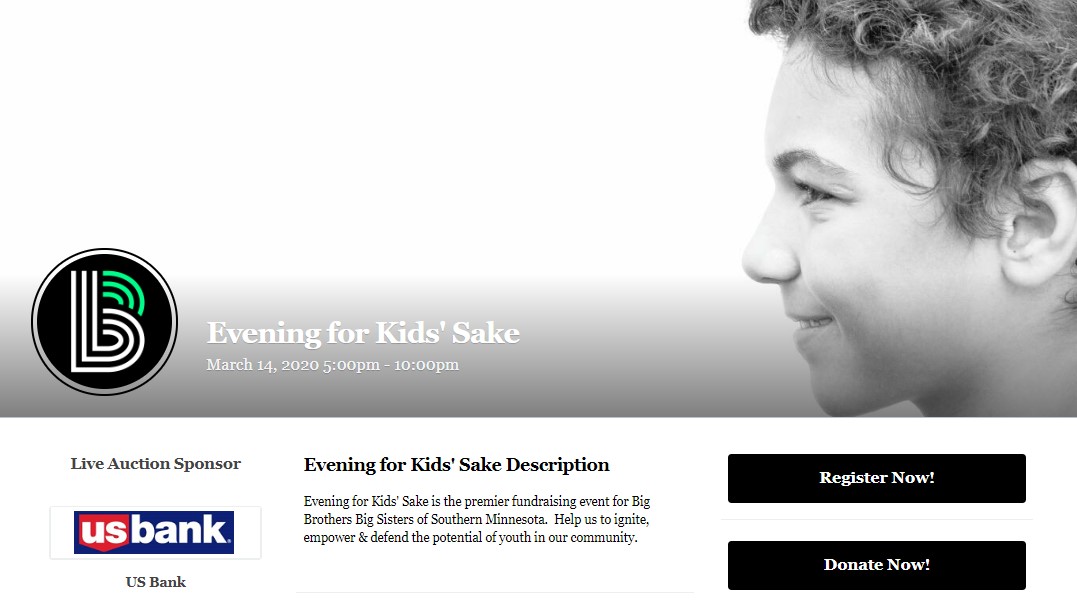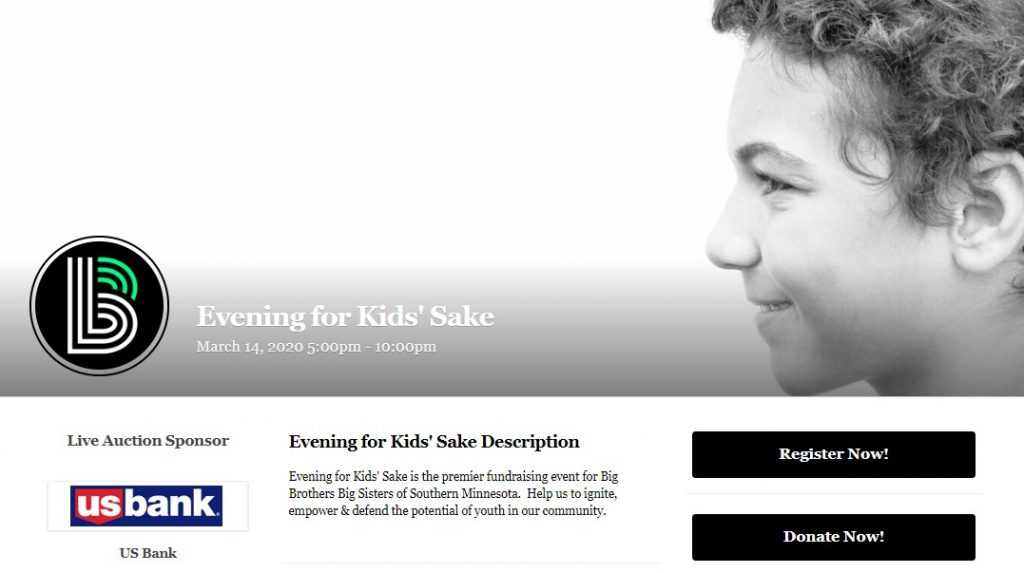 Tip #1: Communicate, communicate, communicate
The key to making this successful is to communicate to your donors why you're moving your event into the virtual world and how it's going to be fun for them. Keep your communications positive! Your donors are being inundated with worrisome news reports and are probably worried and nervous. Stand out by presenting your backup plan in a positive light. When you're writing your donor communications, think less "somber announcement in response to fears" and more "invitation to a fun event your donors can enjoy without worrying."
Depending on how far along in the planning process you are, you're probably going to want to communicate with your donors more than once, and you'll want to do so on more than one communication channel. Build a plan for your outreach efforts that includes:
Multiple email announcements to people who have not yet registered
Multiple email updates to people who have already registered to attend
Social media posts sharing how your virtual event will be fun for donors
Posts sharing fun details about your virtual event (more on that later!)
The main points to communicate to your donors are simple: the coronavirus may prevent you from hosting a large, in-person event, but there are plenty of ways to virtually come together to support your community!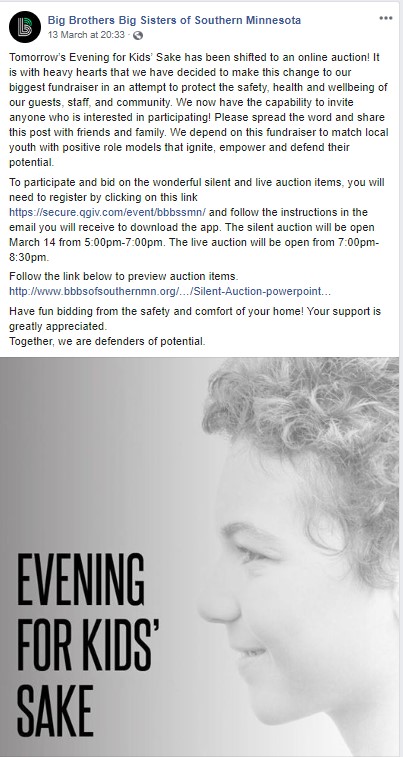 Tip #2: Streaming video is your best friend
Have you ever tuned into a Twitch channel or watched someone on Facebook Live or IGTV? If you have, you know how engaging live video can be! Your auction attendees might not be able to go to your venue, but live video can offer tons of engagement opportunities. Consider using live video to:
Share stories about what your donors' gifts and bids will fund.
We know that donors want to make an impact with their gift; giving virtually doesn't change that! Streaming can actually be a powerful tool here: even without being in the same room, it can feel very personal. You won't be on a stage reading a script in front of a PowerPoint; you'll be sharing real life stories very close to your camera.


Live stream speakers and entertainment.
One of the auction events I attend every year includes a brief musical performance from one or two high schoolers who have benefitted from the nonprofit's programs. It's a huge hit every year! If you have something similar set up for your auction, see if your performers or other speakers would be willing to livestream their speech, story, or performance so others can tune in. Ask people in your community to share their talents, too, if appropriate, and make sure everyone knows when they should start streaming. You could also use something like Google Hangouts to let multiple people stream at the same time, which could make transitioning less awkward!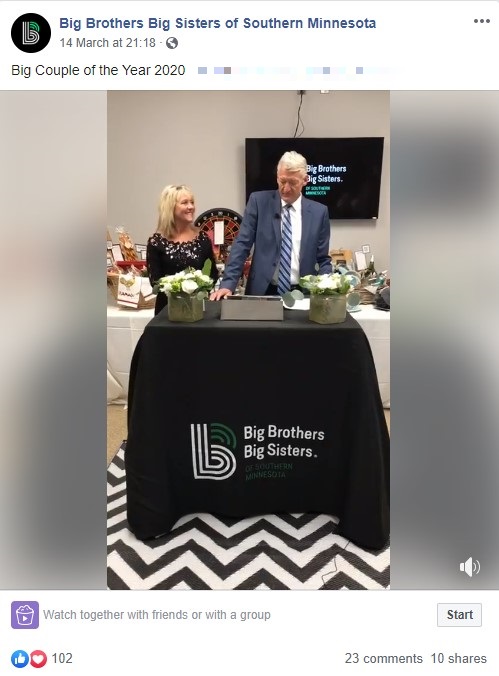 Invite donors and attendees to interact with you.
Ask people to share their own stories about how why they support your organization and what their involvement means to them. Having someone present to read these on a live stream is really useful! This is something I see work exceptionally well on Facebook Live, but this can work on lots of different streaming services.


Keep people excited by streaming reactions as people donate or engage with you.
A few years ago, I got hopelessly sucked into a live stream of nonprofit staff in their office during Giving Tuesday. They goofed off, sang, shared stories from their clients, and engaged in various shenanigans when they reached important fundraising milestones. If you and your staff can't all be in one room, there are plenty of ways to invite multiple people to stream simultaneously!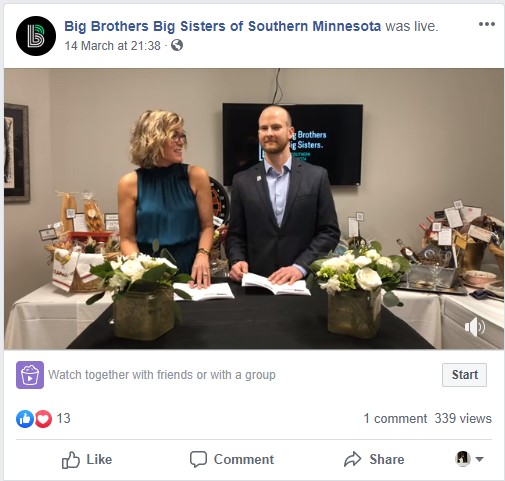 BONUS TIP: Mitigate Trolls
It takes a special kind of person to stir up trouble at a charity event, but it's always prudent to have a troll-prevention plan in place. Take steps to mitigate that kind of disruption by:
Considering making your virtual event invite-only or running your event through a private Facebook group. Give people access information or add them to your group when they complete registration.
If you're having problems with trolls, don't do a live feed of messages. Have someone handy to moderate interaction or feedback.
Think through some incentives you might offer. Trolls have a notorious tendency to take advantage of some things. See: "Boaty McBoat Face" or the Mountain Dew naming debacle.
Tip #3: Let your "attendees" bid remotely
If you were already using a digital silent auction platform, you probably already have your items built on your platform so people could use their phones or computers to bid at your auction. They can still bid that way! When donors are bidding on items or making donations on your event page, give them a shout out or interact with them somehow. Once you get started, there are tons of opportunities to engage people as they interact with your event. Some fun ideas include:
Drawing attention to bids on particularly popular items
(Nicely) encouraging competition between bidders—we have an auctioneer in my hometown who is exceptionally good at this, and everyone loves him!
Giving shoutouts to people who donate or make fund-a-need purchases
Digital silent auctions are already becoming increasingly popular, and part of that is because they allow people to participate even if they have to miss the event itself. The tools exist—now it's time to get creative with how to use them!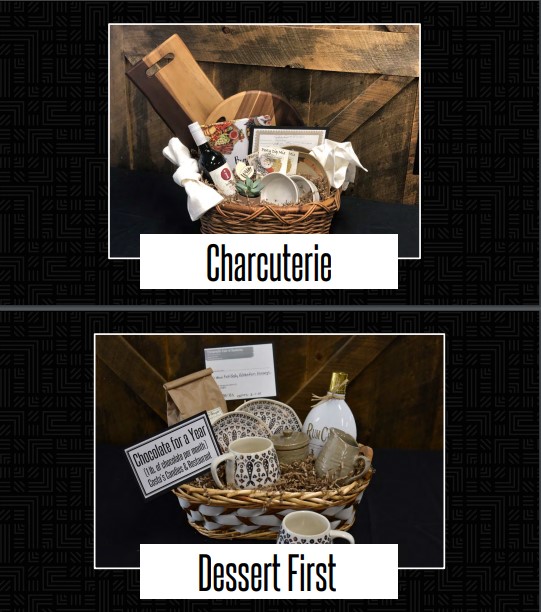 Tip #4: Get creative
A few years ago, I had a rotten cold on the night of a dear friend's birthday party. I was crushed I couldn't attend, so my friends left a bottle of champagne on my porch and gave me a way to participate virtually. They sent me the Spotify playlist that was going to play at the party, we all shared selfies using a hashtag for the party, and I toasted the birthday boy with champagne at midnight, just like my friends did.
Try turning your virtual silent auction into a whole experience for your supporters! You could:
Send a link to an event playlist so supporters can groove along at home
Choose an event hashtag and encourage people to share selfies as they enjoy the evening
If your budget (and timeline) allows, send auction attendees small swag bags ahead of the event that include props, nonprofit merchandise, or other fun items and a note encouraging them to get involved
Create a private Facebook group for attendees so they can hang out, share photos, and connect with each other and your staff
Schedule periodic outbound text messages that encourage participation, then send them during the event itself to make things feel more personal
There are tons of ways to get creative and make this virtual event a real party for your supporters.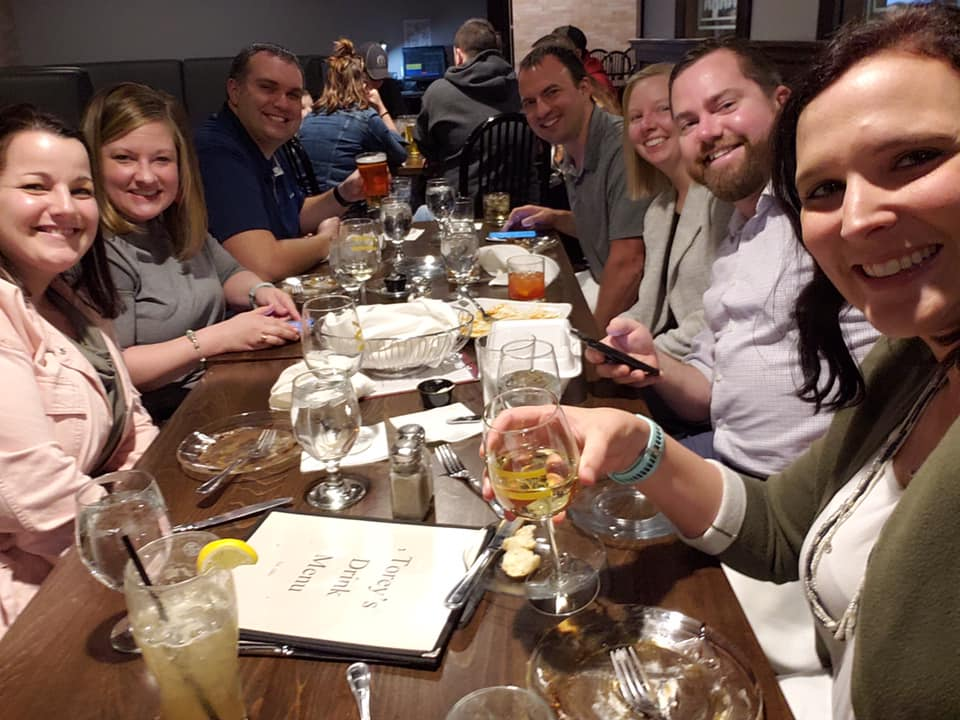 Fun ideas from the Qgiv team
Looking for more ideas? Here are some ideas shared by the Qgiv team—what would you add?
"Do a group countdown toast!" – Melaina, Social Media & PR Manager
Use your livestream to count down to a community toast. Your supporters may not actually clink glasses but knowing they're all toasting together still feels warm and fuzzy.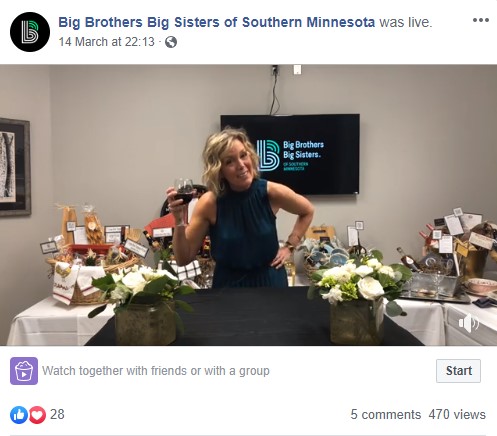 "Read out donations and messages and interact with the chat/audience." – Nick, VP of Infrastructure and DevOps
If you've ever watched a Twitch stream, you've probably noticed that streamers give personal shout-outs to anyone who donates or subscribes to their channel. They do that for a reason—people love hearing their names!
"Make it so donating during the event enters you into a raffle." – Dominic, DevOps and Security Engineer
Trying to encourage donations in addition to bids? Offer incentives! They don't have to be over the top. Maybe everyone who donates over a certain amount gets a raffle ticket for a special item. Maybe you do something goofy if someone donates at a certain level or you reach a milestone. Anything you can do to encourage participation is a plus!
"Some video streamers have escalating shenanigans based on the total amount they raise, like whenever they hit a tier, they do karaoke or shave their head or something ridiculous. First thing is kind of meh, then it gets more entertaining the more they raise." – Trevor, Software Engineer
Incentives don't have to be physical! These "content" rewards can be very motivating. When I was a kid, my elementary school had a fundraiser and, if we hit our goal, our principal had to do a lap around the school track on a kid's tricycle. I have never seen people so excited about raising money! And donors don't outgrow that childlike delight; I've seen grown men donate hundreds of dollars to see someone get a pie in the face or raise money to see a friend shave their head. Get creative!
"Live goal thermometers are cool. Everyone watching the stream can see a real-time representation of getting closer and closer to a goal as donations come in." – Lindsey, Office Manager
Donors love a good campaign thermometer. If you're trying to reach a specific fundraising goal, help your donors visualize momentum by tracking your progress on a campaign thermometer. Watching your thermometer creep closer and closer to a goal is exciting!
It's a tough time for nonprofits, but we've got your back
We talk to nonprofit fundraisers every day, and we know that many of you are scrambling to adjust your events and fundraising campaigns as the coronavirus pandemic develops. That's stressful, and we know it. If we can help you tweak an event, set up campaigns, or support you any other way, we're here to help. You make a huge difference in the world. Your work is important. And you're not in this alone.
Your fundraising needs are changing, and we're here to support you during this difficult time. Many organizations are shifting their in-person events to virtual formats and utilizing mobile giving and text messaging to engage their donors. If you'd like to learn more about how Qgiv's tools can help you continue to raise vital funds while keeping you and your donors safe, please contact us—we're here to help.