Now more than ever, peer-to-peer fundraising is not just for run, walk, or ride events. While those types of events (whether in-person or virtual) remain a valuable fundraising tool, there are new ways to use the peer-to-peer fundraising model that can help you raise funds all year long.
Creative approaches
Here are a few examples of creative approaches to get your supporters involved beyond traditional events:
Challenges — Set up an environment in which your supporters can sign up to do X if their friends and family donate a certain amount of money.
Special days — Ask your constituents to "donate" their special event — for example, birthdays, weddings, baby showers, and other events — to your organization by asking friends and family to donate to your organization in lieu of presents.
Tributes/memorials — If you have a mission tied to supporting the fallen, injured, or lost due to disease, disorder, injustice, or war, provide your constituents with online tools to raise funds in the name of someone who has touched their life.
Virtual drives — If your organization is a food bank or does drives (food, clothing, etc.) as part of its mission, get your supporters involved by asking them to create their own virtual drives.
Tools
Provide them with online tools and suggested email content to help them use emails and social media to ask their friends and family to donate. Set up the campaign on your website so your supporters' friends and family can place items in a virtual shopping cart that represent what you can do with the money they give with their donation amount.
Livestream fundraising
Livestreaming is when someone is videoed doing something In Real Life (IRL) for audiences to watch on platforms such as Twitch and YouTube. People playing video games typically drives the most traffic, but folks are also hosting talk shows, creating arts and crafts, and presenting musical performances — all IRL.
Using livestream fundraising entails tapping into the livestreaming channel to raise funds. For example, it might involve partnering with people who already have an audience to raise funds on behalf of your organization while they are livestreaming. While it doesn't replace walks/runs and peer-to-peer campaigns, livestream fundraising can raise the same amount of funds in hours that might take weeks in more traditional peer-to-peer fundraising.
Alumni campaigns
If your organization is an educational institution, create online campaigns that allow your alumni to raise funds for programs at your organization that mean the most to them, such as athletics, scholarships, and research.
Learn More About Peer-to-Peer Fundraising
There are so many ways to use the peer-to-peer fundraising model to raise funds and engage with supporters. Learn tips, best practices, and examples of how to run non-event-based peer-to-peer fundraising campaigns in Mark's webinar, Beyond Events: Enjoy the Benefits of Peer-to-Peer Fundraising Year-Round, hosted by our friends at Qgiv.
Watch Mark's Free Webinar Now!
About the Author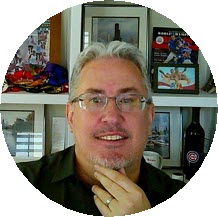 Mark founded Cathexis Partners in 2008 to help nonprofit organizations get the most from their existing technology tools, implement new technology to address gaps, and find the best overall approach to using technology to support their missions. He previously served as director of IT consulting at a fundraising event production company focused on nonprofits.