Every October is Breast Cancer Awareness Month! Breast Cancer Awareness Month serves as an annual reminder of the importance of early detection and preventative care for breast cancer, as well as an acknowledgement of breast cancer patients, survivors, and researchers who do important work searching for a cure for the disease. Here's how you can acknowledge the month and what nonprofits you can support in their fight against breast cancer and their quest to find a cure.
History of Breast Cancer Awareness Month
Breast Cancer Awareness Month began in 1985 as a joint effort between the American Cancer Society and the pharmaceutical division of Imperial Chemical Industries, now a part of AstraZeneca, a producer of several anti-breast cancer drugs. The pink ribbon that has become the most widely recognized symbol of breast cancer awareness came about when a 68-year-old California woman named Charlotte Haley, whose sister, daughter, and granddaughter had breast cancer, created peach-colored ribbons to call attention to inadequate funding for breast cancer research. Then, in 1993, when Evelyn Lauder from the Estée Lauder Companies founded the Breast Cancer Research Foundation, the pink ribbon was set as the foundation's symbol, driving the widespread adoption of the pink ribbon and, the color pink, as the symbol for breast cancer awareness.
How to acknowledge Breast Cancer Awareness Month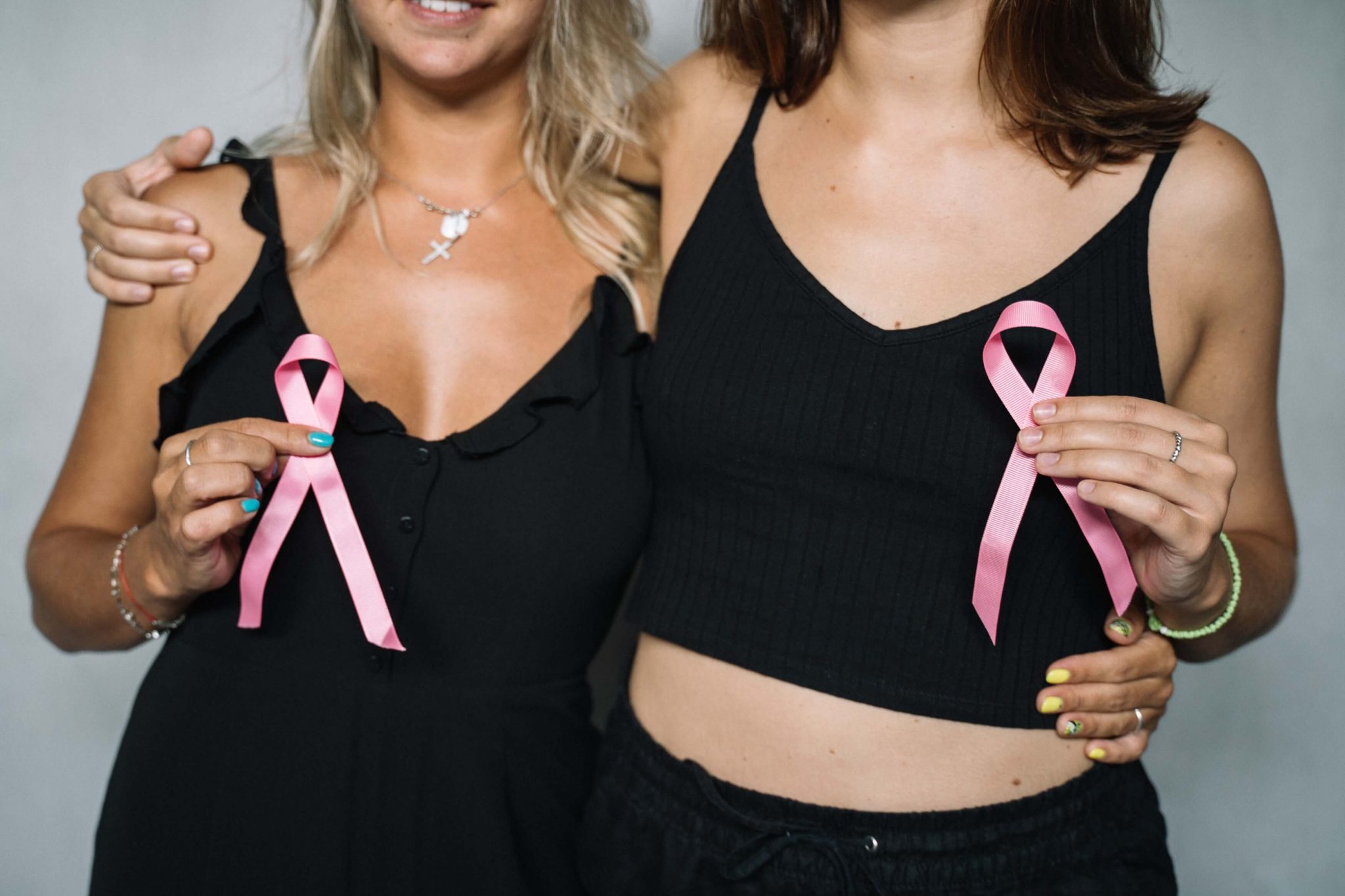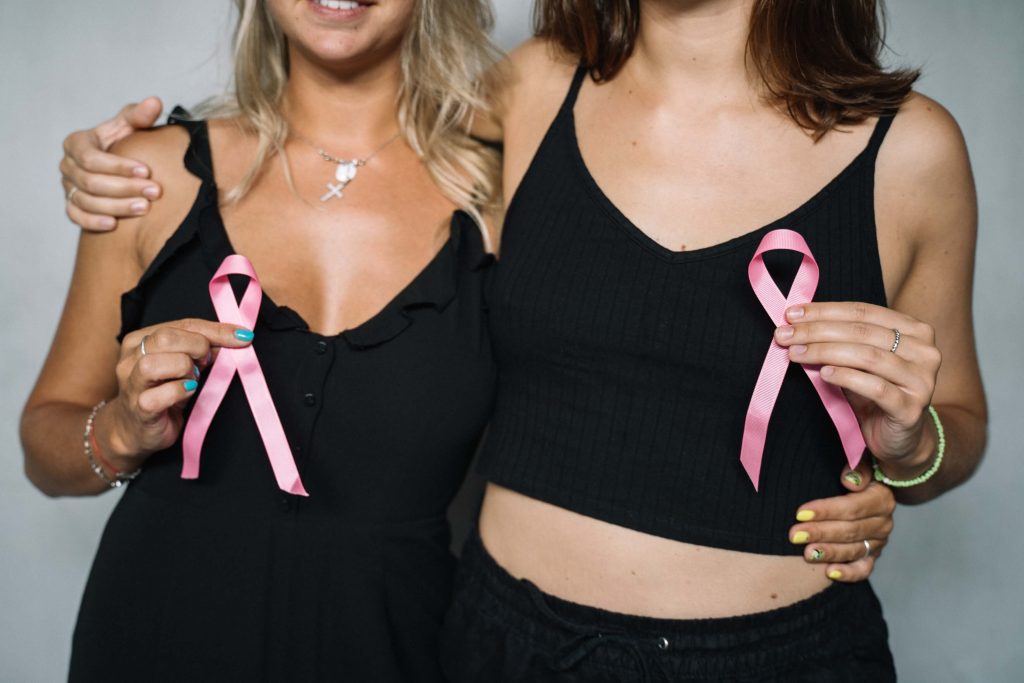 Get screened
One of the best ways to mark Breast Cancer Awareness Month is to get screened for breast cancer. About one in eight women and one in 833 men will develop invasive breast cancer over the course of their lifetime. While there is no known cure for breast cancer, early detection can be lifesaving. This Breast Cancer Awareness Month, make a preventative care appointment with your doctor.
Ask your doctor for guidance or do research to learn how to perform a breast self-exam so you can keep tabs on your breast health between doctor's visits. If you have a family history of breast cancer, the BRCA gene test can help you determine what your risk of breast cancer is and help you develop a plan for preventative care.
Make healthy lifestyle choices
Making healthy lifestyle choices can help lower your risk of many cancers, including breast cancer. Regular exercise, eating your fruits and vegetables, and avoiding processed foods can be greatly beneficial to your health. While not all healthy lifestyle choices you make will lower your risk of breast cancer, any choices you make that positively impact your overall health will contribute to a higher quality of life.
Wear and buy pink
Over time, pink has become the defining color of the breast cancer awareness movement. Wearing pink or a pink ribbon has become a great way to mark Breast Cancer Awareness Month and raise awareness for breast cancer research. You can also shop for pink-ribbon products from companies who donate a portion of their products to breast cancer research.
While you're wearing and shopping, it's important to keep in mind that in recent years, the "pinkification" of Breast Cancer Awareness Month has become an important issue due to companies who make pink product packaging during the awareness month but still manufacture and sell products that are linked to an increased risk of breast cancer. Breast Cancer Action started the "Think Before You Pink" campaign to hold companies accountable for "pinkwashing" and encourage consumers to shop more critically. Do your research before you buy and make sure you're purchasing from companies that are truly dedicated to breast cancer awareness and fundraising.
Volunteer
If you want to support breast cancer patients and survivors, volunteering at hospitals or for organizations that are dedicated to the fight against breast cancer is a great way to celebrate Breast Cancer Awareness Month. From administrative office support to crafting blankets and clothing items, there are plenty of needs that volunteers can help fill. If you want to get more involved, you can even volunteer to coordinate transportation or drive cancer patients to and from treatments or volunteer at centers that house and feed cancer patients and families of cancer patients while they're undergoing treatments.
Participate in a fundraiser
One of the most popular ways that organizations fundraise for breast cancer awareness is with peer-to-peer campaigns like 5Ks, fun runs, and walks. The Susan G. Komen Race for the Cure is one of the most popular fundraisers for breast cancer awareness to fund research, increase access to care, and support patients and survivors. Search in your community for races, drives, and other fundraisers you can participate in to help raise money for breast cancer awareness.
Nonprofits to support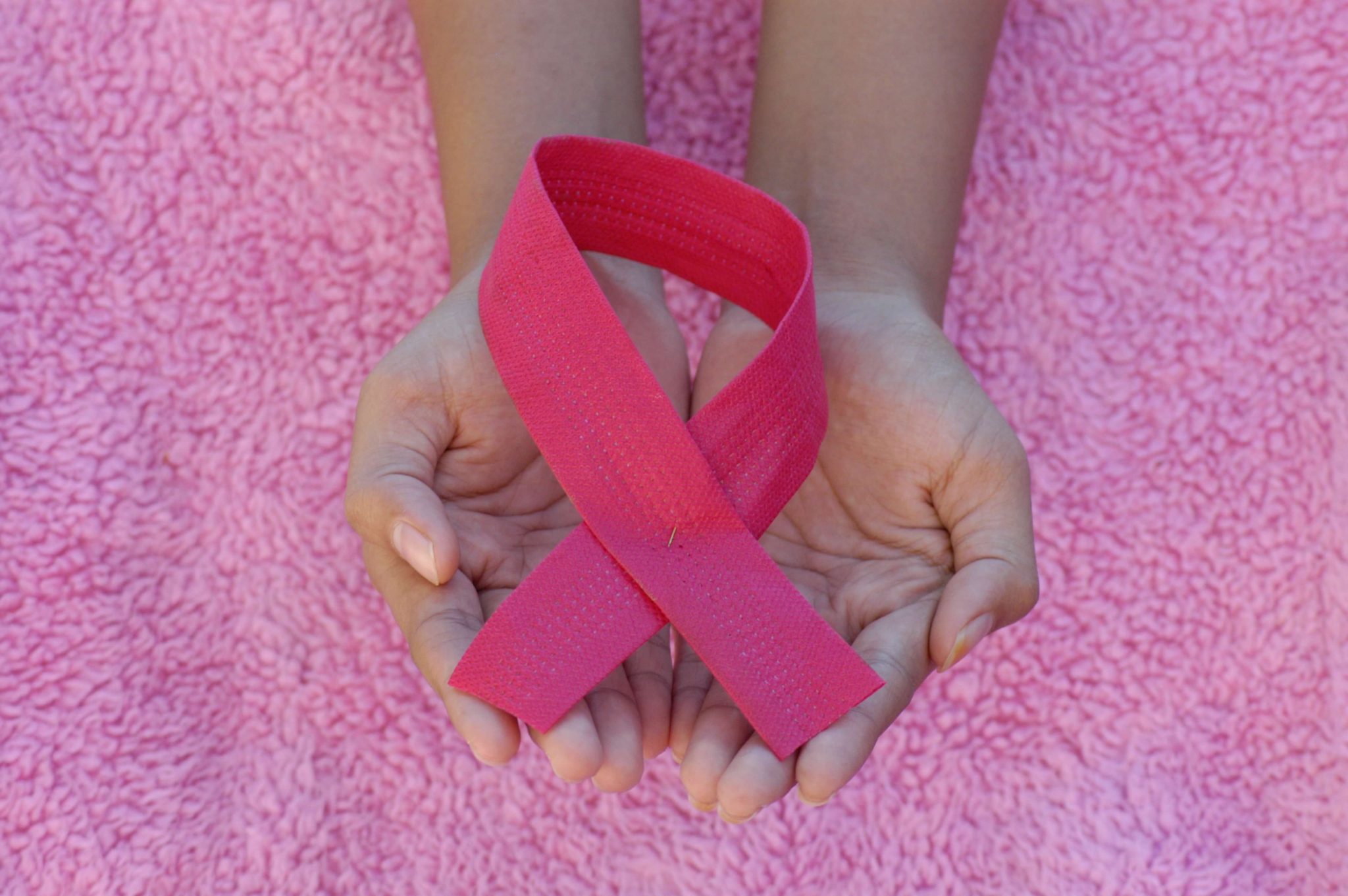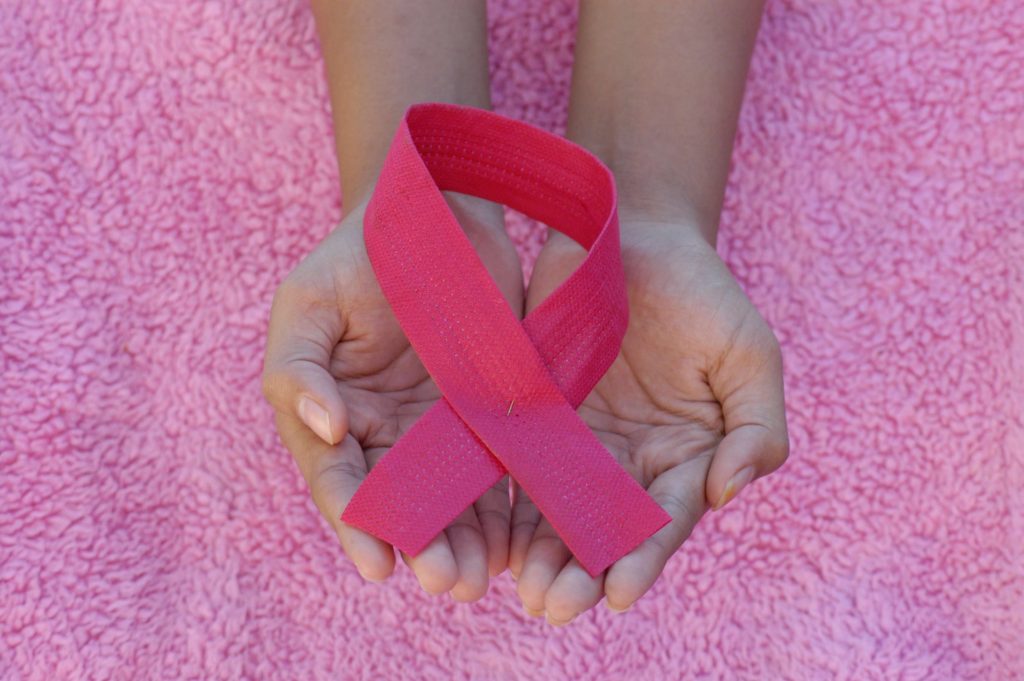 While most people know Vera Bradley for their bright, quilted fabric bags, not many know that the Vera Bradley co-founders also started raising money for breast cancer research in 1993 through a portion of Vera Bradley profits when their close friend died of the disease. Since then, the pair founded the Vera Bradley Foundation for Breast Cancer and partnered with researchers at the Indiana University School of Medicine to lead clinical trials and improve breast cancer therapies. Donating to the Vera Bradley Foundation for Breast Cancer or supporting one of their annual campaigns helps them continue their research and seek an end to breast cancer for survivors everywhere.
The Wyoming Breast Cancer Initiative was founded in 2016 to meet the specific needs of Wyoming's hospitals, public health organizations, and other breast cancer support groups. Wyoming ranks last in the nation for breast health screening for women greater than 50 years old, so the Wyoming Breast Cancer Initiative raises money to provide breast cancer detection funding and survivor services across the state of Wyoming, without eligibility limitations. Since its founding, the organization has provided over half a million dollars in grants, and by donating to the organization, you'll support breast cancer patients and survivors across all 23 counties in Wyoming.
Zero Breast Cancer was founded in 1995 and is dedicated to promoting breast cancer risk reduction with a focus on pre-teens, teens, and breast cancer survivors in underserved communities. Zero Breast Cancer recognizes that breast cancer risk factors are complex and thus, they focus on modifiable risk factors like stress management, nutrition, reduced exposure to chemicals that affect breast cancer risk, and more. Through high school community programs, community clinics, and girls' empowerment organizations and conferences, Zero Breast Cancer aims to educate youth about how to lower their risk for breast cancer and champion everyday health and wellness.
Final thoughts
No matter whether you or your loved ones have had a personal experience with breast cancer, you can still show your support and acknowledge Breast Cancer Awareness Month by donating to breast cancer awareness nonprofits and finding ways to get involved with supporting breast cancer patients and survivors. Educate yourself and view this awareness month as an opportunity to take real action and help the fight against breast cancer.