Many nonprofits turned to virtual fundraising out of necessity at the beginning of the pandemic. But given their ease and convenience, it's no surprise many organizations have added virtual campaigns and events to their annual fundraising plans into the future. Among these, virtual events, virtual walks, 5Ks, and fun run fundraisers have become a great option for organizations looking to unite their communities. A virtual walk fundraiser can be a confusing concept for those who haven't planned one before. To help, here's a comprehensive guide for nonprofits who are looking to take their 5K fundraisers online. 
What is a virtual walk fundraiser?
A virtual walk fundraiser is an online peer-to-peer campaign. Your walk participants will register to fundraise on your behalf, reaching out to their networks of family and friends to raise money for your organization. When the walk, 5K, or other run begins, your fundraisers will participate in the fun from their own neighborhoods rather than gathering together in person.
Why should you host a virtual walk fundraiser?
There are many benefits to hosting a virtual walk fundraiser as opposed to an in-person fundraiser. For one, a virtual fundraiser is generally cheaper and less laborious to plan than an in-person fundraiser. Without the need to find a venue, purchase markers for your course, and hire staff and recruit volunteers, you can save significant amounts of time and money.
Another benefit is that your fundraisers can participate from anywhere. If your supporter base is spread out across a wide geographic area, it may not be plausible to ask them to gather in one place. With a virtual walk, they'll be able to walk, run, and get moving from anywhere, whether they're choosing to participate from treadmills at their local gyms or using their neighborhoods as a course.
Additionally, you have the flexibility to hold your fundraiser over a period of time rather than on a specific day. By planning your virtual walk to take place over several days or weeks, your fundraisers can complete the course on their own time. Rather than asking participants to give up one of their weekends to get their steps or miles in, they can participate after work, on the weekends, and during any free time they have.
How to host a virtual walk fundraiser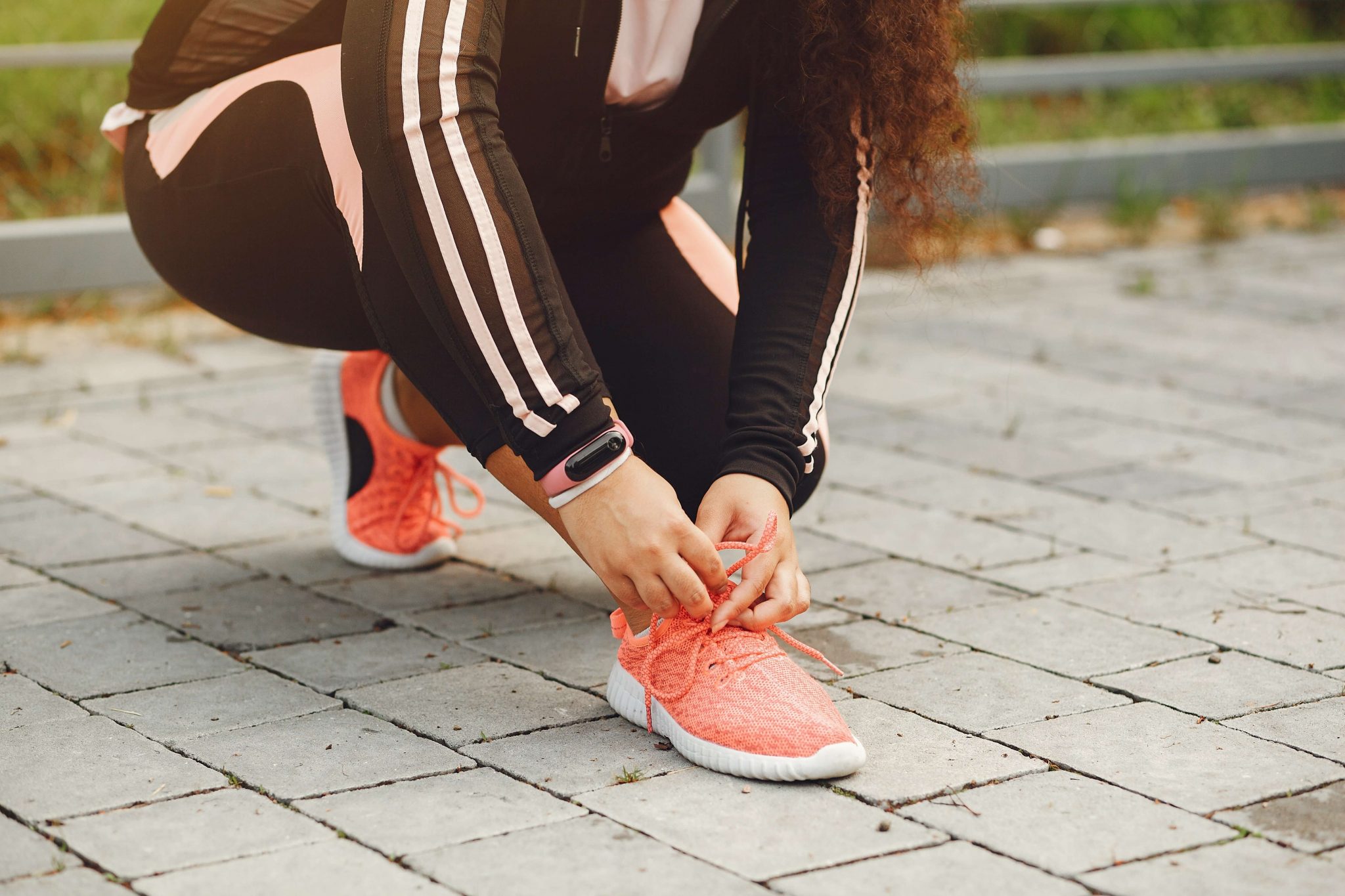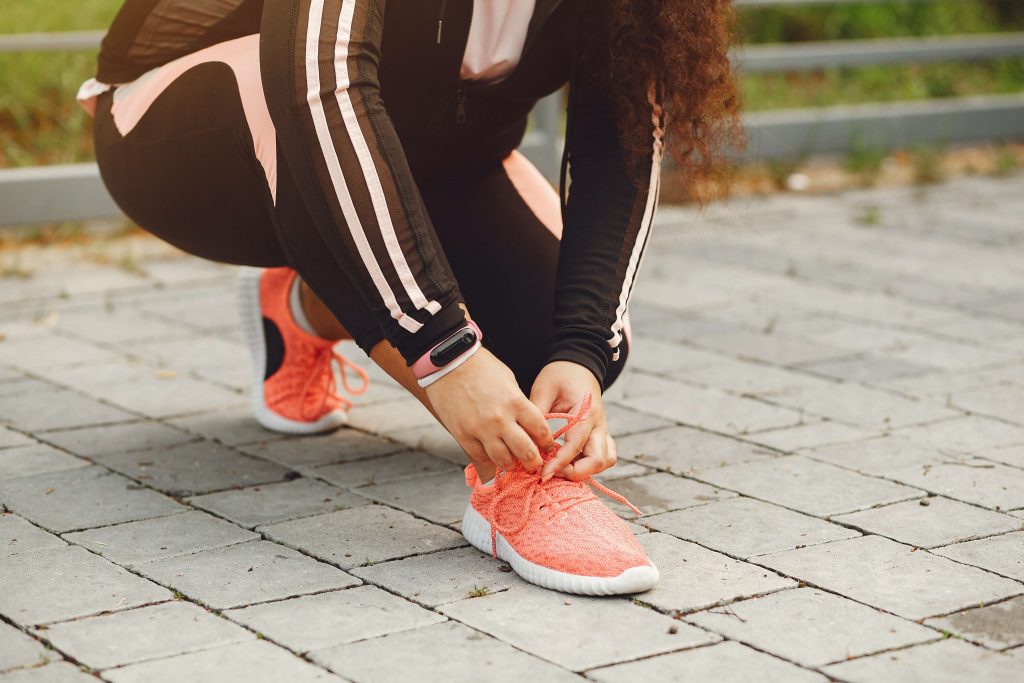 Choose the right online tools
While planning any virtual fundraiser, choosing your online tools is one of the most important tasks to check off your list. For a successful walk, 5K, or fun run, a robust peer-to-peer platform is essential. Make sure your platform lets your fundraisers set up their own personal fundraising pages. When they reach out to their networks to request donations, they can direct potential donors to their own fundraising pages and keep track of the donations they collect.
For a virtual walk fundraiser, you'll also need to give your participants options for tracking their physical activity. Whether it's using step counters, GPS, or heart rate monitors, make sure your participants can easily participate in your fundraiser with whatever tools they have on hand. Many smartphones have built-in step counters, and there are plenty of apps that can track location and mileage for those who like taking walks outdoors.
Plan your fundraiser
One of the first things to consider when planning your virtual walk fundraiser is how long your fundraiser will last. Will participants have a week to reach their step or mileage goals? Will they have a month? Or will your fundraiser still take place during a single day for everyone? There are pros and cons to every option, so knowing your donor base and what works best for them will ensure maximum participation for your fundraiser.
You'll also need to consider how your fundraisers will measure their participation. There are two different approaches you can take with your virtual walk. The first approach is to give your participants a set distance they should aim for to complete the fundraiser. For a virtual 5K, your participants would need to cover five kilometers to complete the fundraiser, but you can also specify a different distance, or for a step-based fundraiser, a set number of steps. The second approach is to have your participants secure pledges and raise money based on the distance they travel. For example, your fundraisers can offer that for every ten dollars they raise, they'll walk or run one mile. Or donors can pledge to donate ten dollars for every mile their fundraiser walks or runs.
In addition to these basics, you should also plan for other details. If your fundraiser is a fun run, consider how it will be themed and how your participants can encourage the spirit of a fun run from wherever they're choosing to participate. Also consider what kinds of prizes you'll offer to encourage your supporters to participate in your fundraiser.
Create a website
Once you've planned your fundraiser, it's time to create your peer-to-peer fundraising website. Your website will be the main hub for your virtual fundraiser—it's the first place your participants will look to find answers for their questions and updates throughout your fundraiser. Potential donors will also be looking at your website to learn more about your organization and why they should donate, so it's essential to make sure your website is concise yet informative.
Your fundraisers should also be able to make their own webpages on your website. With individual donation pages, your participants will have their own hub for collecting donations. They'll be able to set their own fundraising goals, keep track of who has donated thanks to their own individual fundraising efforts, and gauge how much money they've personally raised.
Promote your fundraiser
Once you've set up your fundraiser, it's time to start spreading the word. Use email, social media, direct mail, text messaging, and any other channels of communication you use to connect with your donor base and let them know about your coming virtual walk. Sending save-the-dates, official invites, and follow-up reminders will ensure that your supporters will have your fundraiser at the front of their minds by the time your virtual fundraiser begins.
It's likely that some of your supporters have never participated in a virtual walk fundraiser before, so explain what your fundraiser is and how your supporters will be able to participate in a walk, 5K, or fun run in a virtual format. Direct them to your website and help them walk through the steps it takes to sign up and participate in your fundraiser. If they aren't interested in participating in your virtual walk but still want to be involved, make sure they can easily find a donation form so they can show their support in another way.
Recruit participants
Motivating your supporters to sign up for your virtual walk isn't always easy, but there are a few ways to make the job a little easier. Allowing your participants to start their own teams means that they'll help you recruit friends and family to join them in fundraising. Teams are also a useful peer-to-peer feature if you have corporate sponsors or businesses that are engaged with your fundraiser and are helping you fundraise.
Providing incentives is also an effective way to recruit participants. Send swag to your fundraisers, such as t-shirts, race bibs, participation medals, water bottles, and more. If your fundraiser is themed, send items that go along with the theme for participants to wear while they're out there moving.
Support your participants
Peer-to-peer fundraising can be a daunting experience for people who haven't fundraised before. Rather than simply letting your fundraisers loose to flounder without any guidance, provide ample support.
Make sure there's a section on your website dedicated to peer-to-peer fundraising resources, such as email and social media templates your participants can use to solicit donations from their networks. Create a guide to help them learn about fundraising best practices and encourage them to share their personal reasons for supporting your organization. If they're struggling to get their fundraising efforts off the ground, encourage them to make a donation themselves to get the ball rolling.
Additionally, a virtual walk fundraiser might feel like a confusing concept to some first-time virtual fundraisers. Make sure your participants have a solid understanding of how a virtual walk fundraiser works and provide them with options for tracking their progress throughout your campaign. The Strava app is a great option for nonprofits looking to host a virtual walk or run, and built-in smartphone tools like Apple Health and Google Fit are great for people who aren't sure about downloading another app.
You can also provide your participants with tips and tricks to ensure they're getting the most accurate fitness readings possible. For example, to measure step count, placing a fitness tracker on your ankle rather than on your wrist can give your participants a more accurate reflection of their movements. Even the smallest details can help your participants get the most out of your fundraiser, so share and motivate in whatever ways you can think of.
Keep your community engaged
Throughout your fundraiser, it's important to keep your participants engaged so they'll reach their fundraising goals and complete the virtual walk or run. Use emails and social media to stay in touch. Make sure to provide regular updates to your fundraisers about how much money they've personally raised and how your campaign is progressing overall. Gamification tools like fundraising thermometers, leaderboards, and badges to celebrate progress can help your participants feel motivated to keep pushing for their goals.
Thank your participants
Your fundraiser wouldn't be possible without the support and efforts of your fundraisers, so it's important to acknowledge them for their hard work and passion in supporting your organization. Thank your participants and donors every time someone makes a gift because of their fundraising efforts. When the fundraiser has wrapped up, show your appreciation for their time and efforts by sending them a heartfelt email and a handwritten card. And always make sure to share with them how they've made a difference for your organization. Sharing impact will help your donors and supporters understand why they're so important to your nonprofit and make them feel appreciated.
Final thoughts
With modern technology, organizations can get creative with the format of their traditional fundraising events and find even more fundraising success. So, if walks, 5Ks, and fun runs are popular fundraising events for your organization, consider trying them out in a virtual format. Hosting a virtual fundraiser can help your organization expand your reach, and the convenience of being able to participate in fundraising from anywhere means you can engage even more donors and supporters.