Planning an event is a big job. If you're planning a virtual event it can be even trickier, especially if you're working on adapting a traditionally in-person event to take place online. The last thing you want to do when you're prepping for your virtual auction or 5k is come up with a marketing plan to promote your event. But alas, it must be done. That's why we wrote you this guide.
The hardest part of marketing a nonprofit event is knowing where to promote it and how to promote it. This guide will cover the most common marketing channels you may consider using, guidelines that will help you choose which channels to use, and tips for tailoring your messaging to each channel.
Let's go!
Direct Mail
Ah, direct mail. The subject of countless think pieces and debates in the nonprofit world. Does it work? Does it not work? Is it worth the cost?
Two things. First, direct mail is 100% worth it, especially if you're using it to ask for donations. Less data exists about using direct mail to promote events. Even less data exists about using direct mail to promote virtual events.
The lack of data can feel intimidating, but we can still make some educated decisions based on donor preferences. According to our Generational Giving Report, 22% of supporters look for direct mail updates, newsletters, and appeals. Some generations want direct mail more than others—
33% of Baby Boomers
34% of Generation X
16% of Millennials
18% of Generation Z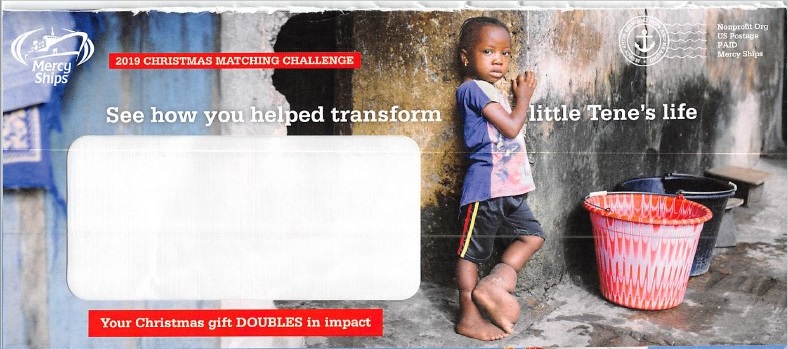 Is direct mail right for your organization?
Is this the best marketing channel for you? Ask yourself:
Is there enough time between now and my event to create and send a good direct mail piece?
Do I have a group of donors who regularly respond to direct mail?
If yes, do those people also regularly attend events?
Do the demographics of people who respond to direct mail also match up with the demographics of people who would be likely to attend this event?
Lots of events, especially virtual ones, appeal to very specific demographics. If your direct mail donors tend not to attend events or aren't likely to respond to your event, don't stress yourself out trying to send an invitation. If you're running a peer-to-peer event, for example, and know your direct mail supporters tend to be older donors who don't engage with you much online, you can save yourself some trouble.
How to succeed with direct mail
If you're looking to promote your events via direct mail, here are some steps to take to make the biggest impact:
Target donors who are in the Baby Boomer or Gen X generations
Prioritize donors who have a history of responding to direct mail
Be explicit about your event details, especially if it's a virtual event
Tell donors exactly why (and how) to participate
For best results, send your direct mail updates a couple weeks before your event. People who respond to direct mail appeals, as a general rule, are also active on social media. Reiterate your update on other channels to drive everything home.
Email
One of the interesting outcomes of COVID-19 is how much of our lives have moved online. If you're promoting an event—especially a virtual one that will take place online anyway—email is going to be an important marketing avenue for you.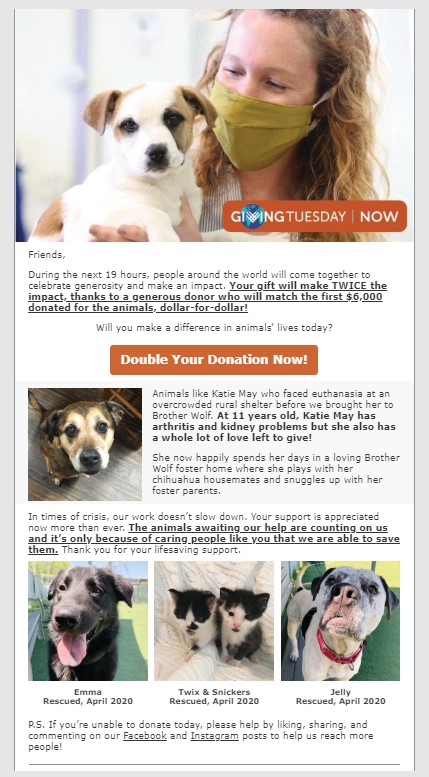 Most generations of donors are open to receiving email updates and appeals:
27% of Baby Boomers
32% of Generation X
21% of Millennials
21% of Generation Z
Is email right for your organization?
Is this a good marketing channel for you? Hint: the answer is probably "yes"—especially since more and more people are relying on email and other digital communications these days. Ask yourself:
Do you have a solid list of people who engage with your emails?
How can you segment your email to be most effective?
How to succeed with email
Since you're almost undoubtedly going to be sending email invitations, here are some steps you can take to make it most successful:
Send targeted emails to different groups (ex: people who have attended the event in the past, people who have engaged with you recently, people who you haven't heard from in a while, etc.)
Spend time writing eye-catching subject lines so your email isn't lost in your donors' inboxes
Have clear calls to action (CTAs) that leave no doubt about what you want supporters to do (think "Register," "Buy Tickets Today," "RSVP," etc.)
Accompany your CTA with a link to the correct page
Send multiple emails leading up to the event
Email is one of our primary means of communication. It's an easy way to contact your supporters to let them know about your upcoming event, but it's important to take steps to make your email compelling enough that donors open it. Get started with these Fundraising Templates!
Social Media
Like email, social media usage is almost ubiquitous these days. Love it or hate it, you're going to have to use it to promote your event. Social media is by far one of the most popular ways people get news about their favorite nonprofits, and each generation uses it:
11% of Baby Boomers
27% of Generation X
27% of Millennials
35% of Generation Z
But that doesn't mean you have to market your event on every single social media channel out there. Here are some tips for choosing the best ones:
Facebook
Most of your constituents are probably on Facebook. It's one of the most widely used social media channels, and it's especially popular with supporters in the Baby Boomer and Generation X generations. It's also a useful marketing tool because of its extensive toolset for boosting and sponsoring posts!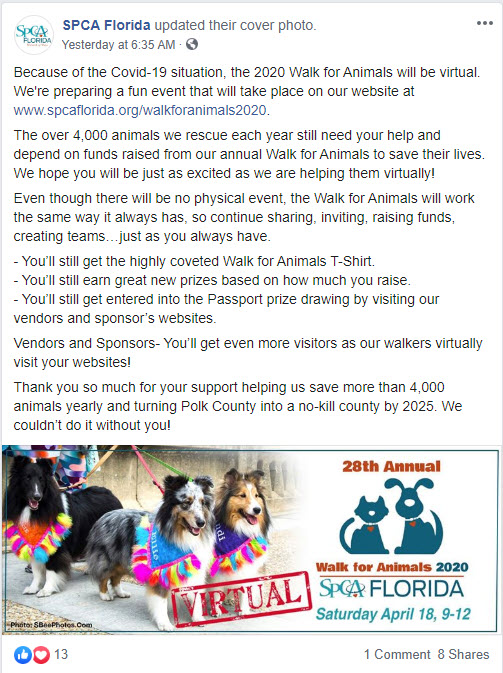 Is Facebook right for your organization?
Facebook will be a good fit for you if:
Your target audience is a donor from the Baby Boomer, Gen X, or Millennial generation
You've got a base of people who regularly see and interact with your posts
You want to target specific groups of people with sponsored or boosted posts
How to succeed with Facebook
To make promoting your event on Facebook successful, try:
Creating an event page on Facebook that links to where donors can register for your event
Sharing your event page to your primary Facebook Page on a regular basis
Encouraging people to register/participate on your primary Page and posting event-specific updates (parking instructions, venue changes, fundraising toolkits, virtual race instructions, etc.) to your event page
Facebook is still one of the most valuable social media channels available to a nonprofit. Use it wisely!
X
Some nonprofits thrive on X. Some don't. If you're not actively engaging with your X followers on a regular basis, don't worry about building an entire X campaign for your event.
Is X right for your organization?
X will be a good fit for you if you:
Are already actively interacting with the X community
Have a base of X followers who engage with you
Are running a large-scale event that's open to a large number of people
Want to encourage participants and attendees to share your event using a specific hashtag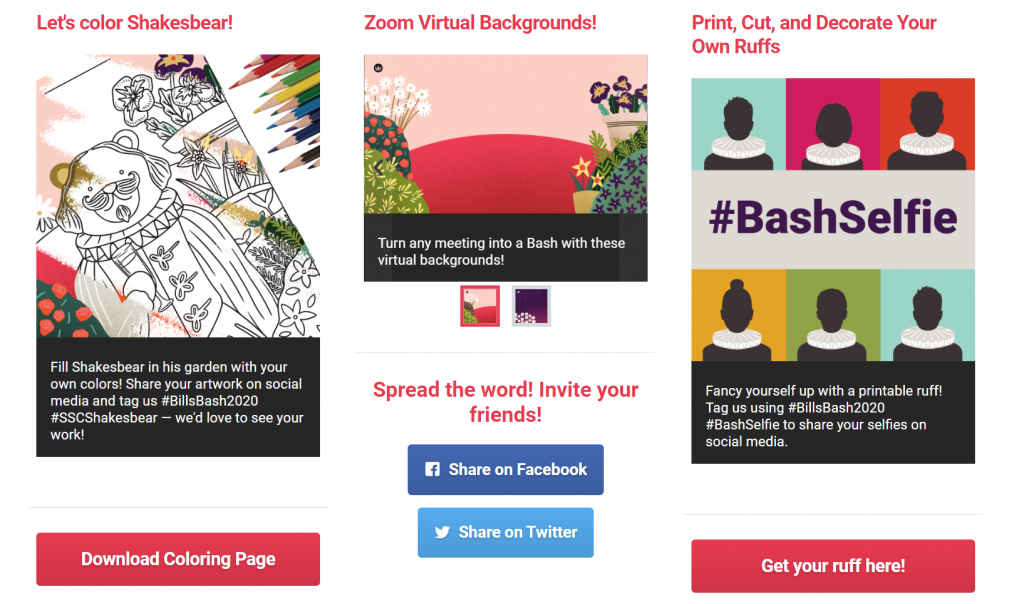 How to succeed with X
Be successful on X by:
Posting regularly—X is an inherently fast-paced channel and it's easy to get lost in your followers' feeds
Consistently using hashtags to promote your event and get your promotions in front of prospective participants or attendees
Coordinating with supporters who will serve as brand ambassadors by sharing your content
Remembering to link to your registration page!
X is a unique platform that appeals to a specific segment of users. If you decide to use it, you'll want to put together a comprehensive plan for promoting your event! But, for the right organization and the right event, it can be a fantastic resource.
Instagram
It's owned by Facebook, but Instagram's audience is pretty different than Facebook's audiences. While Baby Boomers and Generation X are the generations that are most active on Facebook, Millennials and Generation Z tend to be more active on Instagram. Instagram is an image- and video-based social channel, so be prepared to spend some time working on pictures and videos.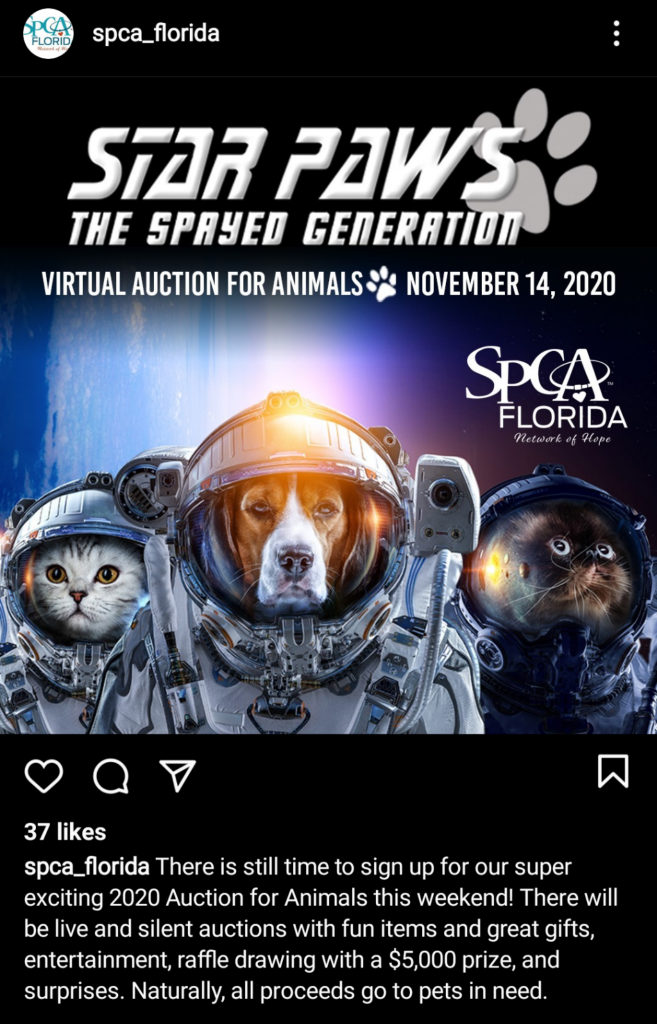 Is Instagram right for your organization?
Instagram will be a good fit for you if you:
Are trying to engage or connect with younger donors
Are comfortable being in front of a camera (or asking others to be in front of a camera)
Have some experience with Canva, Photoshop, or other tools that will let you create images that include graphic elements and text
How to succeed with Instagram
Make your activity on Instagram successful by:
Creating a mix of posts and stories
Posting regularly to keep your audiences engaged and excited about your event
Sharing sneak peeks and live updates about your event preparation
Readily interacting with people who respond to your posts and stories
Cross posting some (not all!) of your posts to Facebook
Instagram is a great platform to explore if you're looking to engage younger supporters. Because it's easy to share Instagram posts to Facebook, it's also a good way to get some extra mileage from your image posts.
Outbound Text Messaging
Should you use outbound text messaging to promote your upcoming event? It's an effective communication tool—text messages have a 98% open rate, which is higher than just about any other communication method. It's a powerful tool, but it's not the best tool for everyone.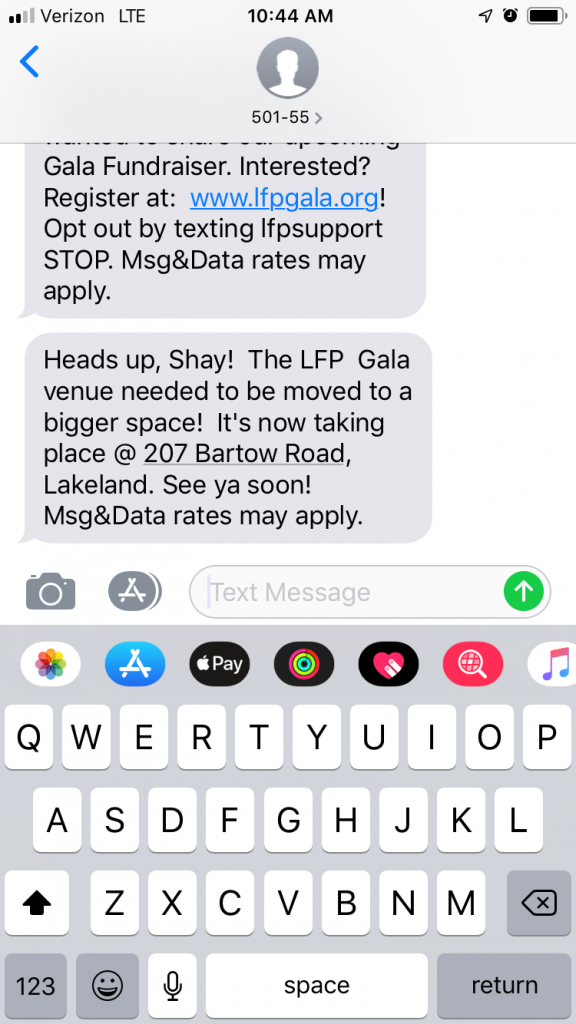 Is outbound text messaging right for your organization?
Sending outbound text messages to your donors to promote an upcoming event is a good idea if you:
Have a list of donors (and their phone numbers) who have opted into receiving text messages from you
Know that the people on your list are open to receiving texts from you about events (as opposed to wanting texts about specific programs or campaigns)
Know that the people on your list are likely to attend your event (example: you wouldn't want to text message a list of high-school volunteers about a swanky gala)
How to succeed with outbound text messaging
If you do decide to use outbound text messaging to promote your event, these tips will help you make the most of your outreach:
Keep text messages short, sweet, and compelling
Include a link to your registration page
Only send one or two text messages; texts are powerful, but they can also become annoying and intrusive very quickly
If you have one, prioritize sending texts to a list of people who have attended events in the past
Text messaging isn't the right tool for everyone, and there are ways to market your event effectively without using it. If you already have an outbound text messaging tool and an engaged group of donors who have opted into receiving them, text messages can be an efficient way to spread the word about your event. See how Qgiv's Text Fundraising Platform can help you boost registrations!
Conclusion
Planning a great fundraising event takes tons of time, effort, and organization. The last thing you need is to try to run a marketing campaign that sucks up too much of your energy! Use this guide to figure out which of the most common marketing channels is the best fit for you. If a tool doesn't suit your needs or if your audiences aren't active on a particular channel, cut it! You can spend the time you save promoting your event on the channels you know will work.
Want more information about a fundraising platform that will help you process event registrations, supports auctions and peer-to-peer events, and can even help you with outbound text messaging? Ask us for a personalized tour of Qgiv and all our event management tools!