Who they are
The Seattle Shakespeare Company is a classical theater performance group bringing theatrical performances to the people of Seattle.
They are an arts and culture organization that uses its theater performance expertise to not only entertain, but to educate as well. They offer programming for educators, home school environments, and also offer camps and classes.
What they did
Recently, the Seattle Shakespeare Company pivoted it's annual Bill's Bash event to a virtual gala. Normally, their Bill's Bash gala is an exclusive event for their supporters. Because the gala was virtual this year, they offered exclusive content only available to those donating to their cause or fundraising on its behalf.
They mentioned the exclusive content on their Qgiv peer-to-peer event page and shared their ways to gain access to it.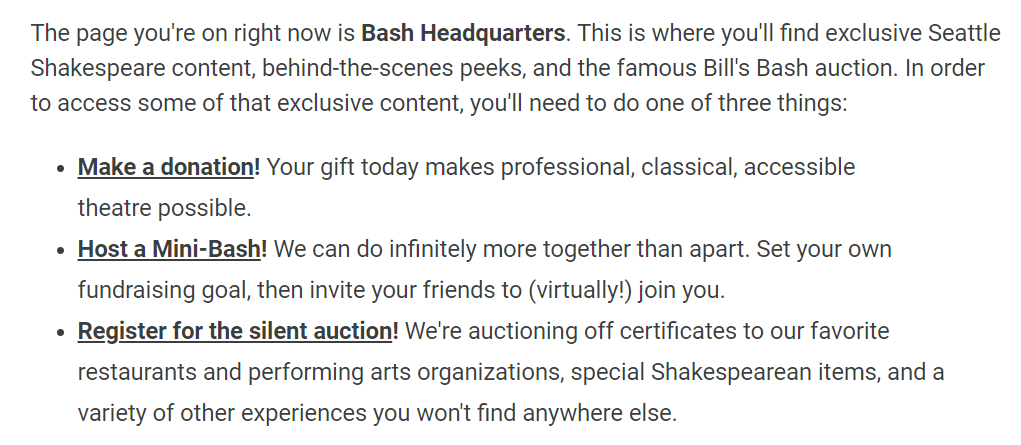 Their page made it clear that to see the exclusive Seattle Shakespeare Company content and behind-the-scenes footage, supporters would have to donate to the event, register and create a DIY fundraiser, or register for the silent auction.
This teaser, as tantalizing as it is, isn't all Seattle Shakespeare Company shared on their event page. To give event page visitors an idea of the content they make, they included links to download a coloring book page featuring their mascot, Shakesbear, and Bill's Bash ruff selfie filter. They even teased custom-made Zoom meeting backgrounds!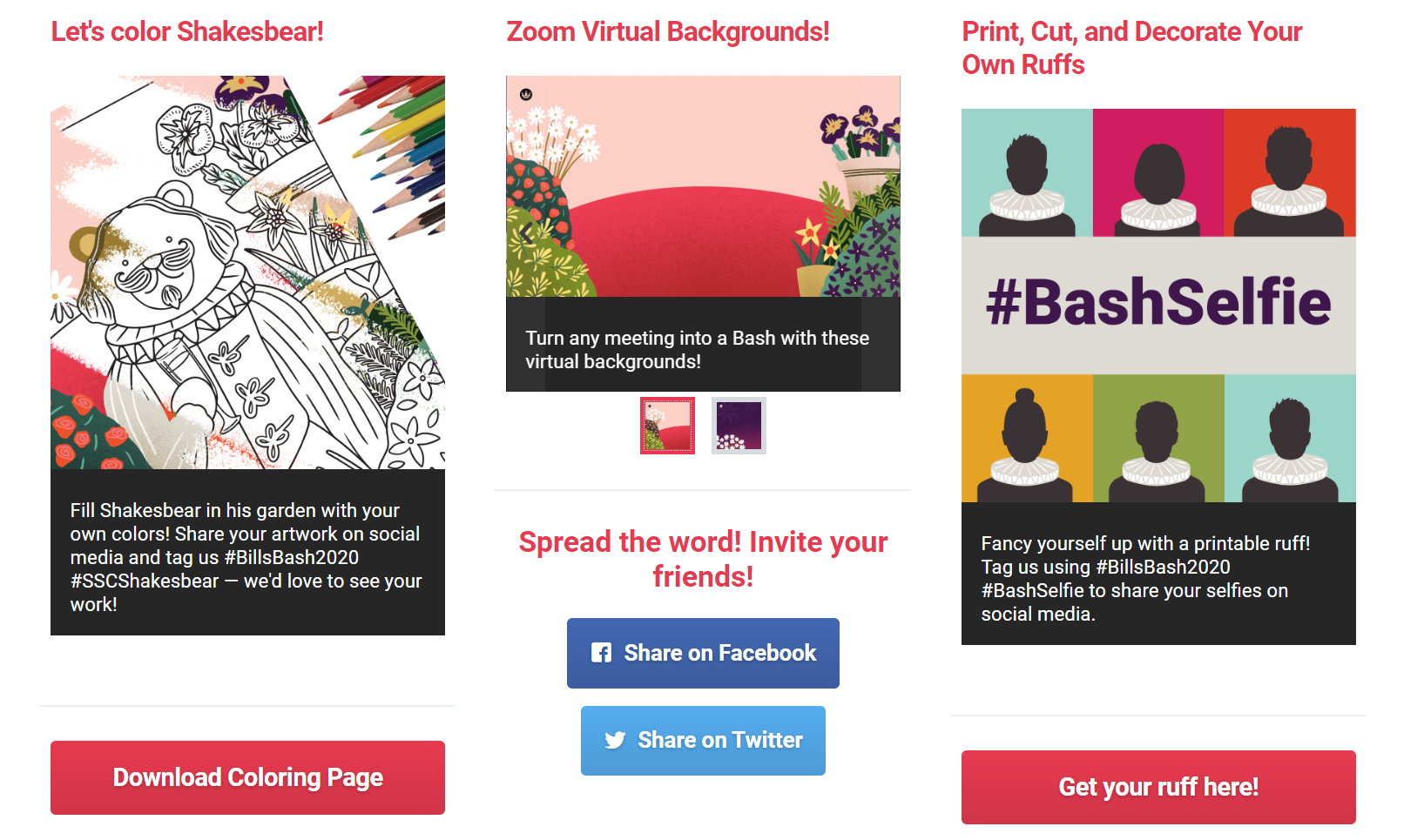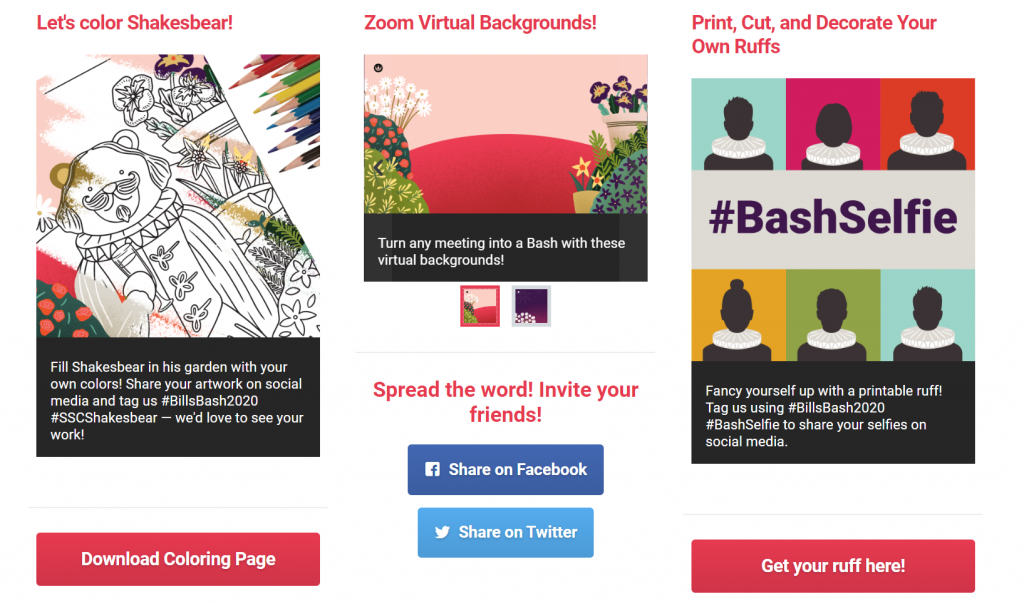 Offering this exclusive content boosted donations to the event and resulted in Seattle Shakespeare Company raising $70,000 more than their $250,000 goal!
What you can do
Even if you're not an arts and culture organization, you can offer exclusive content that boosts registrations and donations toward your virtual event.
Tease your exclusive content on your event page and in your event communications. Let supporters know you're making this content available to those who donate to or fundraise for your event.
Your exclusive content can be a skit, a behind-the-scenes look at your operation, a chance to win exclusive merchandise, and more. The possibilities for your exclusive content are limitless!
Share your exclusive content after supporters have donated to or fundraised for your event. You can accomplish this by emailing the content to the people who donated or by sending links to video content via email. You could even set up Zoom meetings for live performances and building tours.
If your supporters give to be entered into an exclusive raffle, create a private virtual meeting to host the raffle and announce the winners live.
By offering exclusive content you're motivating your supporters to give more to avoid missing out. Consider creating and teasing exclusive content during your next virtual event.