After many years working side-by-side with nonprofit staff and volunteers on major gift fundraising campaigns across Texas, I have discovered that how your organization looks online – its website, gift processing, and its social media platforms – influences how donors, prospective donors and professional advisors perceive a nonprofit organization's ability to raise and to manage significant funding.
I once suggested to one of my prior donors that she consider supporting a nonprofit organization with which I was volunteering. It was doing critically important work across the nation—including our local community. I shared the nonprofit's website address and sang its praises. A few weeks later, she responded. "Well, I looked at the website. It doesn't look very sophisticated." My heart sank. A cursory impression of the organization online did not impress this potential donor.
"Nonprofits must have a polished presence online to ensure donor and partner confidence."
I have also found donors peruse Facebook and other social media platforms for information in advance of making funding decisions. "It doesn't look like much is going on," and, "whomever is managing that page isn't paying attention," are two kinds of remarks I have heard.
Yet as suggested earlier, these nonprofit organizations were doing quality, truly essential work in their respective communities. But the staff complained they were so busy operating their programs they didn't "have time" to "bother" with their online presence. But today, failing to understand the importance of your nonprofit's online presence can mean missed donations and partnerships!
Nonprofits must have a polished presence online to ensure donor and partner confidence. To make matters more complicated, a growing number of professional advisors, like accountants, attorneys, investment, and banking professionals, are asked to assist donors in making gift decisions, nonprofits must be extra cautious. While donors may have your nonprofit in their hearts, professional advisors are trained to review your nonprofit's worthiness and ability to receive and manage donations more objectively. You must be prepared to meet the needs and expectations of both.
"… I suggested the nonprofit engage Qgiv for its online donation processing."
I recently worked with a nonprofit organization recovering from a natural disaster in Texas that wanted to raise more funding and attract a broader audience and donor base. Since its founding, this nonprofit had been relying on receiving mail – including checks from donors – via the U.S. Postal Service. Donors could also stop by the office to hand deliver checks or to fill out credit card forms in person, or complete a donation online using PayPal. Although PayPal has become more sophisticated and user-friendly, people chaffed at the fees involved and the nonprofit urgently needed a gift processing upgrade.
The process involved both traditional nonprofit fundraising research and grant proposal preparation, and more new social media communications. In addition to creating a more modern, plugin-free WordPress website using a free template, I created new social media profiles; cleaned up the longtime Facebook page (which was cluttered with old and outdated information) and had it officially verified by Facebook; and I suggested the nonprofit engage Qgiv for its online donation processing.
In 2018, I had the good fortune of meeting two members of the Qgiv leadership team in Austin during an NTEN & NetSquared Nonprofit Tech Club Austin program at a startup hub called Capital Factory. During that presentation, I learned how innovative and easy to use Qgiv is, and that Qgiv is cost effective and secure. I suggested my nonprofit client give Qgiv a try. By doing so, I felt they would provide their donors with more options for donating and registering for events via American Express, Discover, Visa, MasterCard, and eCheck. In fact, I set up their basic Qgiv system myself.
"[They] established a much more sophisticated online image…for very little money."
For their new website, WordPress established a much more sophisticated online image and a more meaningful presence for very little money. All plugins were removed (which meant no more updating them – that was a big problem with the former website). With Qgiv, all that was required for the various donation forms and event registrations was a secure link. No muss, no fuss, and so many more options for giving and registering online. Now, those Qgiv links take donors and event attendees to separate online pages. Once the form is completed, funds are transferred directly and immediately from the donor to the nonprofit's bank account. There is no "snail mail" service involved, no hard copy check. This creates a seamless, sophisticated system that both ensures donor confidence and protects everyone's security. Donors can even pay for their own gift processing fees as part of their donation (which happily, many do).
In addition, Qgiv donation forms look great when shared on social media. This helps set a high tone for the nonprofit, which goes back to my original thesis: nonprofits must look polished online and sophisticated in terms of their fundamental operations.
This nonprofit is now sending a clear message: it can handle a variety of sophisticated financial transactions securely online. Donors do not have to send checks in the mail nor drop them off in person. Certainly, donors can still do that, but providing online options using the most advanced gift processing technology available today shows donors, partners, and professional advisors are – or will be – dealing with a nonprofit that can also handle major gift contributions.
Qgiv has become an integral part of an innovative new approach for this nonprofit, bringing it solidly into the 21st century and poised for fundraising success going forward.
About the Author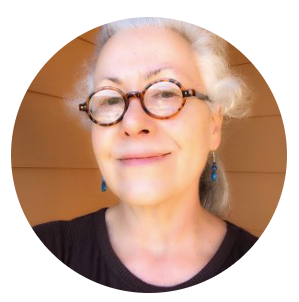 This is a guest post from our partner, Carolyn M. Appleton. With three decades of hands-on experience in major gift fundraising and nonprofit communications and a "can-do" attitude, Carolyn has raised more than $33 million for nonprofit organizations across Texas. Carolyn's Nonprofit Blog is Carolyn's primary online publication. Having worked in remote locations – often in situations with very little or no additional staff – she has learned how to successfully accomplish more with less using technology.