Who they are


The Phi Kappa Theta National Foundation raises money and manages financial resources to support the academic and educational development of Phi Kappa Theta Fraternity's brothers, chapters, and colonies. The fraternity exists to prepare young men to be the servant leaders who will solve the world's greatest challenges.
What they did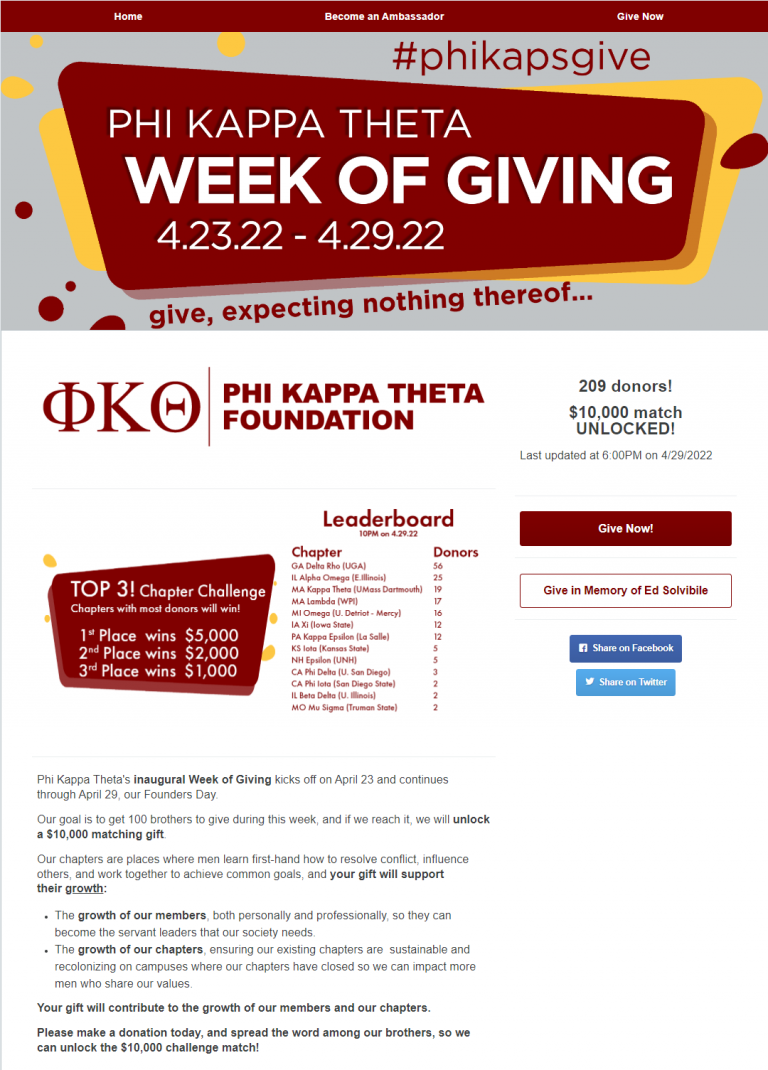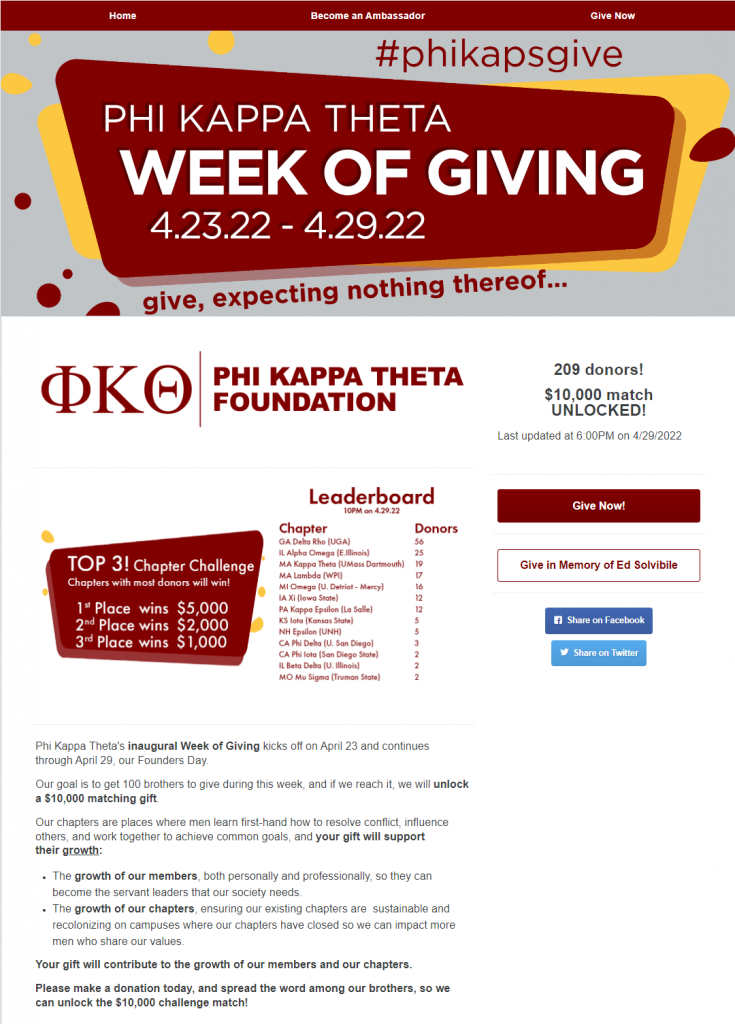 The Phi Kappa Theta National Foundation created a unique giving challenge that encouraged its members to contribute during their week of giving. Not only did they select a limited time frame to get members giving, but they also set up a challenge for their chapters that resulted in their top three chapters earning additional funding.
To earn individual donations, the fraternity promised cash prizes for the chapters that had the most individual brothers give. First place won $5,000. Second place won $2,000. And the third-place chapter won $1,000. The amount donated didn't matter as much as getting individuals to give in support of their chapters.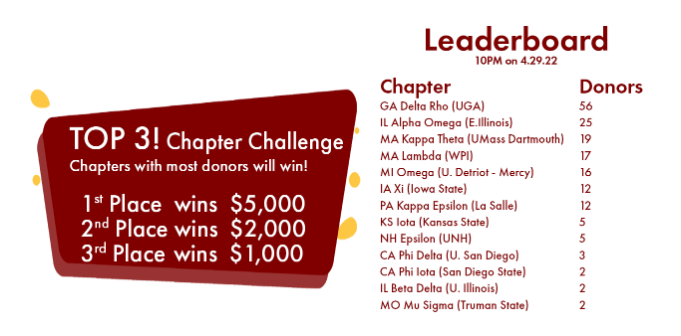 Why the focus on individuals? That's because of the second part of the challenge: the matching gift. To access a matching gift grant, the national foundation needed at least 100 fraternity members to donate to their cause. The result of their challenge was 209 individual donations from across their different chapters! They unlocked the $10,000 match and more than doubled their goal for individual donors!
What you can do
Set up a unique challenge for your donors. Ask for donations based on the individual in order to unlock a matching gift or ask for help reaching a certain financial goal within a limited time frame to inspire others to give. Incentivize giving to your campaign. You may not have chapters vying for a cash prize, but you do have supporters who care about your organization. Encourage them to fundraise for a chance to win a t-shirt or other unique merchandise from your nonprofit. Like Phi Kappa Theta, you can find a way to inspire your supporters to give and maximize your fundraising efforts.