Joe Garecht has been helping nonprofits raise more money for 20 years. He covers all kinds of fundraising strategies—finding new donors, making great asks, cultivating donors—but he has a special knack for major gifts fundraising. In this interview, Joe shares the four phases of the major donor lifecycle, tips for identifying potential major donors, how to ask for a major gift, and tons of insight that will help you start building a major gifts program.
Read on for expert major gifts fundraising advice!
Should nonprofits have a major gifts fundraising plan? Or should they just let those relationships happen organically?
I think having a major gifts fundraising plan is an absolute must. Good fundraising requires good planning. So many nonprofits assume that, because they do great work, donors will find them. But nothing could be further from the truth! Smart fundraisers know that they need to approach all aspects of fundraising – including major gifts fundraising – in a methodical and deliberate way.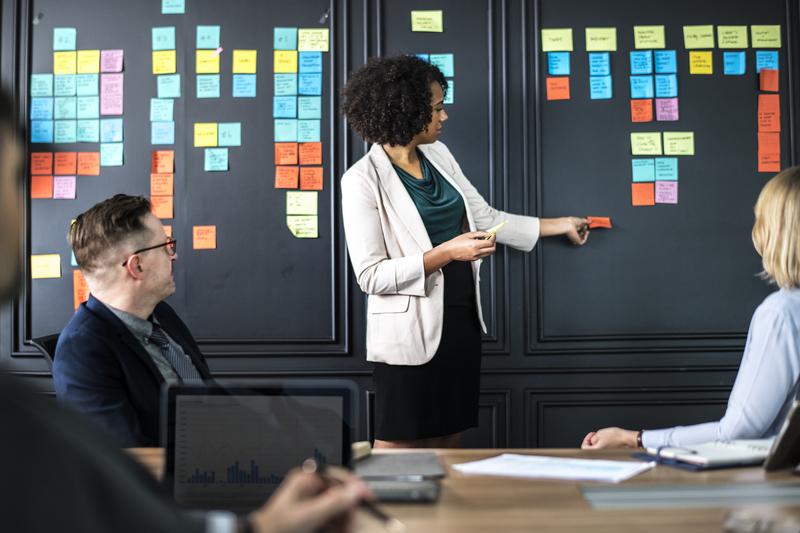 A good major donor fundraising plan focuses on the four components of the major donor lifecycle: prospecting, cultivation, asking, and stewardship. You need a plan for taking your major donors from identification and first contact through relationship-building, asking, and long-term stewardship.
One caveat, though: many nonprofits try to do too much in their plans. They try a dozen different strategies, and they end up getting burned out. Remember that you can't do everything. Your organization has limited time, resources, and bandwidth for fundraising. So, focus on just a few strategies in each of those four areas (major donor prospecting, cultivation, asking, and stewardship). Only add additional strategies once your current strategies are working the way you want them to.
What can a fundraiser do to identify and start building relationships with potential major gifts donors?
One of the biggest concerns most fundraisers have is trying to figure out where to find new major donors for their organization. In my experience, there are three primary ways to find major givers so that you can start building relationships with them:
The first place to look is inside your own donor database. Chances are that a number of your current and lapsed low-dollar and mid-level donors have major donor capacity. Your job as a fundraiser is to screen your database and identify those donors who have the means to give larger gifts to your nonprofit. Once you do, you can begin cultivating them through your major donor cultivation process.
The second main way to find new major donors is through referrals. Your development team should be approaching your board members, your current donors, and other key supporters of your organization to ask them for introductions to others in their network who might be interested in your work. Most nonprofits never ask their donors for referrals, which is a shame, because I guarantee some of your donors would love to introduce their friends to your work.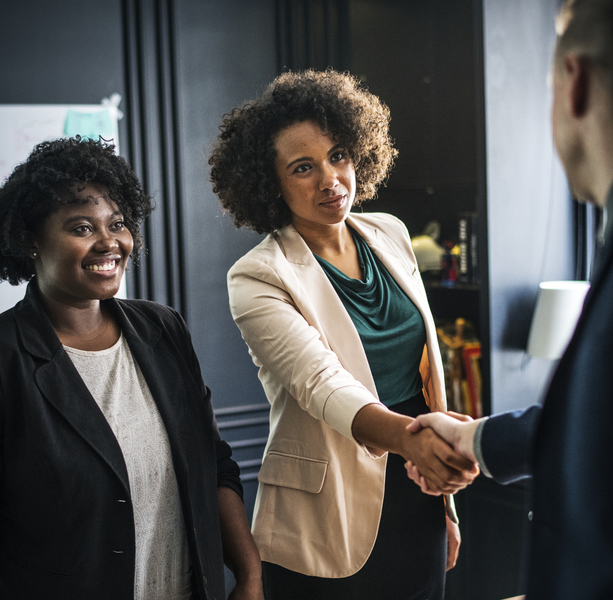 The third primary way I use to find new major donors is by holding non-ask events for the nonprofits I am working with. Non-ask events are sometimes called cultivation events or point-of-entry events. These events are a chance for people to come and hear about your work, meet your team, and tour your facility (if appropriate). Your staff can then follow up with them later to keep building the relationship. As the name implies, there is no fundraising ask at this event! The asks come later, after you have built a stronger relationship with the person.
Is there a secret to effectively asking for a major gift?
Just get out there and do it! I say that in jest, but it's mostly true. The biggest problem major gifts fundraisers face is putting off their asks too long. Most fundraisers would be well served by getting out and making more asks (in-person is best, video conference and phone are second best) rather than hemming and hawing about the "perfect time" to make the ask. So long as you have appropriately cultivated the donor, the perfect time to make the ask is probably right now!
A properly crafted ask generally has two things going for it. #1, you're asking an actual question. This means you are asking your donor a yes or no question. #2, you're asking for a set amount or a range of amounts. Thus, you might ask, "Would you be willing to make a gift of $50,000 to support our new scholarship program?" Or you could ask, "Would you be able to support our new scholarship program at the $50,000 or $100,000 levels?"
Of course, making an ask like that assumes that you have cultivated the donor to the point where you know that he or she is interested in the scholarship program and likely has the capacity to give at that level. Remember, fundraising is all about building relationships. Your ask should be the next logical step in the relationship you are building with that donor.
Do you have any recommendations for fundraisers who are anxious about asking for large gifts?
My biggest recommendation is to practice. Sit down with your colleagues, your spouse, your friends, or a trusted volunteer and practice making the ask. Practice saying the actual words you will say to the donor. If appropriate, you can also consider going out with a more seasoned colleague to observe them making an ask to one of the donors they are cultivating.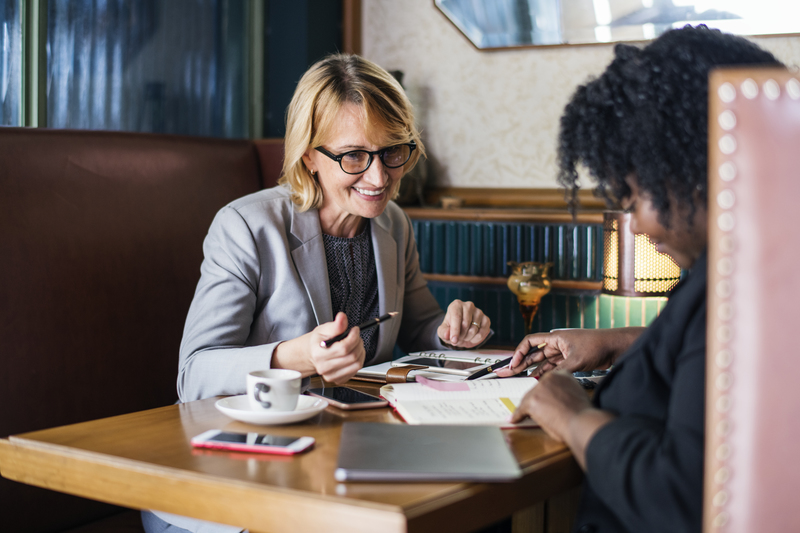 Also, don't put a lot of pressure on yourself to get a "yes." While getting the donor to say "yes" would be nice, make your goal to simply ask the question. For your first few asks, consider it a win to simply get the words out and get an answer – any answer – from the donor.
Remember: ultimately there's no reason to feel anxious. You work a good nonprofit that is doing great work. All you are doing is asking the donor – who you have already built a relationship with and who you know cares about your mission – to invest in that work. It's a win-win!
How do you think fundraisers should approach thanking and updating their major donors? What do you think is the most effective way to show them their impact?
The most important thing is to thank your donors early and often. This means that when a major gift comes in, the person who built the relationship with the donor should immediately call them to let them know the check has arrived and to thank them on behalf of the nonprofit. The donor should of course also get a handwritten thank you note as well as a more formal tax receipt for the gift.
The fundraiser who is stewarding the donor should also be touching base with the donor a minimum of four times per year, in addition to all of the standard nonprofit communications such as the newsletter and annual report. These personal donor touches can include in-person meetings, phone calls, video meetings, handwritten notes, personal e-mails, etc.
As part of this process, make sure the donor understands the impact that their gift is having on your work. You can do this by sharing pictures and videos from the projects they helped fund, sending thank you notes from the people they are helping, giving them tours of your facilities, and ensuring they get thank you calls from your board members.
Do major donors expect me to ask for additional support in the future? How do I ask them for another gift?
Yes, they do. If you have thanked your donors the right way, recognized them for their gifts, communicated their impact, and continued to steward them, your donors will absolutely expect additional asks. In fact, they will want you to ask them for more support, because they have already invested in your organization. They want you to succeed!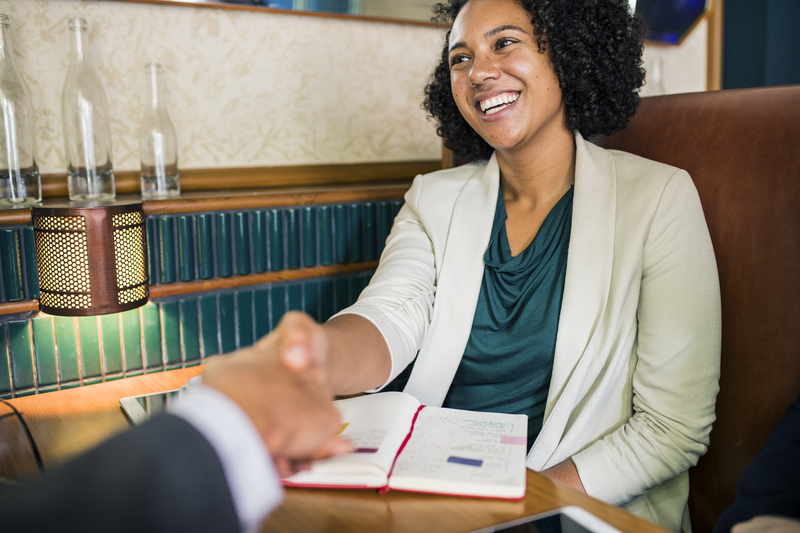 The best way to ask for additional gifts is the exact same way you asked for the first gift: by meeting with the donor in person (or via video call or phone call, if necessary) to directly ask them for their support. Remember, the best indicator that someone is likely to give you a gift today is if they have previously given you a gift in the past. Your current donors are far more likely to give another gift than your prospects are to make a first gift. So don't be shy about asking your current donors to give again!
Do you have any resources I can use to learn more about major gifts fundraising?
Absolutely! Fundraisers that want to learn how to build a strong major donor program can read my article How to Build a Major Gifts Fundraising System for Your Non-Profit. If you want to learn how to find more donors for your organization – including new major donors, you can download my free e-book 10 Great Ways to Find New Donors for Your Non-Profit.
Remember, fundraisers don't need to be intimidated by major gifts fundraising. Just like all donors, major donors want to give to causes they believe in and nonprofits that they have built a relationship with. As a fundraiser, it's your job to cast a big vision that your donors will want to invest in and then to build a relationship with them so that they trust you and your organization. If you do both of those things, your major gifts fundraising program will grow exponentially.
About Joe Garecht
Joe Garecht is the President of Garecht Fundraising Associates and the Founder of Go Beyond Clients. He has been fundraising for the past twenty years and has served as a Development Director, Executive Director, and consultant to hundreds of non-profit organizations. Joe, his wife, and his four children live and work in Philadelphia.