Fundraising event planning is an important part of hosting a successful fundraiser. It's imperative that you're prepared when you host a fundraiser. But how do you plan for your events? What steps do you need to take in order to get everything ready for your guests?
Read on for event planning tips and download our free fundraising event planning template so you can find greater fundraising event success. 
Event planning tips
The following tips make it easier to host your fundraising events.
Create an event committee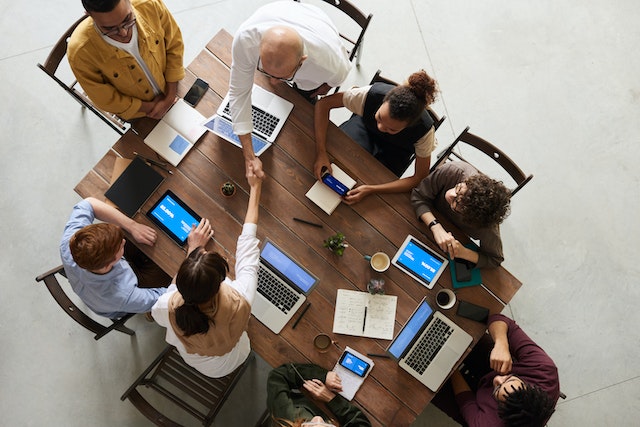 You shouldn't plan your events all on your own. A single person working alone may miss crucial details that a working task force doesn't. That's where an event committee comes in. Not only can an event committee lighten your load, but they can also help make your event even better by bringing diversity to the table. An event committee makes it possible to collect a wealth of new and innovative ideas that can transform your event into an occasion your guests will truly remember.
Event committees also make it easier to delegate tasks. One person shouldn't be in charge of every aspect of your fundraising event. There's just too much to do! Instead, an event committee working toward a common goal can make event planning more manageable. Why? Because you can divvy up tasks to each person based on their individual strengths and weaknesses.
Recruit volunteers early
Like having an effective event committee, recruiting a solid group of volunteers is also imperative. That's why it's important to recruit your volunteers early. Not only can you get them involved with event planning, but you'll also give yourself plenty of time to train volunteers on any aspects of the job they've been assigned.
Starting your recruiting process early also helps to make sure you'll attract as many volunteers to help at your event as possible. Depending on the type of event, you may be able to reach out to civic organizations, schools, or churches to recruit volunteers. That is, unless your donor database is already full of willing volunteers to come out to your event. Start with your donor database, then branch out to outside organizations to ensure you get enough volunteers to successfully man your fundraising event.
Come up with an event communications plan
Once you've got personnel covered, it's time to come up with a communications plan. You need to know how to communicate about your event, who you're trying to reach, and what channels you can reach them on. It also helps to identify advocates to help you communicate about your event.
Three channels that you should use to communicate about your event are social media, email, and direct mail.
To reach people outside of your donor database, try advertising your event on social media. Create an event page for your event on Facebook and gauge public awareness by seeing who marks themselves as attending or interested. Add posts to your event page communicating information about your events. But don't forget to post about your event on your nonprofit's main page too. This helps people who haven't discovered your event page yet learn about your event. With a solid social media strategy in place you should be able to attract a big crowd to your fundraising event.
When it comes to inviting donors already in your database, you can easily reach out via email and direct mail. This two-pronged approach helps ensure that your event communications are seen by your donors. First, send a save-the-date postcard or letter to your donor. Then, send them emails about the event to the email address you have on file. For those who don't have email addresses in your system, it helps to continue to send direct mail about your event.
Aside from a save-the-date, you should communicate how to register for your event and include a link to your event registration page. For donors who prefer to give via check or cash, include a remittance envelope in your direct mail communications so they can donate or pay the event registration fee in their preferred manner. In your emails, link to the event registration page so that you can easily accept online registrations from your invited donors.
Pro Tip: When you pull the list of donors you want to reach out to, it helps to limit the search to those who can reasonably travel to your event venue (unless of course you're hosting a hybrid or virtual event).
Determine what resources you'll need for a successful event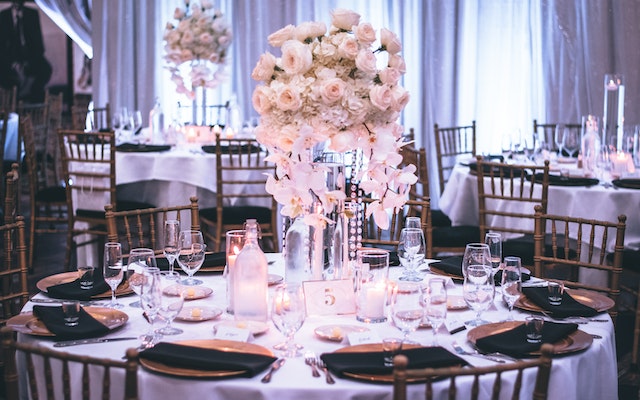 What makes a successful event is determined by the event itself. Different events will require different resources. A 5K race needs different things than a fundraising gala, for instance. What does your event need to be a success?
Consider making a list of resources that your event will require. Then, make a plan to acquire the items that you need. This can include finding a rental company to rent tables and chairs from. It can also mean getting new fundraising software to make it easier to raise funds online.
Whatever you need, determine the costs and budget for those items. Then, work to acquire the materials you need for your fundraising event.
If you're searching for new fundraising software or using new tech for your fundraising event, create a tech prep checklist to ensure that you've got all the tech you'll need and that it's in working order. It also helps to determine who is in charge of the technology you'll be using so that they can be trained on the new tools for your event.
Set the event schedule
Another important tip for preparing for your event is to put together an event schedule detailing all of the different phases of your event. If you're having a welcome reception, it's important to plan for that. Then, build in time to transition to the next phase, then the next, and so on until you've reached your event's conclusion. To keep your event on schedule, it helps to actually time out each phase of the event and follow that schedule.
How do you know how to set an event schedule? Ideally, you'd know how long to make each phase of the event based on prior experience. But because you can't be sure what the ideal length of each event phase is, you'll have to make your best guess about how long it will take before guests become bored by each phase. You want to keep your event moving, but you also don't want to speed through the festivities.
This is where hosting a dry run of the event with your event committee can come in handy. Conduct a mock event and run through the night's festivities with your committee, gathering input about each phase of the event along the way. Did the welcome reception seem rushed? Did dinner drag on? What about the main event? Did guests have enough time to enjoy the festivities? Determine the answers to these questions before finalizing the plan for your event schedule based on this information. This will help you ensure your guests are having a good time and staying engaged between each phase.
To keep your guests in the know about your event and its schedule, consider printing event programs with the schedule included in the programs. This helps alleviate the need for your guests to ask common questions and keeps them informed about the festivities you have planned for them.
Download the event planner template
It can help to use an event planner to get the details of your event just right. If you don't want to hire a professional event planner, using a resource to organize the details of your event can be a handy substitute. Download the event planner template to make organizing your fundraising event a breeze. 
Execute the plan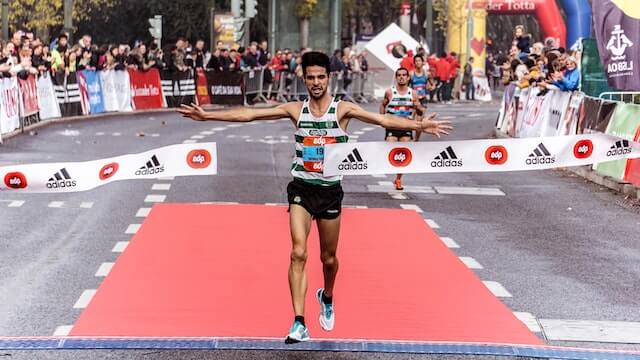 Finally, you're ready to execute your plan and host your fundraising event. For your best chance at success, stick to the plan and help your volunteers and event committee do the same. Double check before the event that everyone is ready and knows what their responsibilities are. Check in during the fundraiser to ensure that things are running smoothly and step in where needed to help out. After the event, determine what went well, what fell flat, and make plans to improve upon your fundraising events in the future.
Conclusion
Event planning is both an art and a science. You need an event committee to help you with planning, volunteers to staff your event, a solid communications strategy to reach your attendees, and the resources to pull your event together. With the downloadable event planner template you'll be sure to have an easier time planning your next event.
Happy fundraising!