Google Ad Grants for nonprofits can be a powerful FREE solution for any eligible charitable organization, but proper management is key to maximizing the opportunity. Since 2011, Give Back Nation's Google Certified Ad Grant Manager team has helped over 5,400 nonprofits manage their Ad Grants. In this "beyond 101" Google Ad Grants guide, we will touch on things to know to help optimize and increase success.
What is the Google Ad Grants Program?
Since 2003, the Google Ad Grants Program has given over $9 billion in FREE advertising to over 115,000 approved nonprofits in more than 50 countries. Currently, eligible organizations can leverage up to $10,000 each month in FREE Google Ads, sending thousands of new visitors and potential supporters to their website.
Why should nonprofits use the Google Ad Grant?
The Google Ad Grant is an incredible opportunity for nonprofits to improve awareness of their cause and take their online presence to the next level. With 3.5+ billion Google searches per day, the opportunities to be seen by a new online audience are endless. For-profit companies end up paying thousands of dollars a month to be featured on Google. With the Google Ad Grant, nonprofit organizations have the opportunity to appear near the top of a Google search for FREE. Although the Google Ad Grant is an amazing tool for many nonprofits, there are a few limitations compared to a paid account that can be found in the Google Ad Grants Policy Compliance Guide.
The Ad Grant Opportunity: For every $1,000 in FREE ad spend leveraged, nonprofits can receive approximately 500-1,000 new website visitors.
How do nonprofits get started?
First, organizations can check eligibility. Nonprofits must then go through the application process. To keep the grant, nonprofits must follow the program details, show successes, and stay active optimizing and improving their ads.
What should nonprofits know to manage and maximize their Ad Grant?
A quality, growing website is the cornerstone of success. The success of the Google Ad Grant is primarily determined by the quality of the website and keywords on each page. In order for Google Ads to be successful, having high search volume keywords on each webpage is crucial. If people get to a nonprofit's website right now and don't get involved or give, new traffic won't either. If people love engaging with content now, the new people driven through the Ad Grant will probably also love the content as well. Nonprofits can learn more about how people engage with their website through Google Analytics, which is completely FREE.

For ads to rank high in Google Search, it's critical that websites are easy to navigate and actionable with call-to-actions for conversion tracking. Nonprofit websites with minimal pages and limited copy may lack the quality content needed to fully leverage the Ad Grant. Being in control of website storytelling is key and nonprofits should continue to add new pages and content regularly to showcase impact and provide new keyword opportunities.
It's a marathon, not a sprint. Even though nonprofits have the opportunity to leverage $10,000 per month in ad spend, Google starts most organizations with $100-$200 the first few months. Opposed to paid accounts that are driven by how much money organizations spend, Google is tracking Ad Grant click-through-rates and successful conversions before they "unlock" more ad spend. For many nonprofits that self-manage their Ad Grant, it may take 3-6 months to reach $500-$800 in monthly ad spend. With Google Certified Management Support, like Give Back Nation's Ad Grant Manager, monthly ad spend increases are expedited and can double or even triple in the same timeframe.
Dedicate time to training. Google provides hours of training videos that walk step by step through ways to launch and optimize a successful Ad Grants Campaign. There is a learning curve, but organizations that have the time and staff to commit to it see successes.
Don't focus on one Ad Grant objective. Many nonprofits that start thinking about leveraging the Ad Grant have one main objective, to increase donations. In the beginning, a nonprofit's bidding strategy should focus on clicks with ads developed for every page on the website to help drive maximum clicks in the shortest amount of time possible. As Google sees successes, monthly ad spend access is increased. More focused conversion bidding strategies can then be implemented to drive traffic to specific, targeted initiatives.
Any Additional Quick Tips?
Structure accounts accordingly. Each main menu item on a nonprofit's website can be a Campaign, with Ad Groups and 3-5 ads created for each dropdown option. The more pages and storytelling opportunities there are, the better.
Build effective ads. Nonprofits should write compelling ads that use relevant keywords to the Ad Group, are short and non-repetitive, and identify unique initiatives of the cause. Ad extensions can add useful links below the ad that improve exposure. 
Track and learn. Google Ads show an organization how many people clicked on their ads, but Google Ads and Google Analytics also track what visitors do after they arrive on the website. Conversion tracking helps increase efficiency and effectiveness of the Ad Grant.
In Summary
The Google Ad Grant Program for nonprofits can be a powerful tool if managed effectively. Each organization is unique and it takes good, consistent management to successfully unlock the maximum $10,000 available per month, sending thousands of new visitors and potential supporters to their website. Quality websites, knowledge, and time are critical for success. If time and staffing are limited, cost-effective Google Certified Management Support is available to help expedite success and maximize the opportunity.
About the Author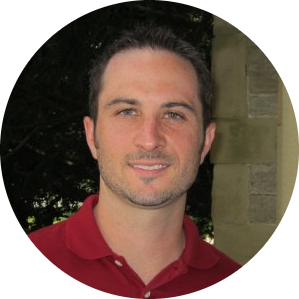 Kyle Gregory is CEO and Co-Founder of Give Back Nation, the national 501(c)(3) nonprofit serving other nonprofits. From 2006, using his vast array of management experience and dedication to "giving back," Kyle, his father, Nick, and several other entrepreneurial philanthropists spent more than four years in planning the launch of Give Back Nation. Kyle's passion is to help organizations, individuals, and professionals be successful doing what they are passionate about.
About Give Back Nation
Give Back Nation is a Strategic Partner of Qgiv and the national 501(c)(3) nonprofit serving other nonprofits with vetted tools, knowledge, coaching, strategy, implementation and concierge support to help streamline efficiency, increase fundraising, and expand impact by maximizing the fundraising ecosystem – everything needed, working in harmony, to efficiently and effectively raise funds to thrive, not just survive. Give Back Nation's Ad Grant Manager was developed to cost-effectively maximize opportunities by providing unlimited Google Ad Grant management by a Google Certified team. Give Back SMART Websites was developed to zero in on nonprofit web design support and provide a professional, dynamic and cost-effective solution.