Who They Are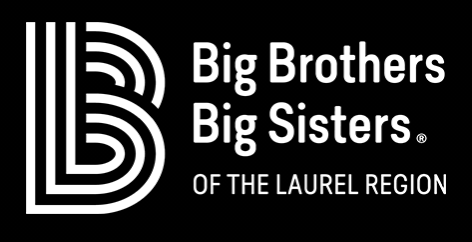 Big Brothers Big Sisters of the Laurel Region was founded in 1975 as Big Brothers Big Sisters of Westmoreland County. When they expanded services to nearby Fayette County to help additional children, they changed their name to Big Brothers Big Sisters of the Laurel Region.
They now serve more than 300 children, providing one-to-one mentorship to the children they serve. They personalize the Big Brothers Big Sisters experience for each child, matching dedicated volunteers to children in the program based on their shared interests and hobbies.
What They Did


Big Brothers Big Sisters of the Laurel Region hosts their Bowl for Kids fundraiser annually to fund the program. To keep the event fresh and offer a unique experience, they're hosting two events with a luau theme. This year's event will actually take place July 30th and August 1st. The first event is an adult-only happy hour featuring bowling, two pitchers of beer, pizza and appetizers, signature drinks, and more. The event is tailored to giving adults aged 21 and up a unique event experience for $75/person.
The following day is their family-friendly fundraiser. This is an entirely different experience that is appropriate for families with children to attend. Attendees to the second event still get two games of bowling and refreshments (without the pitchers of beer, of course). However, they also gain live entertainment, additional activities, and vendor booths tailored to them. Tickets for the second event are $30/adult and $15/child.
Both groups can register to fundraise on behalf of Big Brothers Big Sisters of the Laurel Region.
The event reached 10% of its $30,000 fundraising goal 12 days before the first event!
What You Can Do
If you want to cater to two distinct groups that require different event experiences, consider hosting two events. This way, you can offer tailored events to both groups without favoring one or the other.
Hosting two events can double the chances of your fundraising event being successful. Not only that, but you also don't have to worry about excluding a group or forcing two very different demographics together at a single event, especially if you don't want children exposed to adult-oriented activities.
You can save time and effort by using the same peer-to-peer event registration form for both your adult and family friendly fundraisers. Just create two different options to choose from when registering. Then market the event as two different experiences, just like BBBS of the Laurel Region did!
Looking for ideas for your next fundraiser? Then check out this list of over 100 fundraising ideas to get those creative ideas flowing!