Thanks so much to all of our clients who joined us at the Houston Fundraising Lab on May 9th!
Attendees networked with other local nonprofits, enjoyed Rachel Muir's presentation of "I Wish I'd Thought of That!" Epic Fundraising Examples, saw how other clients are using Qgiv's features and driving success, and learned how to write a better appeal letter.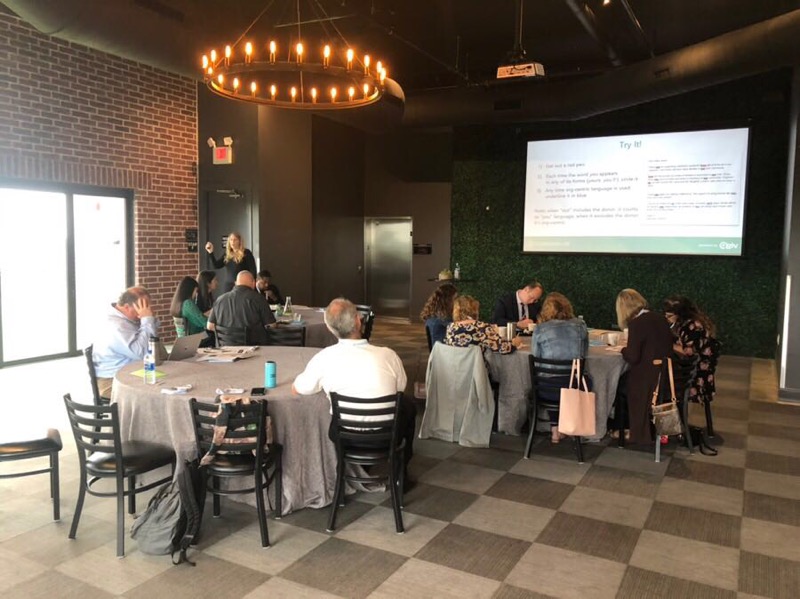 The purpose of the Fundraising Lab is to host events that give local organizations the opportunity to connect with each other and benefit from the expertise of industry pros. The events also give nonprofits the chance to talk with staff about all things Qgiv!
"I wish I'd thought of that!" epic fundraising examples
Rachel Muir, CFRE showed epic fundraising examples that are sure to catch donors' attention. She shared how having great content, unique thinking, and delightful designs across donor thank-yous, emails, websites and online advertising can help increase donations.
Epic fundraising example: Animal Protective Association of Missouri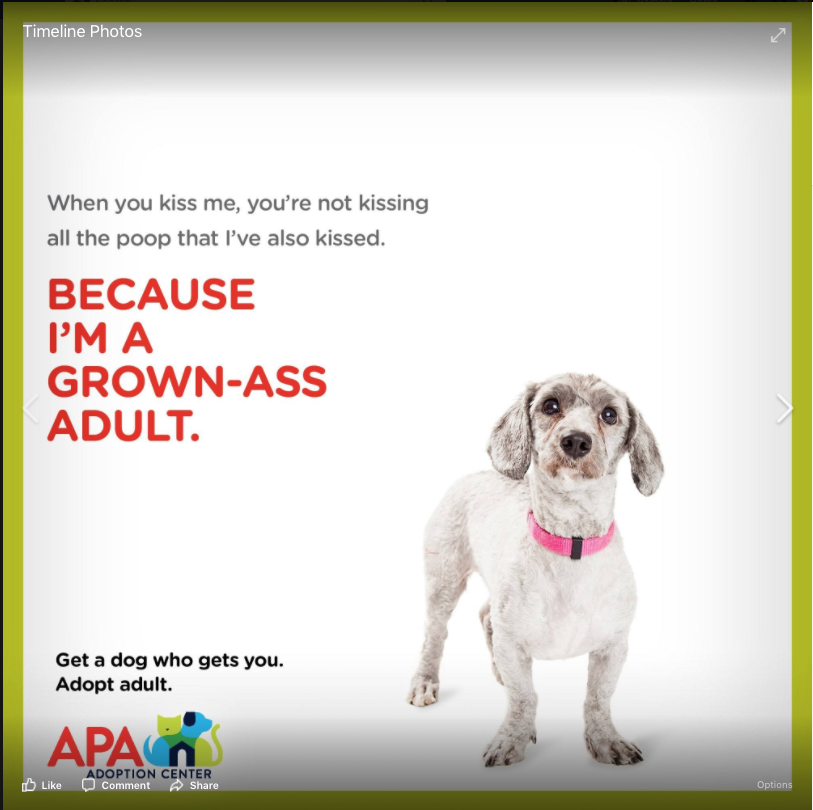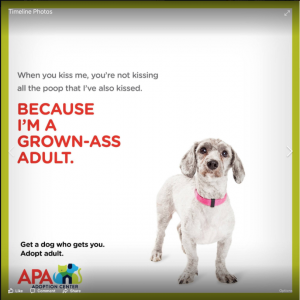 Goal was to increase senior dog adoptions
Created the "I'm a Grown Ass Adult" campaign – Post featured a picture of a senior dog, funny text and the hashtag.
Kicked off the campaign on National Puppy Day
Idea from the board marketing committee
Results:
30,000 social shares in 10 days
Increase of 254% in Facebook page followers
7 takeaway tips
Don't be afraid to take risks!
Be creative
Personalize
Know your target audience

Your campaign may work for a certain age group and not another. Know what your target audience likes and will react too.

Steal Smart

Look at For-Profit companies. Are there any advertisements that you could use in one of your campaigns?

Use Emotion

Try and connect the donor with the message you are conveying

Pique their Interest
How to build a better appeal
Sarah Sebastian, Director of Brand Communications at Qgiv, went step-by-step on how to craft a better appeal letter, from what people look at first in the letter to how to catch people's attention with the envelope!
How donors skim an appeal
Pictures
Salutation
Johnson Box & Post Script
Signature
Body of the letter
Pictures

Choose powerful images
People are going to feel more connected to a picture of a person or animal looking happy and healthy than sad or sick

Salutation

Don't "Dear Friend" your donors
Try to use a salutation that matches the person's interest if you don't have their name. For example, use something like "Dear Animal Justice Warrior."

Johnson Box & Post Script

79-90% of readers look here first!
Great place to make an ask

Signature

Use someone besides the CEO to sign, like a volunteer or board member. If it is the CEO's signature, try to include a personal note.
Be creative with the signature! For example, if your appeal is for an animal shelter, have the signature be from an adoptable pet

Body of the Appeal

Make it easy to scan
Make sure that it's donor-centered. It should contain more "You" language than org-centered language.
Read the letter out loud! This is a good way to ensure it flows and makes sense.