It's no secret that technology is taking over the way we communicate–especially social media. We're constantly inundated with new platforms, and honestly, I think it's pretty neat. Social media is constantly evolving, and taking advantage of current trends can breathe new life into your nonprofit!
We stumbled across a spiffy integration for Instagram called Linkin.bio, and while it might be targeted towards retail companies, we see some serious potential for nonprofits using this new feature.
What is Linkin.bio?
Pro tip: this integration would be best utilized by medium- to larger-sized organizations. It costs $20 per month, and it does require downloading an outside app called Later to make it work. They do offer special pricing for nonprofits at a discount of 50%. You need to fill out the questionnaire here. If your organization has the resources and a team dedicated to social media, we say go for it! And hey, if it doesn't pan out, you can always cancel the account.
It's important to understand that Linkin.bio is NOT the same as your Instagram feed. Instead, it helps you build a feed that directs your followers to content from your Instagram. You know those posts that read "check out the link in our bio" under a product? How annoying was it to really want that cute bathing suit, but the link took you to the main website instead of the bathing suit in the picture? Because of that annoyance, Linkin.bio was born. Don't worry if this sounds confusing, we have screenshots!
So you don't sell cute bathing suits, but Linkin.bio isn't just for retailers. From easily navigating a donor to a specific donation form or selling your organization's merchandise, this integration can shake up the way you communicate with supporters. Let's break down how you can make this app work for your organization.
How does Linkin.bio work?
Using Instagram to show pictures of volunteers, events, and your clients is great. In fact, we recommend you keep doing that. But what if you could link multiple donation forms, blog entries, and more to your IG feed, instead of just one link to your website? Problem solved!
Once you download the Later app and set up your account (choose your payment plan and link your IG account), you can start adding links to your individual posts in the app.
Here are the basics:
1. Set a static URL in Linkin.bio/Later that you'll place in your Instagram bio.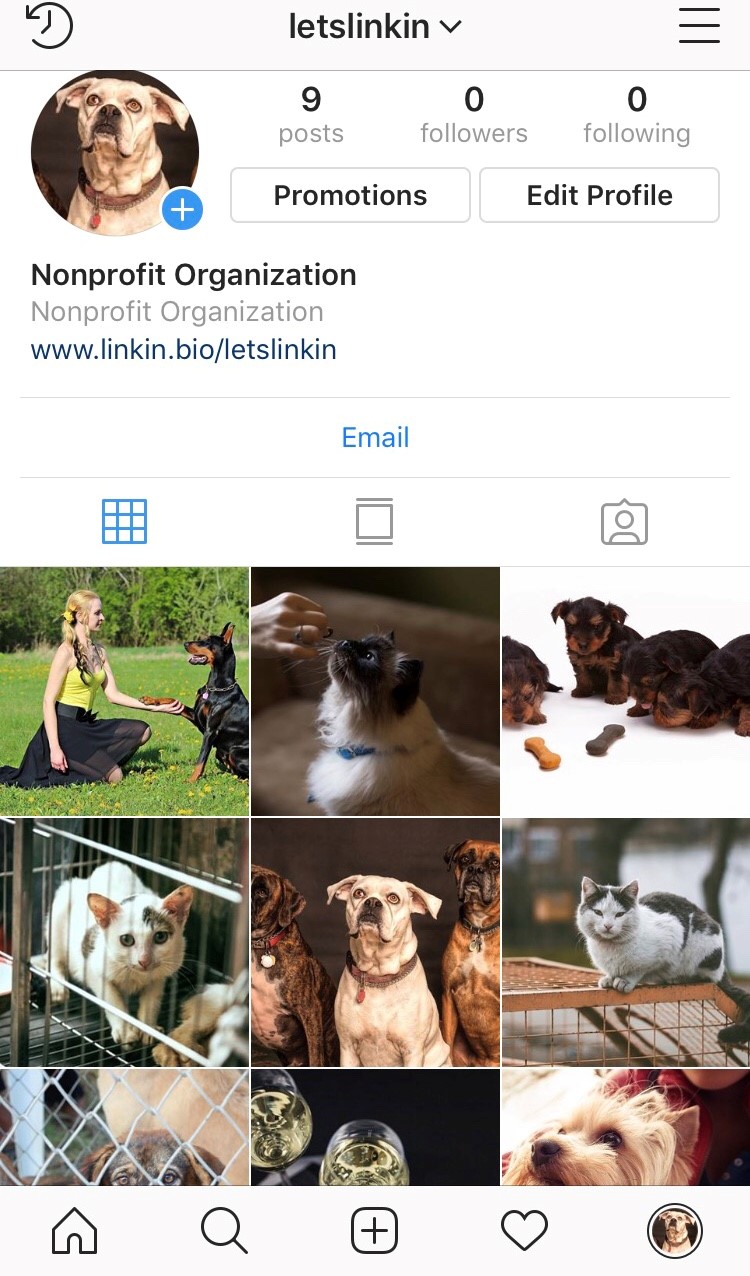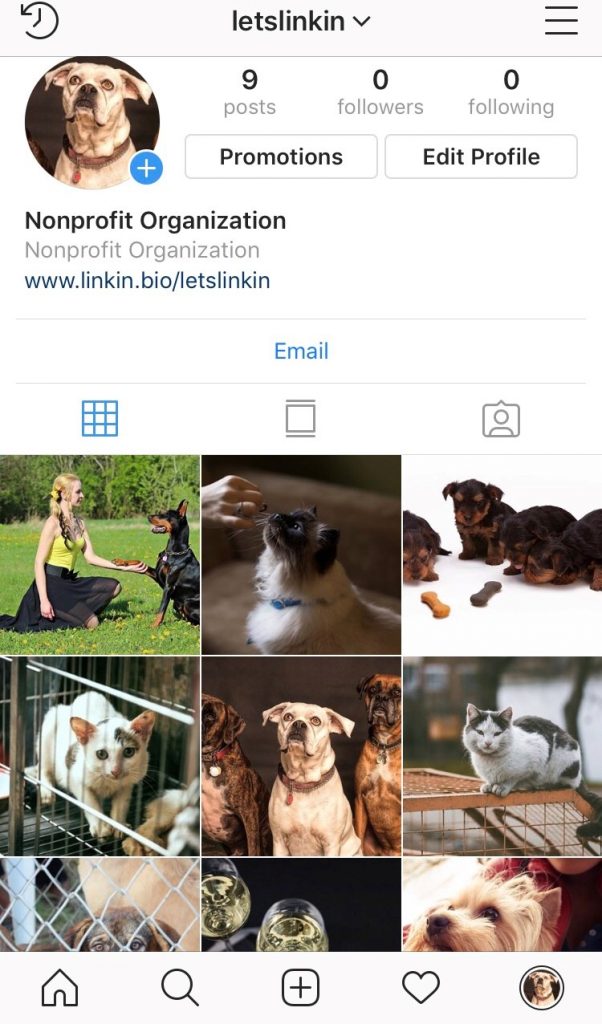 2. Each time you post, you can enter a custom URL for that particular post in Later. Once all of your images are uploaded and posted through Later, your IG feed will be updated to match Later.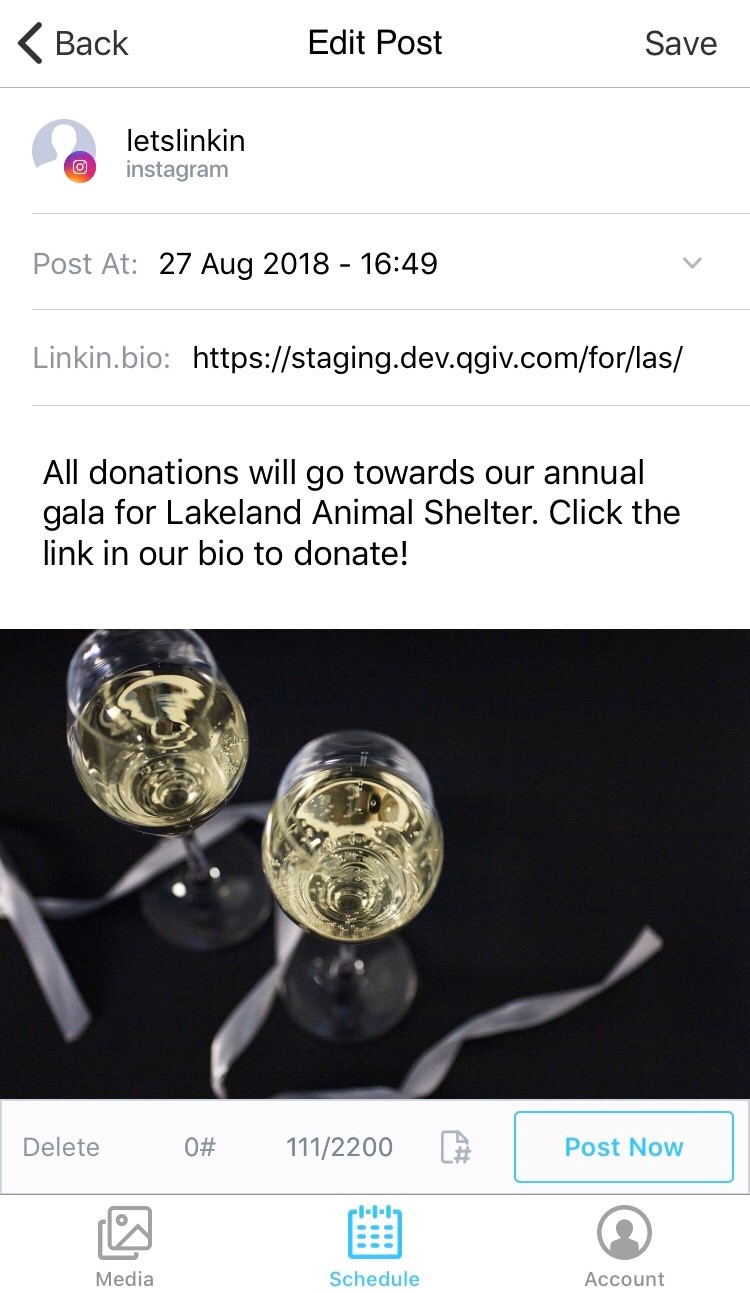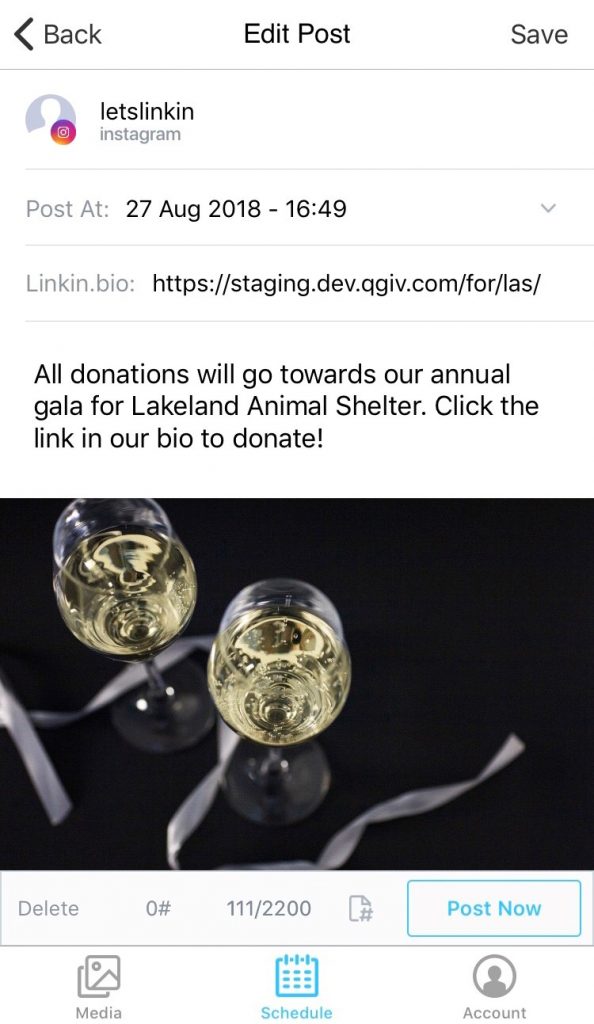 3. Users click the static URL in your bio to reach another version of your feed hosted by Later. It looks almost exactly like your Instagram feed. See?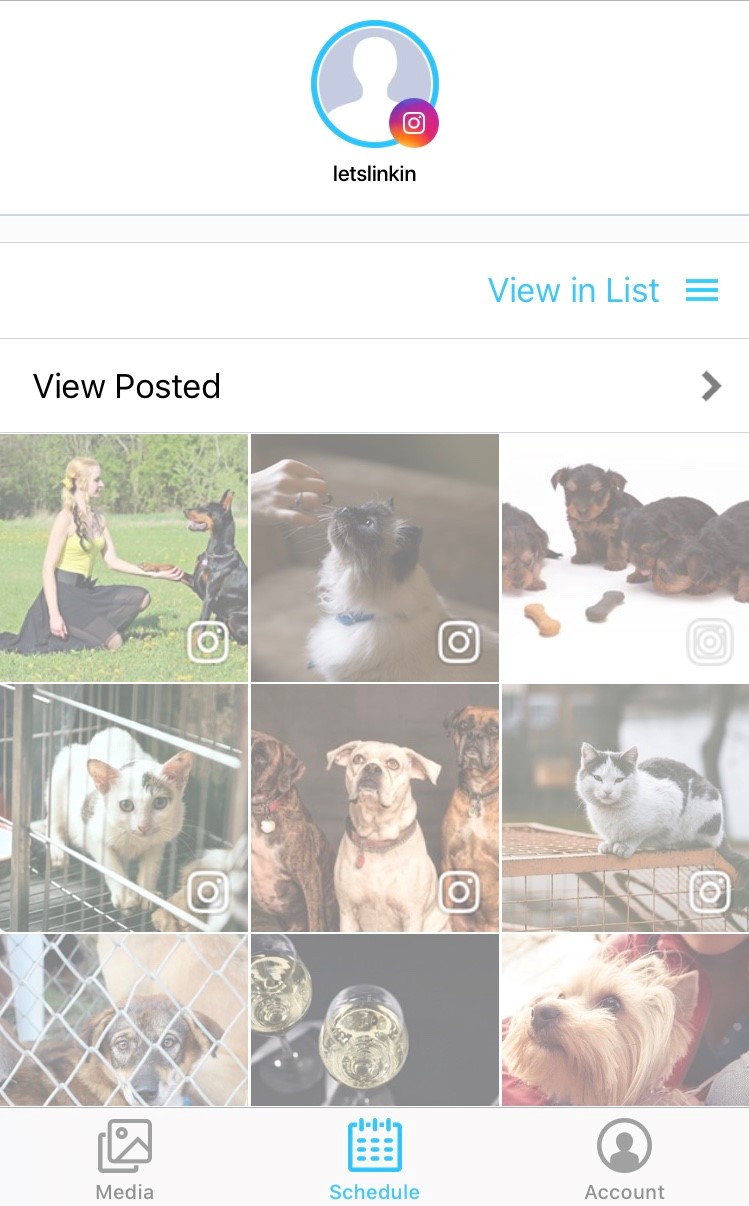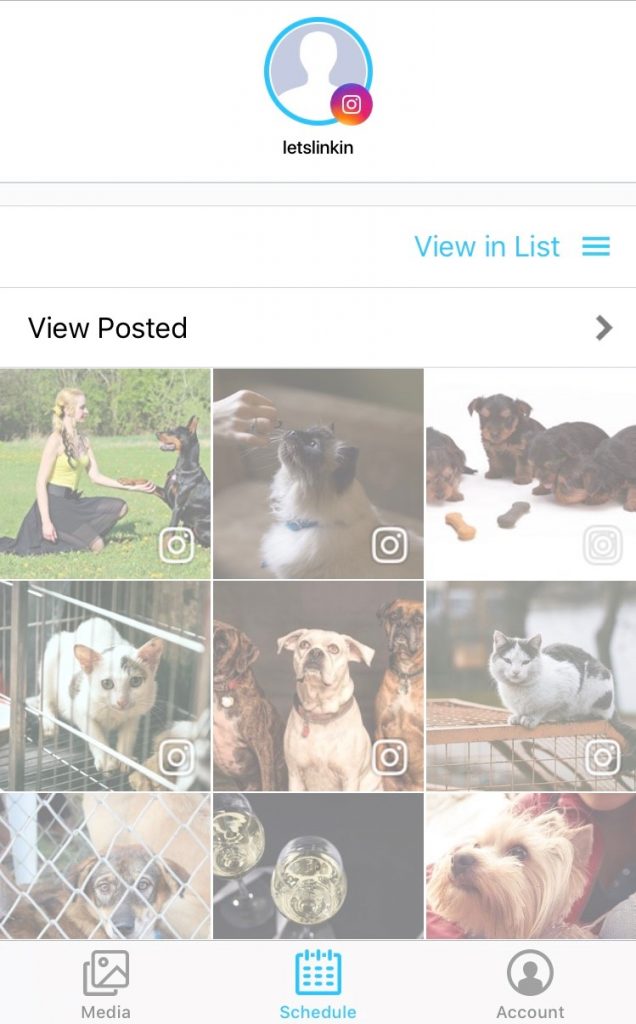 4. When they click a post in that version of your feed, they're taken to the custom URL you entered for that post, which can be a donation form, an event registration page, your online store, etc.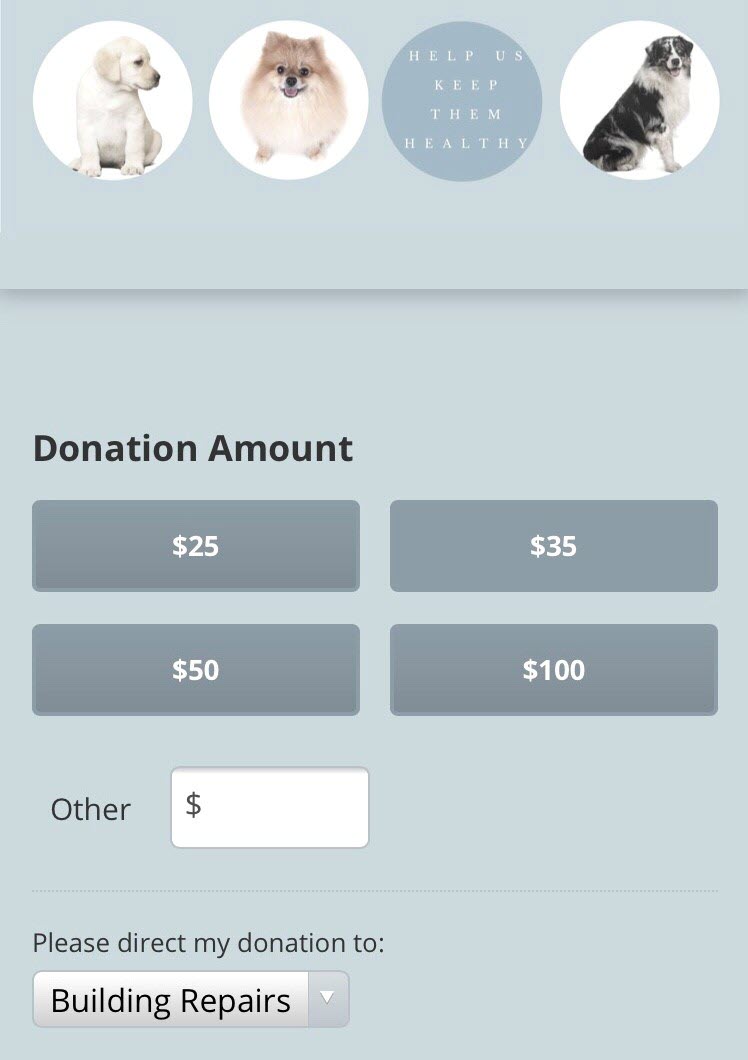 Not only is this very different than how you'd normally post your donation form, but it opens the option for a younger audience to see it! There is a whole word of donors not yet tapped into—take advantage of new trends!
Visually tell a story 
Social media offers the perfect opportunity to share stories through videos and pictures. Use pictures and videos to build an emotional journey that carries the donor through the giving process. Today's donors are motivated by their desire to make a difference in the world. They want to donate to nonprofits that are affecting real change! If you can show them how they can join you in changing the world, you're more likely to inspire them to get (and stay) involved.
Show the donor an image that depicts who/what they're helping, along with a dollar amount that describes what their donation provides. It's engaging, emotionally compelling, and to the point. Transparency is important to donors. By telling them what their donation achieves, you might have just secured that bag of dog food your organization desperately needed. You're just a tap away from a donation! Enter the donation form link in Later, post your image and appeal, then easily post to your IG feed. You can also schedule it out in advance!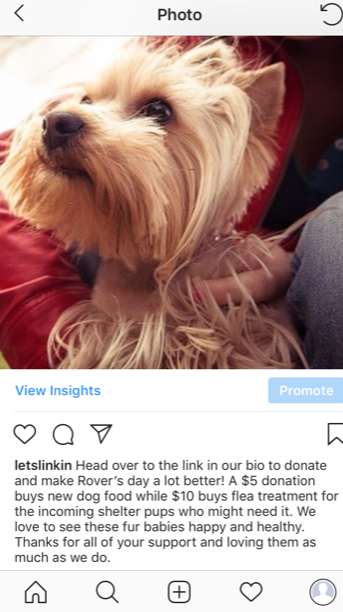 Drive potential donors to your website 
Donating through the image on Later is one way to gain exposure and dollars. There is another goal to keep in mind: drive traffic to your organization's website! Your nonprofit's website is the powerhouse for everything you do online. Telling a story, establishing trust, and including other ways to donate should be the center of your online presence. Most posts made on all social media platforms should re-route the visitor to your website.
We know you'll be mixing it up and not asking for donations in every post. It's easy to take full advantage of Linkin.bio by directing visitors to various parts of your site. Guide donors to impact stories, testimonials, and updates to build a strong connection and inspire them to continue supporting you.
Continuing with the same fundraising strategy might work, but mixing it up a little will keep donors engaged!
You can check out Later's website here for a step-by-step guide on how to set up an account and get started with Linkin.bio.