When it comes time to make a splash with your big fundraising event, you want to attract as many potential donors as possible. After all, every dollar your organization takes in goes to support your mission!
That's why it's important to promote your event to not only your existing supporters, but also to new folks. Read on for nine tools you can use to promote your fundraiser like a pro!
Ways to Promote a Fundraiser
While you don't need to do everything on this list to have a successful fundraiser, picking and choosing the ideas that work best for you will lead your organization to your most successful event ever!
1. Start by Adding Your Fundraising Event to Your Nonprofit's Website
One of the quickest and easiest ways you can start getting the word out about your event is by adding it to your website! You can start with adding it to the header of your website like Blossom Hill did for their upcoming golf event.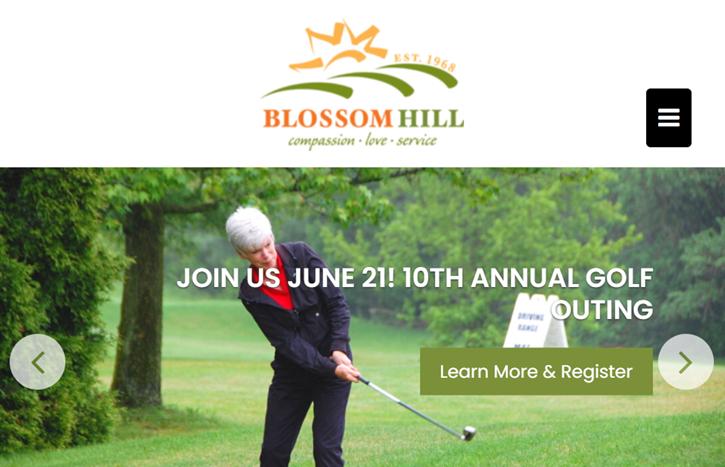 You can also create a branded registration page for your website that includes a welcome video, photos of people having a great time at past events, a branded header, your logo, and all event details.
While you don't necessarily need to tick off all those boxes to create a great event registration site, it is important that you use some of them. Donations made through branded forms tend to be 38% larger than those made through generic forms, and donors are 70% more likely to donate again if the donation page was branded.
2. Use One of the Most Effective Forms of Marketing: Word-of-Mouth
Word-of-mouth marketing is one of the oldest (and most successful) tools in a marketer's toolkit. You're asking people who already support your mission to invite their friends and family to come along! While your goal is always the same, your mode of asking might change depending on the donor.
For example, you might include sharing icons on your event registration page, and you'll definitely want to encourage sharing in emails and social media posts. You could also take a major donor out to lunch to see if they know anyone who might be interested in the event or pick up the phone for a one-on-one check-in with a volunteer.
Your method of asking will depend on your relationship with the person, so you may need a different strategy for different groups of people. You might ask staff members to share it during a weekly meeting but discuss it with event sponsors one-on-one.
Keep in mind that this could be a good time to have a non-financial follow-up ask ready to get people more involved in your organization. A donor may not have someone else to invite, but they might be ready to step up their game and volunteer!
3. Plan a Series of Emails About Your Fundraising Event 
Did you know that email has the highest ROI (return on investment) of any nonprofit marketing channel? You'll get $40.00 back for each dollar spent. And since most nonprofits have an email list full of current and prior supporters, it makes sense that this is the perfect way to market your fundraising event.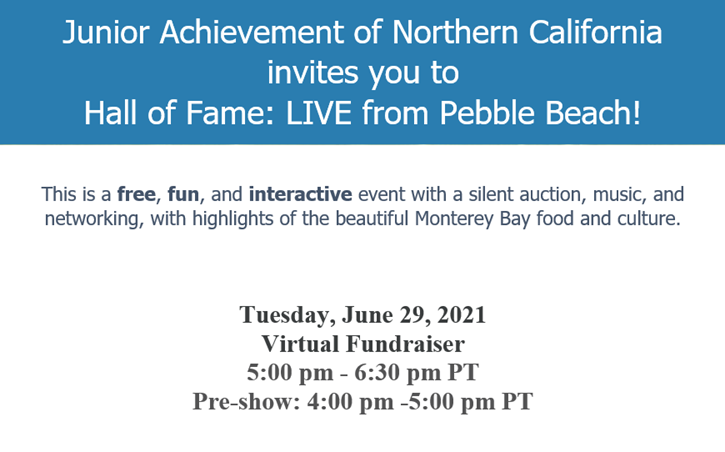 You can plan an email marketing campaign that starts with a save-the-date and ends with a final thank you email, complete with post-event survey. You can write and schedule most of these emails in advance, and add in sponsorship announcements and teasers for big auction items as they come in.
To avoid bombarding your supporters (and to keep them from unsubscribing!), try segmenting your lists to keep readers from being overwhelmed. For instance, everyone might get the save-the-date and post-event impact email, but then you can create separate lists for those that have already RSVPd yes or agreed to volunteer.
4. Capture Your Donors' Attention Through Text Marketing
We've said it before, and we'll say it again: text marketing has a 98% open rate! 98%! This makes it the perfect tool to get eyes on your event that might have missed your email or social media post. It's much harder to miss a message that's literally delivered to the palm of your hand!
You can start marketing your event via text by sending out a simple announcement that links to your online registration form (which should definitely be optimized for mobile, since over half of nonprofit website visitors visit from a mobile device). Just make sure you have permission before signing supporters up for text message marketing!
You can also use text-to-donate to increase donations during your event. Advertise your campaign keyword and short code (the number your guests can text) clearly throughout your event so participants can donate as they play!
Finally, text marketing is a great way to keep both volunteers and supporters engaged, especially if the event you're promoting is a peer-to-peer event!
5. Increase Aware for Your Fundraiser with a Press Release
I've never worked in PR, but I have written plenty of press releases in my life, all for nonprofits. While one nonprofit I worked for was large enough to have their own PR department, most have been lucky to have a marketing person on hand to help the development director, which meant that crafting press releases was passed to the person with no professional PR experience.
Nonetheless, I dug in and used all my resources and managed to get writeups not only on local blogs, but in big newspapers as well.
How? I went to every major nonprofit website I could think of and based my press release on their structure. I recommend this great nonprofit-specific press release resource from the balance instead. It's thorough and you'll save yourself a lot of time!
Then I made a list of local blogs and newspapers in my area. Bloggers and journalists alike are always in need of tips, and most blogs and local weeklies make finding contact information pretty easy. With journalists from larger publications, it can be trickier, but here are some tips and tricks for finding the correct contact for your press release!
6. Tap into the Power of Online Marketing with Paid Advertising
Most nonprofits have a limited marketing budget, so they don't want to spend excessive amounts on paid advertising, which can get very expensive, very fast.
However, there can be a role for paid advertising in nonprofit marketing, especially if you take advantage of Google Ad Grants. That extra $10,000 a month can really help you get some new supporters to come to your event!
A Google Ad Grant isn't the only way you can score free advertising placement for your nonprofit. If you have a great relationship with your sponsors, it can be a great idea to reach out and see what resources they might have at their disposal.
I once worked on a big annual fundraiser that had a name-brand car dealership as a sponsor. Because we were clear on our need for help in promoting our fundraiser, they were able to put us in contact with their advertising vendors who then gave us free banner ads on some pretty high traffic sites that we never would have been able to afford without their help!
Every one of those advertisers gives away (or offers extremely reduced rates) on remnant space, but I had no idea until someone gave me the idea to ask.
7. Make All The Details About Your Fundraiser Fit to Print
Some may feel that print materials are a little old school, but the reality of the situation is that they can still work! Flyers and posters will promote your event, and local businesses are often happy to display flyers for local nonprofits in their windows or on community bulletin boards. Most just request that you ask first!
Banners are another great form of advertising, although they are most often used at the event itself. However, if you have a big sponsor on a prominent roadway, they may be willing to display a banner outside of their establishment ahead of the event, especially if their logo is on it.
Speaking of sponsors, asking a local print or graphic design company to sponsor your print materials is a great way to make use of a unique sponsorship opportunity. They get to show off their skills, and your nonprofit gets quality print materials that you can afford. Just make sure you list out the benefits of this type of sponsorship in your sponsorship request letter!
8. How to Promote a Fundraiser With Direct Mail
While direct mail does involve print materials, it's its own form of marketing. Simply put, direct mail is a form of marketing that uses mail services (often the United States Postal Service) to send marketing materials to your target audience.
For example, you may send a nicely designed save-the-date to previous donors to drum up interest in your upcoming event. If your event is free to attend and/or family-friendly, you might consider mailing a promotional postcard to the community to drum up attendance.
After your event, consider segmenting your lists and sending a thank you letter to those that did attend and a fundraising appeal to those who didn't.
9. Use Social Media to Attract Current and New Supporters Alike
Social media is one of the best tools nonprofits have for getting the word out about fundraising events. You can start by creating a video to announce your event, and then follow that up by creating a Facebook event and inviting your Facebook followers. You can also use social media to tease the entertainment or raffle and auction items for your event, or to highlight the gourmet dinner being served.
While social media is great for promotion, it can be even better for engagement. For example, you can post a weekly fundraising leader from a peer-to-peer event to get your other fundraisers motivated. You can even ask your top fundraisers to share their best tricks for raising more!
You can also increase engagement by asking supporters to share your posts and post about your event on their own.
You can ask peer-to-peer fundraisers to post weekly videos highlighting their progress and why fundraising for this cause matters to them. You can create a photo booth for auction winners to take a picture with their prizes to post on social media. You can also create videos where clients talk about how your nonprofit has helped them. That's user-generated content and a powerful impact statement all rolled up into one!
And last but not least, don't forget about social media as a great way to express gratitude to donors after the event!
Final Thoughts
Your ability to promote your event is only limited by your creativity, and we all know the nonprofit community is a creative bunch! We hope these tips gave you some great ideas on how to promote a fundraiser. If you're looking for additional ways to make your next fundraiser the talk of the town, try checking out our free planners to help you plan your next event!