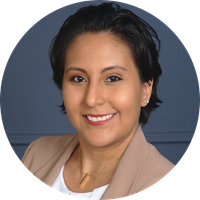 Andrea Ortega, Director of Nonprofit Services
Andrea hails from Cali, Colombia by way of Miami, FL. She has a master's degree in Nonprofit Management from the University of Central Florida (UCF) and is currently pursuing her Ph.D. in Public Affairs at UCF with a focus in Nonprofit Management. As the Director of Nonprofit Services, she ensures their nonprofit clients will become tax-exempt and have the necessary resources to fundraise and stay in compliance. Prior to joining BryteBridge, she was the Executive Director of a nonprofit in Central Florida for 8 years.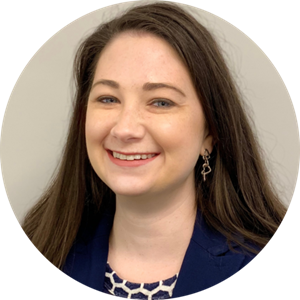 Caitlyn Cawthon, Development Coordinator
Caitlyn is a Certified Nonprofit Professional with 10 years of development experience. She has worked in social services, as well as with a rare disorder nonprofit. Caitlyn graduated from the University of Central Florida (Go Knights!) with a BA in history and a minor in nonprofit management. She is passionate about fundraising, especially direct mail, and loves helping nonprofits start their giving programs.
On Tuesday, November 30, charities, families, businesses, community centers, and students worldwide will come together for one common purpose: to celebrate and encourage philanthropic giving. We want to ensure you're prepared to share your nonprofit's story and successfully navigate this worldwide giving event! Here's what you, as a nonprofit leader or team member, need to know to successfully prepare for #GivingTuesday 2021.
About #GivingTuesday
#GivingTuesday is a national day of giving following Small Business Saturday and Cyber Monday. And preparing early is key to success! The concept is a simple one: find a way for your family, your community, your company, or your organization to come together to give something more after the largest shopping days of the year. Then tell everyone you can about how you're raising money.
If you're a registered charity (a 501(c)(3) nonprofit organization in the U.S.) or a for-profit business, school, religious, or community group committed to spearheading a project benefiting a charity, then you may register as a #GivingTuesday partner organization.
Being a registered partner organization is an impactful component for inclusion in your year-end campaign. Once registered, you'll be part of the #GivingTuesday community. As part of the community, you can connect with other partners, share tips and best practices, and access their resources to help make your campaign a success.
#GivingTuesday 2021 Storytelling
According to research in Qgiv's Generational Giving Report, more than half of all donors cite a personal connection to a nonprofit's mission or cause as a driving factor in their decision to give. Incorporating storytelling that shows impact into your donor communications creates and strengthens that personal connection. Developing robust and meaningful relationships with donors naturally increases donor retention and giving levels over time. By taking an empathic approach to donor relations and creating communications that donors want to be a part of, you lay the foundation for a more authentic connection with your donors. 
Donors want to hear about the impact their gift has had, not just what your nonprofit does. By focusing on the impact, you'll be able to connect with donors' hearts and minds.
Social media is key to making sure that the #GivingTuesday message has an impact. It's also one of the best ways to celebrate giving and to share your organization's story, mission, and values. Remember to use the hashtag #GivingTuesday on your social channels when talking about your campaign. Sharing your organization's story will be essential for followers and your network to join the conversation and learn about the good work you are accomplishing within your community and beyond.
Campaign Timeline
Start NOW
Ready, set, plan! Have a staff meeting and select the team that will work on your #GivingTuesday campaign. Assign roles and start floating ideas for how your organization can get involved. Use this meeting to determine what you want to raise money around, whether general operating or a specific project. If you need inspiration, check out #GivingTuesday's Canva page!
Collaborate. More and more organizations are working together to have a greater impact on #GivingTuesday. Talk to your current partners or contact organizations who work in your city or on a similar cause and see if you can do more together.
Set a goal. Whatever your initiative, campaign, or project, set a goal and give your team and community target to hit.
Find a match. We've seen a lot of success with matching campaigns. Start early and reach out to an organization to see if they would like to work with you on a matching campaign for #GivingTuesday. This way your donors will feel like they are maximizing their gift's impact.
October
Announce. Share your plan and goal in a press release or with a staff or community launch party and start spreading the word about your plans for #GivingTuesday on social media.
Share your story. Write a blog post about your campaign and share it on the #GivingTuesday website. Send a save-the-date. Schedule regular social media messages and send a newsletter or e-blast to ensure your community has November 30th marked on their calendar.
Have fun on social. Some organizations create their own #GivingTuesday hashtag to talk about their campaign (#GivingZooDay, #GivingShoesDay, #GivingTuesdayJHU). Others customize the #GivingTuesday logo and graphics to match their brand colors. Start scheduling regular (2-3 times a week or more) social media messages to talk about your campaign and your progress to your goal.
Pitch your local press. Create a press release to share your campaign plans with your local media. We see a lot of coverage for #GivingTuesday — now is the perfect time to reach out and see how you can promote your story. If you don't have strong press relationships now, start using this time to cultivate those relationships.
The week of October 30, send a "One Month to Go" email, newsletter, and social media messages to make sure your board, staff, and community knows that we are in the final countdown for #GivingTuesday!
November
Go big on social media! And execute! Tweet, post, snap, TikTok, share, and do whatever you can to get your campaign out there. Remember to use the hashtag #GivingTuesday in your messages so people can repost and share your plans. Keep donors updated about your goal throughout November 30th! If you have not seen a change, don't be afraid to be the first donor. When people see other people donate, it gets them excited!
For more on this topic, be sure to check out our webinar hosted by Qgiv, released on September 14th. BryteBridge Nonprofit Solutions and Qgiv have partnered to provide fundraising software to the thousands of nonprofits that BryteBridge serves!
Additional Resources
Looking for additional ways to rock #GivingTuesday 2021? Check out the following resources:
About BryteBridge Nonprofit Solutions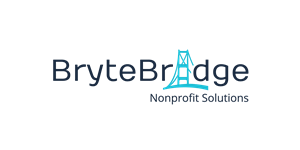 We value relationships and are proud to connect nonprofits to our partner network and hope this helps increase your nonprofit's effectiveness and success. BryteBridge Nonprofit Solutions, a charity startup and development company that offers nonprofit consulting services to help nonprofit organizations start up, build up, and maintain compliance. BryteBridge specializes in and provides services needed to comply with federal and state agencies.