Wouldn't it be nice if you could have help boosting your nonprofit's visibility and fundraising success thanks to a partnership with another organization or individual? Make that dream a reality by incorporating nonprofit collaboration into your fundraising strategy.
Nonprofit collaboration is when your nonprofit works with another nonprofit organization, business, or individuals to increase fundraising success and the visibility of your organization. But how do you get started with nonprofit collaboration and how do you find success? Keep reading for our tips on successful nonprofit collaboration.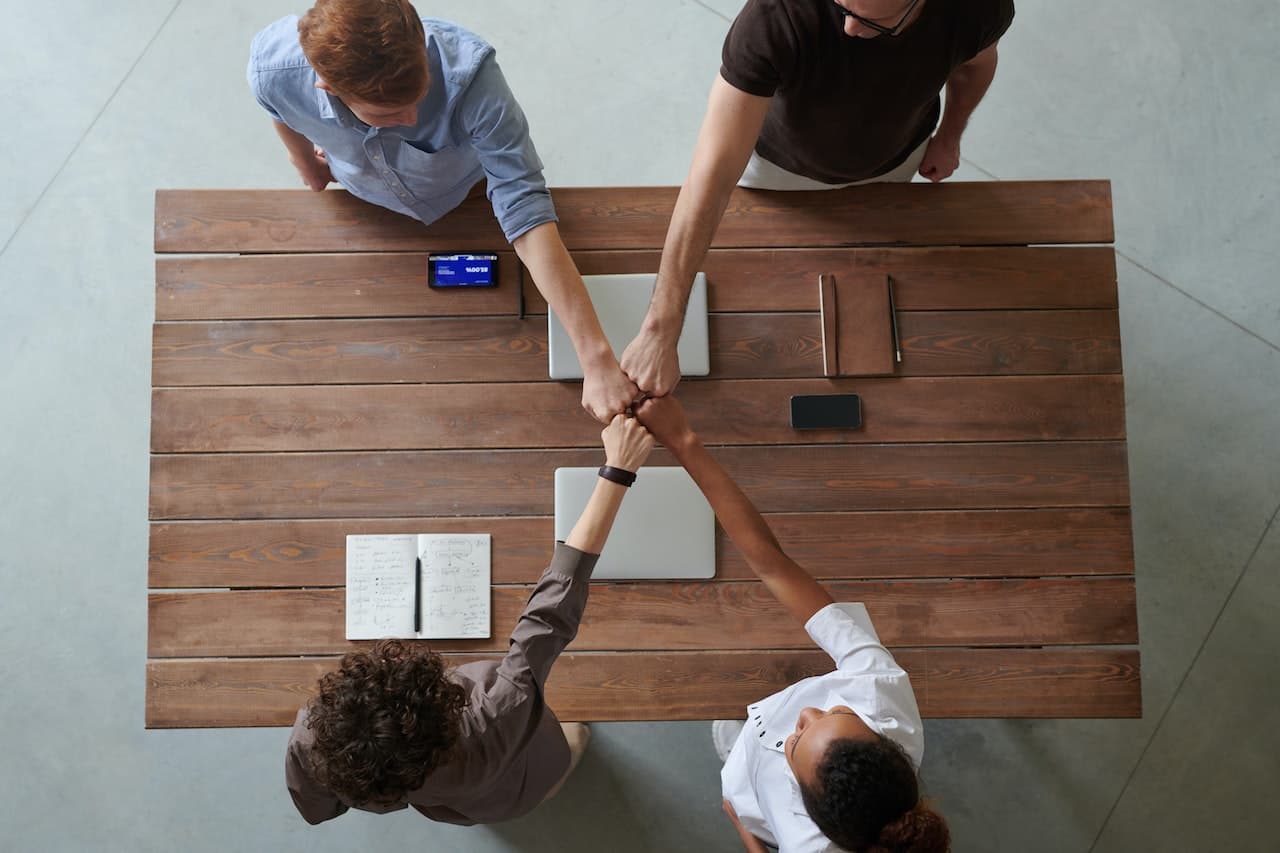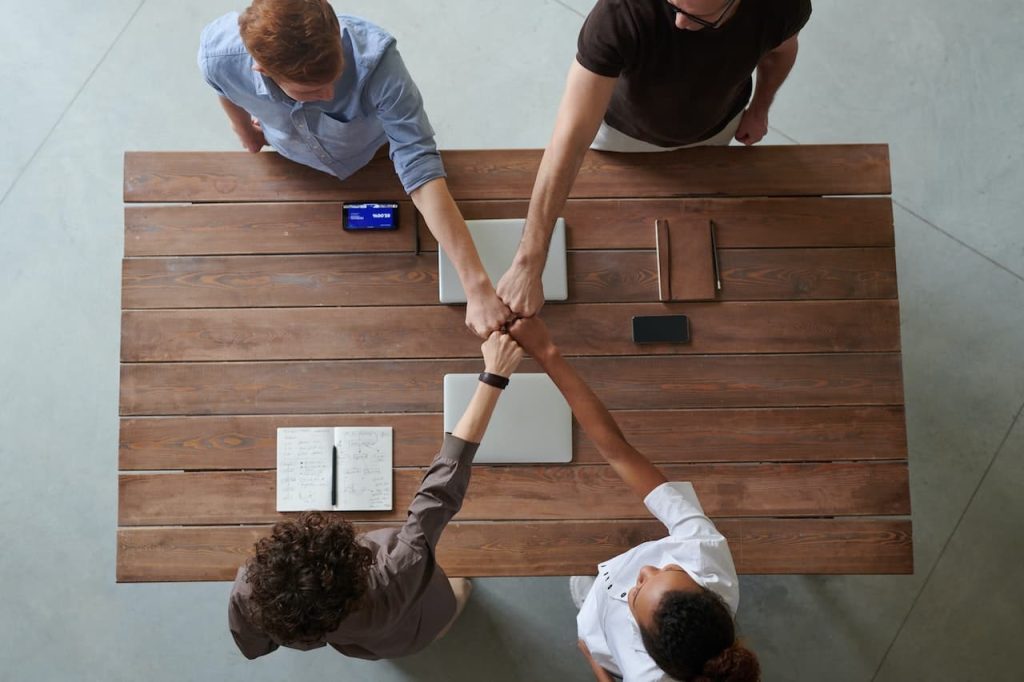 How to collaborate with other nonprofits
The most common type of nonprofit collaboration is when a nonprofit collaborates with another nonprofit. This can come in many forms like combining forces to host a pledge drive or a fundraising event. It can also look like combining resources or becoming referring partners for one another to mutually benefit both organizations. How do you collaborate with other nonprofit organizations successfully? Here are our tips for nonprofit-to-nonprofit collaboration.
Iron out the details of the partnership in advance
One of the most important tips we have is to get the partnership in writing. That way, both sides have an understanding of what's expected of them and the other side can hold them accountable for any missteps or missing action needed.
By creating a partnership contract, you're formalizing your partnership and spelling out exactly how this partnership will benefit both nonprofit organizations. The contract can be for a temporary partnership that spans the course of one joint fundraising campaign, or could be for a longer-lasting partnership that spans years.
Hold each other accountable
With a contract in place, it becomes a lot easier to hold each other accountable. If your partnership states that you'll refer each other clients, be sure that's actually happening on both sides so both nonprofits equally benefit from the partnership.
There are many ways a partnership can be forged, but the partnership is only as effective as your ability to accomplish what you set out to. To accomplish your goals, you must work together with your partnering nonprofit to reach your common goals.
Holding each other accountable is as simple as reaching out to the contact at your partnering organization and reminding them of the terms of your partnership agreement. Set up a realistic timeline to get everything back on track by and see to it that the partnering organization is working on it.
Find ways to strengthen your connection with your partner nonprofits
Strengthening your connection with partnering nonprofits can lead to increased success down the line as you form a mutually beneficial relationship with that partnering organization. Building tight-knit bonds with other organizations working in similar markets as your own helps increase your visibility in the markets you operate in, which may lead to more referrals and increased revenue.
You can strengthen those bonds by referring potential beneficiaries to them for services and even recommending them for paid services to those who are inquiring with you about organizations that provide those services. This works best if both nonprofits operate in similar markets to one another.
How to collaborate with businesses
Another way to collaborate with an organization to further your fundraising goals and boost your visibility is to partner with businesses, especially if those businesses operate in similar markets to your own. Find local businesses that service your area and reach out to inquire about a partnership with them. From there, use the tips below to make the best partnership possible.
Iron out the details of the partnership in advance
Like partnerships between nonprofits, it helps to have a contract when partnering with local businesses. This contract can establish a mutually beneficial relationship between your nonprofit and the business you're partnering with. Collaboration can look like becoming referral partners that refer business between organizations, but it can also include employee giving programs benefitting your nonprofit organization. Just make sure that those perks of the relationship make it into the contract.
Hold each other accountable
Most likely, when partnering with a local business, you're going to be in a better position to ask for sponsorships and other forms of financial support. However, that will likely come with benefits that you then give to the local business, such as free advertising at your fundraising events and referrals to their business from your customer base when applicable.
This give and take requires accountability to make sure that the partnership runs smoothly. Make sure you're holding each other accountable according to the terms of your partnership agreement. While there may not be a penalty for failing to uphold your end of the deal, you create a stronger partnership when you're working to mutually benefit one another.
Steward your business partners to establish longer-lasting partnerships
Treat your collaboration with local businesses like an opportunity to steward a new donor. Chances are, you're going to want to ask your business partners for financial support. If that's not an original part of your collaboration agreement, this will require time and relationship building. Be sure to make your case based on how you can benefit their business and how their contribution will help your cause. Even if it is part of your partnership agreement, there's nothing wrong with expressing your gratitude toward them for supporting you, and they certainly won't say no to knowing how their gifts made an impact at your nonprofit organization.
How to collaborate with individuals
Unlike business and nonprofit partnerships, individual partnerships can be more casual (unless you're creating a formal deal between yourself and an influencer). Your partnership will probably look like an influencer getting the word out about your nonprofit organization, or an individual who is willing to fundraise on your behalf.
Working with an influencer
In the case of working with a major or micro influencer, it helps to have a contract to iron out the details just like if you're partnering with a business or another nonprofit. When working with an influencer, be sure that you give yourself some creative input into the process of getting the word out about your nonprofit. You want to avoid negative publicity from unsafe stunts or unsavory messaging meant to shock viewers or readers as this can reflect negatively on your organization.
Working with those who want to fundraise on your behalf
When working with people who want to fundraise on behalf of your nonprofit, your approach should be less business-oriented and instead should be from a donor stewardship perspective. Befriend these donors and assist them where you can with their fundraising efforts. These are people who want to donate their time and effort for your benefit. You can't let this kind of relationship go!
No matter what kind of individual you're working with, be sure to give them all the information they need about your nonprofit organization plus any resources that will make it easier for them to fundraise on your behalf.
Conclusion
Whether you're a huge, national nonprofit or a smaller nonprofit operating in your local area, it helps to have help. Collaborating with like-minded nonprofits, businesses, and individuals can be a great way to increase fundraising and referrals while also boosting your visibility. We hope these tips help you create more meaningful partnerships in your community and beyond.