Writing nonprofit mission and vision statements can be an exciting (and often anxiety-causing) exercise! When done well, these statements breathe the essence of your organization into language that can reach diverse audiences. When done poorly, they can become sources of confusion for both internal and external audiences.
In the nonprofit world we are passionate about the work of our organizations, and we have an in-depth knowledge of that work. This sometimes spurs a reflex to give a comprehensive explanation of the work, which is perfect for those who have already joined the fold, but not effective for reaching potential supporters. This is where carefully crafted statements of your mission and vision come in!
Why two statements?
Nonprofits need both statements for two complementary reasons:
Guide the current and aspirational work of the organization.
Create a compelling case for support to inspire stakeholder involvement.
Board members need clarity about the work of your organization. Well-crafted statements give them the language and the confidence to make the important asks! (For more on motivating board members, see Boards on Fire: Igniting Passion for Joyful Fundraising.)
Donors gravitate toward different opportunities (infrastructure, people, endowments, etc.) and the statements need to address that diversity of interest. Donors also differ in terms of their interest in current vs. aspirational needs. (For more on engaging with donors, see 4 Tips to Build Strong Donor Relationships.)
What are the differences between Mission and Vision statements?
Here is one way to think about this question:
Mission: addresses current/ongoing work
Vision: addresses aspirational work
How are Mission and Vision statements created?
Before we dive into the process, think about the defining traits of your organization:
What terms (Values) define what your organization is and how you work?
Is there a core idea (Red Thread) that runs through everything you do?
Mission and Vision statements grow out of identifying Values and Red Threads.
Values: a list of terms that communicates what the organization is and how it does its work. This list is ideally sorted into areas and is primarily an Internal list that your audience does not see.
Red Thread (or Throughline): the core idea or theme of your organization. This is primarily internal, but it may also appear in your statements.
Mission Statement: what your organization does in one or two well-crafted sentences. Fits on an easily legible sign outside your building. Internal and external.
Vision Statement: the aspiration(s) of your organization. This is complementary to the mission statement and can be longer but should be crafted with an intention to keep the reader engaged. Internal and external.
Tagline: a catchphrase or slogan that fits easily on a coffee mug. Primarily external. Example: Just Do It.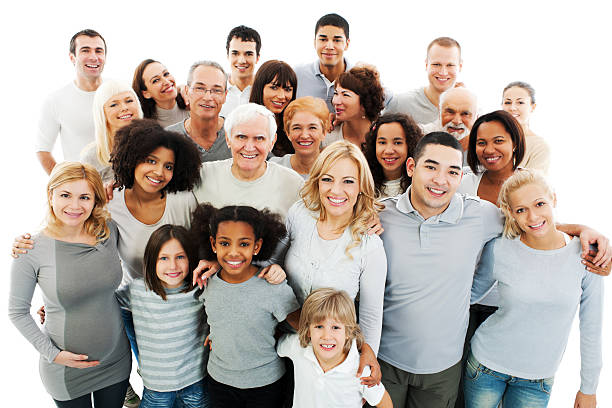 Who should participate in creating statements?
Representatives of every stakeholder. This should mean staff, board, clients (yes, even kids can make incredible contributions!), supporters, and key partners in your work orbit/community. This kind of broad representation can seem cumbersome to a busy nonprofit executive, but it is essential! Nonprofit executives are charged with keeping a 30,000-foot view of the organization, and in that sense, they seem best-positioned to articulate what your organization is about. However, it is important to invite collaboration from stakeholders to ensure broad perspective, relevance, and audience accessibility.
Cautionary tale: as a program leader I once took it upon myself to write an organizational mission statement that was multiple paragraphs long (this was in academia, when I subscribed to the "why say in a few words what you can say in a dissertation" school of thought). MISTAKE!
Before starting: Verb tense matters!
There is a school of thought that says Mission Statements are written in present tense, and Vision Statements are written in future tense. The present vs. future framework is temptingly easy, but not quite on the mark. If a statement is only about the present, it will become outdated almost immediately. Statements need to capture the essence of your organization, which is realized in both current/ongoing and aspirational work. Simply put: our statements must communicate that we are in an active state and moving forward!
Let's take a short detour back to our school days, specifically English class, and the lessons on verb tense. Now, before your eyeballs roll back in your head, bear with us! You'll see how much fun it can be to completely transform the feel of your statement using the power of the present continuous tense!
Present Continuous Tense
Indicates that an action or condition is happening now, frequently,
and may continue in the future.
Starting a statement.
The classic way of starting a statement is "Our vision is . . ." or "The mission of Nonprofit X is . . .". These are not wrong, but they are boring. They also restate the header that always appears above the text!
Consider some other ways to begin a statement. Note the tense in each example.
Good: (future tense)
To be the . . .
To create . . .
To become . . .
To develop . . .
To champion . . .
Better: (present tense)
Be
Create
Become
Develop
Champion
Best: (present continuous tense)
Being
Creating
Becoming
Developing
Championing
Now that we have established the environment for creating your statements, let's get started!!
Writing statements for nonprofits is not all that different from corporations. We mention this because there are several online resources for creating corporate statements. However, there are distinctions to keep in mind when using these resources:
Product vs. Human Service – corporations provide products, nonprofits provide important work for their communities.
Sales vs. Support – corporations need to sell their products, nonprofits need to garner support for their work.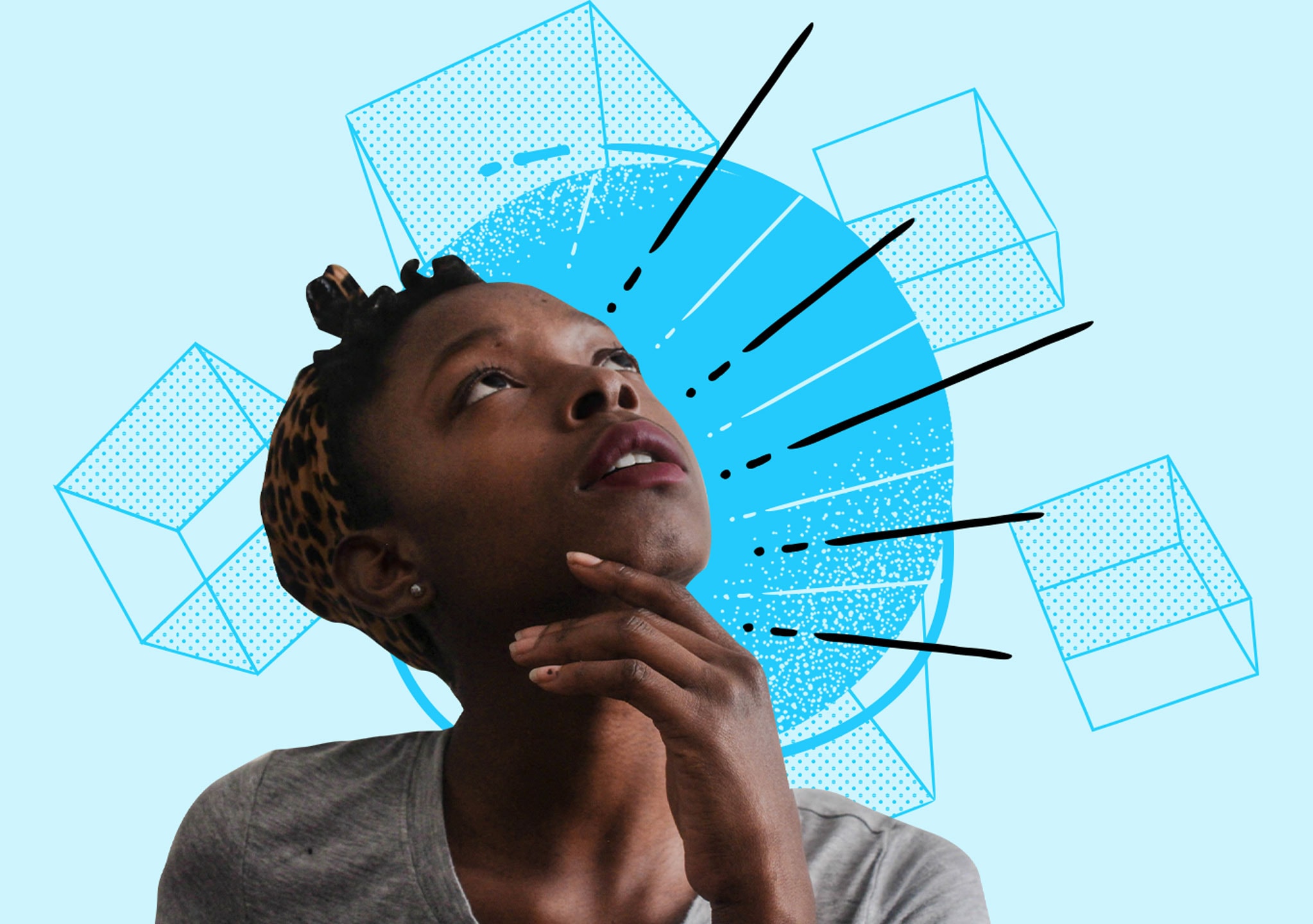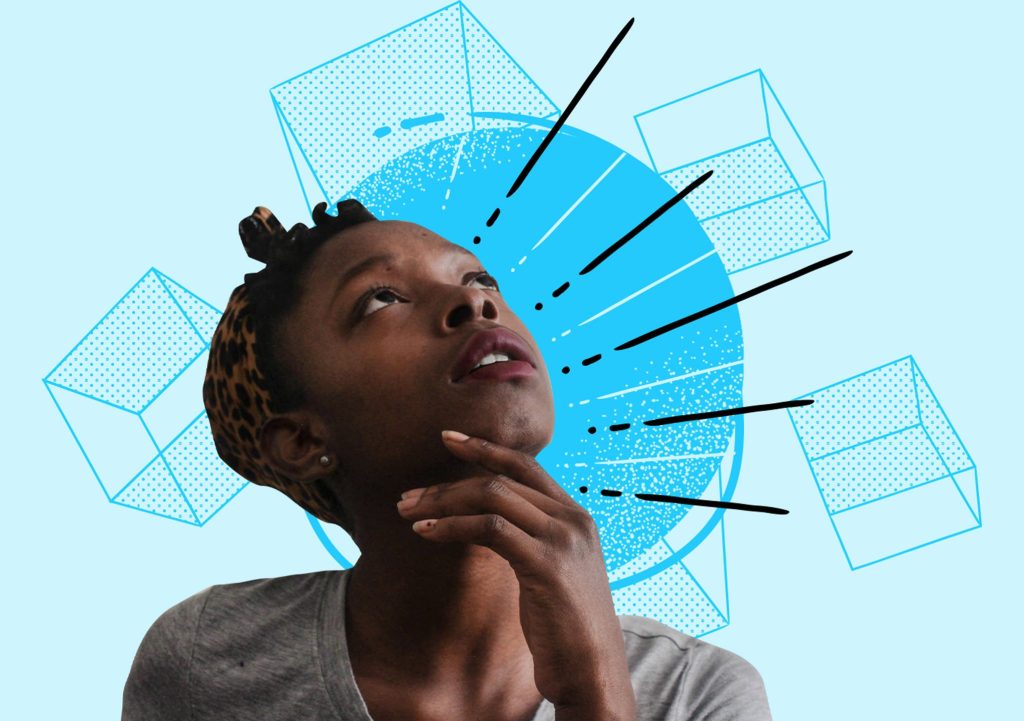 The creation processes.
Identify stakeholders and invite representatives to the creation process. Think about who should be included and why they should be involved with the creation process. What do they know? What unique knowledge do they have? (For more about engaging with your community, see 5 Steps To Start Your Nonprofit's Community Relations Effort.)
Identify the organization's Values. Invite each team member to contribute up to five values (these are single words). Compile these into a list, eliminating duplicates. Invite the team to sort the values into areas/themes (e.g., leadership, collaboration, empowerment). If there are more than five values in an area, consider rank ordering those and reducing the list to five. For more about identifying values, see How Values Can Anchor You–and Your Organization–in any Storm.
Identify the Red Thread. This core idea or theme will encompass all your values. Invite each team member to contribute their idea. Compile the ideas, then empower the team to discuss and distill.
Create your Mission Statement. Invite each team member to write a Mission Statement of no more than two sentences. Compile these, then empower the team to discuss and identify the essential words in each statement. Craft those words into a single statement. (Note: this process may take several rounds of distillation.)
Create your Vision Statement. Identify the aspirational work of your organization. If you have a current strategic plan, review this document and create your list. For more about strategic plans, see How to Develop a Strategic Fundraising Plan. Invite team members to add to the list. Using a process like the one used for the Mission Statement, empower the team to discuss, distill, and craft a statement of no more than four sentences that compliments your Mission Statement.
Discover your Tagline. This is the dessert course – delicious but optional! If you sense the team is up for it, invite them to the final challenge of distilling their work into an impactful short phrase that the team members adopt with pride. BONUS: this will look great on fundraising event swag!
For an engaging story about the process of writing a mission statement, read the chapter "Mission: Every Ship Needs a Compass" in Neverboss: Great Leadership by Letting Go, Kevin Crenshaw (2017 Priacta, Inc.)
Want to learn more about how to move through these six steps and transform your organization's focus? Contact us about our Strategic Planning Services!
Closing Thought
The recent film Everything Everywhere All at Once is not only a great and award-winning bit of storytelling, but it also effectively captures a social undercurrent of our lives – the feeling that we must deal with everything everywhere all at once and BE everything everywhere to everyone all at once. When working through the process of identifying your values and creating statements, don't fall into this trap of needing to be all things. Remember, our nonprofits exist to address specific areas of need, and we must stay focused on that work.
Happy creating!
Additional resources
Creating Statements:
Mission Statements vs. Vision Statements:
About the Authors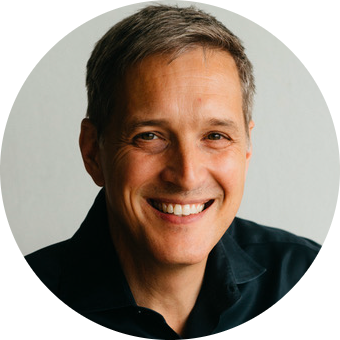 Scott Hanna joined The Root Agency after 30 years' experience in education and fundraising. Scott served as the Director of the Longhorn Band at The University of Texas, where he discovered his love of fundraising while raising $25M in support for his students and the program. An experienced teacher, administrator, mentor, and strategist, Scott is passionate about the important work of The Root Agency.  
Natalie Root is the Founder & CEO of The Root Agency where the team helps philanthropy Take Root & Grow. The Root Agency serves nonprofits through a shared-services model. We serve in the key areas of strategic planning, board development, capacity and infrastructure building, capital campaign direction, creative services, technology and research. Together, we have raised more than $100 million nationwide.
About The Root Agency
The Root Agency helps philanthropy take root and grow. Our shared-services model provides small and mid-sized nonprofits and institutions rebuilding infrastructure a senior-level, multi-skilled extension of their team. We are rooted in technology, development, and creative services. We serve nonprofits nationwide, meeting client needs across organizational lifecycles.
We work with local and national brand nonprofits like Big Brothers Big Sisters and Habitat for Humanity. Together, we've raised more than $100 million.
The Root Agency was founded nearly a decade ago by our current CEO Natalie Root and is one of the few national women-owned firms in the philanthropic consulting space.