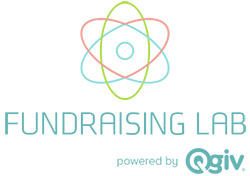 You've seen us write about our series of in-person Fundraising Lab events that we've held in Los Angeles, San Francisco, Denver, and other parts of the country. We've been dreaming about being able to meet our customers, partners, and other friends in person for years! It's been great to be able to share best practices, fundraising ideas, and other information with people who attend these Fundraising Labs.
Now, we're thrilled to host a Fundraising Lab in our own hometown of Lakeland, Florida. The Fundraising Lab events series has been years in the making, and we're unbelievably excited about sharing top-notch speakers, a panel discussion, sneak peeks at Qgiv product updates, and fantastic networking opportunities with nonprofits in Central Florida.
If you're interested in learning more about the sessions, schedule, and speakers who will present at the Lakeland Fundraising Lab, check out our write-up over here. To learn a little more about the Fundraising Lab series, its purpose, and why we're so excited about hosting one in Lakeland, take a look at this recent press release. And, finally, if you're in the Central Florida area and want to register, pop over to our online registration page.
If you've ever read our blog, watched a webinar, or downloaded an eBook, you know that sharing industry knowledge with nonprofits is one of our favorite things. We can't wait to share with our friends and clients in our hometown!